Step One Automotive Group unveiled its new state-of-the-art Center of Excellence facility Wednesday during a ribbon-cutting ceremony attended by local officials and education leaders.
The 39,722-square-foot facility located in the Commerce and Technology Park is being launched in collaboration with Northwest Florida State College (NWFSC) and will serve as the home of a new Automotive Technology Apprenticeship Program.
"Over a year ago, Dr. Devon Stephenson, the president of Northwest Florida State College, reached out to me and said, 'Maureen, I have an idea, and Step One Automotive Group is the only organization that can help us make that a reality.'" said Maureen Bierman, Marketing Director for Step One Automotive Group. "When we met, he shared with me his desire to stand up an automotive technology training program at the college and was looking for a partner where the students could do hands-on apprentice training in a real shop with master certified technicians."
The Center of Excellence includes a 30,000-square-foot main building that was completely renovated from an old factory. It now houses 17 lifts capable of servicing vehicles up to class 2,500, as well as a 7,000-square-foot detail shop and 2,200-square-foot paint and dent repair center that were built from the ground up.
The facility is equipped with the latest eco-friendly technology for fluid and tire disposal and features the most advanced equipment and safety standards available. It will provide students enrolled in the apprenticeship program with unparalleled hands-on training from master-certified technicians.
"We are deeply committed to empowering the next generation of automotive professionals," said Juan Carlos Correa, Chairman of the Board for Step One Automotive Group. "The opening of the Step One Automotive Group Center of Excellence is a testament to our vision of shaping a future where passion meets technology."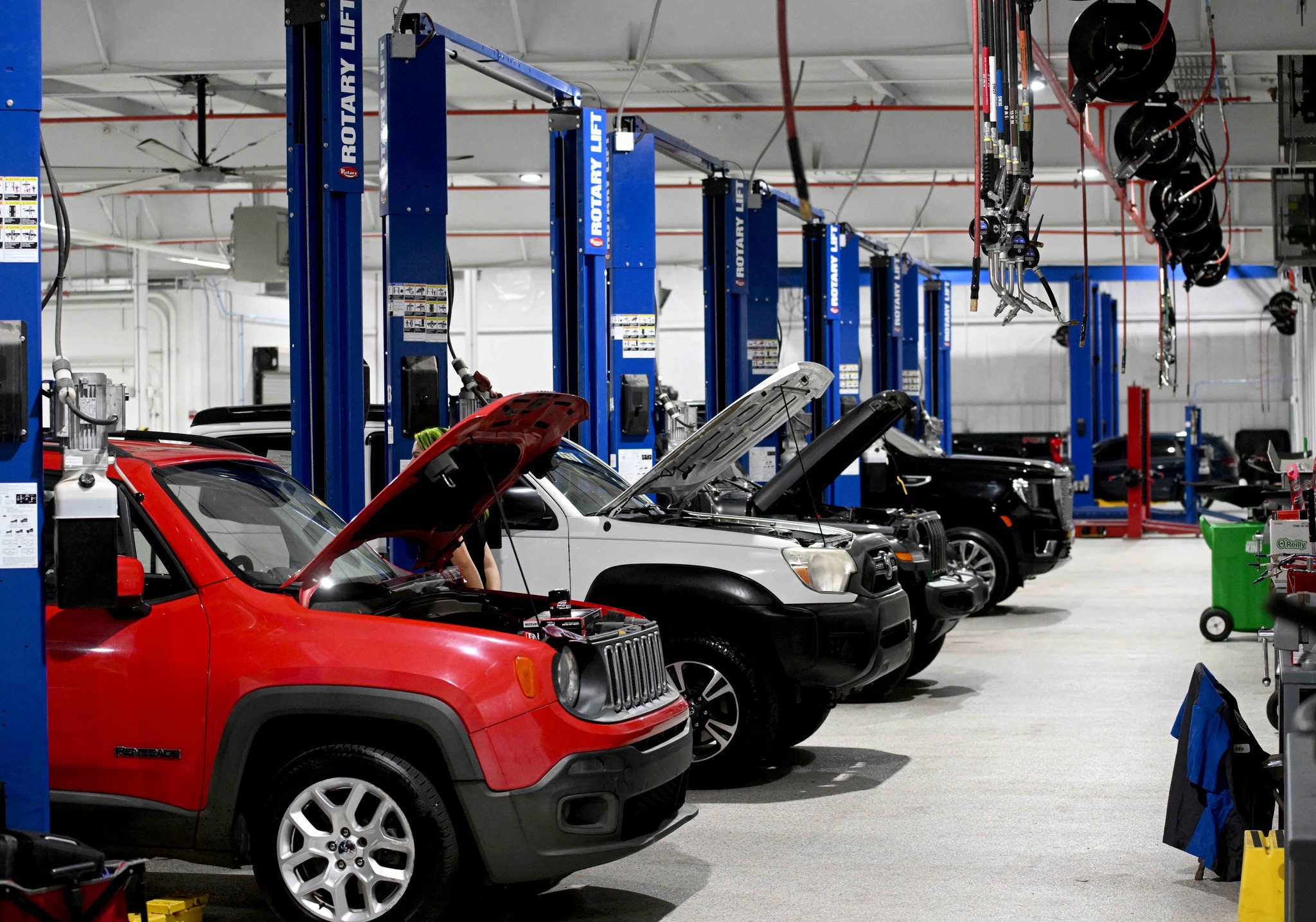 The apprenticeship program is the result of a unique collaboration between Step One Automotive and NWFSC. Students will receive 720 hours of tuition-free automotive technician training, including books and tools, through a combination of classroom learning and on-the-job experience.
The program curriculum will include industry certifications and coursework in automotive service technology, automotive electrical/electronic systems technology and diesel systems technician training. Graduates will earn a portable credential that is recognized by potential employers nationwide.
The Center of Excellence facility and training program were hailed by local leaders, including Okaloosa County Commissioner Trey Goodwin and Fort Walton Beach Mayor Dick Rynearson.
"This is a perfect example of how a local business and educational institution can partner to open phenomenal opportunities for students interested in a technical career," Goodwin said.
Rynearson highlighted Step One Automotive Group's contributions to the Fort Walton Beach community. He said the new program is projected to increase female and young mechanic hires based on current industry demographics.
"Nationwide, 95.7% of auto mechanics are men, and only 4.3% are women," Rynearson said. "Students graduating from this facility are likely to lower that number. The average age of a certified mechanic is 42 years old. Graduates here will also lower that statistic."
NWFSC President Dr. Devin Stephenson emphasized the partnership's potential for innovation and workforce development. He said the collaboration exemplifies both organizations' dedication to student success.
"By partnering with industry leaders and introducing the Automotive Technology Apprenticeship Program, we provide students with an unmatched opportunity to gain skills and knowledge while working alongside experienced professionals," said Dr. Stephenson. "At NWFSC, our goal is to produce graduates who are job-ready and equipped to drive innovation in the automotive industry."