It's been a busy week at the HSU Innovation Institute in Fort Walton Beach.
All week long, the Wizzy Rover Arduino/Robotics camp participants have been building remote-controlled cars from the ground up. This includes the use of an Arduino controller, soldering all components onto the controller board, adding proximity sensors, some LEDs and PS3 controllers.
Students have also been writing code to handle the initial controller start-up functionality as well as hazard avoidance.
And the team at Bit-Wizards could not be happier to be a partner on this camp and have some of their subject-matter experts teach the students.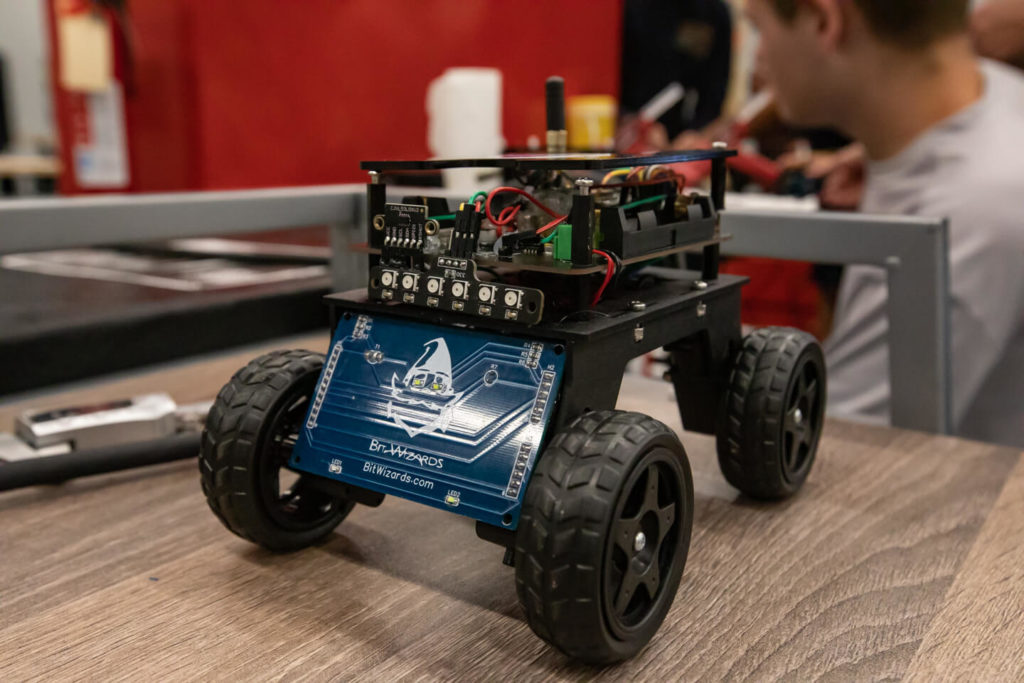 "When you have an expert, that's doing this every day in the course of their job, they're able to share what it would look like to work on an aircraft or work on a car, or apply the skill in a real way, and that makes it come to life," said Amanda Negron, Hsu Innovative Institute.
This week, that expert was Dave Perkins.
Perkins is the Principal Senior Software Engineer at Bit-Wizards where he writes computer software for Windows apps, Windows services, phone apps, IOT projects and more.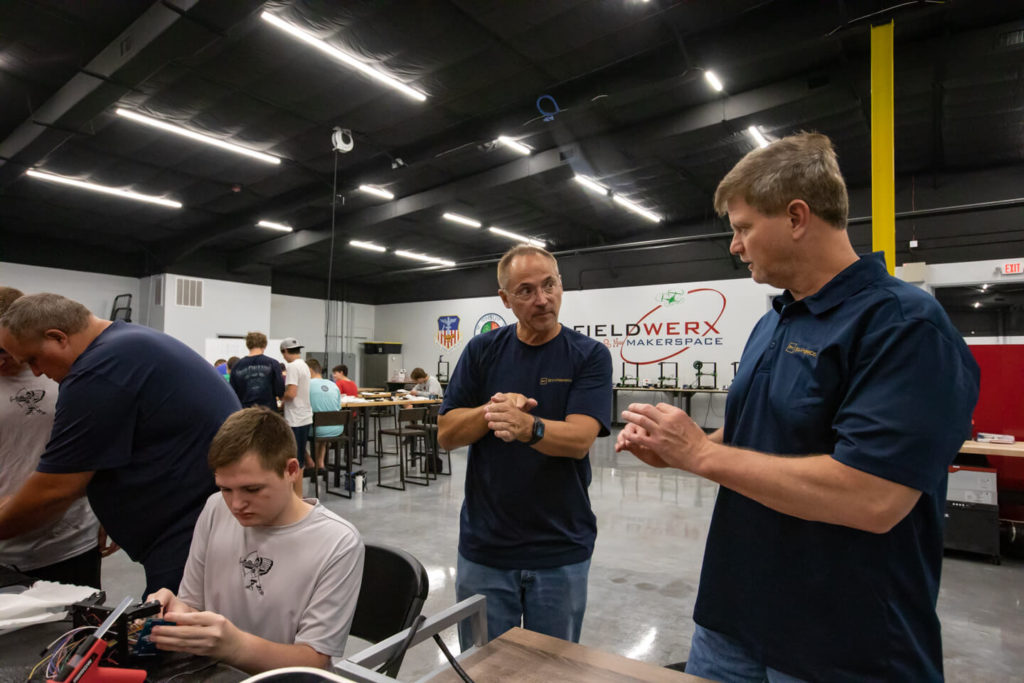 Back in March of this year, Bit-Wizards held a GameChangers event with the Hsu Innovative Institute at their headquarters on Memorial Parkway. The original plan was to do this robotics project but soon realized that they would need more than just the half-hour time slot for the class.
When given the opportunity to do a week-long camp, Perkins knew exactly what he wanted to do.
"One of the things that we found that we wanted to get away from was a bunch of the wiring that was involved," explained Perkins. "So that led to us doing our own circuit. Then we decided to make a second circuit board, which is a light bar for the back. By doing that, we were able to brand it with our at the same time."
For the students, in order to make the Rovers work, they started with learning to code.
"We walked through the code so that they could go through and figure out how it all works, and then they can make changes if they want," explained Perkins.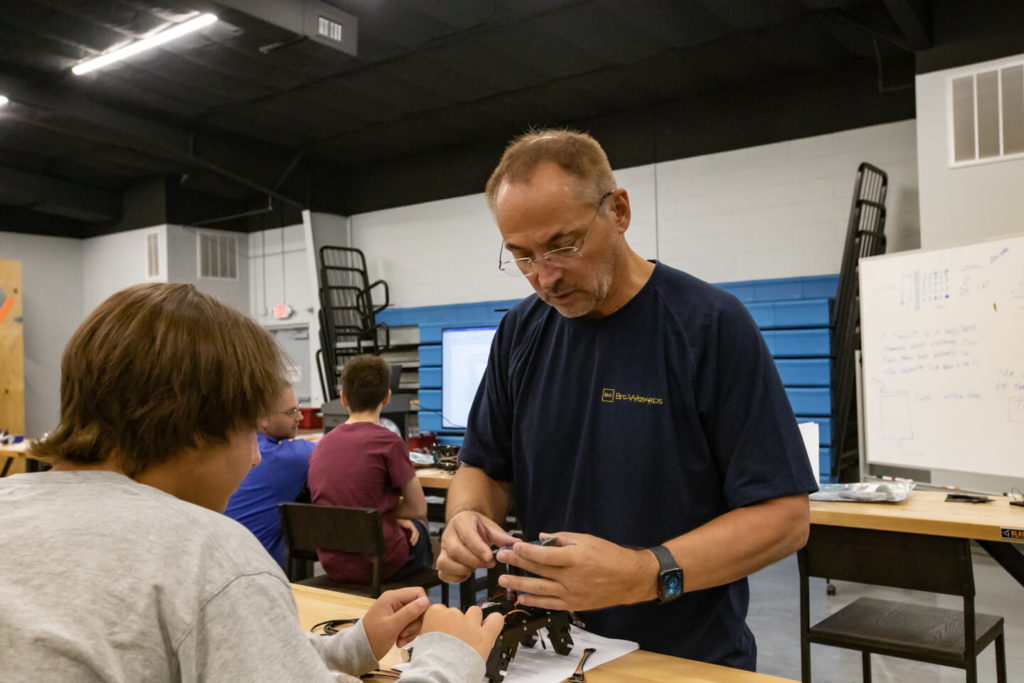 According to Perkins, the Rovers will drive forwards, backwards, make turns, and avoid obstacles.
"We added light detection, so if the Rover detects that it's in a dark dim-lit room, then it turns the front light bar on and brightens it up," he explained. "If it's too bright, then it turns the light bar off unless it was manually turned on. We've also added obstacle avoidance with lights so as it's driving along, it detects what's in front of it and it determines if it needs to stop."
And while Perkins felt like the students would enjoy building a Rover, he laughed when admitting that he was "scared to death" leading up to the first day.
"I was terrified that the kids wouldn't find it exciting and be engaged," said Perkins. "But it has totally gone opposite of that. It has been a blast. We've got a lot of kids eager to learn, and they're coming up with their own ideas on how they can make their Rovers behave differently."
"It's part of what we want to do to give back to the community and to get kids involved in science, technology, engineering and math," said Vince Mayfield, Bit-Wizards CEO. "It's part of the core thing that we do here at Bit-Wizards. Louis (Erickson) and I remember back in the early 2000s, they were telling everybody that all of our jobs are going to be outsourced overseas. A lot of kids quit going to math and science and engineering and so we've had a shortage for a number of years."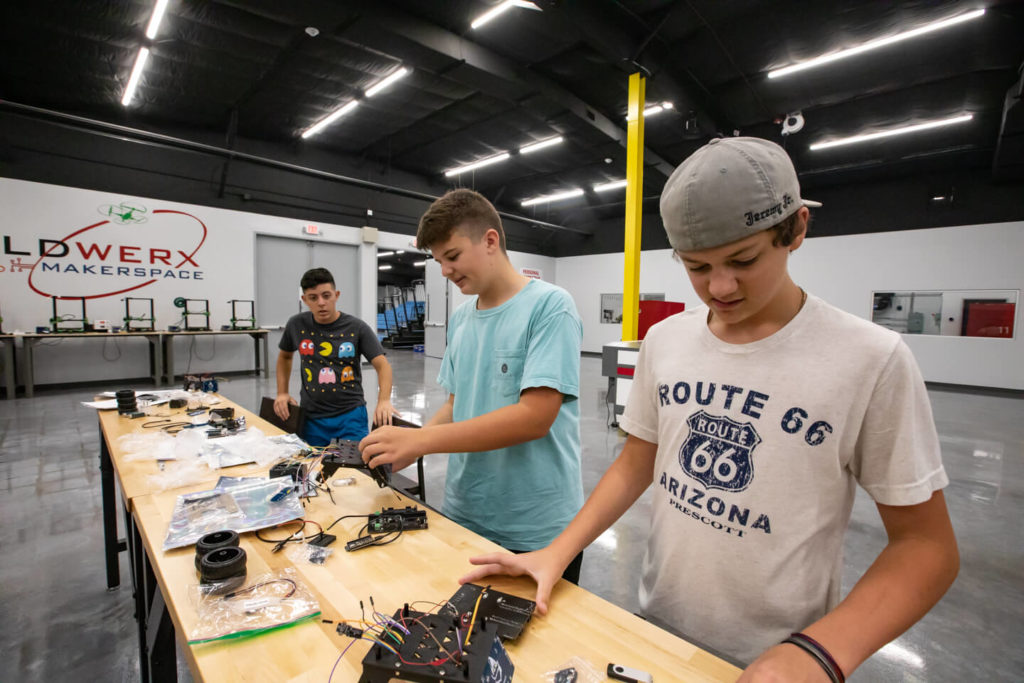 Bit-Wizards fully supports Dr. Paul Hsu's mission to get kids started early, even if that means getting their own employees to spend a week teaching these students.
"Dave gets to really immerse himself in something that he really loves and he's great with the kids," said Mayfield. "You should have seen the excitement around the office as we printed up specialized circuit boards with our Wizzy logo on them. Dave came back and went 'Oh dude, I can make the eyes light up!'. So it was a lot of fun."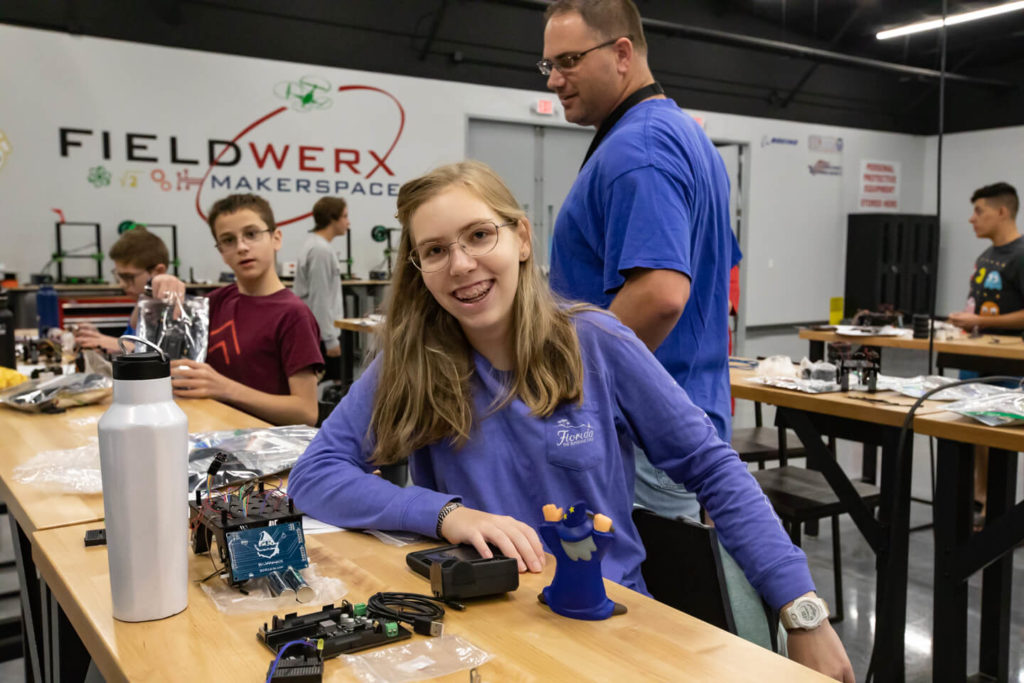 "This is something where we can take our tools, our talent, and our time and make something happen with these kids," continued Mayfield. "I think we're giving them a spark, piquing their interest. Not every kid loves science, math, engineering & technology, but we give them that opportunity to be exposed to it. Once you sort of ignite that fire in somebody it could turn into a lifelong career or a lifelong dream."
For Mayfield, he knows that not all of these students will stay around here locally, and that's ok. To him, it's still a great benefit to our society.
"These are the people that are the producers, the makers of new things," he said. "This is the innovation that's going to create the tomorrow for us, and so that's why I think it's important. It's all about inspiration and getting kids interested in cool things."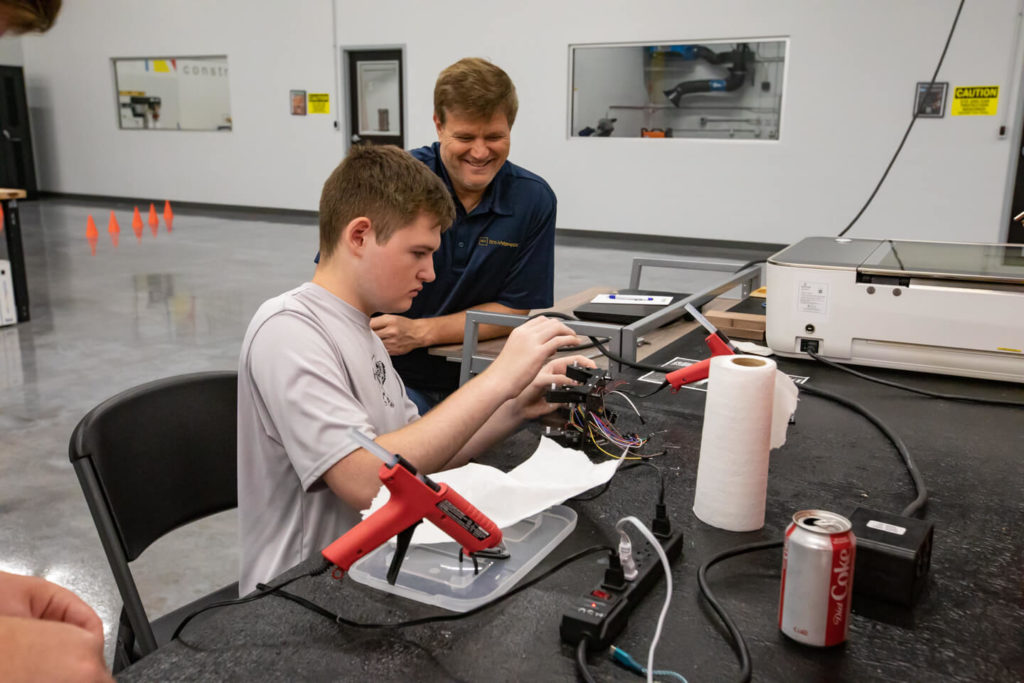 This is just one of 27 camps that the Hsu Institute has held this summer. Friday wraps up three Cyber Security camps, a Drone camp at their North campus facility, along with this Robotics camp.
"We've been very excited to see the students exploring robotics and not only building the robots, but programming them," said Amanda Negron, Executive Director Hsu Educational Foundation. "There were students that came in not knowing what to expect and who were new to our program. This is a great introduction to science, technology, engineering, and math in a hands-on way. So I hope that the students are going to walk away realizing that math and science are fun."