Back in December, students from the HSU Educational Foundation shadowed Step One Automotive Group technicians for the company's "Half-Day with a Pro" Program.
Step One Automotive Group is one of the many stakeholders for the HSU Foundation, which provides STEM learning experiences to local students for free. 
Step One Master Mechanic, Ken Whitehead, is the lead instructor for the Small Engines Basics, Cam & Timing, and Transmission courses provided to Okaloosa school-aged students all year long. Students begin as introductory learners of engine mechanics and can advance to the higher skilled courses by graduating through the program.
Students who earn a completed certificate from the Small Engines Basics course are eligible to attend the 'Half-Day with a Pro Program' to shadow Step One Automotive mechanics in various dealership service shops.
Students have the option to choose from sixteen Step One brands to shadow on Saturdays from 9am-noon. Automotive brands such as Maserati, Ford, Kia, Cadillac, and many more.
Step One Fixed Operations Director, Shon Kingrey, schedules the student's service shop requests around the technician's availability.
"The best part about this whole program is watching the kids complete the Hsu Innovation Institute Small Engine Course and then shadow one of our professionals and become inspired by their new learned skills," said Kingrey.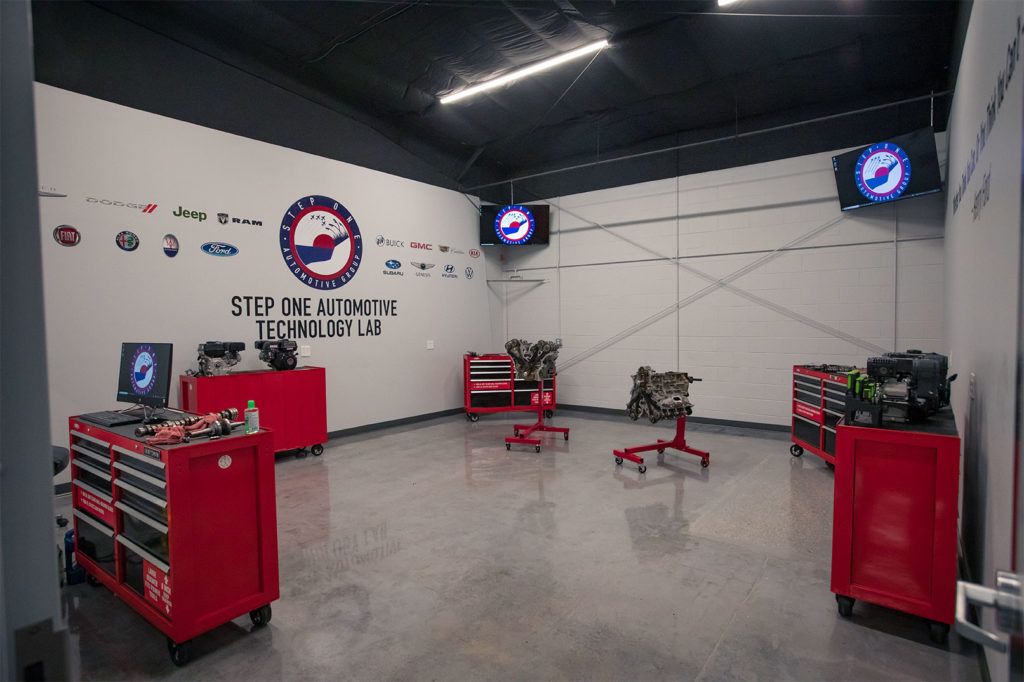 "Our youth participants gain invaluable STEM learning experiences because of the tremendous leading support and outreach of stakeholders like Step One Automotive Group!," wrote the HSU Education Institute.