The pickleball courts on Holmes Blvd and Jet Drive, along with the tennis courts at Ferry Park are slated to receive some much needed TLC.
On Tuesday night, Fort Walton Beach City Council approved the repair and resurfacing request from the Rec Department.
The pickleball courts on Holmes/Jet officially opened in March 2020 and are insanely popular with all six courts being utilized on most days. However, the courts have developed thick cracks and separation, causing safety concerns with tripping hazards.
According to Rec Director Jeff Peters, the courts have also shown some raised areas with cracking due to the intrusion of oak tree roots underneath the courts.
The courts weren't brand new to begin with, as they were converted from old tennis courts into pickleball courts. The cracks the city is having issues with today were there from when they were tennis courts, and weren't repaired correctly by the original contractor, according to the City.
The repair work will include:
Sanding of the entire pickleball court area.
Filling of the existing cracks with Rite-Way crack repair.
Resurfacing of the pickleball court surface.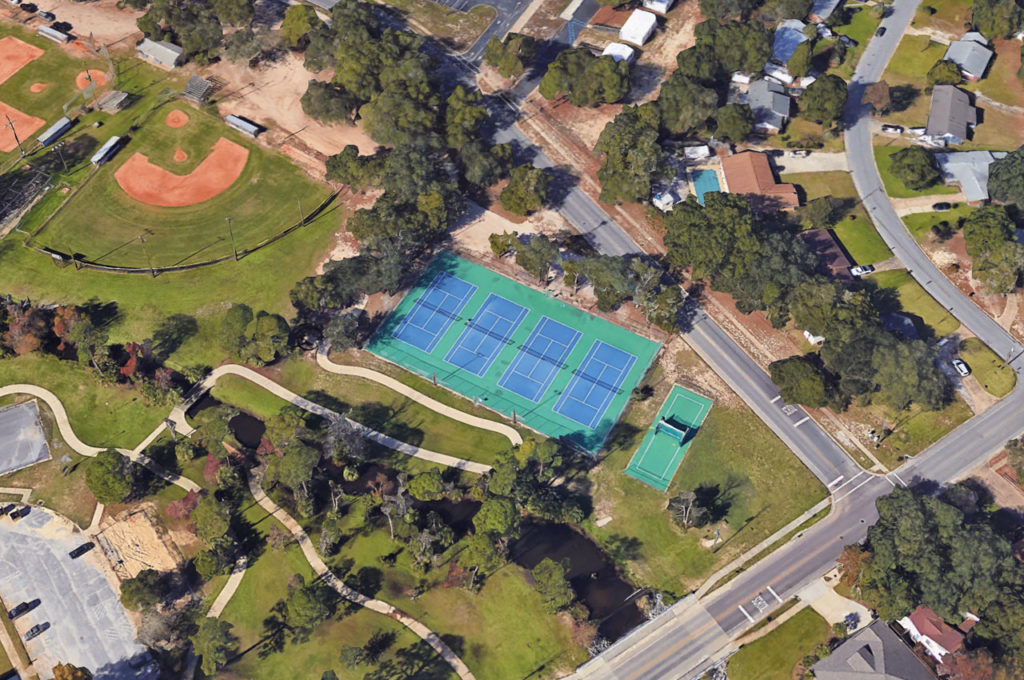 Over at Ferry Park, the tennis courts will receive a major overhaul after hollow spots were identified by the city's resurfacing contractor.
"In order to fix that, we have to mill up the asphalt, bring in the City's asphalting contractor to re-asphalt the courts, and then resurface the tennis courts," said Peters. "With that, you have to take the fencing down, which is probably 60 years old anyway."
In total, the Ferry Park Tennis Complex project includes:
Removal and replacement fencing.
Milling of the entire court surface and replacement with 1-½" asphalt.
Resurfacing of the tennis court area.
Replacement of tennis posts and nets.
The total cost for the repairs and resurfacing project at the Jet/Holmes Pickleball Courts and the Ferry Park Tennis Complex is estimated at $125,000.
"Those tennis courts at Ferry Park get some action and they are way past due," said Councilman Travis Smith. "So I think this is a good project."