In the heart of our community, there's a silent powerhouse that keeps us warm and our homes bright: natural gas. But it's not just any fuel. With about 92% of the gas produced being delivered to customers as usable energy, this efficiency means fewer greenhouse gas emissions compared to other fossil fuels, according to Okaloosa Gas District.
One of the main benefits of natural gas is that it emits fewer greenhouse gasses and pollutants than other fossil fuels. According to the AGA, natural gas is vital in meeting the nation's greenhouse gas emissions reduction goals. Since 1990, the AGA reports that emissions from natural gas distribution systems have fallen by a remarkable 69%.
The AGA's commitment to reducing emissions includes several initiatives, such as smart innovation, modernized infrastructure, and advanced technologies.
Natural gas also plays a crucial role in reducing air pollution and improving air quality, according to Okaloosa Gas. The increased efficiency of natural gas, coupled with the rise of renewable energy, has led to energy-related carbon dioxide emissions hitting 30-year lows, according to the American Gas Association.
"By including natural gas and advanced fuels in our infrastructure, we expand our opportunities to slash emissions and enhance energy reliability," said Okaloosa Gas Vice President Eddie Springle, emphasizing the role of natural gas in achieving the nation's emissions reduction goals.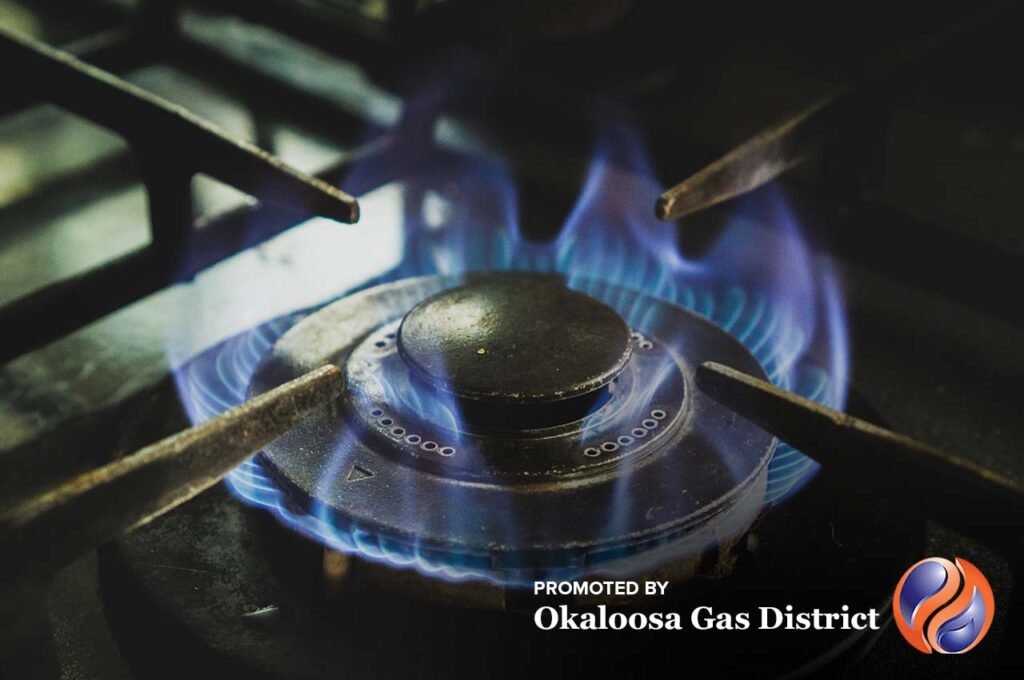 In addition to its climate benefits, natural gas plays a significant role in reducing air pollution and improving air quality. "Households with natural gas versus all-electric appliances produce 37% fewer greenhouse gas emissions," added Okaloosa Gas. Additionally, the AGA notes that natural gas efficiency programs have helped customers offset millions of metric tons of carbon dioxide emissions.
But the advantages of natural gas extend beyond environmental impact. Okaloosa Gas District emphasizes the reliability of natural gas as a utility. "There's one utility that can help prepare your small business, your home, and your family before a devastating storm strikes — natural gas," the District stated.
This is because natural gas is delivered via an underground pipeline, providing nearly 100% reliable service, even when the power goes out.
As for the future of energy, Okaloosa Gas says that natural gas is more than just a cleaner alternative to other fossil fuels; it could serve as a bridge to even cleaner energy sources. This coincides with AGA's sentiment about the integration of future fuels like hydrogen and Renewable Natural Gas into gas systems.
And with natural gas appliances reportedly achieving up to 97% efficiency, the future of energy looks promising.
And while natural gas is a natural resource, Springle says it is also a tool for environmental responsibility, highlighting the industry's commitment to innovation and the investment in low- and zero-carbon technologies.
"The natural gas industry will play a vital role in our journey toward a cleaner, more sustainable future," he said.