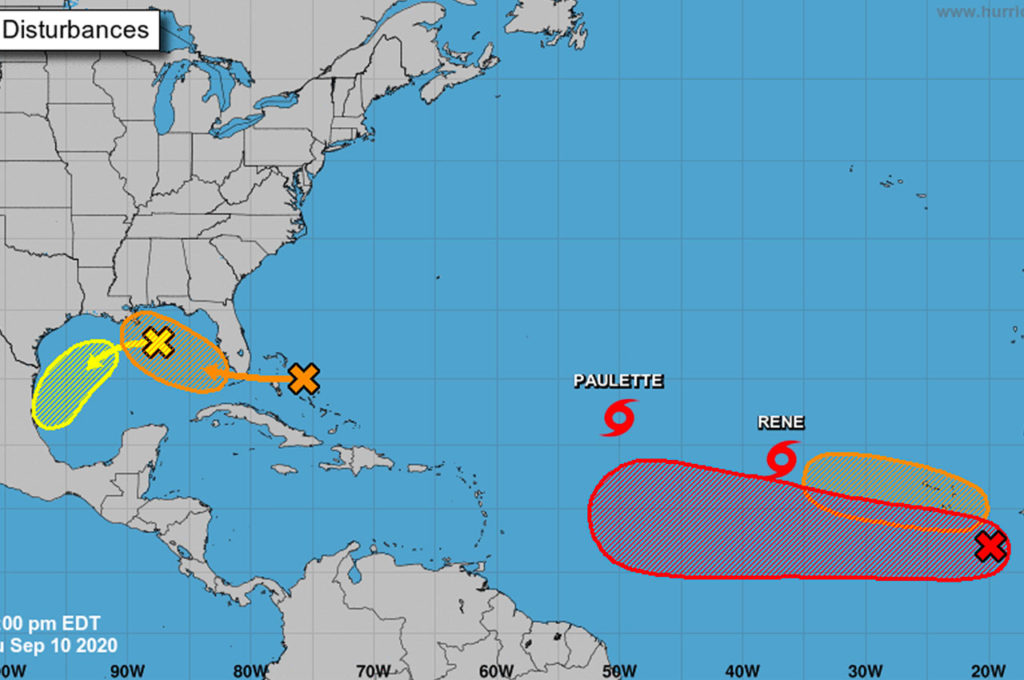 The U.S. National Weather Service out of Mobile, AL gave a 7pm tropical update on Thursday night as we roll through the peak of the Atlantic Hurricane Season.
According to the NWS, the first system is the orange X on the graphic and is currently located near the Bahamas.
"This area of disorganized showers and storms is forecast to move into the eastern Gulf of Mexico this weekend where the environment may become conducive for further development," the Weather Service wrote. "There is a MEDIUM (50%) chance that a tropical depression forms over the eastern Gulf early next week."
The second system is the yellow X on the graphic and is south of our local area.
"This area of low pressure over the north central Gulf of Mexico is forecast to move into the southwest Gulf of Mexico (away from our area) over the next few days."
Impacts: Regardless of development, the Nation Weather Services says that increased rain chances and increased rip current risk are possible through at least early next week.
"We will continue to monitor these 2 systems along with several other tropical systems over the Atlantic through the coming days," they concluded. "That said, Tropical Storms Paulette and Rene are expected to stay in the Atlantic and away from our local area."