On Thursday morning, images of a crowed Destin-Fort Walton Beach Airport began circulating on social media.
While the initial claims were that the delays were due to the new Allegiant terminal that opened this week, it turns out, it is due to significant TSA staffing shortages.
According to Okaloosa County, those staffing shortages prevented TSA from opening up enough lines to keep it moving swiftly.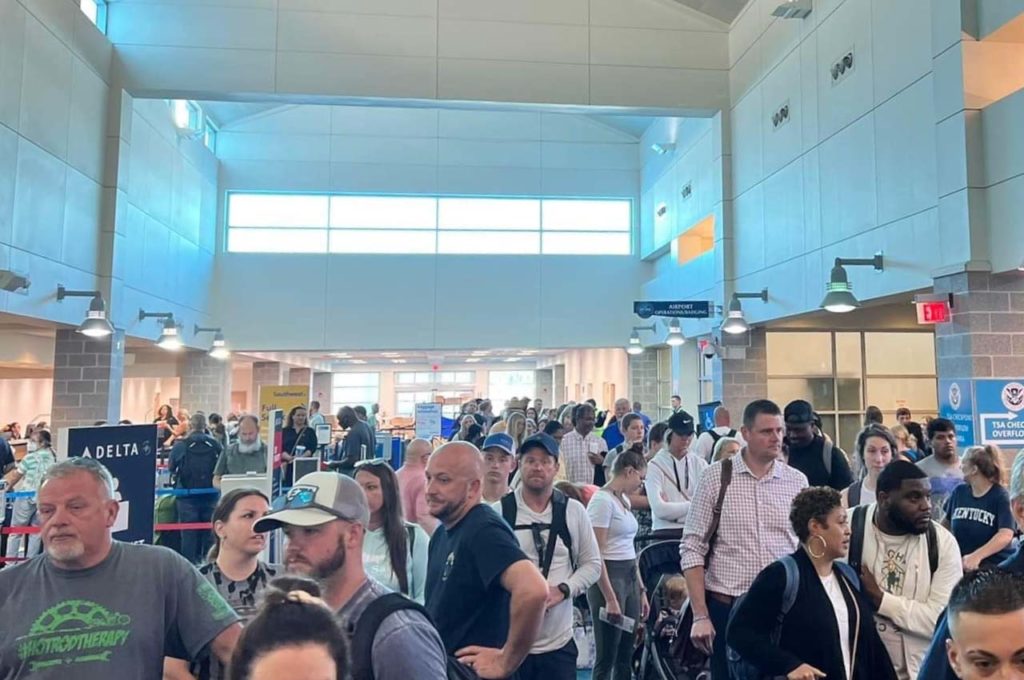 The county told Get The Coast that Airport staff and leadership are working with TSA to find a solution.
As a reminder, the Destin-Fort Walton Beach Airport is recommending passengers arrive at least 2 hours early before your flight.
As of 10:00am on Thursday morning, the airport had resolved the line issues.