Crews have cleared the Business Access Road near the Brooks Bridge Marina on Okaloosa Island and are relocating waterlines to make space for crews to construct the new westbound Brooks Bridge structure.
The Business Access Road, located beneath Brooks Bridge on Okaloosa Island, was temporarily closed beginning on Monday, April 24. The road will be closed for the duration of the project between the Adventure Marina and the Brooks Bridge Marina.
According to FDOT, the road will reopen upon completion of the new Brooks Bridge. Detour signage is in place to help direct drivers.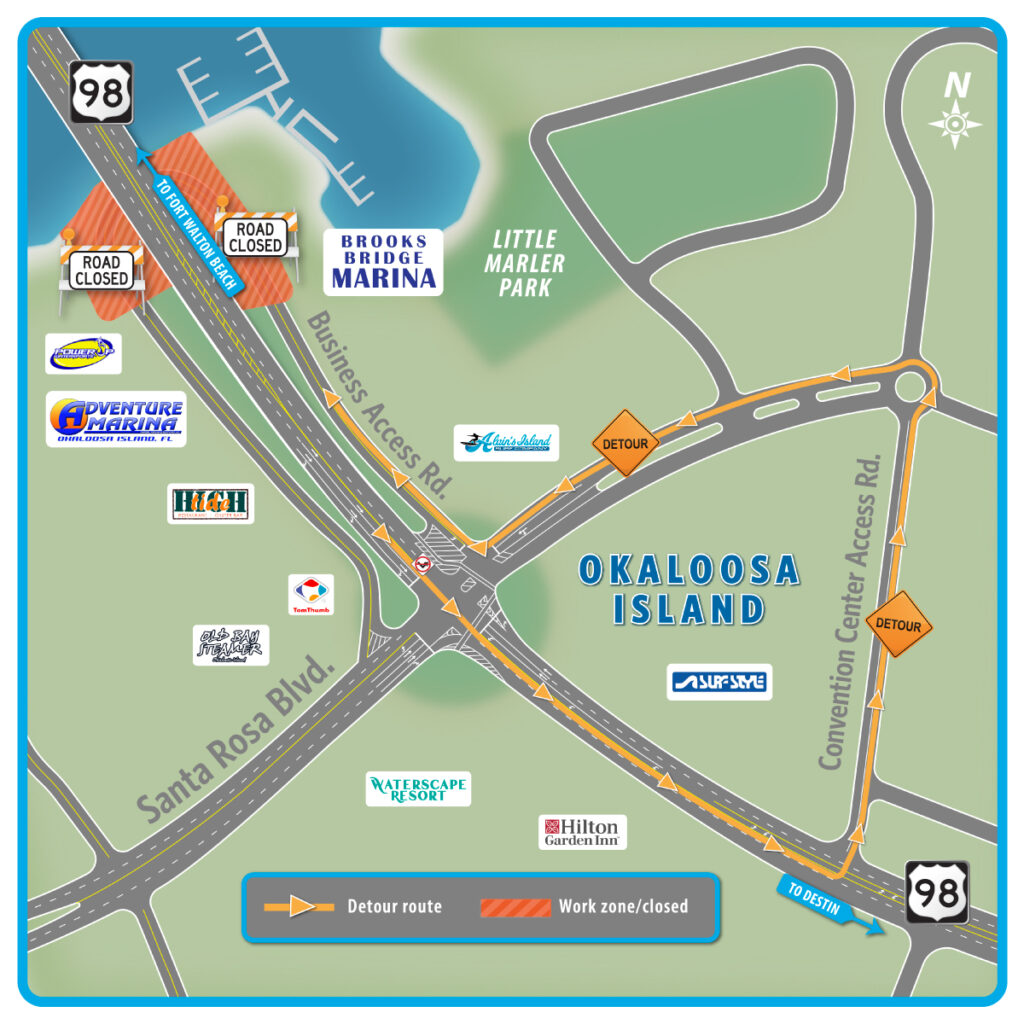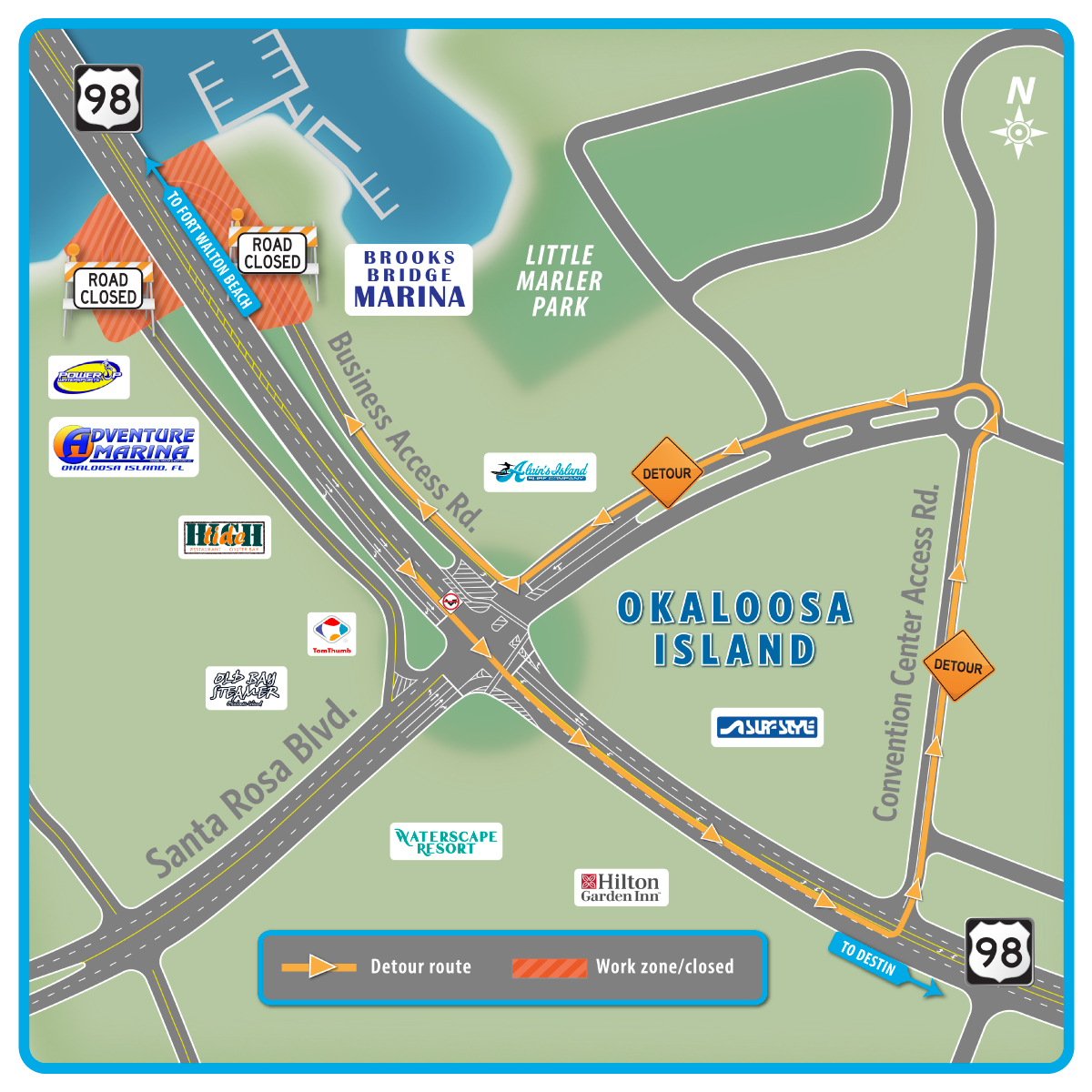 U.S. 98 eastbound drivers will be detoured for access to the Brooks Bridge Marina and Alvin's Island, located on the Business Access Road (north side of U.S. 98).
These drivers will continue through the Santa Rosa Boulevard intersection, turn left onto the Convention Center Access Road (located to the west of the Destin-Fort Walton Beach Convention Center), proceed to the roundabout to exit onto Santa Rosa Boulevard, then to the Business Access Road.
The $171-million Brooks Bridge replacement project includes constructing two new, parallel bridges that will increase capacity to six travel lanes from the current four-lane bridge that opened in 1966. Preliminary construction activities are now underway with project completion estimated for mid-2027.