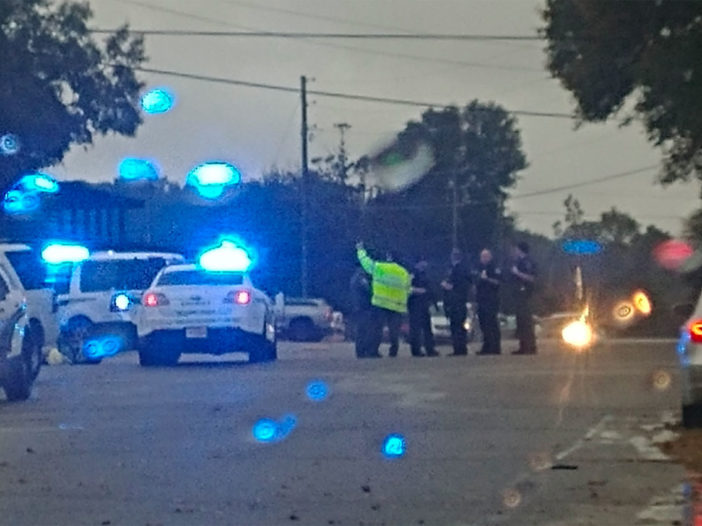 Photo Credit: Jenae Fisher (Facebook)
The Crestview Police Department received a call regarding a person in the wooded area at the end of Panama Drive that was shooting a gun. Officers arrived on scene and made contact with the caller. A description of the person was given to police.
As a precaution, Northwood Elementary /Richbourg School and Bob Sikes Elementary, all of which are within a few hundred feet of the incident, were placed on lockdown as a precaution.
A short time later, a Deputy attempted to stop a male on a bicycle who matched the description of the person in the woods and the suspect fled on foot.
Officers, deputies and Crestview's Canine division conducted a track of the surrounding area and the suspect that fled was promptly detained by officers on Industrial Drive behind Northview Plaza.
It was determined at that time, that he was not the person in the woods shooting the gun, but did flee from the deputy because he had active warrants.
The suspect that fled from deputies was arrested and the incident regarding a person shooting in the wooded area at the end of Panama Drive remains under investigation.