On January 22nd, 3 miles of sand dune fencing on Okaloosa Island was successfully completed.
This project began on November 6, 2021, as a partnership between the Okaloosa County Tourism Department and Trees On The Coast.
The project consisted of installing 10,600 feet of sand fencing along 3-miles of Okaloosa Island public beach, from El Matador condos to Beasley Park.
Pre-existing sand fencing allowed the dunes to build, but recent storm damage and erosions has destroyed and covered a large portion of that fencing.
The installation of the dune fences will help enlarge the dunes over time and provide an additional protective barrier for structures on Okaloosa Island, as well as provide a robust ecosystem for the species of animals that depend on the dunes to survive, according to the county.
"This project was faced with a number of challenges over the past couple years from COVID delays, material shortages, seasonal restrictions and more," said Alex Fogg, Coastal Resource Manager. "In the end, this was a great example of how a group of community volunteers helped make it happen."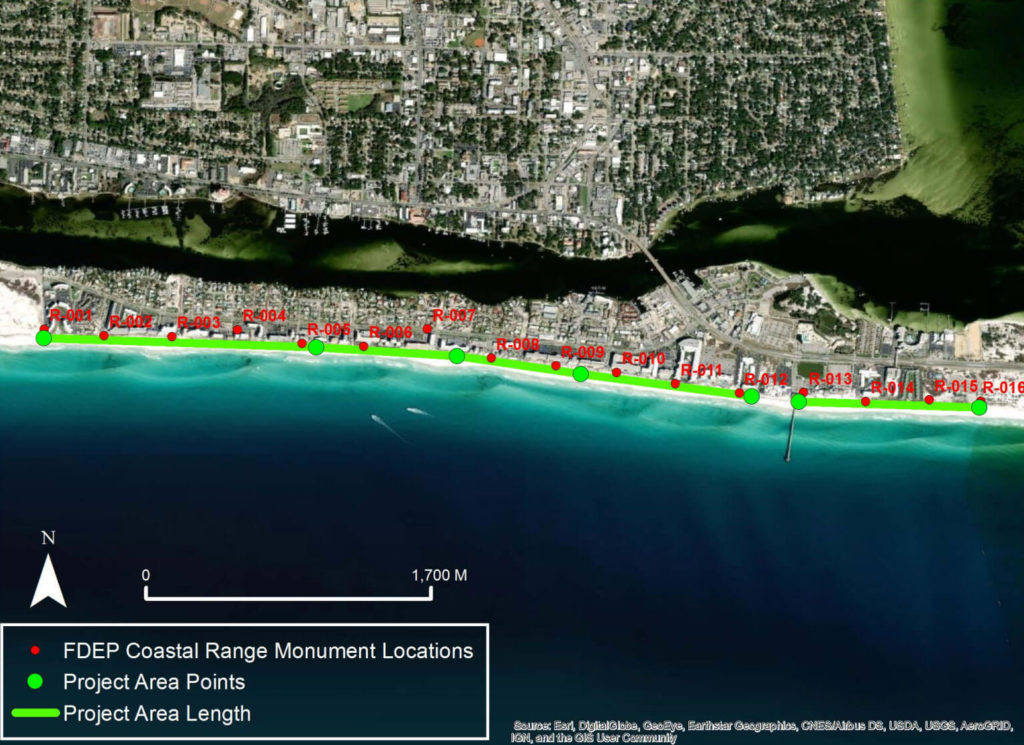 The fencing will assist with dune restoration while mitigating impacts that have been made to nesting sea turtles, piping plovers (👈 that's a bird btw) and other nesting birds in the area.
The dune stabilization provides additional wildlife habitat as well as protection for upland structures during storm events.
According to the Florida Department of Environmental Protection, sand fences can also assist dune vegetation and placement of beach compatible sand in rebuilding sand dunes by trapping windblown sand.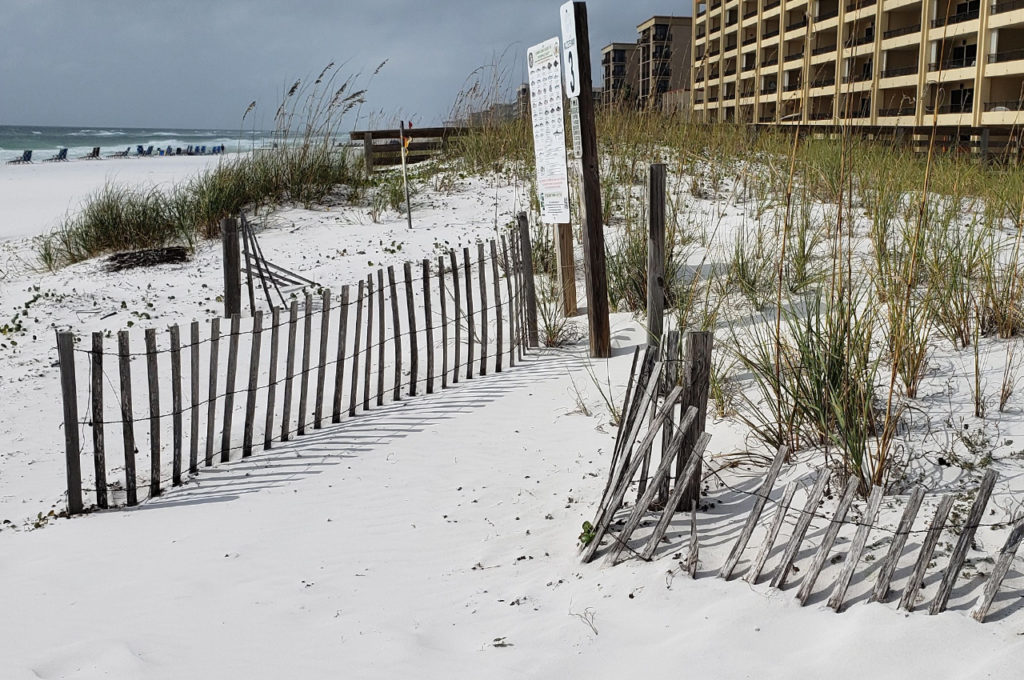 Standard fencing used in dune restoration projects consists of wooden slats wired together with space between the slats as originally designed for snow fences.
These fences are recommended to have a 40% open space to 60% closed space ratio for most effective sand trapping. 
Sand fences are usually 2 to 4 feet high.
"This project could not have been completed without the tireless work from volunteers as they were guided by members of our Coastal Resource team at the Tourist Development Department," said April Sarver, Public Information Officer for Okaloosa County.
According to the county, crews worked 11 days between November and January to ensure proper installation of the fences.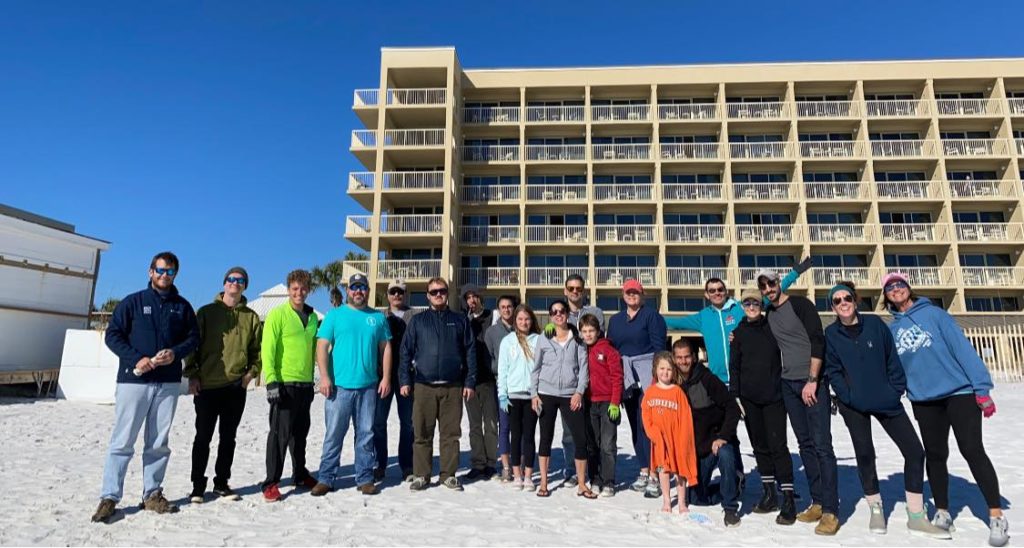 "I look forward to monitoring this project to see how much sand accumulates over the coming months," added Fogg. "In April, we will be looking for volunteers to help plant almost 200,000 plugs of sea oats and other native vegetation throughout the project area to help stabilize the dune. More information will be made available in the coming weeks."
The project was funded with a matching grant from the National Fish and Wildlife Foundation and County bed tax revenue.