Beach patrons will now be able to "borrow" a basket and help collect trash as they walk along the beach and return it for the next person to use.
This idea was brought before the Destin City Council by Bobby Wagner with Trees on the Coast. Get The Coast initially covered the story back in June.
The beach basket pilot program officially launched at June White Decker and the Shore at Crystal Beach.
"We love Destin and we all play a vital role and must be conscious of our actions and how they can impact our environment and city," said Destin City Manager Lance Johnson.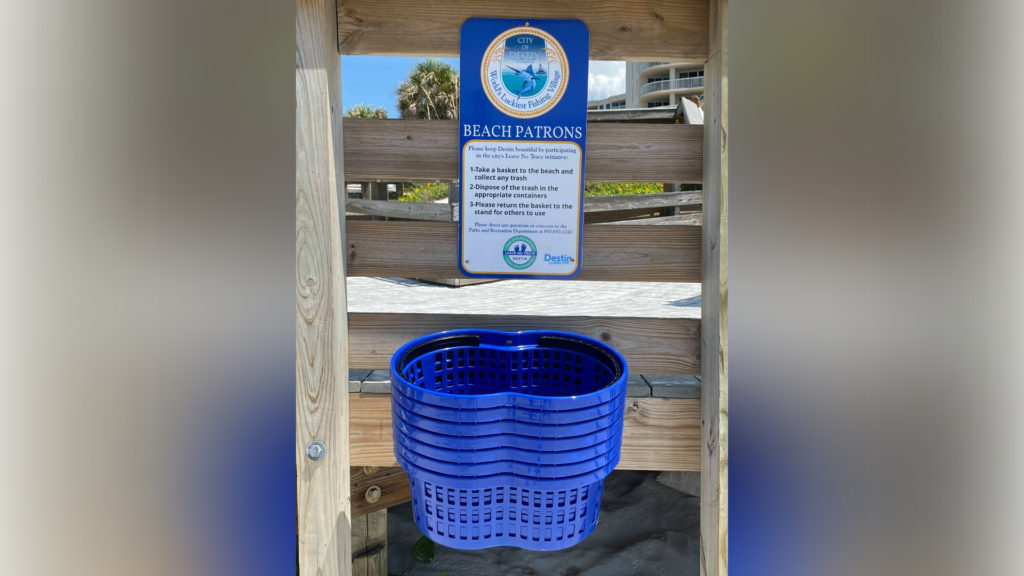 "These beach baskets are another element to the Leave No Trace initiative in Destin," said Wagner.
The plan is to take what the City has already done at the Adopt-A-Street level and make it work with these beach basket locations.
The "beach basket" program won't cost the City of Destin any money as two businesses have already sponsored the first two locations.
Sponsorship: Each location will run $500 for the year, and will come with an emblem of your choice on the sign.
"This is good for Destin and we hope residents, local businesses and visitors will join the effort and support the beach basket program by coming out and participating," said Johnson.