At 11am on March 17th, Boshamps Oyster House in Destin temporarily closed their restaurant due to COVID-19.
In their formal announcement, the restaurant stated that "we are weighing all options, and doing everything we can to figure out a path forward, but we have been left with no choice, and certainly don't want to encourage any more infections, by ignoring all signs that have lead us to this heart wrenching decision."
"We are doing everything in our power, to help our employees through this time, and are going to be staying in touch with them, constantly, to assist them in any way that we can", the restaurant said. "It sounds cliche, but our staff is like family, and we aren't going to let our family down. They know that, and they also know that the decision to close, was entirely with their safety and well being in mind."
On Friday morning, Boshamps announced a "Boshamps Gift Card for Employees campaign" with every dollar received going directly to help their staff.
In the post they wrote,
"In one of MANY efforts to do all that we can for our employees that have lost their employment and means of making a living, we are starting our first Boshamps Gift Card for Employees campaign. We will be using the money to pay out to employees, purchase items from our purveyors that they might not be able to get in stores, and whatever else we can think of to help our work family in this time of need."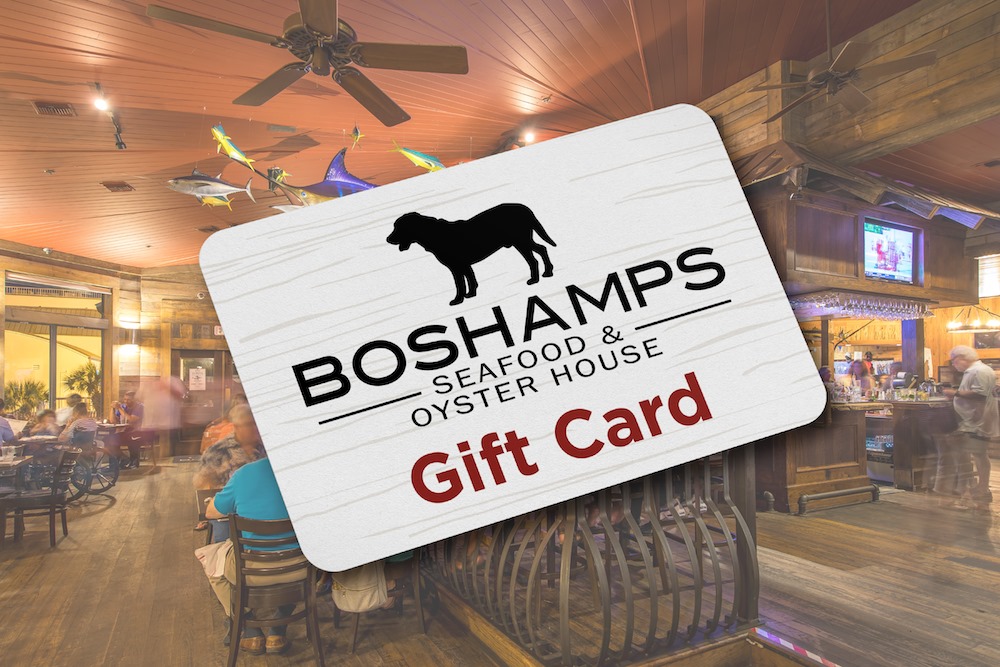 Here's how it works:
Go buy a Boshamps Gift Card online at boshamps.com
Every dollar received will go directly back to Boshamps employees.
The popular Destin restaurant will compile all gift card orders weekly and send them out once a week. Then, once they are back open, you can redeem your gift card.