On Tuesday, July 18, 2023, Cox Communications celebrated the expansion of its footprintin several areas of Okaloosa County. According to Cox, this is all part of the company's commitment to invest hundreds of millions of dollars to reach underserved and rural communities nationwide.  
This expansion will allow Cox to provide reliable symmetrical gigabit internet speeds across a fiber-powered network to residents and businesses in the city of Valparaiso and along Highway 90 east of Crestview from Deerland to the Walton County line.  
During the celebration announcement held at the Okaloosa STEMM Academy in Valparaiso, Cox also presented the Okaloosa Public Schools Foundation with a gift of $25,000 to support STEMM based technology needs at the school.
Superintendent of Schools Marcus Chambers expressed his appreciation for Cox Communications' longstanding partnership, emphasizing the crucial role they play in providing reliable internet service and supporting various educational initiatives.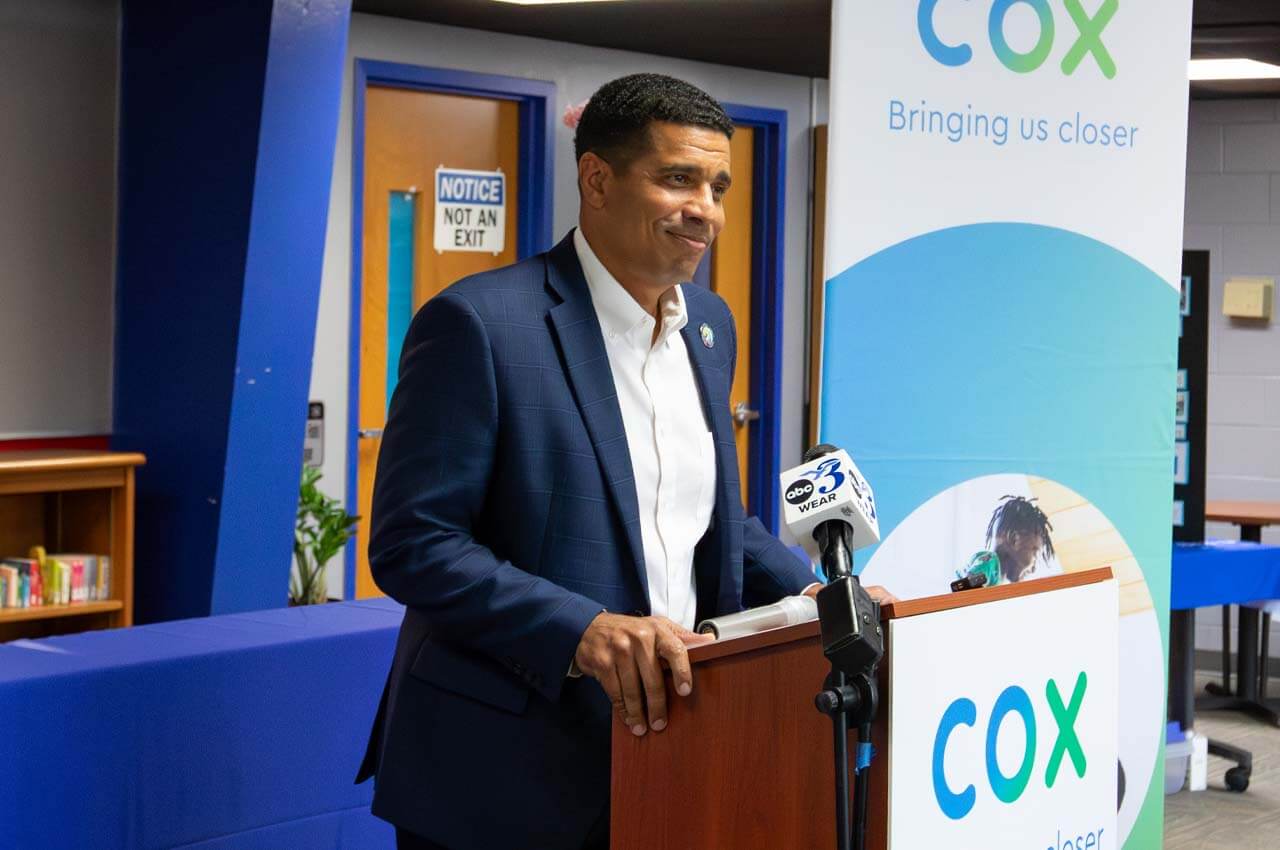 "To have a successful school district, one of the things you need to have are strong partnerships that work alongside you, that help you grow as a school district." he said. "Cox Communications is a strong partner for Okaloosa County Schools, and has been with us for countless, countless years."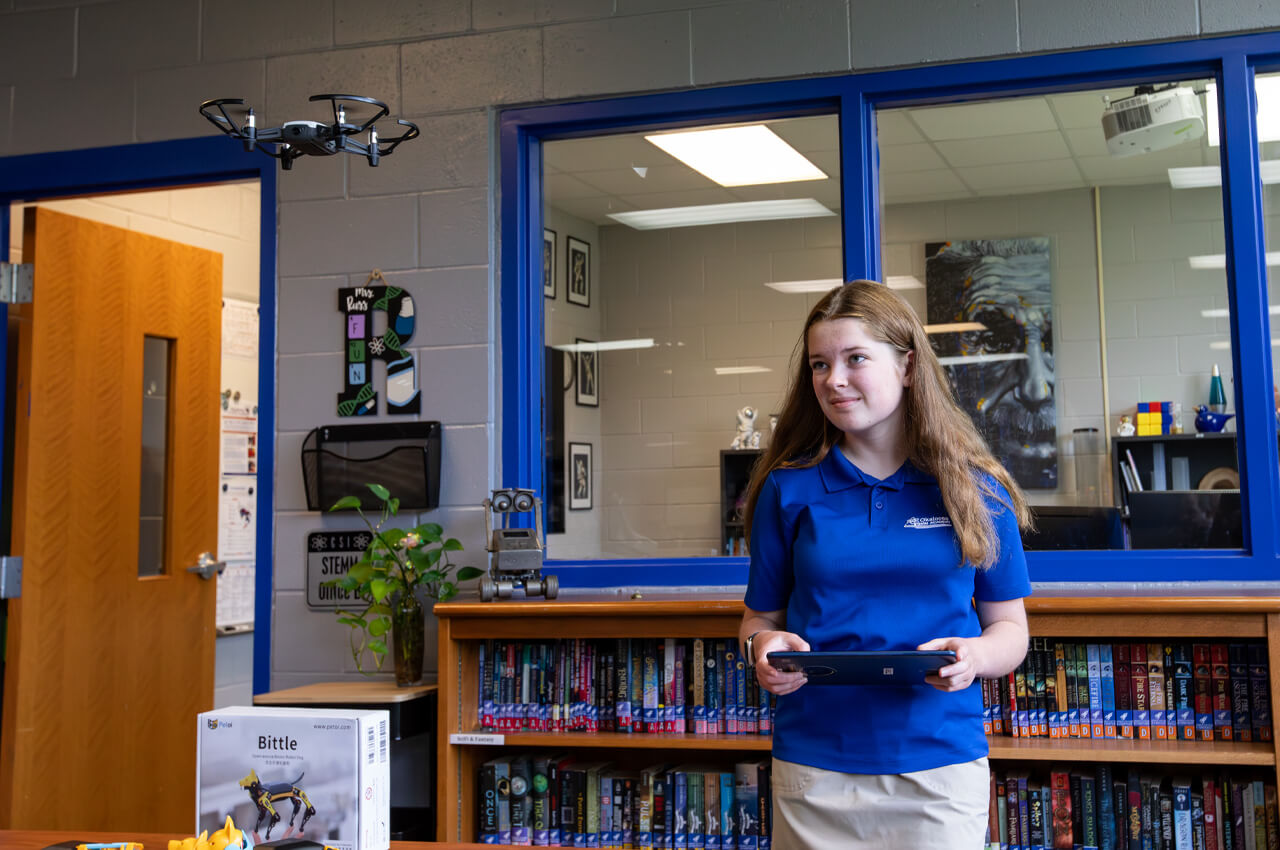 In addition to private investments, Cox is also seeking public-private partnerships to help accelerate broadband deployment to unserved and underserved communities.
Earlier this month, through Florida's Broadband Infrastructure Program, Cox was awarded funds to further extend service in areas of northwest and central Florida to households without access to reliable broadband.
"Connectivity is at the heart of everything we do, and bringing strong broadband connections to more homes and businesses in Okaloosa County will have a positive ripple effect throughout the community," said Mark Greatrex, president of Cox Communications. "Cox is dedicated to ensuring digital equity, and it's very important that every household in the communities we serve has access to a broadband connection, no matter what their income."
In the last 10 years, the company has invested more than $11 billion in network upgrades to deliver some of the most powerful internet, TV, phone, smart home and mobile services and will continue making multibillion-dollar annual infrastructure investments over the next several years.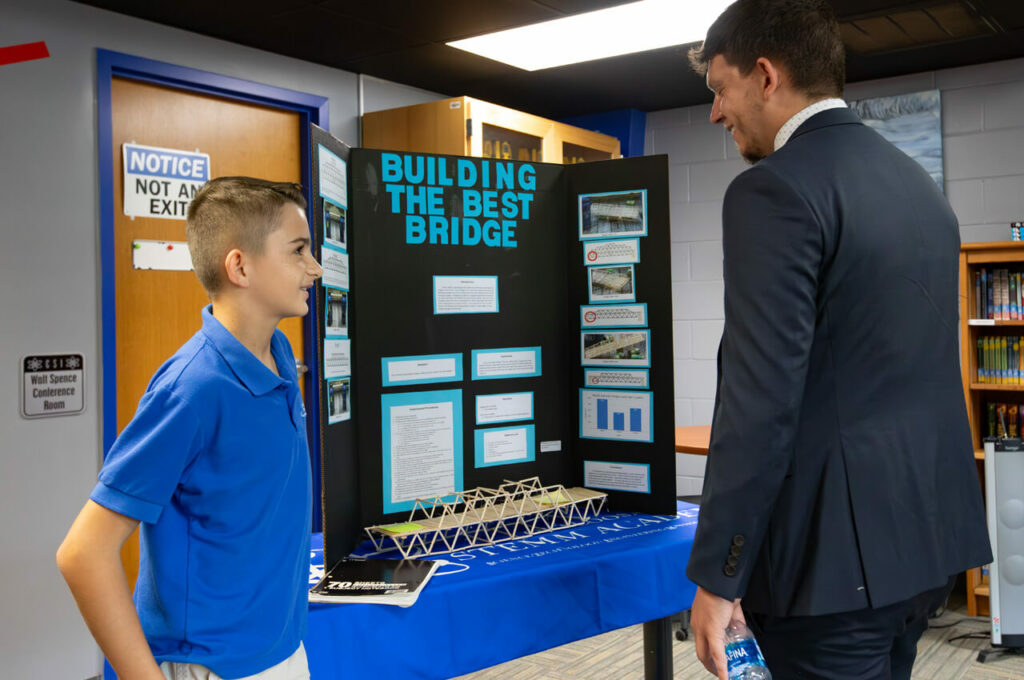 "While all Cox customers in the Gulf Coast today can access Gig speeds, we're committed to giving customers options when it comes to the connection they need," said David Deliman, Cox Gulf Coast market vice president. "Our customers have counted on our reliable service for nearly 50 years, and through continued investment we remain dedicated to being the internet provider customers can count on for the access they need now and in the future."