On Friday, April 29th, Okaloosa Public Works Director, Jason Autrey, gave an update on the I-10 Interchange, completion for PJ Adams widening, and the remaining time for the Southwest Bypass.
"I've got great news," said Autrey. "We're actually a little ahead of construction schedule at this point in time."
Autrey says that while they are still on budget for the project, material costs and fuel is something that they watching closely.
The widening of PJ Adams came with some challenges to overcome since it is a developed corridor. This meant that construction crews had to move the water, sewer, power lines, phone lines, and cable lines.
However, Autrey says they're nearing the end of that portion of the roadwork.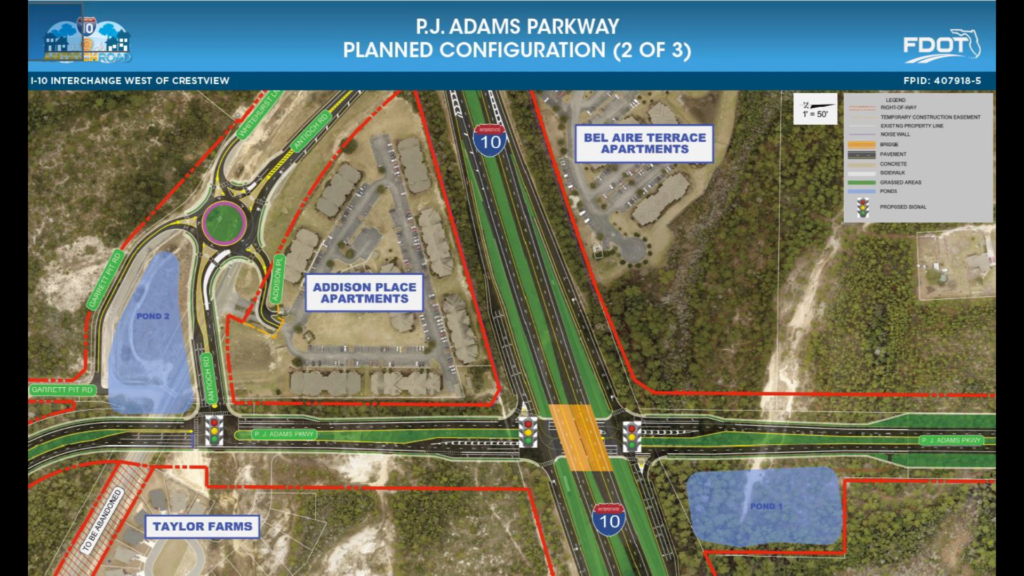 The PJ Adams project, on contract, has about a year left and then there is still an estimated 3 years to go on the North-South and the East-West connector portion.
"What will happen when we finish the four-laning of PJ, it's going to stop at Crab Apple subdivision and FDOT will pick the project up and the road will continue straight," said Autrey. "It will diverge off of what the current Antioch Road does. It'll go straight and make a hard turn to the right and then come up and cross over the Interstate."
Autrey says that if you want to stay on Antioch Road, or in the future if you want to go on Antioch Road, you'll have to make a left off of the new bypass roadway to go toward Antioch Elementary School.
There will be a roundabout after you get off the bypass to allow you to get to those other there's other points of interest.
"We want people to use the bypass and kind of relieve some of the congestion on Antioch Road," aded Autrey.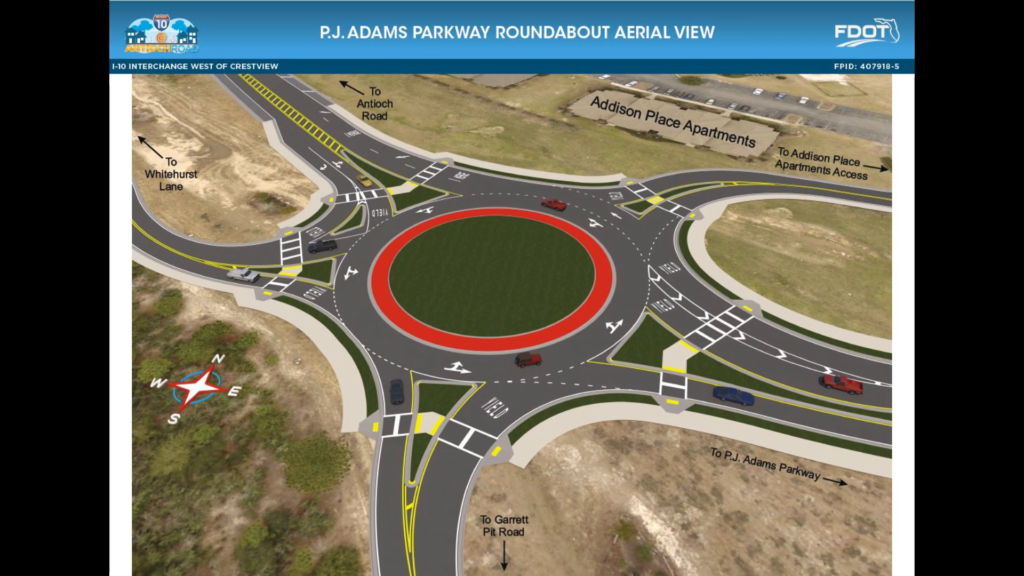 When asked about progress on the bridge portion of the project, he mentioned that bearing capacity is already being tested, and that although there was an issue with some soil rebound, Autrey believes they have it resolved.
"That bridge really is the long component of what this project is," he said. "Of the three years, that will take about two-and-a-half years to construct in-and-of-itself. It's going to be quite a marvelous structure when we're done."