The old Venture Hive building (previously Emerald Coast Science Center) along with several dead trees at the Landing are scheduled to be removed this week in advance of the Landing renovation project.
The demolition of the Venture Hive building will provide additional parking for the park and the dead trees will be removed for safety.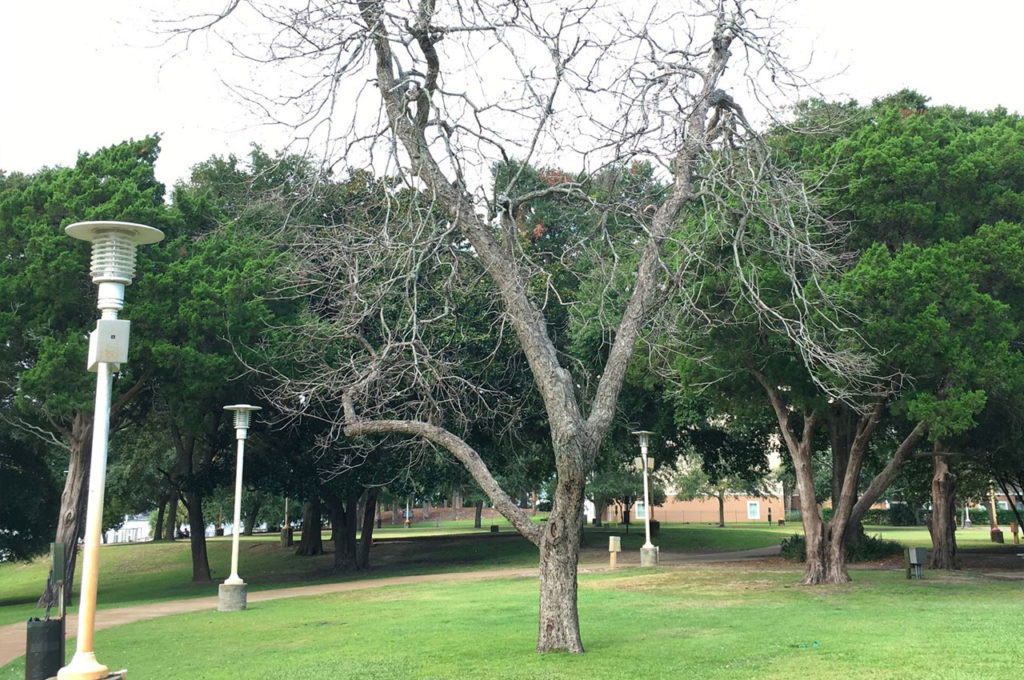 "This is the first step in the overall renovation plans for the park," said Doug Rainer, Public Information Officer for the City of Fort Walton Beach. "The Venture Hive footprint will provide 18 additional parking spots once The Landing is complete. We worked carefully to reduce the amount of trees to be removed in the park renovation. Fortunately, the majority of the trees to be removed are palm trees along the existing boardwalk, we well as the dead trees that pose safety hazards."
The FWB Landing Renovation Project (VIDEO)
The City of Fort Walton Beach held a 'Public Update' back in July along with Councilman David Schmidt. This meeting gave the public the latest update on the Fort Walton Beach Landing Project.
In the video below, City Manager Michael Beedie and Councilman Schmidt gave a recap.