Remember earlier in the week when I shared the video of 37,000 pounds of food being delivered to help people? Well, here is the next stage of that…
Destin Harvest, Farm Share, PERT, Event Tents, American Lunch, Harbor Docks, Food for Thought, and local responders are working together to meet the overwhelming need for access to free fresh and nonperishable foods in Okaloosa County.
PERT and Farm Share present an incredible opportunity for Okaloosa to receive a semi loaded with assorted fruits and vegetables, meats, dairy, and frozen foods, all retail quality, on a weekly basis. The purpose of OHRC is to organize safe and manageable distribution of Farm Share foods throughout Okaloosa County.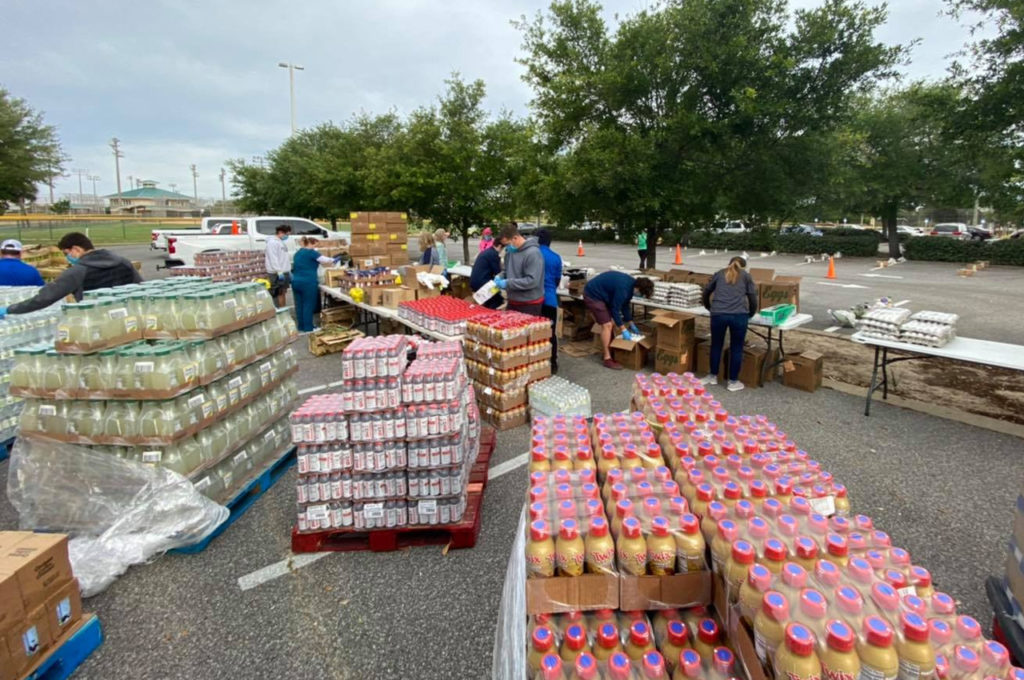 "With most people out of work and all the kids home from school due to COVID 19, food insecurity is a nationwide crisis. It is imperative that Okaloosa County makes use of every resource available to satisfy the need for access of free fresh and nonperishable foods in its own community."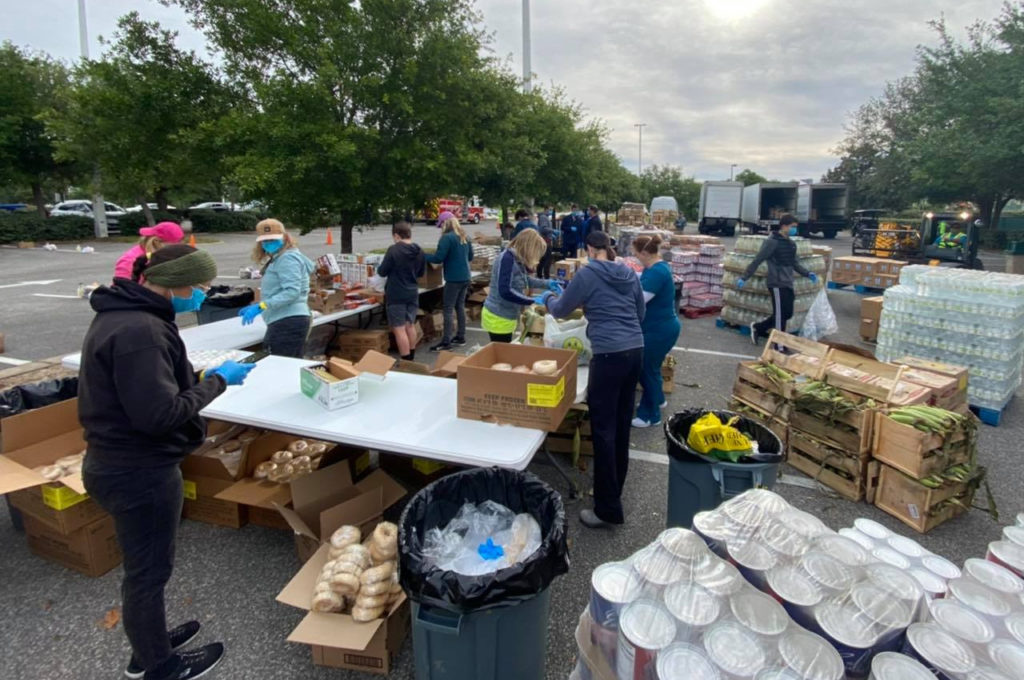 There will be a drive-thru distribution site at the Morgan Sports Complex this Saturday, April 11th. Twenty age-appropriate volunteers (ages 25 – 35) provided by Food For Thought will be outfitted with protective masks and gloves, bagging food, directing traffic, and loading the trunks of cars as they drive through. Cars will queue up in two lanes, six feet apart, in the sports complex parking lot.
The first 200 people to drive through will receive Cuban sandwiches prepared by American Lunch on the way out.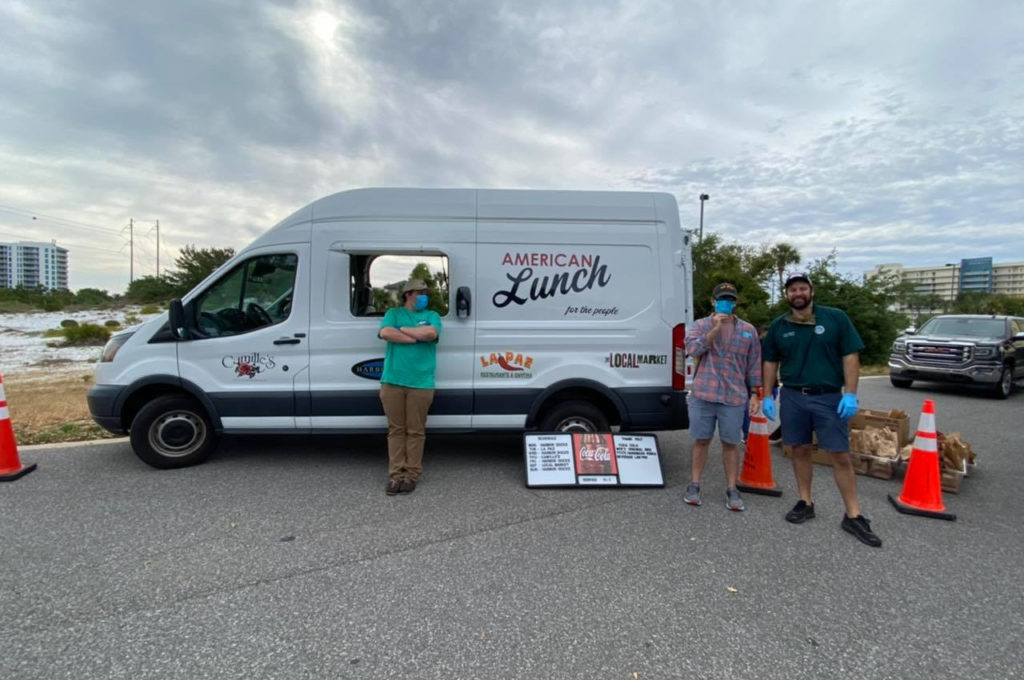 OHRC will begin distribution at the east entrance of Morgan's Sports Complex at 9am on Saturday, April 11th. The food giveaway will last as long as it takes to exhaust all food or until cars quit showing up. Anything left over will be distributed out to Fort Walton Beach and Crestview the following week by Destin Harvest.