As Monday night's Destin City Council meeting came to a close, Councilwoman Teresa Hebert discussed moving the iconic "Welcome to Destin" sign to the other side of the bridge.
The heavily-photographed sign currently stands at the western foot of the Marler Bridge. That property is owned by Eglin Air Force Base, who is currently erecting a 10ft fence down that stretch of land leading to Redneck Beach.
The popular East Pass Beach Area was closed by 96th Test Wing Commander Brig. Gen. Scott Cain back in May 2020 due to illegal commercial activity happening on the federal property, along with trash being dumped and parking issues.
The fence, according to Hebert, makes viewing and taking pictures in front of it difficult. Council-member Rodney Braden said back in June that the fence "gives Destin a black eye."
"I've had many citizens and tourists ask me why can't we move the sign, since there's a fence that blocks it, to the other side," said Hebert on Monday night.
Hebert brought up the idea of moving the sign to the eastern foot of the bridge where Custom Concepts Tattoo and Design is located.
Hebert suggests that if the sign were to be moved there, people would be able to park and walk to the see the sign.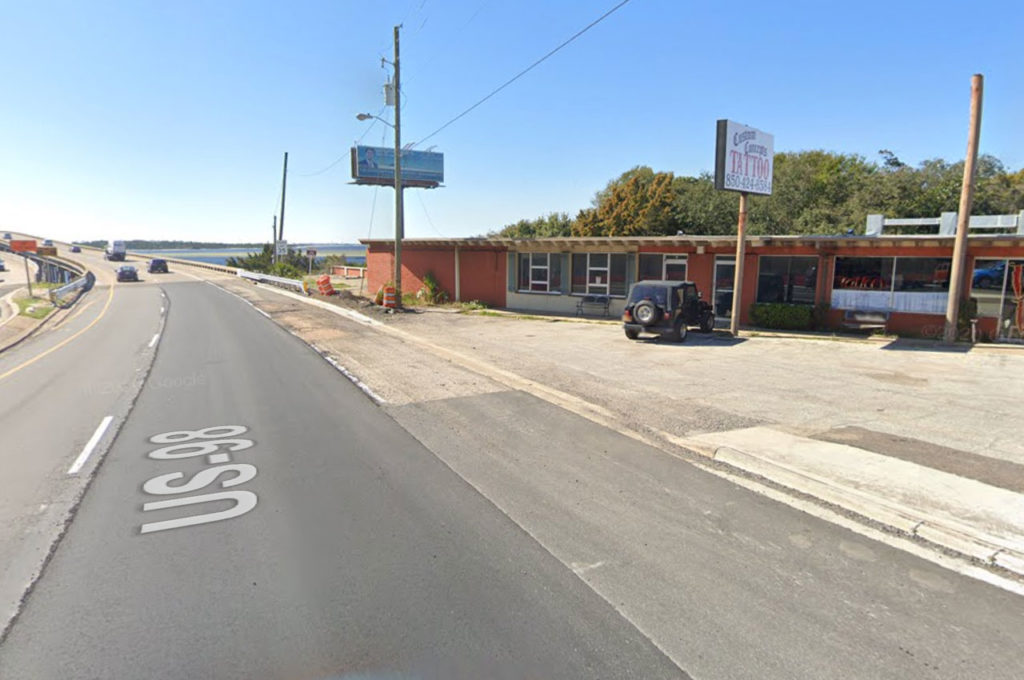 On Tuesday, City of Destin's Public Information Manager Catherine Card said that staff will research the suggestion to move the sign if directed by council.
"Our iconic 'Welcome to Destin' sign has been photographed by residents and visitors for decades," said Card. "If council directs staff to pursue this item, staff will research and review zoning, safety, ROW, logistics, etc of sign relocation."
However, even if the sign does get moved, will there be enough space?
Enough space for people to park and take pics?
Enough space to erect a sign?
Enough space for the Public Works Department to access and maintain the sign? 👇
The face of the sign was replaced on April 17, 2019 and included 2 work trucks and a bucket truck to get the banner replaced.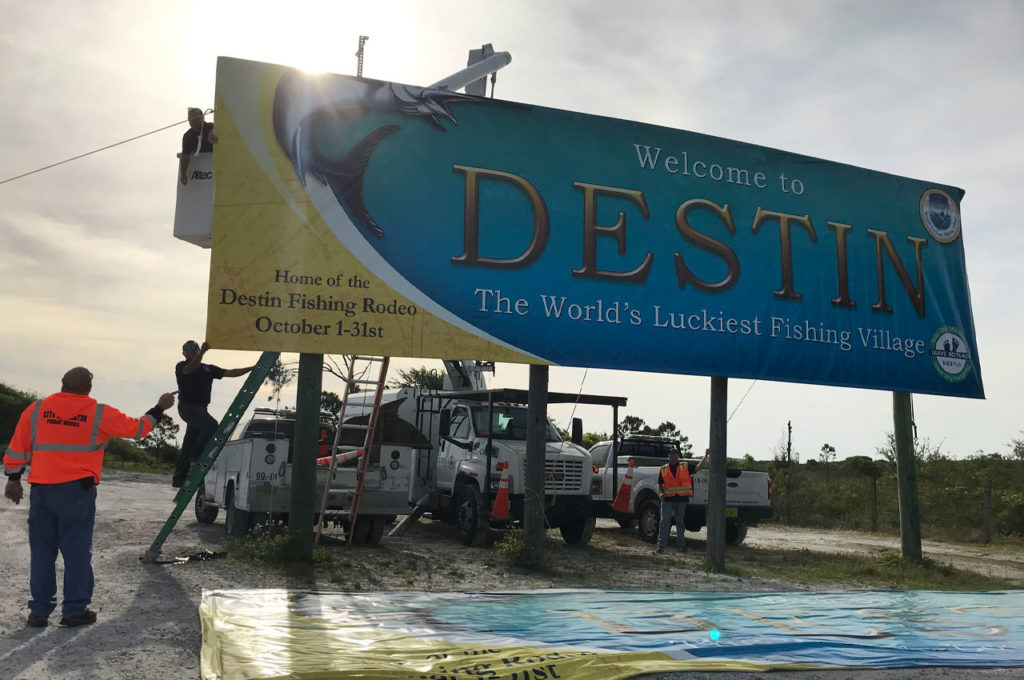 Since 2008, the City of Destin has partnered with Eglin Air Force Base for the maintenance and replacement of the banner.
"We need to make an option of getting that sign somewhere where it can be better viewed and take pictures with it," said Hebert.