Demolition has begun on the Emerald Coast Inn & Suites on Okaloosa Island as part of the Brooks Bridge Replacement Project.
Crews with Cross Environmental Services were on-site Monday morning working on the front part of the hotel where the pool and lobby are located.
As you can see in the pictures, many of the room windows are broken.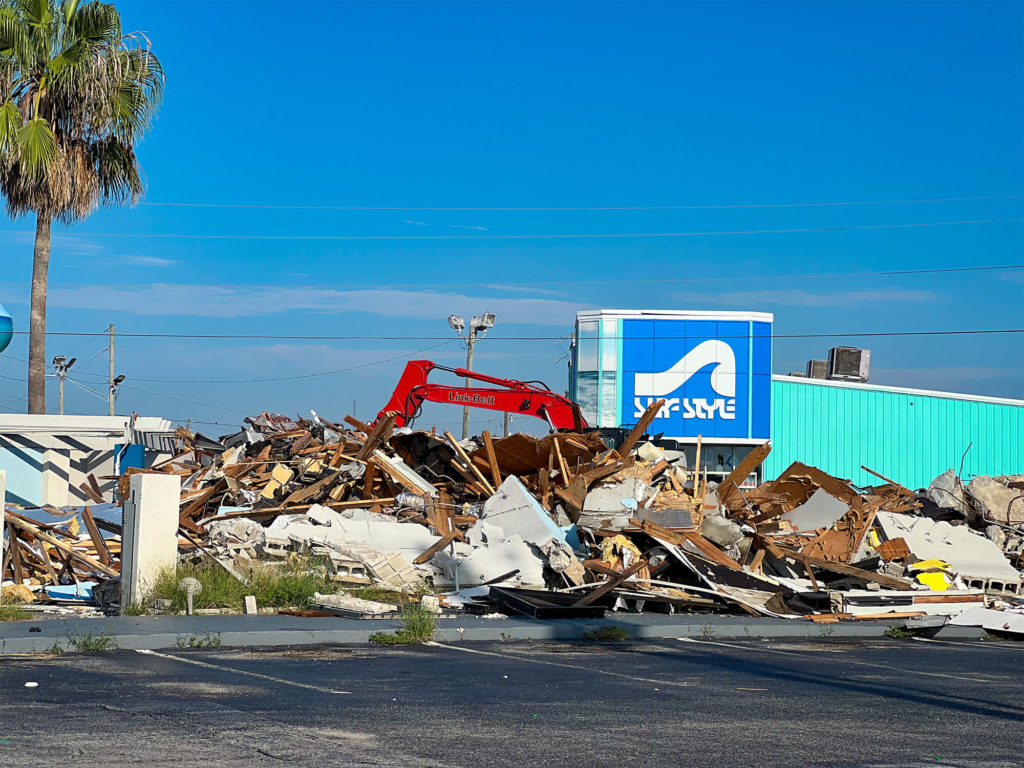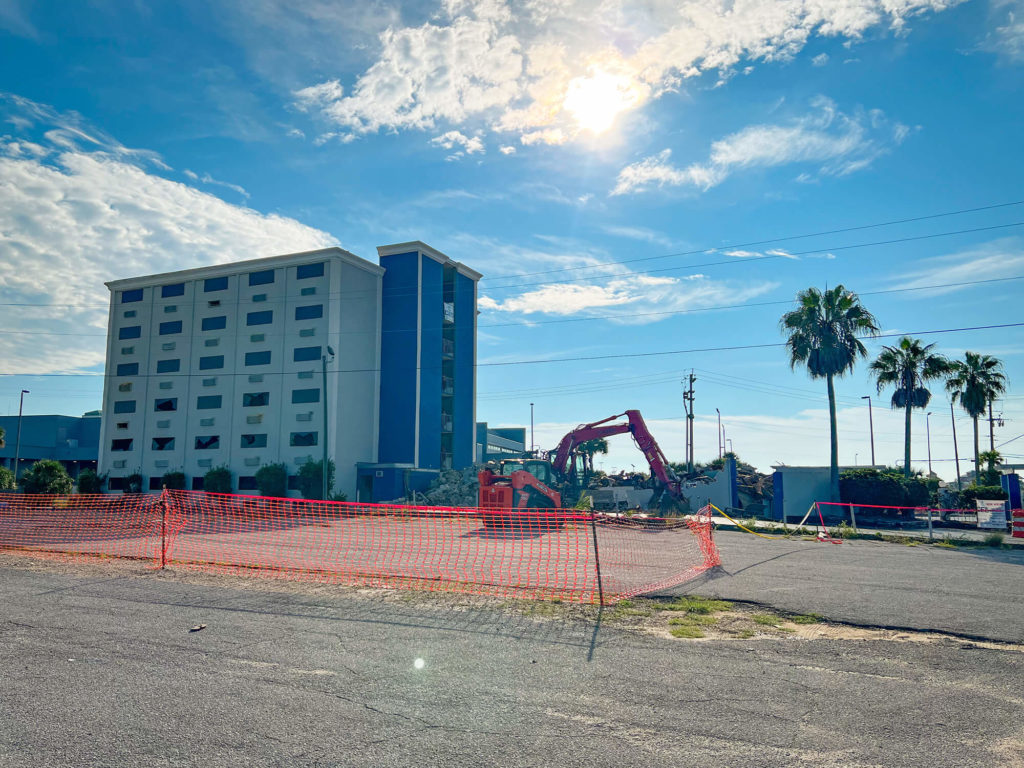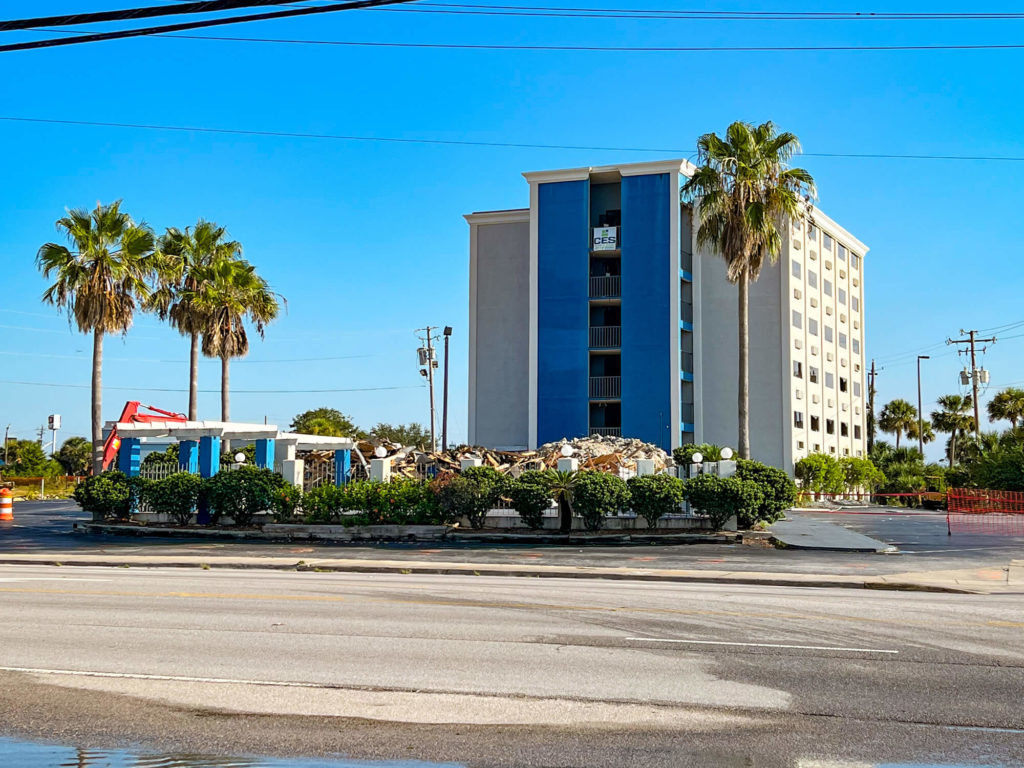 In June, the Florida Department of Transportation awarded Superior Construction Southeast with the $171 million design-build contract for the Brooks Bridge Replacement Project.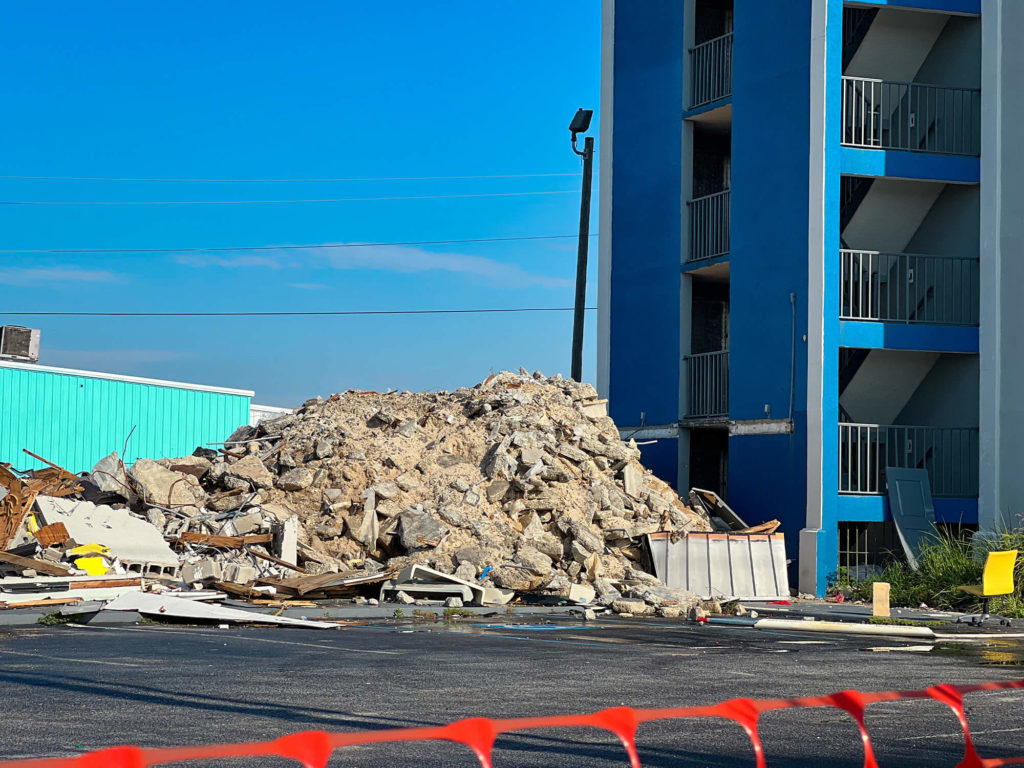 Most recently, the Waffle House and Tropical Waves beach store on Highway 98 on Okaloosa Island were demolished, along with several buildings in downtown Fort Walton Beach to make way for the new bridge.
Additionally, a portion of the front of Props Brewery located at the Shoppes at Paradise Pointe is being removed.
In total, the project should take about 5-years to complete.