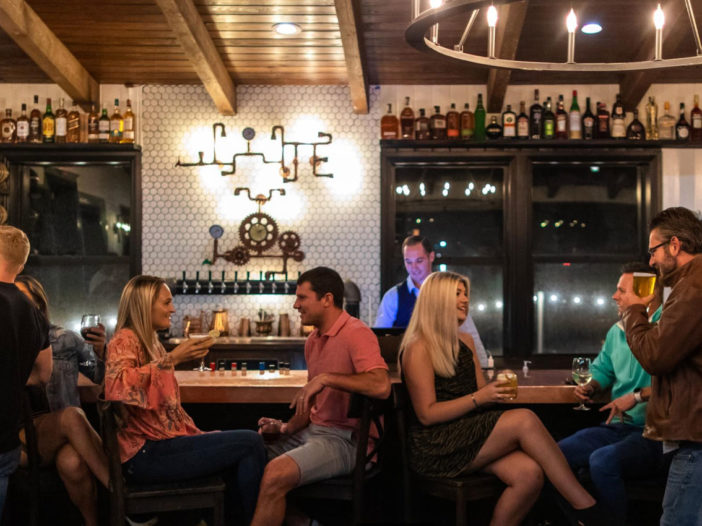 Photo Credit: Steve Mangum of STM Photography
This past week, Chef Jim Shirley opened his newest establishment, Farm & Fire Southern Pizzeria on the North Beach of South Walton (above North Beach Tortilla Co.).
According to a press release, the restaurant blends elements from The Fire (coal ovens- pizza, meatballs, whole fish), Market (salads, charcuterie, desserts), and Speakeasy (our classically creative bar) into a seamless dining experience.
👋 Sign-up for our free local newsletter
The BEST way to stay updated on the headlines along the Emerald Coast every single day. Never miss important local info!
Using a family style approach, the culinary team designed the menu to accommodate large groups, families, intimate settings, and solo diners. Locally sourced ingredients are used whenever possible, working hand-in-hand with farmers, fishermen, and local artisans to ensure the menu, cocktails, and features reflect this.
Farm & Fire's kitchen is open Wednesday – Sunday from 4-9PM and the Speakeasy stays open until 10PM.