Last week, the Florida Department of Transportation held an open house at the Destin-Fort Walton Beach Convention Center on Okaloosa Island to share details about the upcoming Brooks Bridge Replacement Project.
The project is set to begin this spring and will cost $171 million.
The current bridge will be replaced with two parallel bridges that will be able to accommodate three lanes of eastbound and three lanes of westbound traffic, flanking the travel lanes with inside and outside shoulders for refuge during accidents or mechanical malfunctions. Tow trucks and first responder vehicles will also be able to use these lanes in case of an emergency.
Each of the bridges will be equipped with 12-foot shared-use paths for pedestrians and bicyclists. These paths will include shaded seating areas for those who want to take in the panoramic vistas of Santa Rosa Sound and a new waterfront park will also be developed.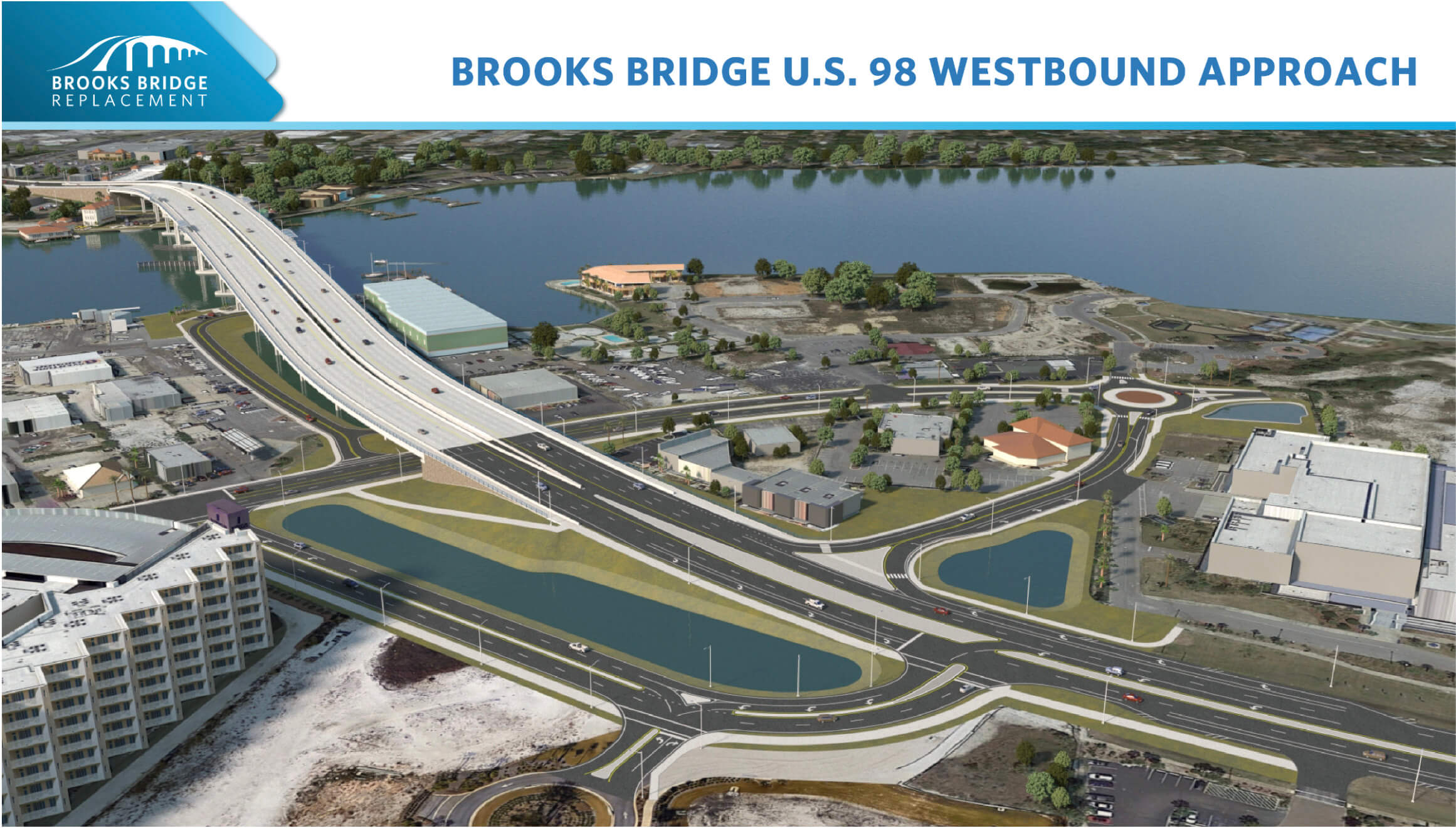 The new bridge will measure 2,111 feet in length, which is 793 feet longer than the existing bridge to meet US Coast Guard requirements. The vertical clearance at the navigational channel will also increase from 50 feet to 65 feet.
During construction, any needed lane closures on US 98 will be limited to nighttime hours from 9:00 PM to 5:30 AM Sunday through Thursday, according to FDOT. Otherwise, two US 98 travel lanes in each direction will remain open at all times throughout the construction period, according to FDOT.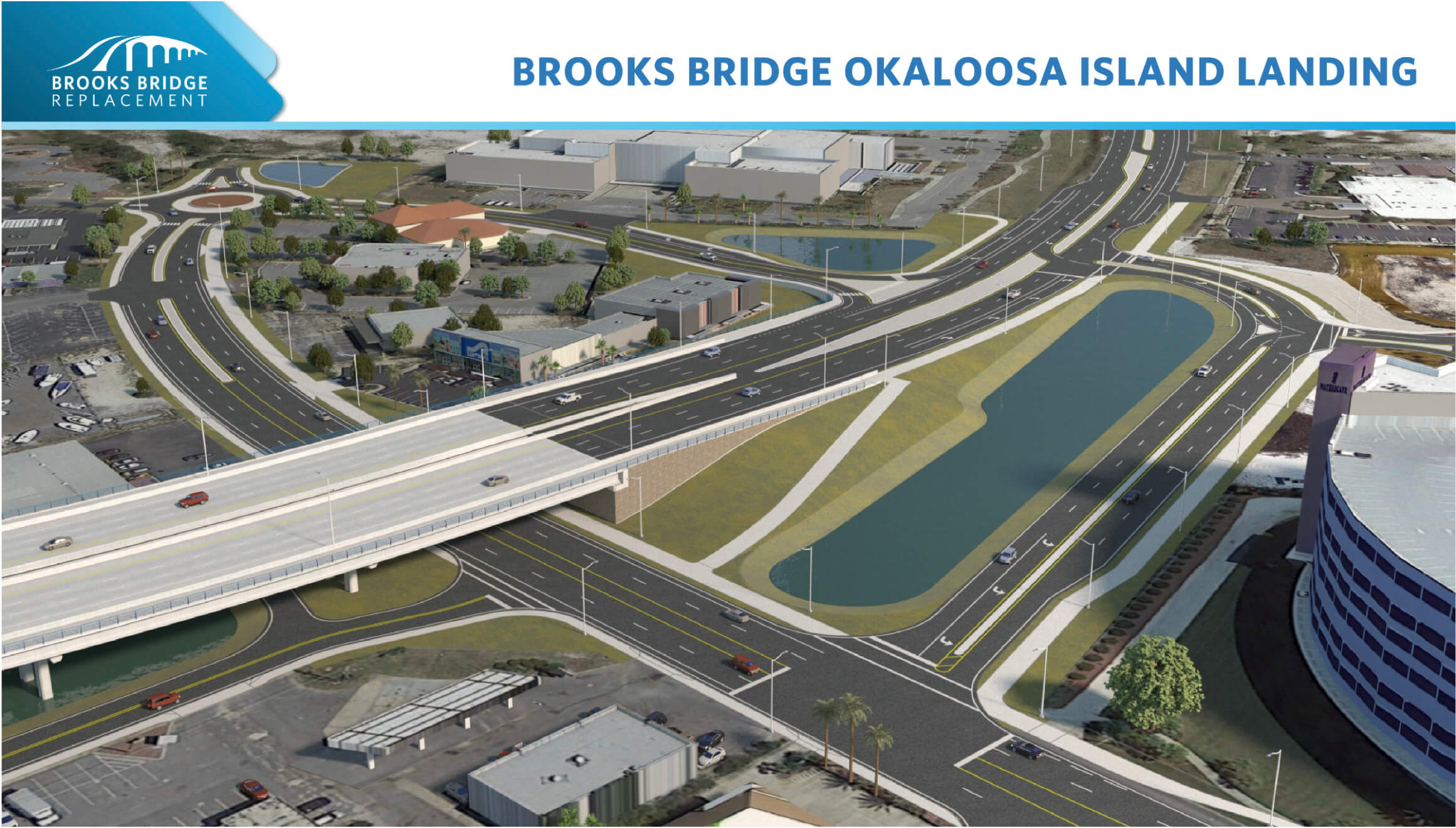 To accomplish this, crews will first build the new westbound structure while four lanes of traffic remain on the current bridge. Once the westbound structure is complete, two lanes of traffic in each direction will be temporarily shifted to the new structure. This will allow crews to demolish the existing bridge and build a new eastbound structure.
The foundation for the new bridge will be provided by 348 concrete pilings, each driven deep into the soil at the bottom of Santa Rosa Sound. The piles will be akin to large nails that are driven with heavy and powerful equipment, providing support by transferring the bridge loads into the soil.
Pile driving will begin this spring, with daytime work permitted from 30 minutes before sunrise until 30 minutes after sunset. Each day throughout the construction period, US 98 will continue to accommodate four travel lanes, two eastbound and two westbound. FDOT says no lane closures or other construction-related traffic impacts will be allowed during holidays or special events.
To better accommodate marine traffic, the new Brooks Bridge will increase the navigational channel vertical clearance from 50 to 65 feet. The horizontal clearance of the channel will also increase from 140 to 150 feet. During construction, boaters will be advised to pass slowly under the bridge, watch for maintenance and construction equipment, and not stop or anchor below or near the bridge.
All bridge construction is currently estimated for completion in summer 2027.