The City of Fort Walton Beach is advancing plans to overhaul and expand the boat launch and parking areas at Liza Jackson Park.
Back in February, the City Council approved spending $27,900 to hire JDF Architecture to design the upgrades. The project is being done in partnership with Okaloosa County, who has earmarked $1 million towards improving waterfront access using tourism funds.
The preliminary design calls for a complete reconfiguration of the boat launch area and to expand the parking lot east to allow for more boat spaces, according to Public Works Director Daniel Payne. Currently, there are 35 boat parking spaces and 60 vehicle spaces on the west side of Liza Jackson.
The new design calls for 60 vehicle parking spaces, (18) 40 ft boat parking spaces and (38) 50 ft boat parking spaces.
The boat launch itself would be expanded with a new extended dock and angled staging area dock to improve traffic flow for boats launching and loading, according to the conceptual plans. Other planned improvements include new bathrooms, pavilions, and other amenities such as new playground equipment.
"It's been discussed for a few years, and this is something that the County has included in their budget, which is a $1 million dollar allocation for waterfront improvements with the city of Fort Walton Beach," said City Manager Jeff Peters. "This is a project led by Commissioner Trey Goodwin. I met with Commissioner Goodwin and he was very impressed with the layout and is excited about being a part of it."
The enhancements build on repairs and upgrades done in late 2021 after portions of the boardwalk, pier and boat launch were damaged by Hurricane Sally. A new kayak launch was added at the same time.
Funding for the Liza Jackson Park improvements will come from multiple sources, including the county's half-cent sales tax and the city's Community Redevelopment Agency budget, Payne said.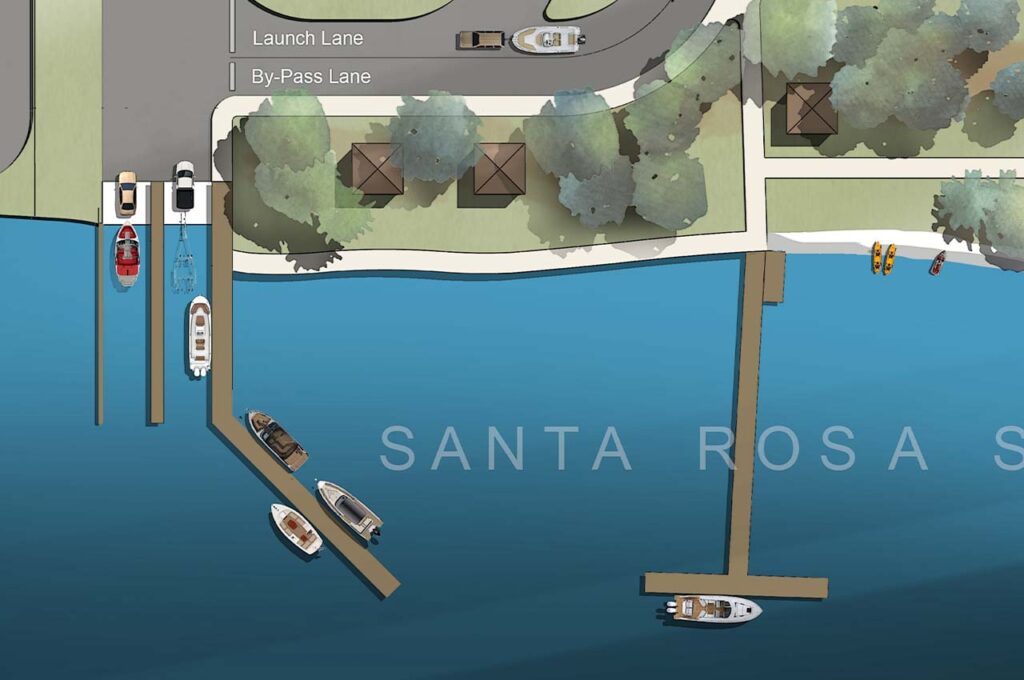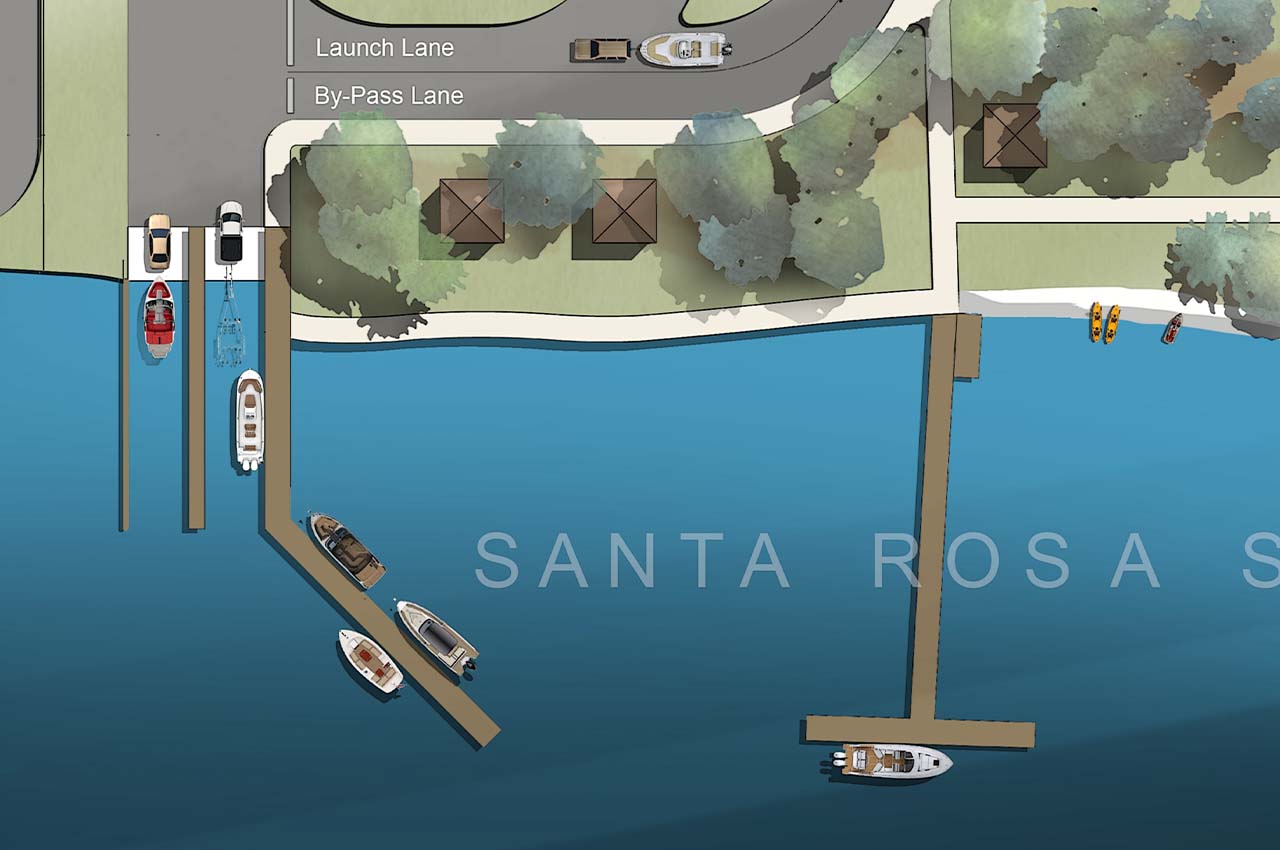 Council-member Nic Allegretto raised concerns about the number of boat launches planned. He asked if staff had considered the possibility of adding additional boat ramps to help cut down on congestion at the park.
Peters responded that the number of launches is still under discussion. He said that they didn't want to say that there would be additional ramps if they didn't get approval. Council-member Travis Smith said that adding additional ramps was the first thing he questioned when he began working on the project.
Smith, who has championed the renovation from the start, believes it will be a great improvement to what is currently there. "Once we got the design done, we floated it out to the public. I'd say that north of 85% of the feedback that we got was good," Smith said.
He acknowledged concerns about keeping commercial activity out of the improved ramp area and even visited the City of Destin's boat launch to see how they manage it. 
"They have to staff it," he said. "If I have to add a part-time guy to keep the commercial activity out of the boat ramp and keep the fights down, that may be a good summertime job for somebody."
With a motion by Councilman Bryce Jeter and a second by Council-member Gloria DeBerry, the council authorized the city manager to execute a $139,900 task order with JDF Architecture and a $73,595 task order with MRD Associates for the final design, permitting and bidding phase of the project.