The Fort Walton Beach High School Vikings varsity volleyball team secured a 3-0 victory over the Pensacola Tigers on their home court on Tuesday night: 25-19, 25-23, 25-17.
One standout player of the evening was Aubree Davis, a sophomore who demonstrated exceptional leadership and athleticism throughout the match. Davis played a pivotal role in leading her team to victory with 9 kills. Off the court, she's continued to be a beacon of accountability, setting high standards for herself and her teammates, according to Coach Melanie Marchena.
"Aubree is a rockstar leader and just an all-around athlete," she said on Tuesday night. "She wants to be better and is never satisfied with being 'just enough.' She is always looking for ways to improve her game. Very coachable!"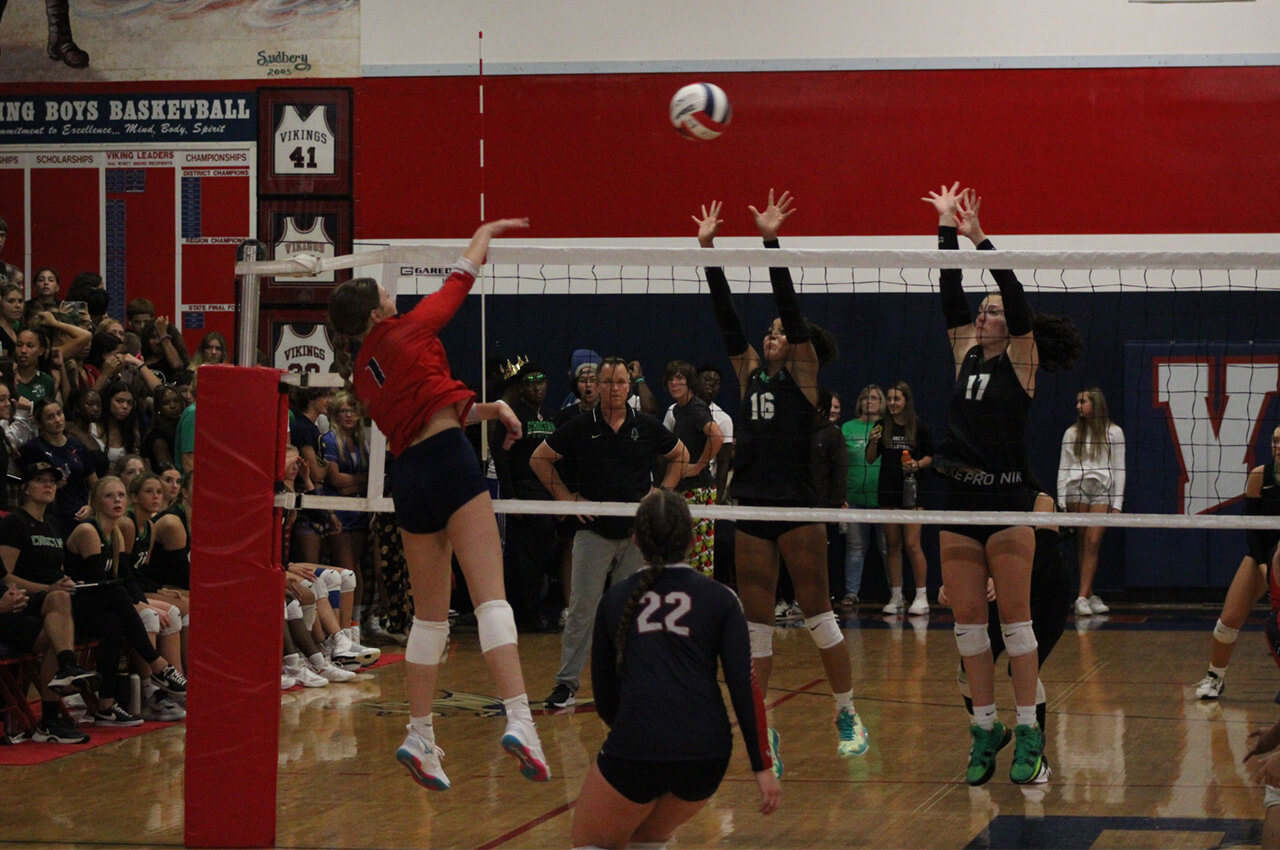 Another player who shone brightly for Fort Walton Beach was Riley-Jo Reyes, a senior known for her ability to rise to the occasion when it matters most. Reyes displayed an uncanny ability to make crucial plays happen, earning her reputation as one of the team's clutch performers.
Her on-court presence was felt, as she consistently delivered when the pressure was on. Reyes displayed a strong serving performance with 12 serves and an 83.3% serving efficiency, along with 21 assists.
"Riley-Jo takes initiative to make plays happen, wants to be the best teammate on and off the court," said Coach Marchena. "She is one of my clutch players, and we can always count on her to make a play happen during chaos!"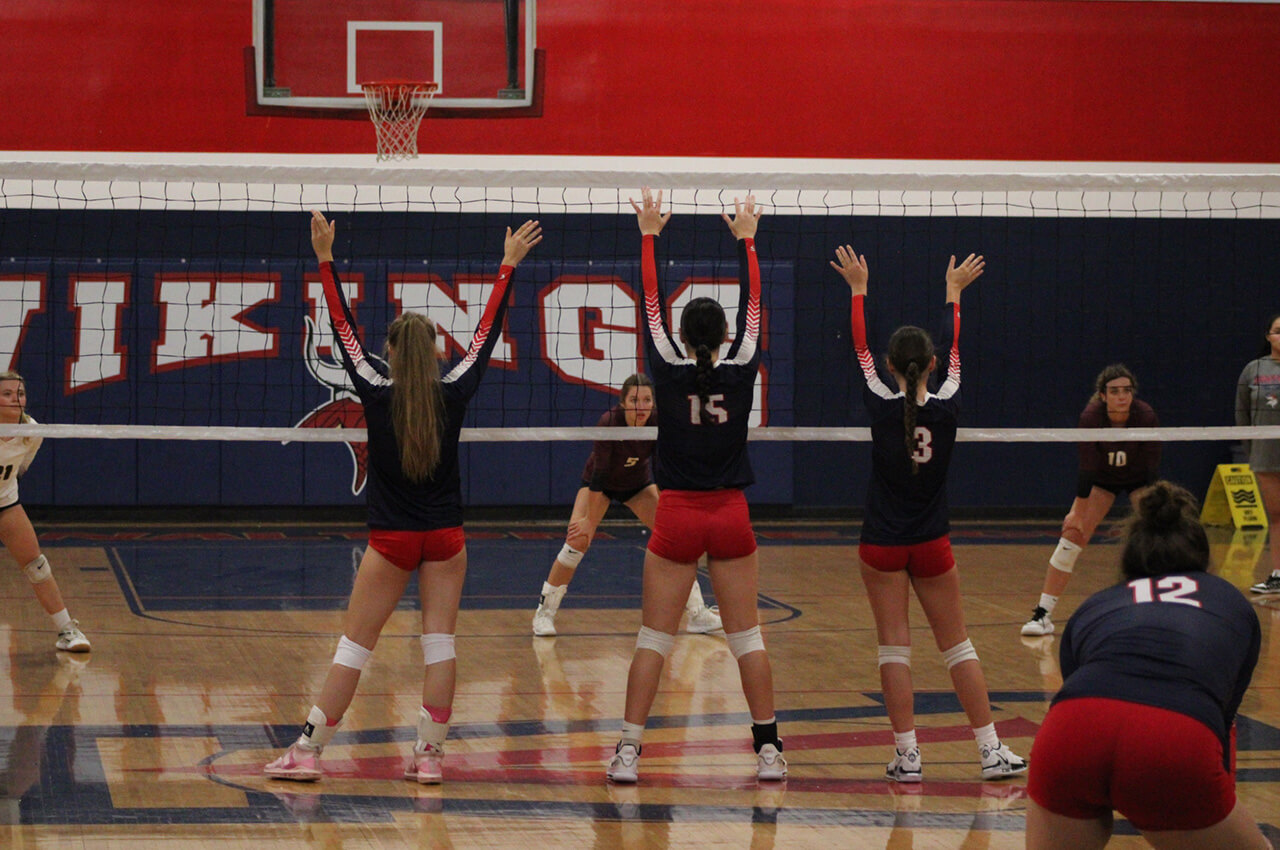 Defensively, Brighton Watson, a junior libero, showcased her skills and court awareness. She controlled the defensive plays, diving for digs and leading her team's efforts to keep the ball in play. She was a digging powerhouse, recording 13 digs in the match.
"Brighton Watson continues to prove to me and everyone around her why she should be our libero," said Coach Marchena. "She takes complete charge on the backcourt, maxes out every time and is the first to fix mistakes! She speaks up, adjusts quickly. She's everywhere at all times! There is no ball I don't think she couldn't touch!"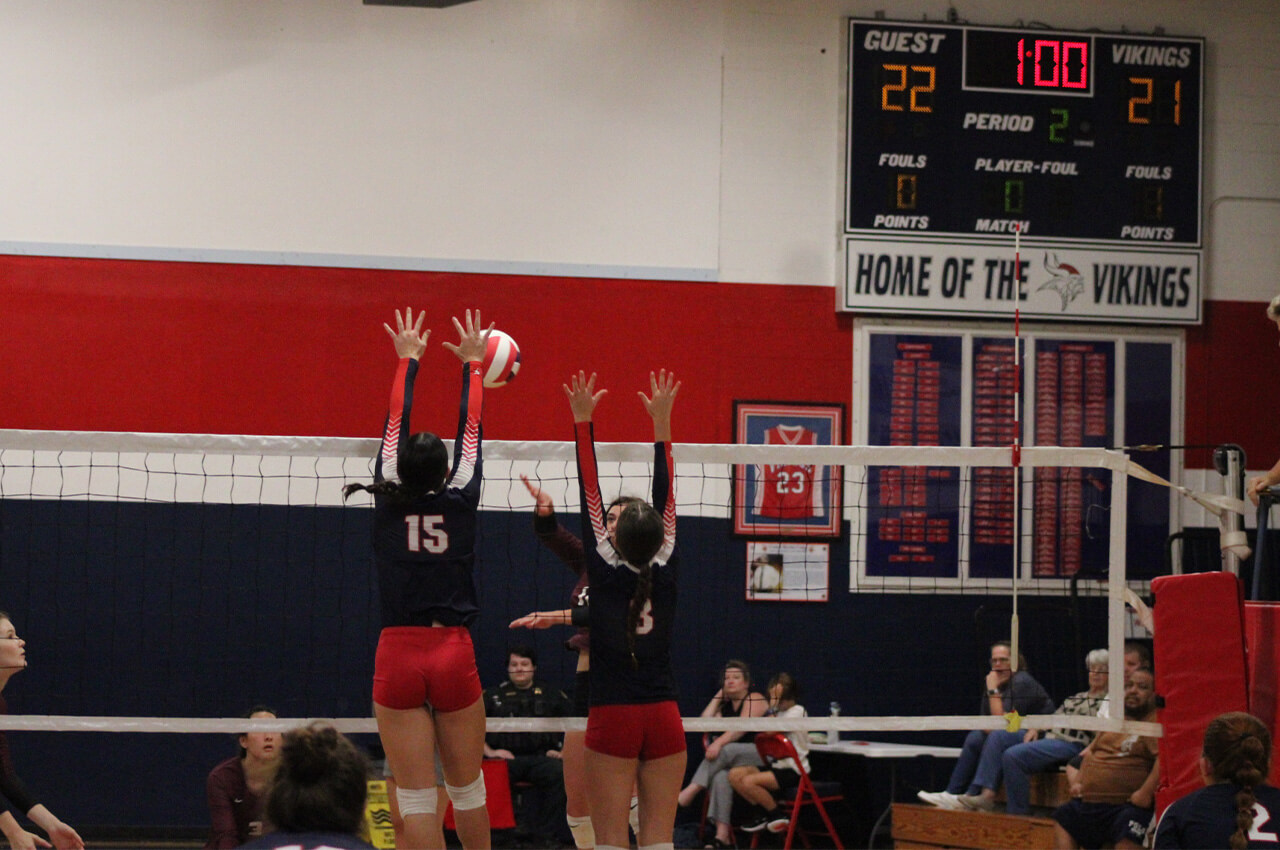 Kelsie Hearne, a newcomer to the program, has quickly risen to become a stellar athlete and a valuable asset to the Vikings with a well-placed kill last night. Initially a bit timid, Marchena says that Hearne has blossomed into a remarkable player, earning her spot on the court through hard work and dedication.
"Kelsie is always asking me what she can improve on, seeking advice from teammates and making those adjustments quickly," said Coach Marchena. "She took advantage of her time sitting to analyze the spot she would be going in for and has competed to achieve the minutes she does."
Additional Vikings who helped secure the W:
Victoria Walczak (So): 2 kills, 2 aces
Hannah Hall (Sr): 4 kills, 1 block assist
Ashley Bouck (Jr): 9 kills
Presley Foster (Sr): 4 kills, 1 block assist
Mykean Pope (So): 3 aces, 4 digs
Kiersten Martin (Sr): 2 aces, 1 block assist
Sophia Strobel (So): 1 kill, 1 dig
Kelsie Hearne (So): 1 kill
After a tough loss against crosstown rival Choctaw last week, Coach Marchena says the girls went right to work first thing Friday in an effort to fix their mistakes and prepare for the games ahead.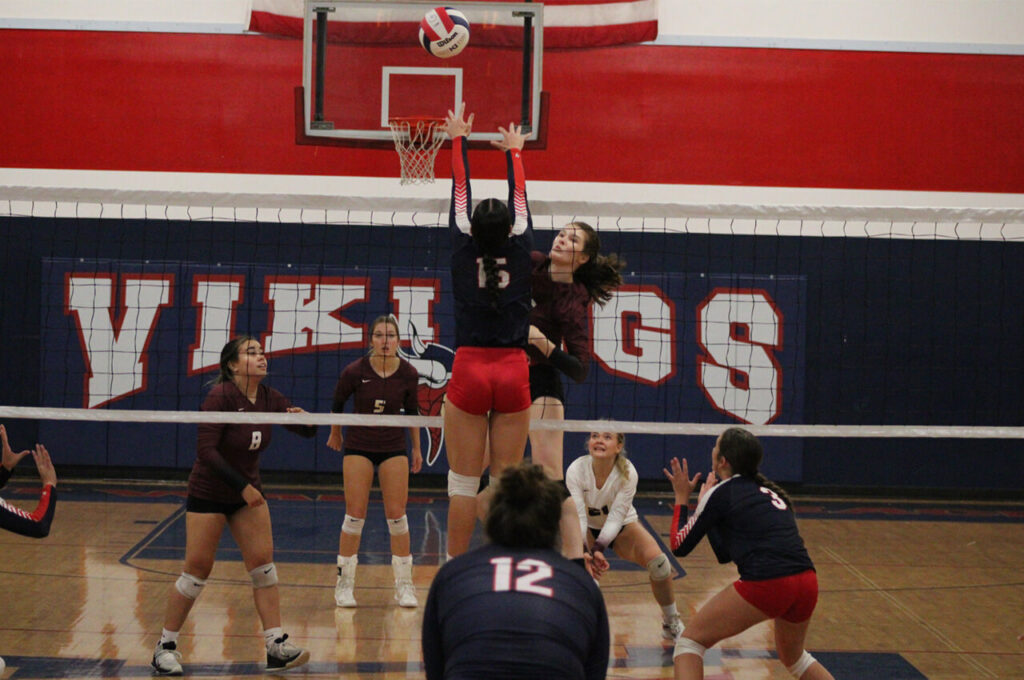 "Discipline and trust has been a team-theme for this season and tonight we did just that," she told Get The Coast. "We aren't satisfied and will continue to work to get better and compete at the level we know we should be competing. Tonight was one of those nights as a coach that I got to take a step back and see these girls move and play as a unit, a sisterhood we have worked so hard to get!! Proud is an understatement and it's exciting to think this is just the beginning for Fort Walton Beach Volleyball!"
Next up: The Vikings have a home match vs. Arnold (Panama City Beach, FL) on Thursday, September 7 at 6pm.