On Thursday, October 6, 2022, the Florida Fish and Wildlife Conservation Commission(FWC) announced the opening of the fall red snapper season for private recreational anglers and state for-hire operations in the Gulf of Mexico on the following weekends:
Oct. 8-9
Oct. 15-16 
Oct. 22-23 
Nov. 11-13 
Nov. 25-27 
During this season, private recreational anglers may harvest red snapper in Gulf state and federal waters. However, state for-hire operations are limited to fishing for red snapper in Gulf state waters only. FWC says they will continue to monitor harvest relative to Florida's available quota.
Back in April, Governor Ron DeSantis made the 2022 Gulf Red Snapper season announcement at Aj's Seafood and Oyster Bar in Destin, Florida. This year's season will last a total of 57 days that includes both the summer and fall seasons. This will be the longest combined season that has ever been available for anglers since state management began.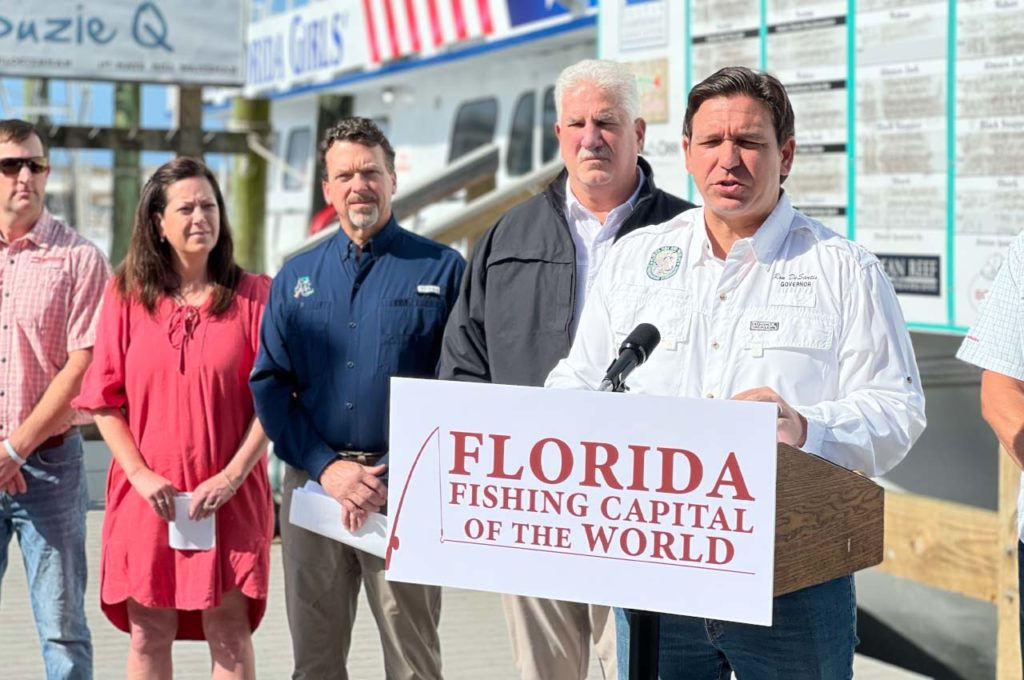 "These additional days of fishing means that families can take advantage of the holiday weekends and have a great time off of Florida's coast in places like Destin," said DeSantis. "We know that they love the red snapper here in Destin and why not? It's a great thing. This has been going on since the 1800s and we appreciate what it means to the culture of our state."
According to FWC, these additional days would not be possible without the State Reef Fish Survey (SRFS). The State Reef Fish Survey was developed specifically to provide more robust data for management of red snapper and other important reef fish, and has allowed FWC the unprecedented opportunity to manage Gulf red snapper in state and federal waters.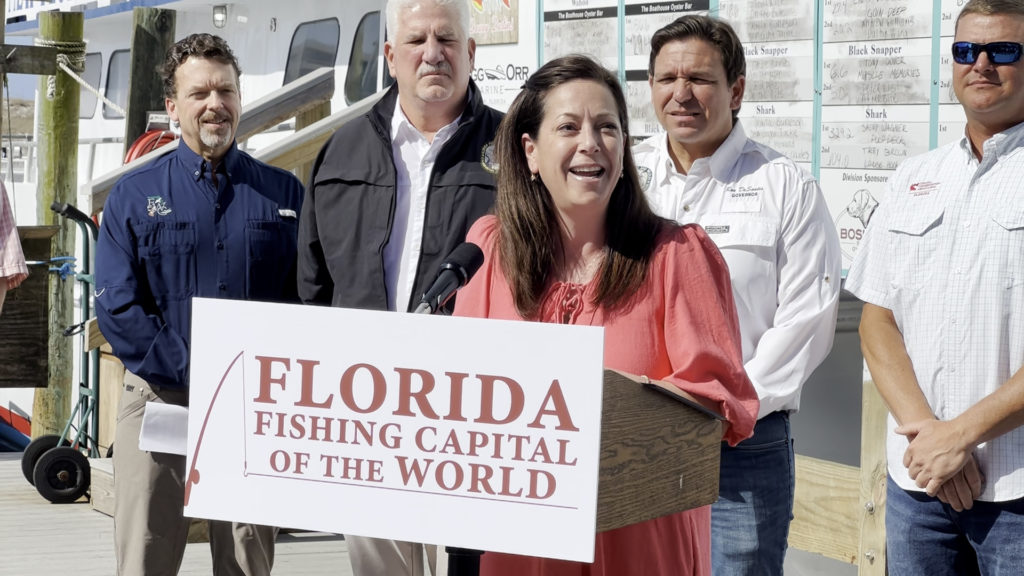 "We love red snapper here in Destin-Fort Walton beach, and they love our waters mostly because we have the most active artificial reef program in the state," said Jennifer Adams, Okaloosa Tourism Director.
In 2019, recreational saltwater fishing contributed more than $74 million to the economy with more than 830 jobs.
To learn more about the recreational red snapper season in Gulf state and federal waters, including season size and bag limits, visit MyFWC.com/Fishing and click on "Saltwater Fishing," "Recreational Regulations" and select "Snappers."