This local high school band coverage is made possible thanks to Realtor Lisa A. Norton! Support those who support our local news coverage!
It's that time during Summer break where high school bands head back to the band room as they begin a week of band camp.
And with less restrictions on how the bands can operate, the excitement of getting back on the field to perform is contagious.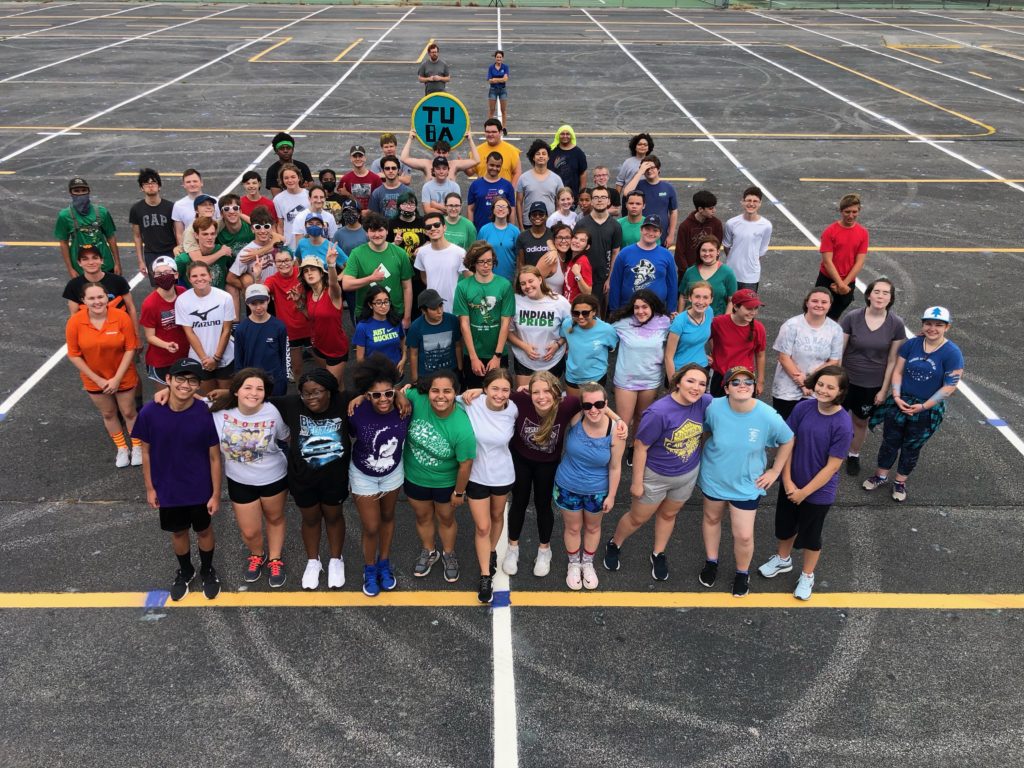 "We started band camp on Monday, July 19th but we started our summer practices in early July," said Brad Parks, Director of Bands at Choctawhatchee High School. "We've got our crew back, everybody's here, and the excitement is definitely more noticeable."
Over at Fort Walton Beach High School, Director Derek Fields echoed the sentiment.
"It's really great to have band camps this year because last year we weren't able to do all of that," said Fields. "We really missed out not just on strength and endurance and muscle building, but camaraderie and team building, so it's been going really good."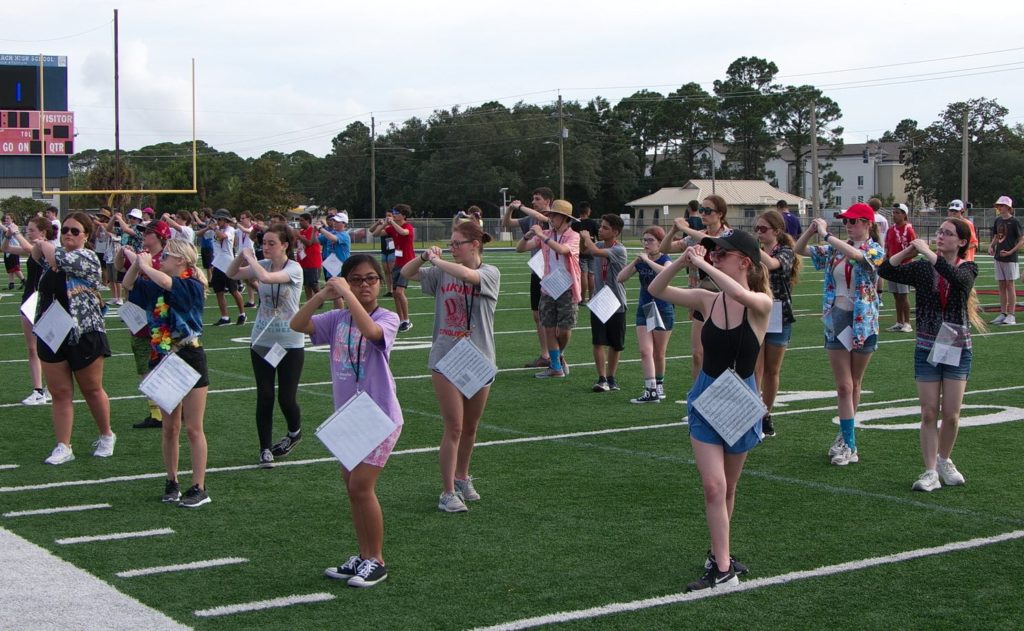 For two groups of the marching bands across the county, band camp is the icing on the cake. The percussion and color guard have already been putting in some serious work for the upcoming season. 
"Last week was drum camp and color guard," said Fields. "Our band has been rehearsing twice a week since June so we have a little bit of a preseason. Now it's time to set the tone for the year."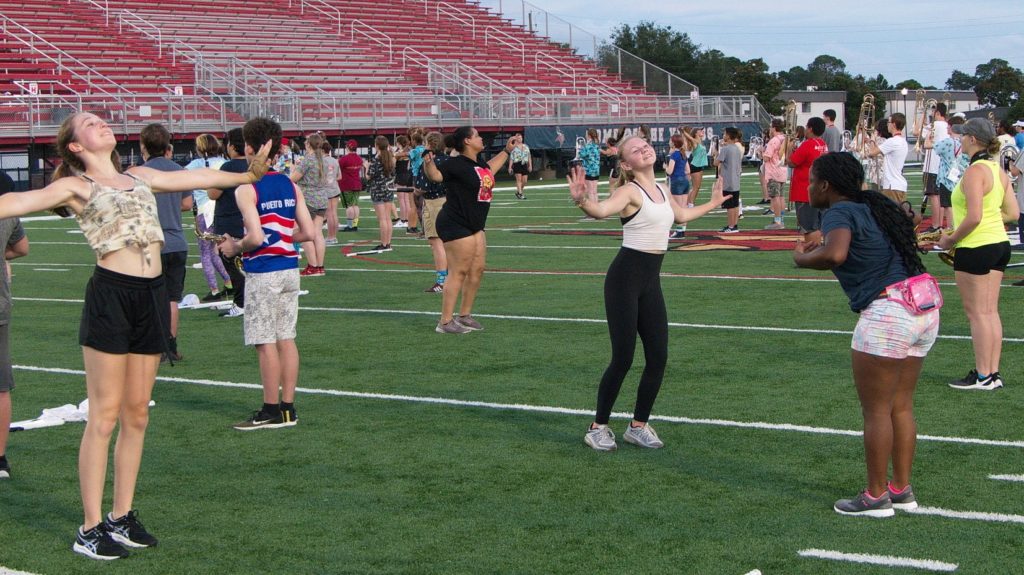 Up in Crestview, the Big Red Machine doesn't officially start their band camp until next week but that hasn't stopped them from working.
"I guess you might call these pre-camps," said Jody Dunn, Director of Bands at Crestview High School. "We've had our percussion and color guard going since sometime in June."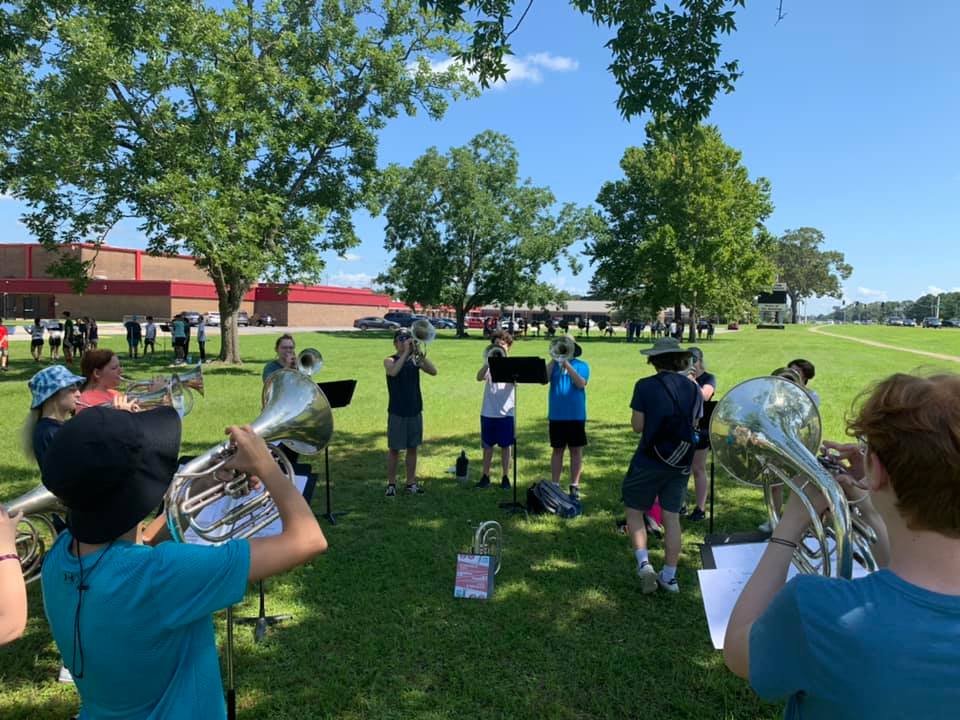 For the Style Marchers, their color guard and percussion will arrive earlier than the rest of the band this week as they work on choreography and fundamentals.
"The color guard will be working on fundamental techniques with their flags, with their weapons, as well as dance fundamentals and different body exercises," said Parks. "Our percussion is working on all of their fundamentals, their rudiments, their show music, and all of their basic needs for percussion. This includes both the pit and our battery."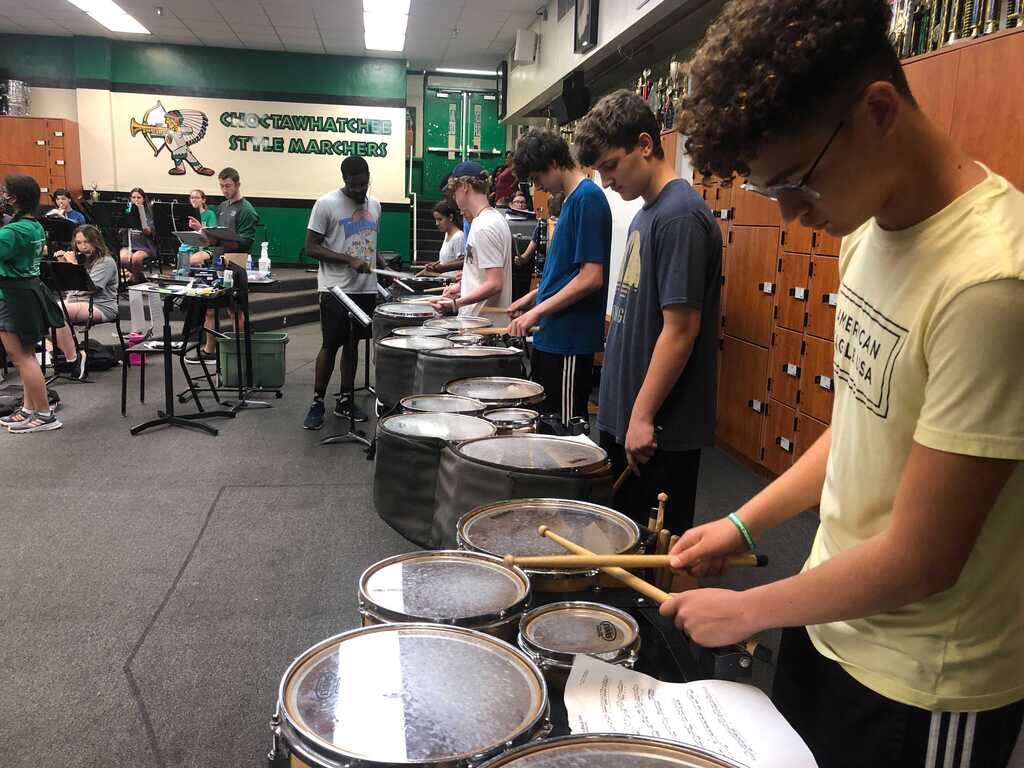 And while this year comes with more freedom, there are a host of challenges that come with basically losing an entire marching season last year.
"I have half of the band who's never done marching band before," explained Dunn. "The freshmen have never done it and that's not unusual. But this year, the sophomores have also never done it. The juniors have only done it once and my seniors have only done it twice. So there's a serious effort to basically start over and build it again in a lot of ways." 
Dunn explained that his team has had to take that into consideration when it comes to this year's drill and music.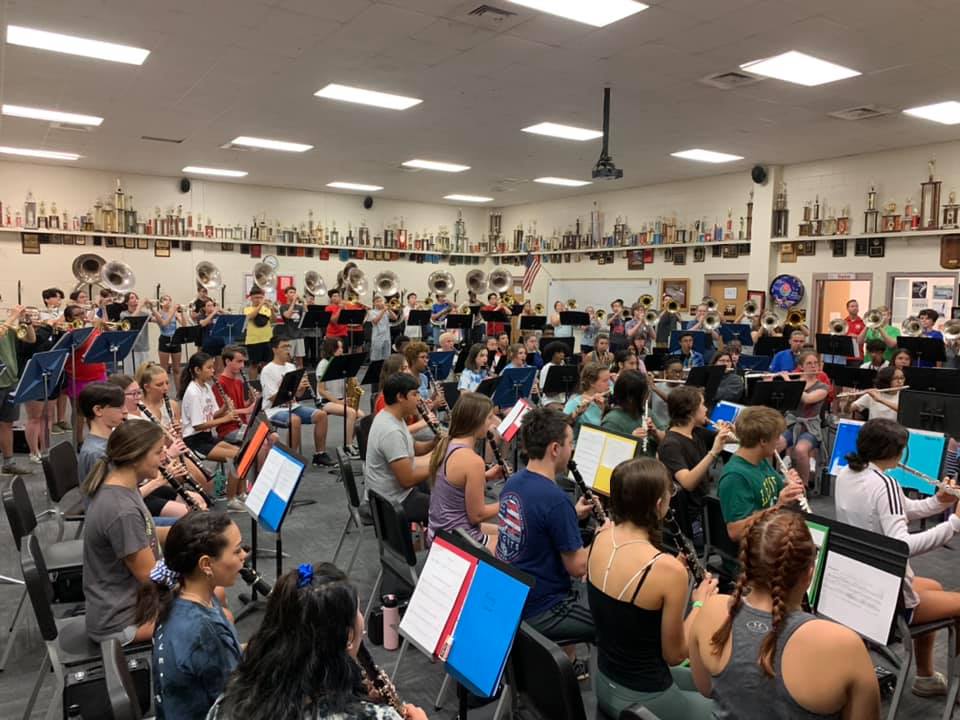 "The first night up in the tower, we were working through drill with the students on the field," said Parks. "Now we have two classes that haven't really marched and we had to teach the kids how to do it again. However, it was still very enjoyable and just kind of a breath of fresh air to be able to go through that process again and just see the kids learning the ropes of everything and being excited."
Over at Fort Walton Beach High School, Director Fields couldn't be prouder of his Leadership team.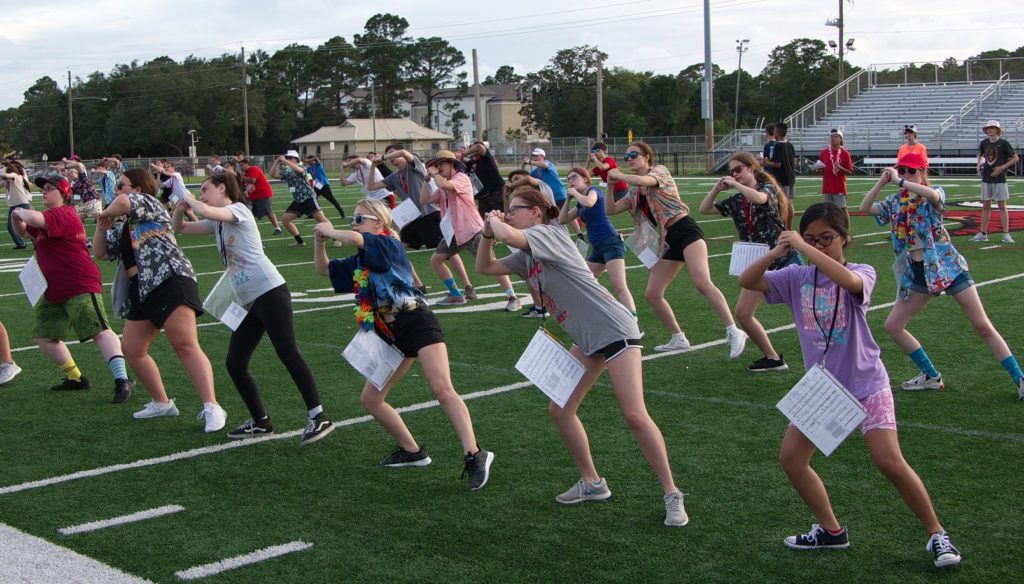 "Our leadership team has been fantastic and they've kept the drive and motivation going," he said. "Now we're actually into our normal process of teaching these kids choreography, teaching them marching basics, and basically building from the beginning."
And building doesn't come overnight.
"We're doing two, 4-hour blocks per day," explained Fields. "So that's eight hours of rehearsal and it adds up to a pretty significant amount of practice. I always remind people that when they see us on a Friday night, this performance doesn't just happen without hard work."
The Viking Band is all business this year as they prepare for competing in the Bands of America Competition, which is the largest circuit for high school marching bands.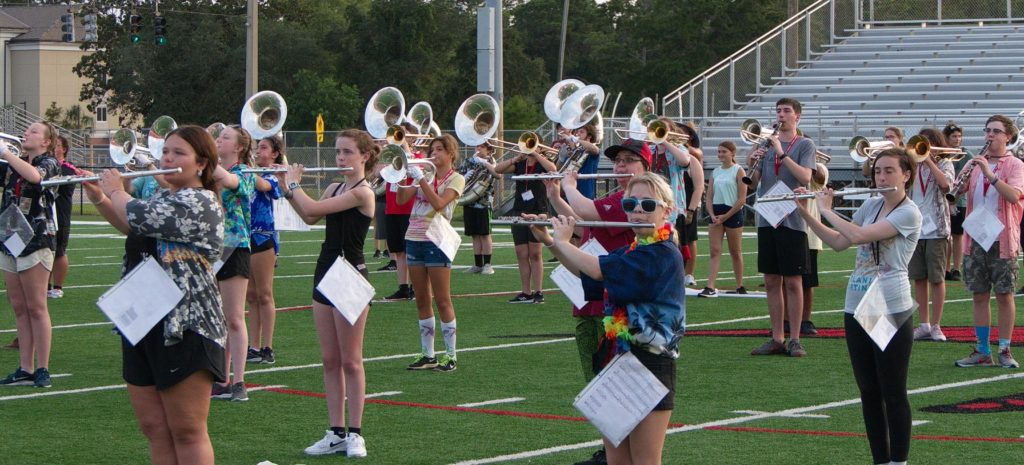 "We're going into it from the very beginning with a very competitive mindset," continued Fields. "I'm a competitive person in general, the kids are competitive and our product here has always been the highest level from 1969 to now. We're not changing the standard, but we're trying to get a little bit more competitive in the national circuit and go for it."
For Dunn and his Big Red Machine, after 30 years…band is still just as fun for him.
"They are fired up and ready to go," said Dunn. "They have done everything we've asked them to do and more, and they are well on track of where we hoped they would be with their music. The students have been fun and we've laughed a lot. Of course, we haven't gotten into the meat of our band camp, but so far they look like they're having a good time."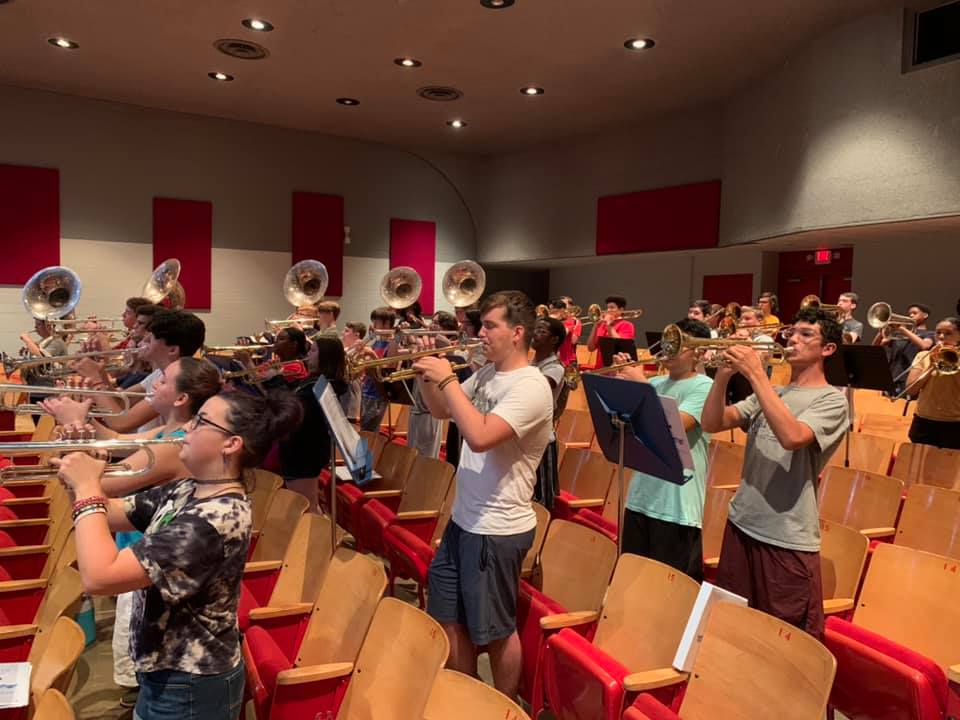 Dunn has seen a lot over the last 30 years, but "perspective and appreciation" stands out the most to him.
"I think if we have the right perspective, this past year has made us appreciative of this opportunity," he said. "I said that a lot during the shutdowns, that I was reminded to be thankful for things that I may have taken for granted. Those things that we just assumed were going to happen, all of a sudden didn't happen. Just like with band, it couldn't happen last year. Now it is and we are very happy just to be here with our kids."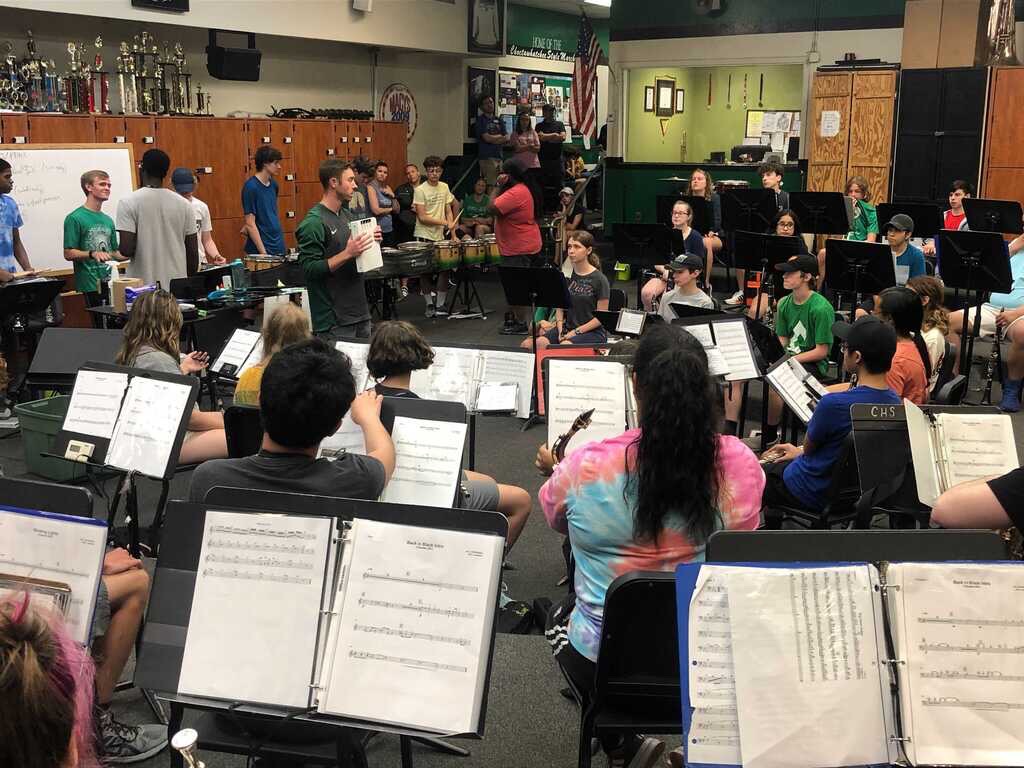 Back at Choctaw this week, the band is learning their half-time show "one page at a time" while also working on music throughout the evenings.
"It's been one of the most welcomed feelings," said Parks. "It feels like we're finally back on track with being able to provide entertainment and provide that outlet for these students, for the community, and just have a place where all these kids can come together again and do this thing called marching band."
This local high school band coverage is made possible thanks to Realtor Lisa A. Norton! Support those who support our local news coverage!