On Friday, September 15th, Hurlburt Field airmen will participate in Military Appreciation Nights at both the Fort Walton Beach High School Vikings and the Navarre High School Raiders games.
The events will honor service members and highlight the partnership between the base and the school districts.
During both games, men and women from the 1st Special Operations Wing will be conducting a two-ship formation flyover featuring Air Force Special Operations Command aircraft, including the MC-130J Commando II and the AC-130J Ghostrider Gunship stationed at Hurlburt Field.
Those in attendance for the events will also have the opportunity to engage with Air Commandos from various career fields including special tactics, combat controllers, explosive ordnance disposal, the mission sustainment team and security forces.
Fans can expect an interactive experience where they can try on military gear, witness demonstrations, ask questions and gain a deeper understanding of the AFSOC mission and Air Force careers.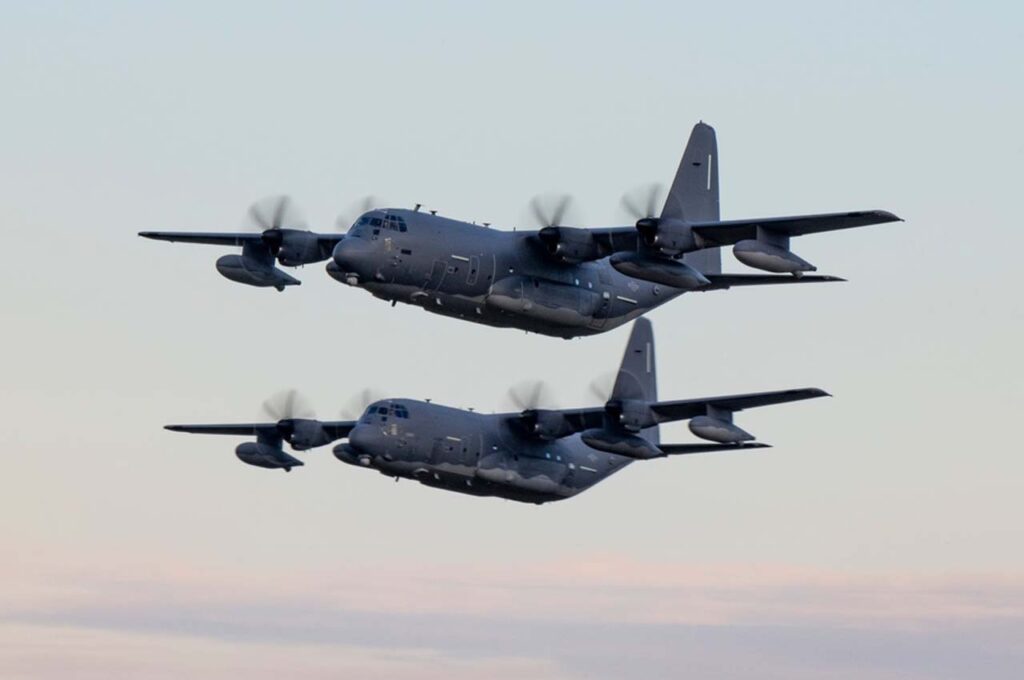 Air Commandos from Hurlburt Field will be in attendance for both the FWBHS Vikings and NHS Raiders games with members of base leadership joining other miliary veterans to conduct the coin toss at each game prior to kick-off.
"The tremendous support from our local community allows the men and women of Hurlburt Field to answer the nation's call Any Time, Any Place," expressed U.S. Air Force Col. Allison Black, 1st SOW Commander. "Events like High School Football Military Appreciation Nights give us an opportunity to mix it up with the students and families and allows us to show what AFSOC is all about."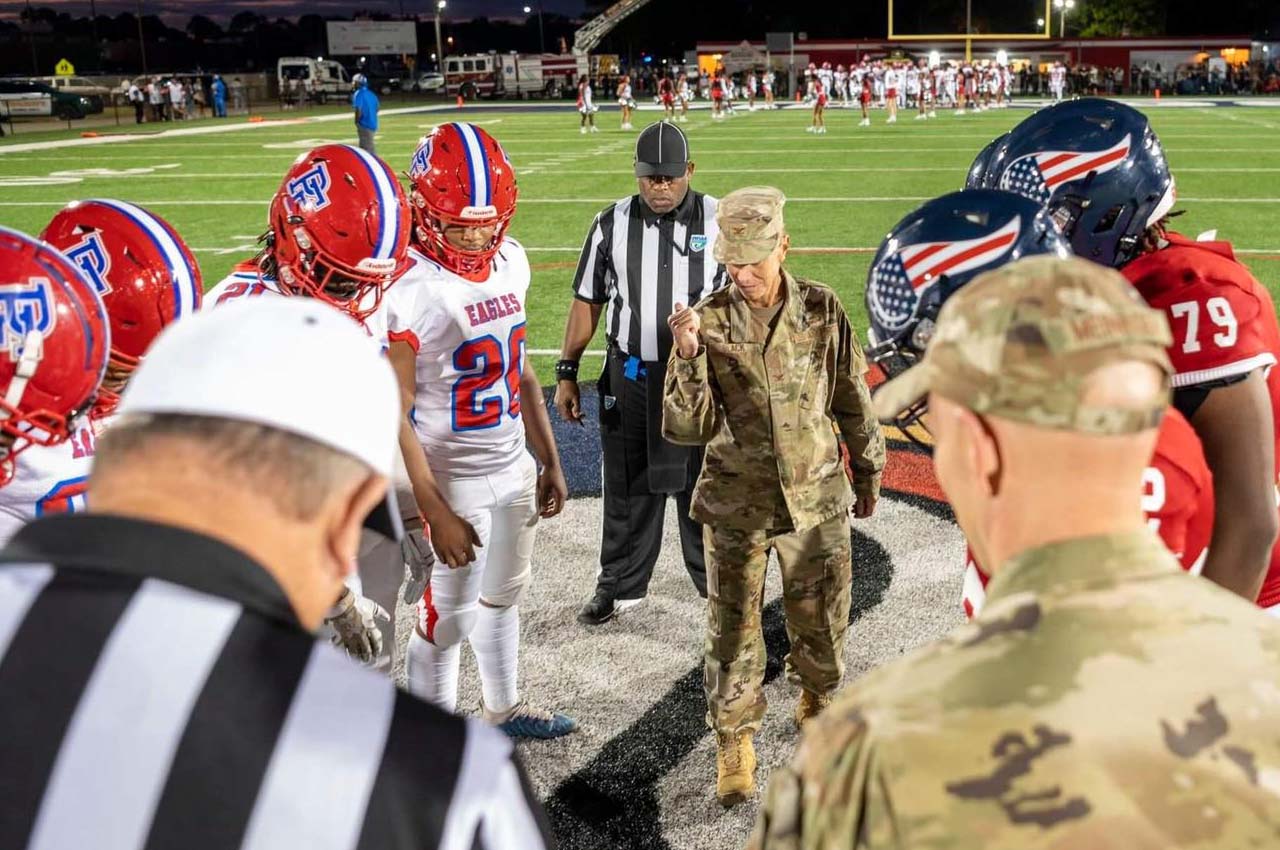 Earlier this summer, both the Raiders and the Vikings were guests of Hurlburt Field, attending various football events and camps hosted on the installation. "These opportunities strengthen our partnerships for the future, and solidify the connection of our Airmen with the local community," added Black.
While Fort Walton Beach High School has held a Military Appreciation football game for the past several years to honor military members within the community, this is the first year Navarre High School has hosted one.
Both events will highlight Hurlburt Field's partnership with Okaloosa County and Santa Rosa County School districts. 
"The Okaloosa County School District proudly supports our military community, and we are grateful for all the opportunities our students, staff, and families have to engage with our Air Commandos," stated Superintendent Marcus Chambers. "Friday night will be an unforgettable experience for all, and we look forward to showing our appreciation to those who serve our great country and protect our freedom."