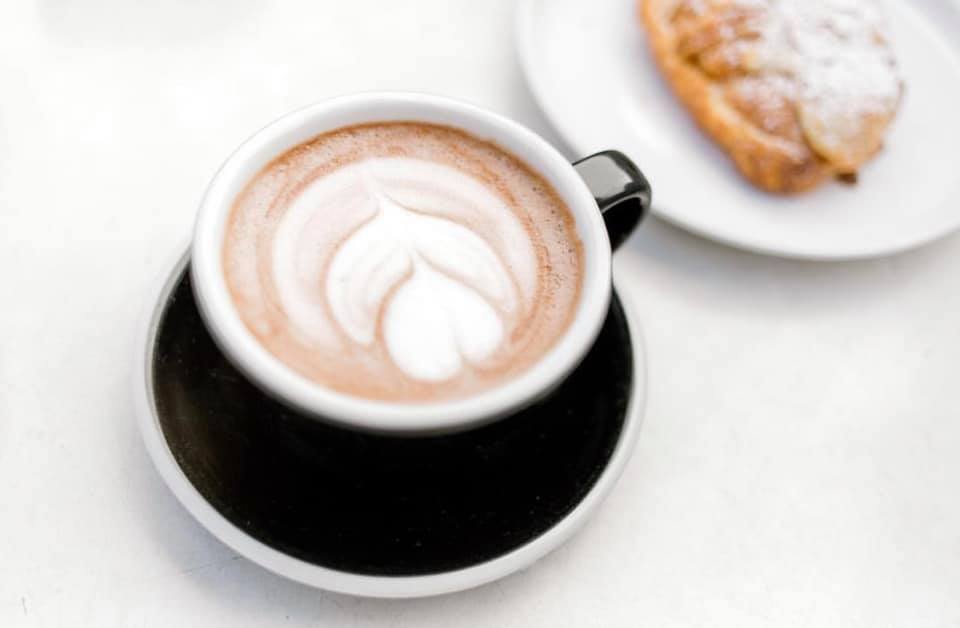 Some days call for survival mode and drive-through coffee, but sitting down at a local coffee shop is way better. Here are some of the most recommended coffee shops from Navarre to Destin… and a few coffee trucks too!
Miramar Beach/Santa Rosa Beach
📍: 26 Logan Ln Unit G, Santa Rosa Beach
⌚: Monday-Saturday 7AM-3PM and Sunday 8AM-3PM
Customers are overjoyed about the coffee and pastries, but love everything from the mimosas to the music choice!
📍: 25 Central Square, Santa Rosa Beach
⌚: Monday-Sunday 6:30 AM-7PM
Amavida is passionate about good quality, organic and fair trade coffee. Not only is their coffee exceptional, they have four locations between Miramar Beach and Panama City Beach, as well as a coffee bike you can book for your next event!
📍: 2078 US-98 #108, Santa Rosa Beach
⌚: Monday, Tuesday and Friday 8AM-9PM and Wednesday, Thursday, Saturday 8AM-5PM
Great coffee, but customers love the vibe and friendly staff. They also host live music and open mic nights 🎵.
📍: 45 Town Center Loop, Santa Rosa Beach
⌚: Monday-Sunday from 6AM-6PM
Reviewers describe Sunrise Coffee Co as "a gem of a coffee shop" and "groovy". While their plain coffee is delicious, if you're into flavored coffee, they feature unique flavors like Butter Beer and Peppermint Patty!
📍: 5311 E County Hwy 30A #5, Santa Rosa Beach
⌚: Monday-Sunday 7AM-11AM
Reviewers rave about their coffee and how it's good and strong. They also serve locally made ice-cream! 😋
Destin
📍: 810 Harbor Blvd
⌚: Monday-Friday 6AM-4PM and Saturday-Sunday 7AM-4PM
Customers love the warmth and welcome of Cappriccio Cafe and say the coffee is just as wonderful! Along with crepes salads and sandwiches, they also offer a wonderful selection of coffee, including a Nutella Doppio (2 shots of espresso with Nutella! 😱)
📍: 202 Harbor Blvd.
⌚: Thursday through Sunday from 7:00 am – 11:00 am
Jumpin' Goat is located on Destin boardwalk behind Dewey Destin's Harborside. Customers describe Jumpin' Goat as a "rare local find" and love the simple menu and exceptional quality.
Fort Walton Beach
📍: 661 Beal Pkwy NW
⌚: Monday through Friday from 6AM-5PM and Saturday from 7AM-5PM
Coffee is what Main Brew is most known and loved for, but they also serve delicious food for breakfast and lunch including crepes, house made pastries and even breakfast tacos!
📍: 150 Miracle Strip Pkwy SE
⌚: 6:30 AM-6PM on Monday, Tuesday, Wednesday and Friday, 8AM-6PM on Wednesday and Saturday, 9:30 AM-4PM on Sunday.
Maas is a small charming coffee shop in Downtown Fort Walton Beach where you can not only find an amazing cup of coffee, but coffee beans that have been roasted in house! One of the most recommended drinks is the Redneck Latte
Coffee Avenue
📍: 211 Florida Pl SE
⌚: Monday, Tuesday, Thursday, Friday from 7AM-4PM and Saturday-Sunday from 9AM-4PM
This cute coffee truck was opened by the same owners of Sunset Bowls! So, you can get an acai bowl and a coffee in one stop. The coffee is fantastic and they even have cuban coffee!
Mary Esther/Navarre
Deb's Coffee Drive-Thru
📍: 9050 Navarre Pkwy
⌚: Monday-Saturday 5:30AM-5PM and Sunday 6AM-3PM
This drive thru mom and pop shop for coffee is charming Navarre locals! Customers love the good customer service as much as they love the fantastic coffee.
J.J. Chagos
📍: 8476 Navarre Pkwy
⌚: Monday-Friday 6AM-1PM and Saturday and Sunday 8AM-1PM
Customers describe JJ Chagos as an "old school, quaint coffee and breakfast cafe". It is literally in a small older house, but you won't be disappointed by the food or coffee!
Caffeinated – A Coffee Bar
📍: 2090 Falcon Hurst, Navarre
⌚: Monday-Friday 6AM-5PM, Saturday 9AM-6PM
This cozy coffeehouse in Navarre is a place to check out! From their baked goods to coffees and teas, the customers love Caffineinated.
---
There you go! Those are some of the most recommended coffee shops in the area, however, there are some I haven't even tried yet!
Coffee, atmosphere, and customer service all go hand in hand when it comes to a good coffee shop. These shops check all those boxes, according to their customers.
Where's your favorite place to sip on a cup of joe?
Bonus: if you find yourself in Pensacola, check out the Drowsy Poet. Their coffee shops have an amazing vibe and great coffee named after poets!
Featured image of coffee at Black Bear Bread Co contributed by local photographer, Nicole Bielenin.