Excitement is in the air as the Fort Walton Beach Vikings football team starts a new era under Head Coach Bobby Clayton. Clayton took over the program after being hired this past January following the departure of former head coach Chip Petree.
Clayton brings a reputation for turning programs around. He previously coached at Gulf Breeze High School where he led a remarkable turnaround. Now, Fort Walton Beach High School hopes he can work his magic once again.
This summer, Coach Clayton's focus has been on building team unity and establishing a family atmosphere. As Clayton explained, "We have a bunch of great individual players, but if we're all individually great, we're not going to be good and work together as a team."
Team bonding activities like a recent three-day Youth Athletic Camp in collaboration with the U.S. Air Force's Air Commandos at Hurlburt Field helped get them there. The camp was organized in partnership with Hurlburt Field's school liaison, Ms. Lacey Allen, and the Okaloosa County School District.
The primary goal was to invest into the next generation and enhance their teamwork skills while educating them about the Air Force Special Operations Command mission.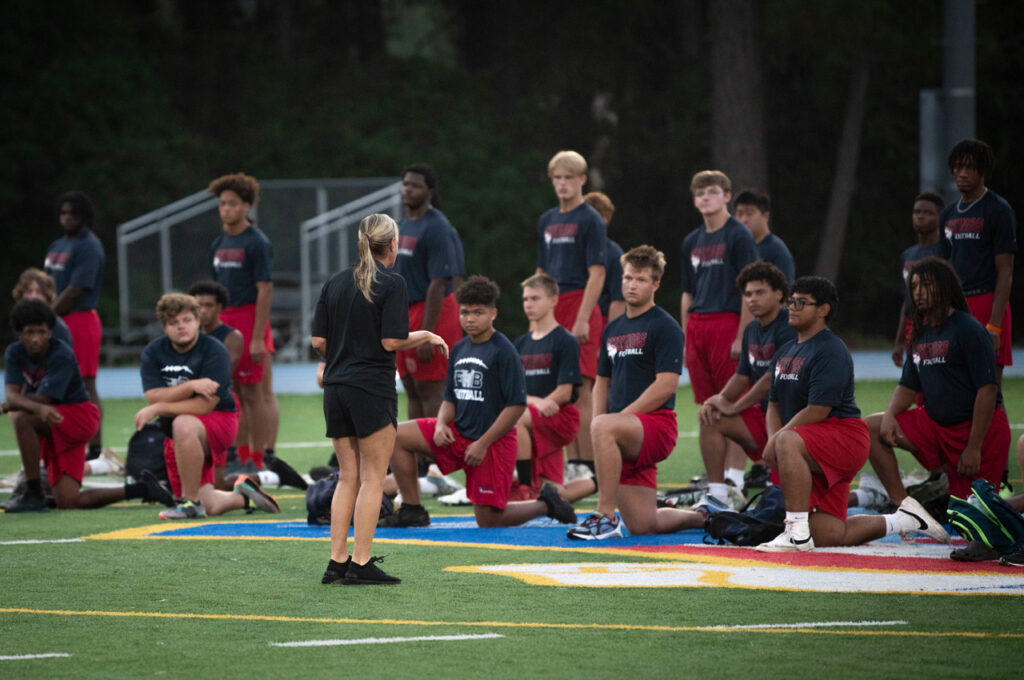 Clayton opted not to participate in 7-on-7 competitions, believing that time was better spent on developing team chemistry and improving fundamentals.
So far, the players have embraced Clayton's disciplined approach. "I think these guys are hungry," Clayton said. "They want to work hard, they want the discipline and they've bought into my approach."
With new beginnings comes a new(er) Friday night. For Clayton, he says he's excited for Friday night lights and the electric atmosphere often found across Okaloosa County high school stadiums. Having previously coached against schools like Niceville, Choctaw and even FWBHS, he knows firsthand the passion of locals.
"I know what Friday nights are like here in this county," he said. "I'm very excited to stand back and get to watch our guys play, watch them compete, and see if everything that we've taught them unfolds on Friday nights, which I'm pretty certain it will."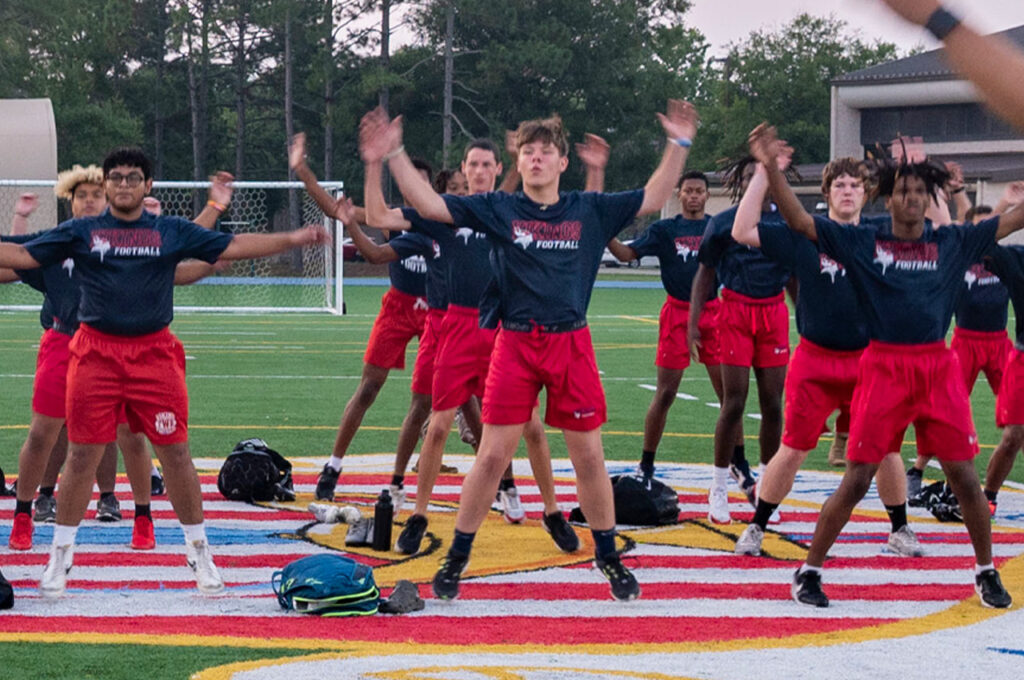 Several players have stood out so far, including quarterback transfer Harrison Orr from Niceville and receiver J'Drian Edwards. Running back Eddie Love Jr.'s elite speed, along with backs Trevonn Gray and Zavier Hamilton, give the Vikings a loaded backfield.
Clayton is preaching "new beginnings" to the team and community. He's brought in an entirely new staff and plans for a fresh start for Vikings football.
"There's new people here. There's new beginnings. There's new football being played at Fort Walton Beach High School," Clayton explained. "We just want the community to watch us play, encourage these young men when they see them out in public and just help build that camaraderie between the Fort Walton Beach community and Fort Walton Beach High School."
The Vikings' first game of the season is an away game on August 18 against Walton in DeFuniak Springs.