TOGETHER WITH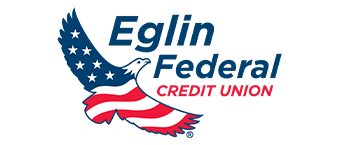 Good morning!
Destin is having a city council election on November 8, 2022. There are 3 spots on the council up for election, but as it currently stands, there is only 1 candidate in the race. (A man by the name of Torey Geile.)
Qualifying ends this Friday, June 17, 2022 at noon.
Candidates can qualify at either Supervisor of Elections office location.
I would not be surprised if we had some last minute entries. The same thing happened for the City of Fort Walton Beach in December of 2020 when multiple candidates filed on the final day.
If you're interested in possibly running for city council, click here for more info.
Let's get to the news this morning…
FISHING
Recreational red snapper season starts June 17 in Gulf state and federal waters off Florida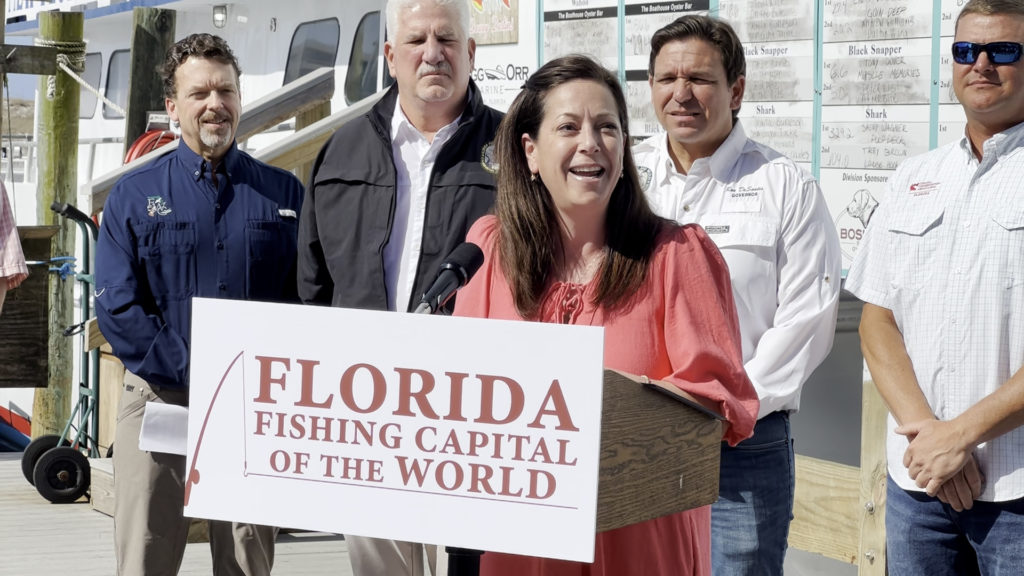 The recreational red snapper season will start June 17 in Gulf state and federal waters off Florida and remain open through July 31, with 12 days in the fall. 
Back in April, Governor Ron DeSantis announced this year's 57-day Gulf red snapper season, which is the longest combined season that has ever been available for anglers since state management began.
For-hire operations that do not have a federal reef fish permit may also participate in the season but are limited to fishing for red snapper in Gulf state waters only, according to FWC.
FWC says that if you plan to fish for red snapper in any state or federal waters off Florida from a private recreational vessel, even if you are exempt from fishing license requirements, you must sign up as a State Reef Fish Angler (annual renewal required).
"We love red snapper here in Destin-Fort Walton beach, and they love our waters mostly because we have the most active artificial reef program in the state," said Jennifer Adams, Okaloosa Tourism Director.
With more than 300 for-hire fishing operations, there are more than 2 million fishing trips that are taken annually in Destin-Fort Walton Beach.
In 2019, recreational saltwater fishing contributed more than $74 million to the economy with more than 830 jobs.
"The impact of fishing extends far beyond our docks," added Adams. "This past year, visitors spent more than $736 million in our community, above and beyond the $33 million that we collected in tourist development taxes. That money goes directly back to our local economy of restaurant owners, charter captains, paddleboard operators, and other tourism related industries."
The Gulf federal season for for-hire operations with federal reef fish permits began June 1 and will close at 12:01am on August 19.
SPONSORED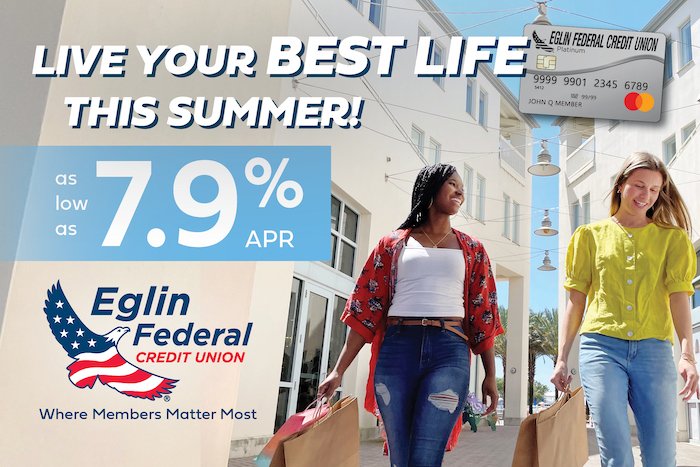 Live your best life this summer with an EFCU Mastercard®!
Get your card today by applying at any of Eglin Federal Credit Union's 9 branches. Stop by, apply, get your card and get shopping!.
*During normal business hours. Subject to membership and credit approval.
HEALTH+SAFETY
Tobacco Free Florida tackles marketing at the Point-of-Sale in Okaloosa County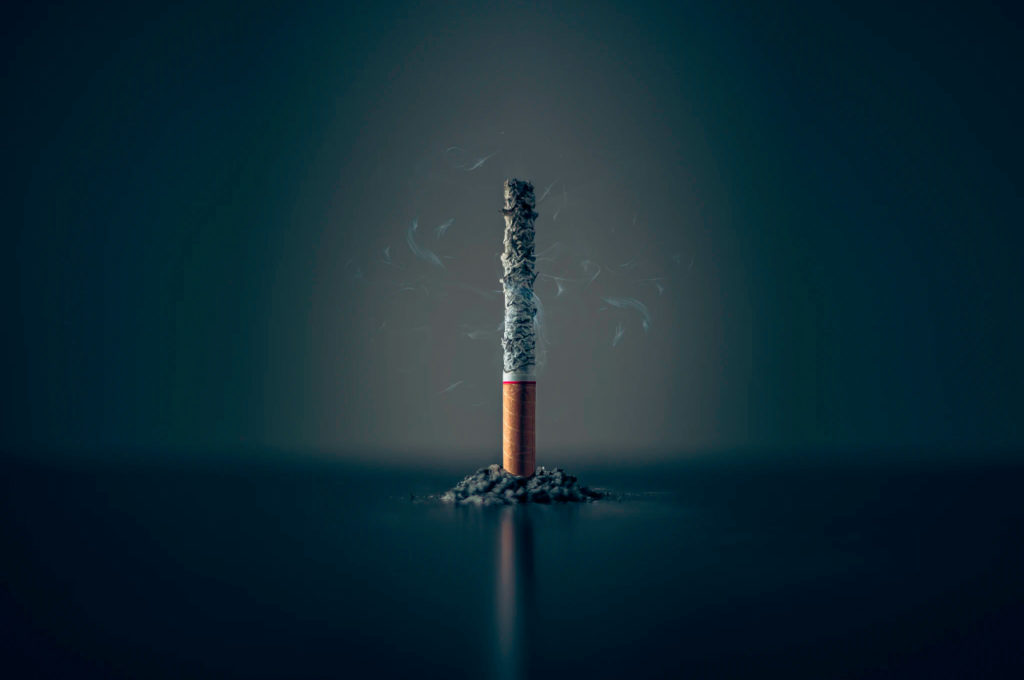 Bans on traditional forms of advertising for tobacco and nicotine products have grown. In response, tobacco companies have increased brand exposure and price promotion at the point-of-sale (POS), according to the Department of Health.
The Department of Health says that increased exposure to marketing at the POS is a major public health concern because it:
Familiarizes tobacco and nicotine products.
Promotes acceptability of product usage.
Reduces the negative health effects associated with product usage.
Increases unplanned product purchases.
Discourages quitting among current smokers.
Encourages smoking and vaping in young adults.
Strengthens likelihood of smoking after exposure.
According to the DOH, "tobacco companies are aware of the negative and influential behaviors associated with exposure to their advertisements at the POS." They state that tobacco companies spending over 85% of their annual advertising budget on POS marketing clearly indicates this.
The Florida Department of Health in Okaloosa County says that reliable research methods for measuring exposure to POS advertisements are therefore needed to:
Determine their impact
Justify policy change
Improve tobacco prevention and cessation efforts
Tobacco Free Florida Providers and Tobacco Free Partnership Members in Okaloosa County are working to create a heathier environment at the POS by:
Conducting local surveillance
Energizing local task forces
Educating community constituents
"To improve the health of Okaloosa County residents we must better understand the effects of point-of-sale advertising," said Elizabeth Smith, Health Officer of the Florida Department of Health in Okaloosa County. "From there we can work on how to reduce these promotional exposures, especially among young adults."
Tobacco Free Florida Provider, Logan Goodson, and Okaloosa County Tobacco Free Partnership Member, Megan Cassell Pina, completed over 90 tobacco retail store reviews between the months of March and April in 2022.
Data obtained from these tobacco retail store reviews will aid in informing local tobacco prevention and cessation efforts in Okaloosa County.
GET A JOB
City of Fort Walton Beach Career Fair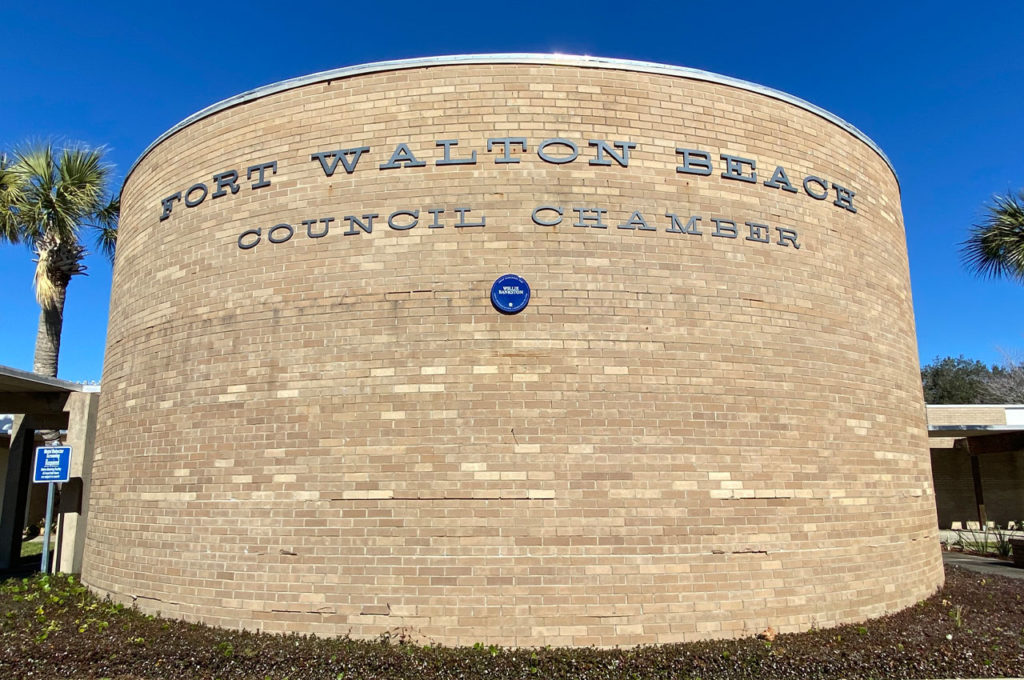 Mark your calendars!
The City of Fort Walton Beach, in partnership with Career Source Okaloosa-Walton, will host a Career Fair on Saturday, June 25th from 10am-2pm, at 7 Hollywood Blvd NW, Fort Walton Beach, FL.
Career opportunities are available across city departments and the positions range greatly. You could join:
Fire
Financial Services
Growth Management
Police
Public Works and Utility Services
Recreation and Cultural Services
Any individual interested in joining the City is encouraged to bring their resume as the city is ready to interview on the spot.
"We offer competitive salaries, excellent benefits, great insurance, tuition reimbursement, flexible schedules, matching 401(A), and much more," said the city in a press release.
For current vacancies, please visit fwb.org/jobs.
COASTAL RESOURCES
Two 190-foot vessels to be deployed as artificial reefs off Destin-Fort Walton Beach coast
This coverage is made possible thanks to Caliber Car Wash in Fort Walton Beach! Caliber features top-of-the-line equipment and tons of free detailing tools for use after your wash, including free vacuums, air fresheners, mat cleaners, detailing air, cleaners, and towels.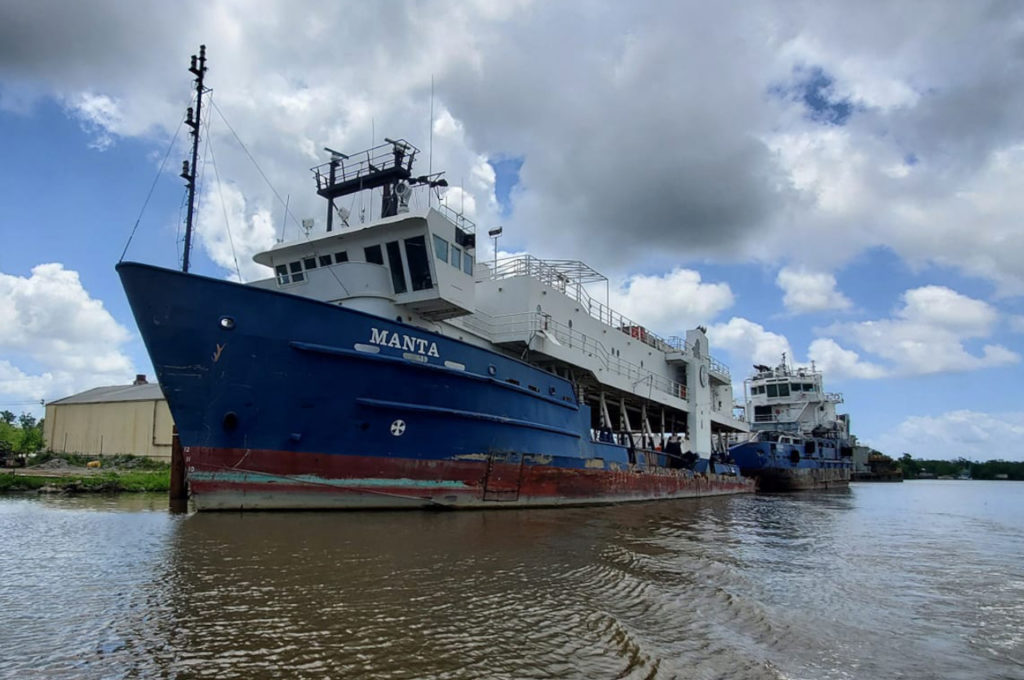 On March 1, 2022, the Okaloosa Board of County Commissioners approved a 5-year plan to make Destin-Fort Walton Beach the dive capital of Florida, and allocated $2 million toward a pair of large research vessels as part of the first phase.
These vessels are named the DOLPHIN and MANTA.
Each is approximately 190ft.
According to Okaloosa Coastal Resource Manager Alex Fogg, the complexity of these vessel structures not only provides an ideal location for scuba diving and fishing activities, but also essential habitat for commercially and recreationally important species that our destination depends on.
"Making targeted vessel investments to increase the density of unique, marketable artificial reefs and experiences aligns with our destination stewardship approach by expanding fish habitat and expanding our list of visitor adventures by creating interesting water destinations for diving and fishing," said Fogg.
The MANTA and DOLPHIN are both surplus research vessels that were used for a lot of oil and gas exploration in the Gulf of Mexico.
The original offer for the MANTA and DOLPHIN was $1 million each, without cleaning. The county negotiated a 25% reduction to $757,500 per vessel, including the 5% broker fee and cleaning.
Last Tuesday, the commissioners approved a contract with Tri Native Contractors for the acquisition, cleanup and preparation of the MANTA and DOLPHIN vessels for $1,515,000.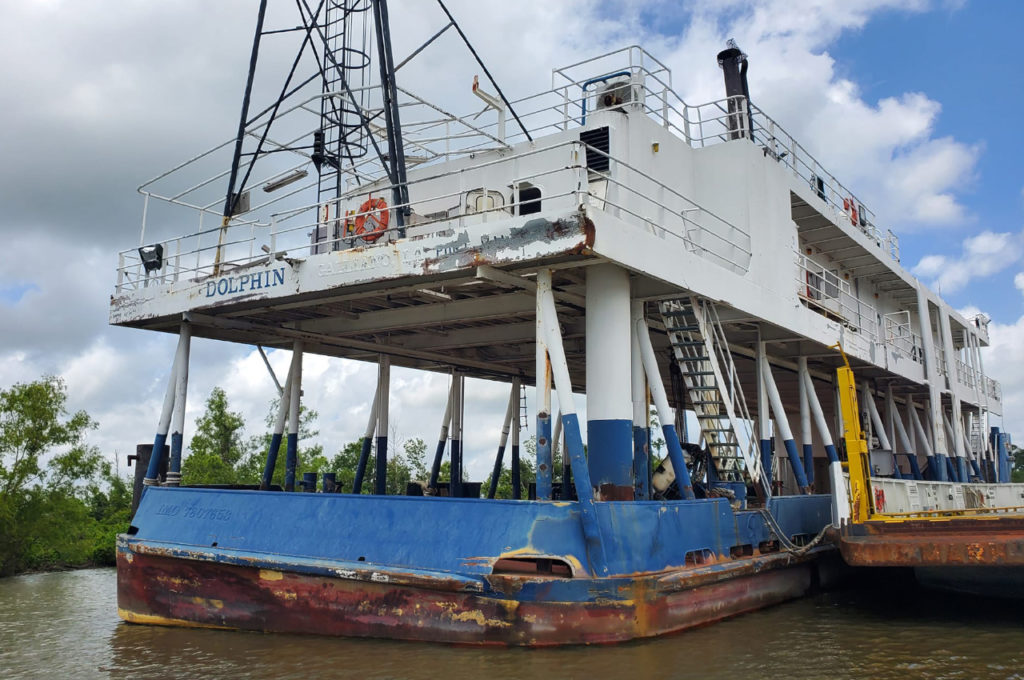 Additionally, they approved a contract in the amount of $170,000 with Walter Marine to oversee flood plan prep and perform transport and deployment of the MANTA and DOLPHIN as artificial reefs.
Walter Marine has extensive experience deploying 200+ ft vessels, and has previously performed reef work for the county.
According to Fogg, these will be the two largest vessels that Okaloosa County has sunk besides the Thomas Hayward Liberty Ship (400ft), which was deployed as an artificial reef in April of 1977.
"We look forward to getting this project underway and getting these two vessels sunk," added Fogg.
Tentatively, the plan is to deploy these vessels before the end of the fiscal year (Oct 1). Exact locations are not yet set.
COMING SOON
Okaloosa County approved for $7.9 Million in state funding, including Bridge-to-Bridge Multi-Use Path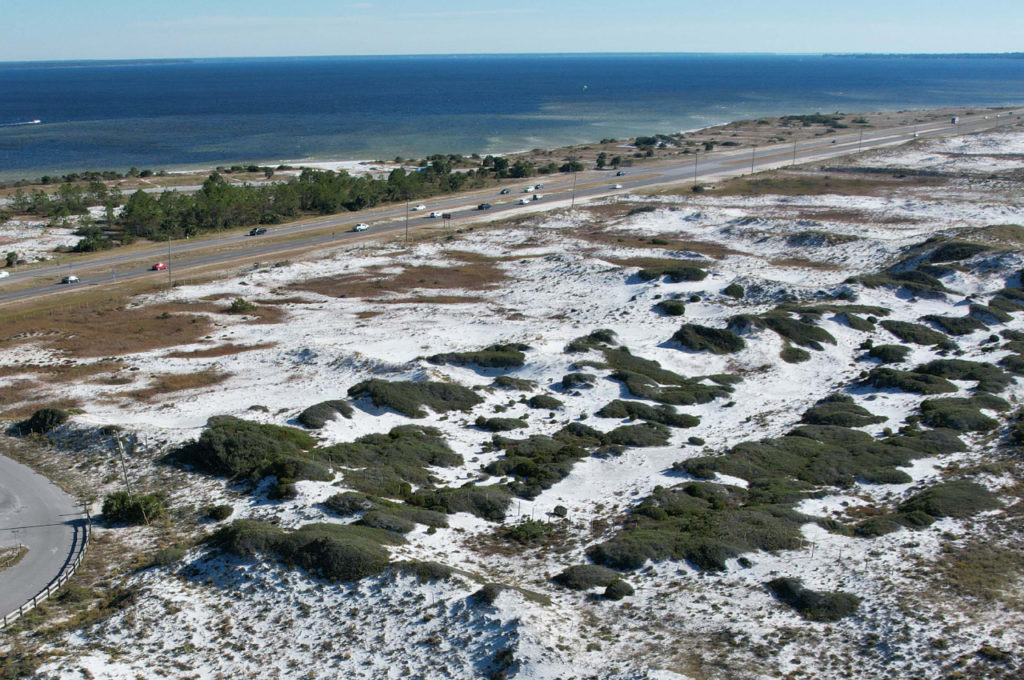 On Thursday, June 2, 2022, Governor Ron DeSantis signed the roughly $112 billion State Fiscal Year 2022-2023 Budget, confirming the funding for projects totaling nearly $8 Million to benefit Okaloosa County.
Approved projects include:
$750,000 for Overbrook Area Stormwater Improvements
$300,000 for Cinco Bayou Glenwood Park Water Quality Improvement
$2 million for US 98 Bridge-to-Bridge Multi-Use Path from West Okaloosa Island to Destin
$3 million for County Road 2 Road Safety and Upgrades to Big Horse Creek and Yellow River Bridges
$1.5 million for Niceville College Boulevard Multi-Use Pathway
$350,000 for the continued support of the Pretrial Mental Health Diversion Program.
"We are fortunate to have the support that our community has and continues to receive from the State of Florida," said Okaloosa Board of County Commissioners Chairman Mel Ponder. "The County is thankful for the hard work and advocacy of our Legislative Delegates including Senators Doug Broxson and George Gainer and Representatives Patt Maney and Jayer Williamson."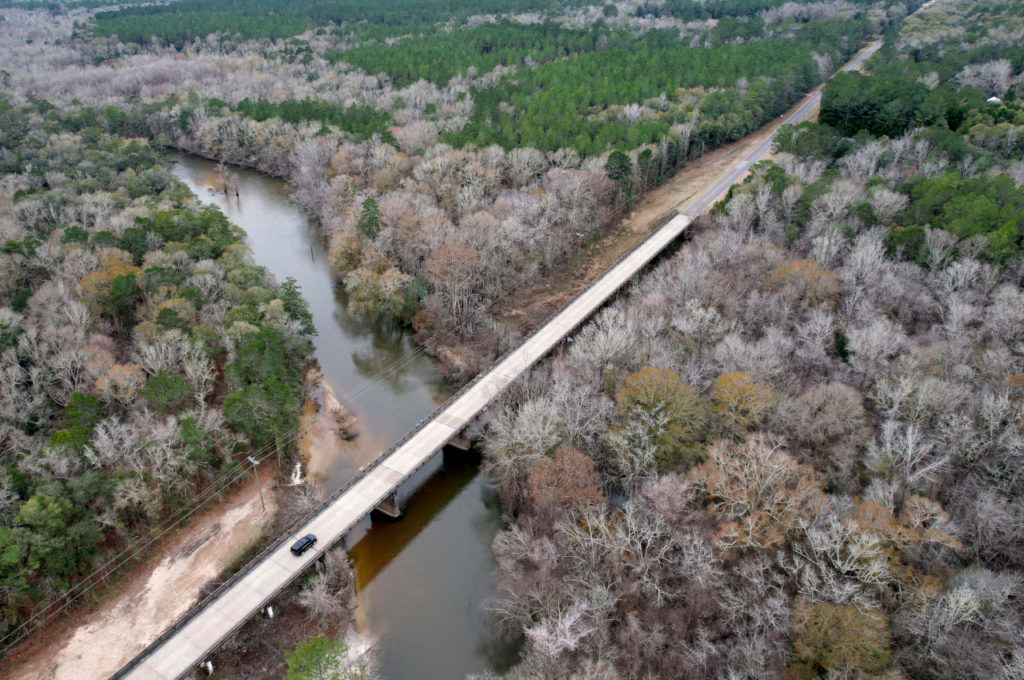 Two County projects were vetoed including $1.5 million for a Florosa Water Storage Tank and funding for US 90 at Jericho Road Improvements within the Shoal River Ranch Gigasite for $1 million.
An alternate funding source for the Florosa tank will be presented to the Board of County Commissioners in July, as part of the upcoming 5-year Capital Improvement Plan.
Though the US 90 and Jericho Road Improvements were not approved as part of the State's annual budget process, Governor DeSantis awarded $3.2 million to Okaloosa County through the Florida Job Growth Grant Fund to expand infrastructure, including roads, at the Shoal River Ranch Gigasite.
The Governor vetoed a record $3.1 billion out of the state budget, approved by the Legislature in March.
OK, that's all I have for you this morning! I hope you have a great Wednesday! 
🚨🚨It will be hot & humid again today! Heat indices between 105-111 degrees are expected over the western Florida Panhandle.
A Heat Advisory is in effect from 11am-7pm today in our area.
p.s. What did you think of this morning's newsletter? Hit the reply button and let me know!
Published with ♥ by Get The Coast.
Did someone forward you this email? Subscribe here.
124 Eglin Parkway SE Fort Walton Beach, FL 32548