On Wednesday, May 18th, 2022, in Crestview, Governor Ron DeSantis announced that the State of Florida, through the Governor's Job Growth Grant fund, would be providing $3.2 million to Okaloosa County for infrastructure improvements to the Shoal River Ranch Giga-site in Crestview.
These funds will support the installation of road, rail, water, sewer, and broadband infrastructure for businesses at the 10,500 acre ranch off Highway 90.
"This build-out of this industrial site will create unprecedented opportunities in Okaloosa county consisting of as much as 11,000 new jobs," said DeSantis. "But we believe that this will include 4,000 new jobs in manufacturing with an economic impact of almost $50 million by next decade."
Right now there are 2,900 manufacturing jobs in all of Okaloosa county.
"I know the county is working with a lot of companies and I know there's a number of them that are on the verge of making announcements and signing on the dotted line to come here," he added. "This commitment to the services at the industrial park is going to be huge because this is going to give them the confidence that they have all the infrastructure they need to be able to be successful."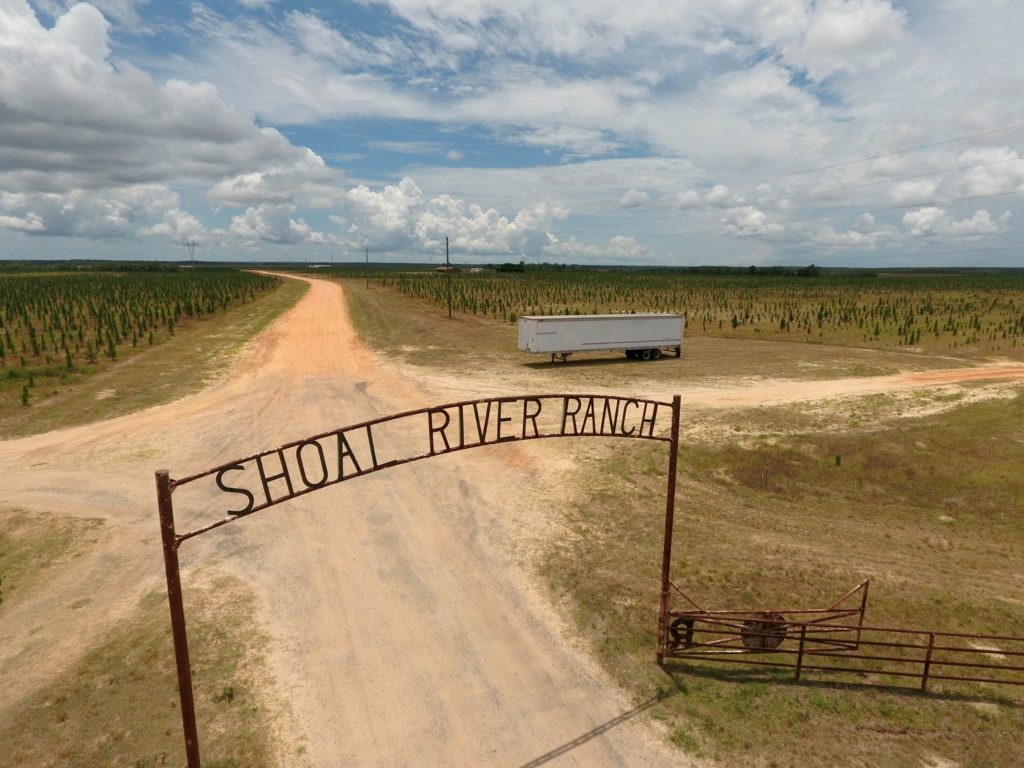 DeSantis added that when you have an industrial capacity, there is a lot of capital invested, capital that many businesses won't want to walk away from.
"You're there as part of the community and that not only means jobs that can fill now, but it also means as more students graduate, as more people need employment, that this becomes something that people in the community can rely on," he added. "I think it's a sturdier way to have a foundation of an economy and I'm really excited that we're going to do it."
DeSantis told the crowd that he knows they will get great cooperation from the Okaloosa County School District and Northwest Florida State College when it comes to technical education.
"If there are certain things that are needed, we will make sure we all work together to develop those programs so that our students in Northwest Florida have opportunities to move immediately into gainful employment," he said.
Why Shoal River Ranch is important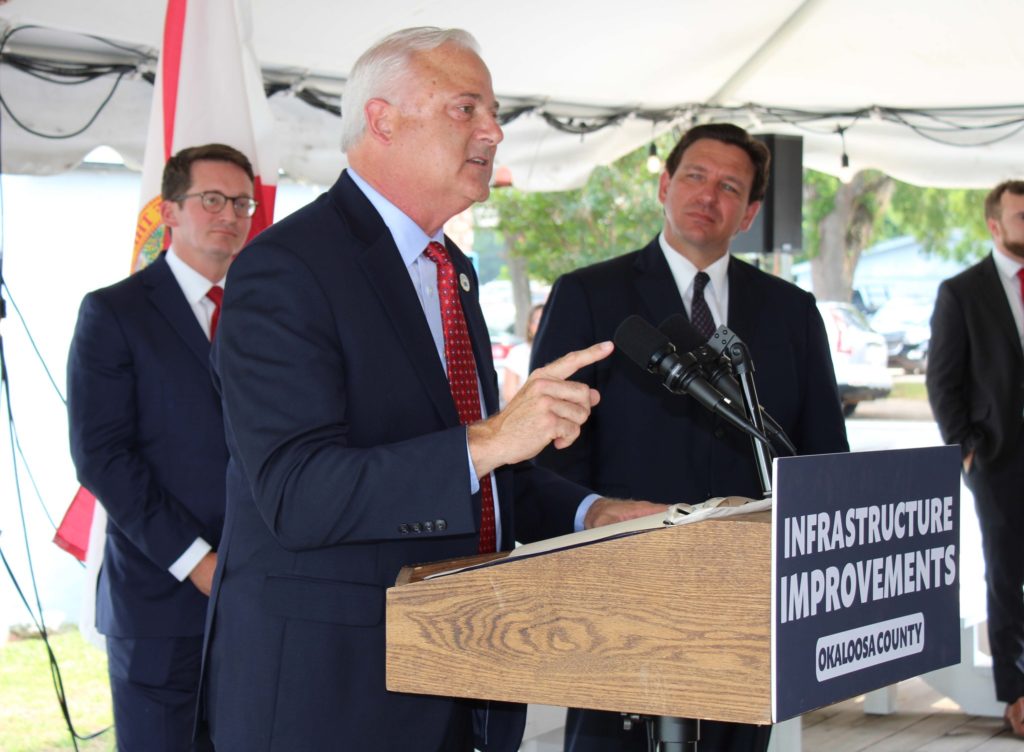 Shoal River Ranch Giga Site is located 7 miles east of Crestview with access to Interstate 10, Highway 90, and the Florida Gulf & Atlantic Railroad which allows companies to have easy access to transportation routes.
The 10,500 acre site is projected to make an economic impact of over $47.6 million after infrastructure improvements are made.
It is a critical infrastructure project that is slated to be a difference maker in Okaloosa County, especially in the north end of the county.
"There's nothing else this size with this much access to a major interstate in the state of Florida," said Chairman Mel Ponder. "The site is total modal, meaning it has access to multiple modes of transportation, including interstate connectivity, railway, and airports."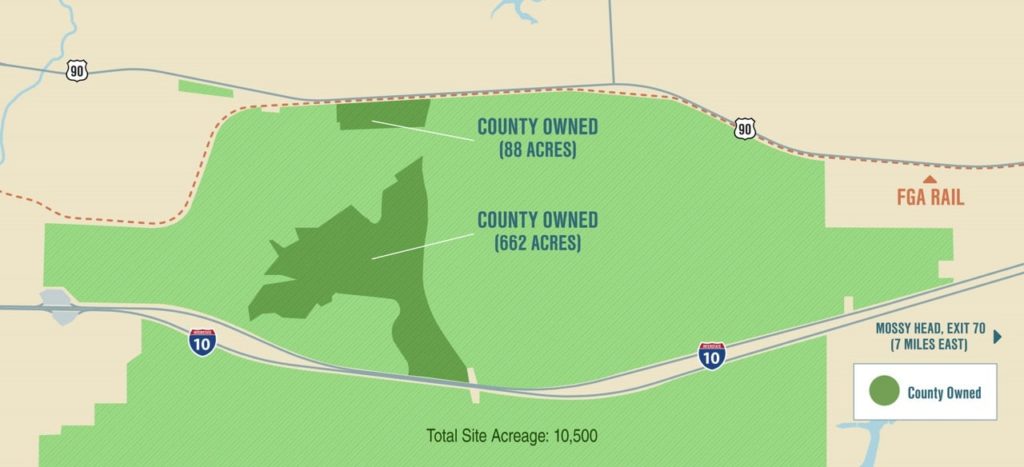 Ponder added that the "future tenants" will be trained and led by the local education system in Okaloosa County, including those transitioning out of the military.
"They're technically trained," he said. "They're ready for these job opportunities that the Governor just talked about today for this location."
According to Ponder, Nathan Sparks, Director of the Okaloosa Economic Development Council, has already hosted site visits with 9 companies who have expressed interest in the Shoal River project.
The Job Growth Grant Fund of $3.2 million will be coupled with $1.7 million in matching funds, bringing the total to nearly $5 million that will be spent on this development.
Additionally, the grant award also allow the county to begin working with the Florida Gulf & Atlantic Railroad railway and for FDOT to undertake improvements to Highway 90. According to Ponder, this includes improvements to site's entrance, the railroad crossing, paving roadways, installing fiber, water and sewer, and utility infrastructure.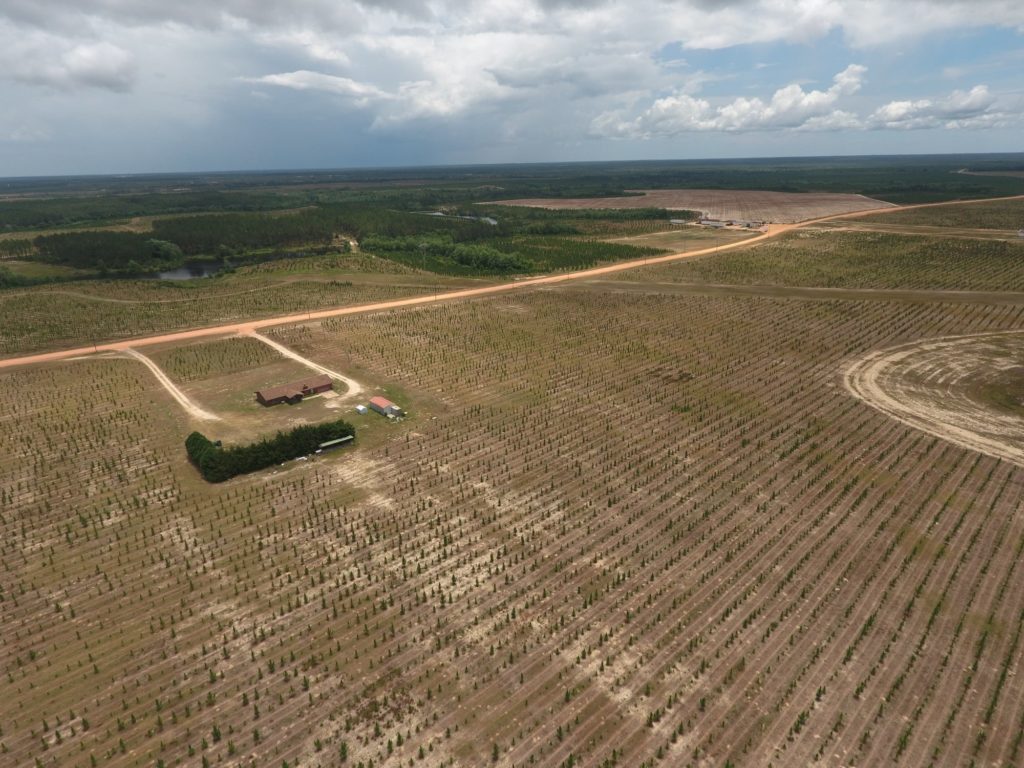 What it means for Crestview
"This is such a big opportunity in the north end of the county," said Jason Autrey, Okaloosa Public Works Director. "This is the largest swath of land on an interstate and it is just ripe for utilizing development. It is a game changer on how we can employ people and get people to work in Okaloosa County."
Autrey says that as far as construction is concerned, they have already started.
"They've gotten the survey and geotechnical work done," he added. "We're hoping to have this thing permitted and ready to be built within six to nine months. So it is happening now."
"A project that large is going to have such a great economic impact on our city, and we're constantly expanding here anyway," said Crestview Mayor JB Whitten. "It's just a fantastic program and I'm so glad we have a government that supports those kind of programs."
Mayor Whitten says he is most excited to see the much-needed road improvements leading up to the property.
"Once you get into the property, we have the roads leading up to it but not going inside," he added. "I think that'll be a change-maker by just having the roads in there and then bringing the utilities all the way down to the interior."
Mayor Whitten says he feels like the residents will be excited not only for the jobs in the north-end of the county, but the potential for less traffic on the road heading to the south-end.