TOGETHER WITH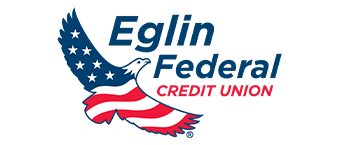 Good morning!
Today is Election Day in the City of Destin! Residents have three candidates to choose from for a City Council seat: Jim Bagby, John W. Green, and Bobby Wagner.
The winner will begin serving on August 2 and the term will end in November of 2022.
Happy voting!
OCSO investigating an apparent drowning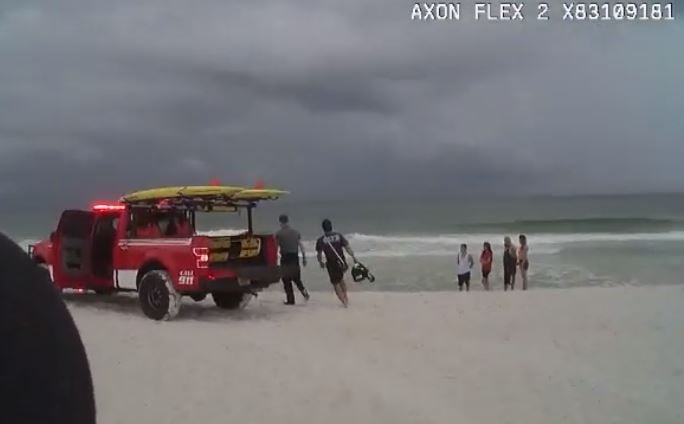 The Okaloosa County Sheriff's Office is investigating an apparent drowning that took place in the Gulf of Mexico Sunday morning around 8:15am off Okaloosa Island.
Witnesses say the 40-year old victim, address unknown, had been swimming alone near The Boardwalk at 1450 Miracle Strip Parkway. They then noticed he could no longer be seen.
A man swam out to check on him and pulled him ashore. EMS and Beach Safety personnel performed CPR and rushed the individual to Fort Walton Beach Medical Center. He was pronounced deceased a short time later.
SPONSORED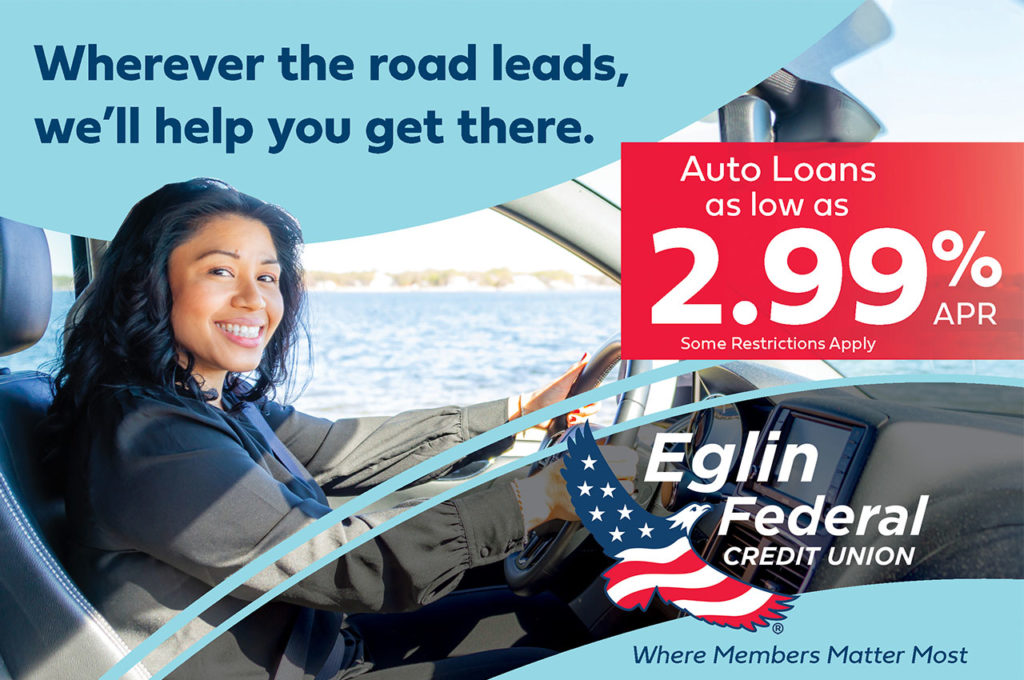 Wherever the road leads, Eglin Federal Credit Union can help you get there!
Current auto rates are as low as 2.99% APR for up to 66 months on new or used vehicles (some restrictions apply).
Destin proposes 'Joint Resolution' between Okaloosa Municipalities over bed-tax expansion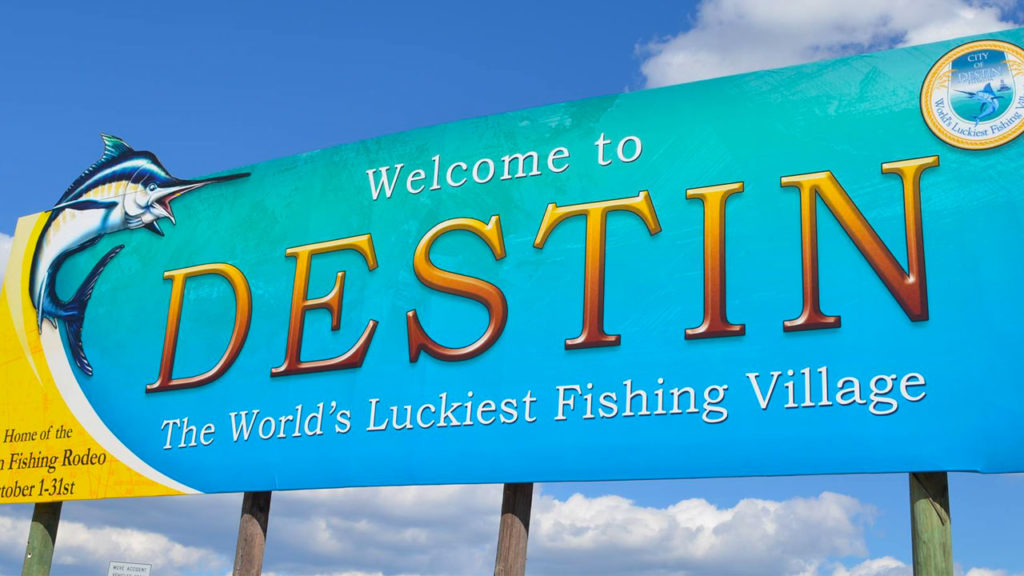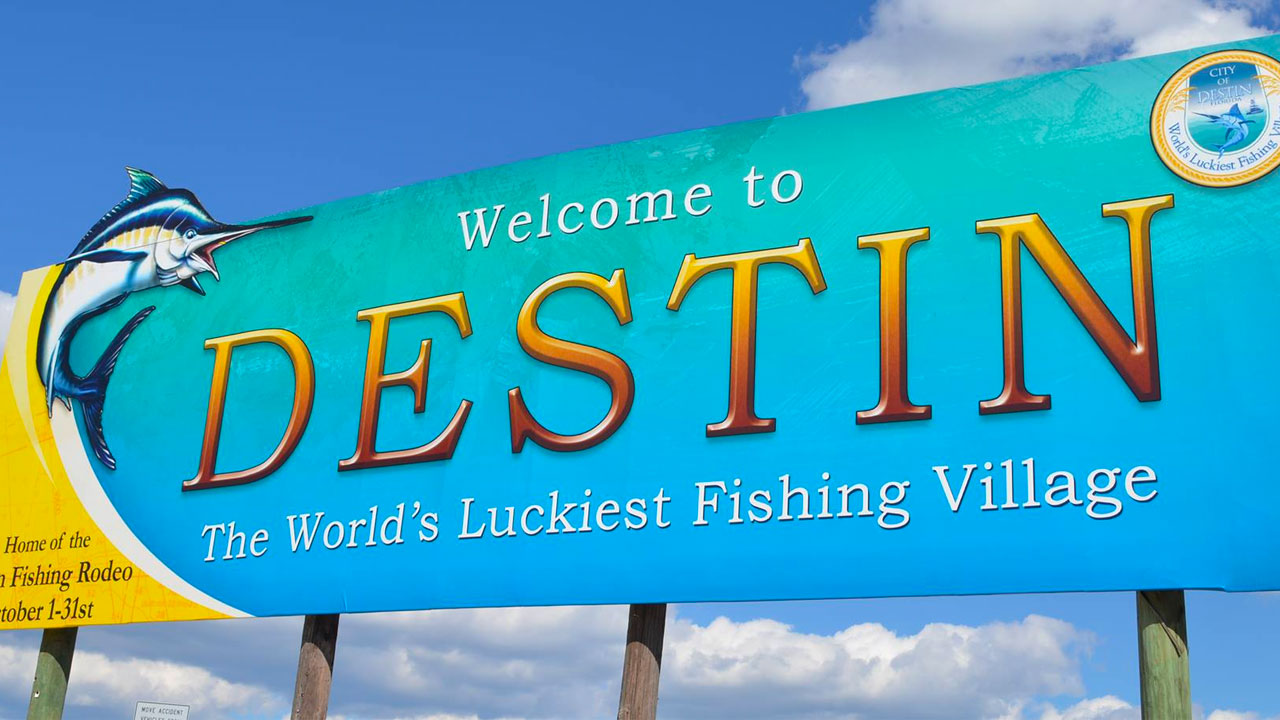 On Monday night, the Destin City Council voted to move forward with a 'Joint Resolution' between Okaloosa County Municipalities to address concerns over the expansion of the Tourist Taxing District.
On July 12, 2021, Fort Walton Beach City Manager Michael Beedie distributed the Joint Resolution to all city managers of municipalities located within Okaloosa County, according to Destin city documents.
This Joint Resolution requests the Board of County Commissioners to:
Implement the Local Collection Method so that it has the means to determine how much of this tax is being collected in various portions of the County.
Postpone the mail-in only referendum election currently scheduled for October 5, 2021 for at least 60 days, allowing the county staff and attorneys to work with the municipalities' staffs and attorneys on the matter.
Current Collection Method: Tourist Development Tax (TDT) dollars are currently reported and remitted to the Florida Department of Revenue, which then distributes the funds to the County. This is the Department of Revenue Collection Method.
According to the City of Destin, the County has the authority to require that the TDT dollars be reported and remitted directly to the County. This is the Local Collection Method.
The City of Destin argues that the majority of Florida counties that levy and impose the TDT use the Local Collection Method instead of the DOR Collection Method.
Destin also states that counties utilizing the Local Collection Method "gain valuable insight and knowledge relating to where the TDT dollars are collected" and that it cannot be done through the current collection method.
This all goes back to Destin's original concern of "fair and equitable" distribution of money if the Bed-Taxing District was expanded countywide. Destin stakeholders feel that the Local Collection Method is the only way to truly know where and how money was spent in Okaloosa County.
We will see which municipalities sign (or don't sign) the Joint Resolution. I suspect that cities in the north-end of the county won't be signing on…
New History Walking Trail to honor Fort Walton Beach Visionary Susan Myers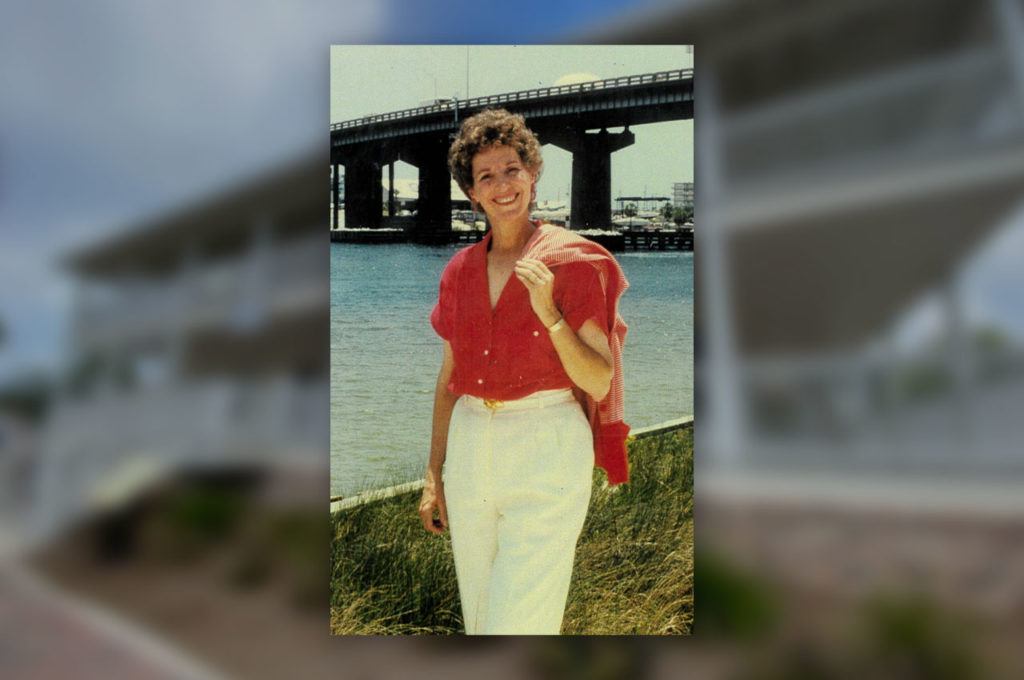 The Greater Fort Walton Beach Chamber of Commerce has completed another project promoting the area's history.
The Susan Myers Fort Walton Beach Historic Walking Trail was developed as a project of the Fort Walton Beach Chamber and sponsored in part by the Department of State, Division of Historical Resources and the State of Florida.
The Walking Trail, established in memory of Susan Myers, will serve to preserve the history of Fort Walton Beach. The public is invited to a ribbon cutting and dedication on July 29, 2021 to commemorate the official opening of the trail. The event will take place at the Gulfview Hotel at 5:00pm followed by refreshments and a tour.
Myers, a former Fort Walton Beach City Council Member, community advocate and businesswoman, passed away in March of 2019. Today, her name is on permanent display on the Susan Myers Learning Resources Center at Northwest Florida State College's Niceville Campus.
The Gulfview Hotel anchors the trail and is the oldest remaining original structure in downtown Fort Walton Beach and is one of the sixteen sites highlighted on the downtown trail. Other sites include:
The Native American Indian Temple Mound
The Civil War Camp Walton
Brooks Landing
Self-guided tours are available for the Trail, as well as a video of the History of Fort Walton Beach video.
"We are excited to see this project completed," said Ted Corcoran, President/CEO of the Greater Fort Walton Beach Chamber of Commerce. "Not only does it pinpoint various historical spots in downtown Fort Walton Beach but it also highlights the positive community influence and accomplishments of Susan Myers."
Self-guided trail brochures will be available beginning July 29, 2021 at the Gulfview located at 115 Miracle Strip Pkwy, SE and the Fort Walton Beach Chamber of Commerce office on 34 Miracle Strip Pkwy, SE, Fort Walton Beach.
New hotel coming to Fort Walton Beach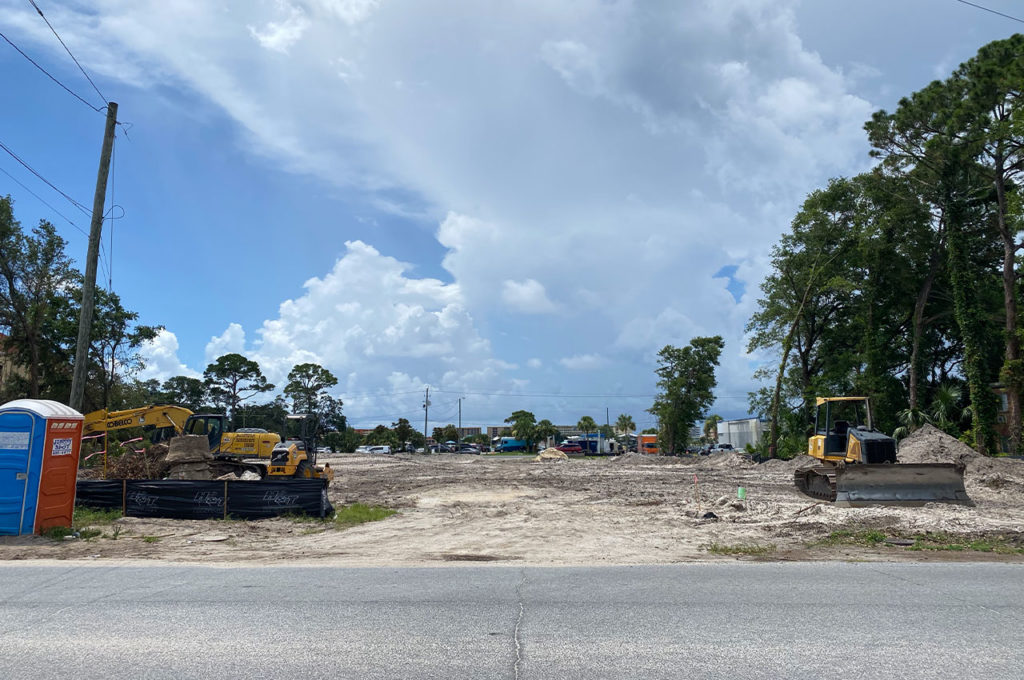 A new 4-story hotel is coming to Downtown Fort Walton Beach. The 81-room "Microtel by Wyndham" is slated to be 39,056 sqft and will be located next to the LaQuinta Hotel.
The hotel will stretch from Highway 98 to First Street, with street access to the hotel on First Street.
According to Wyndham's website, each Microtel location features free WiFi and breakfast, along with extras like fitness centers and pools at select hotels.
PROMOTED
City of Destin seeks citizen input for beach experience survey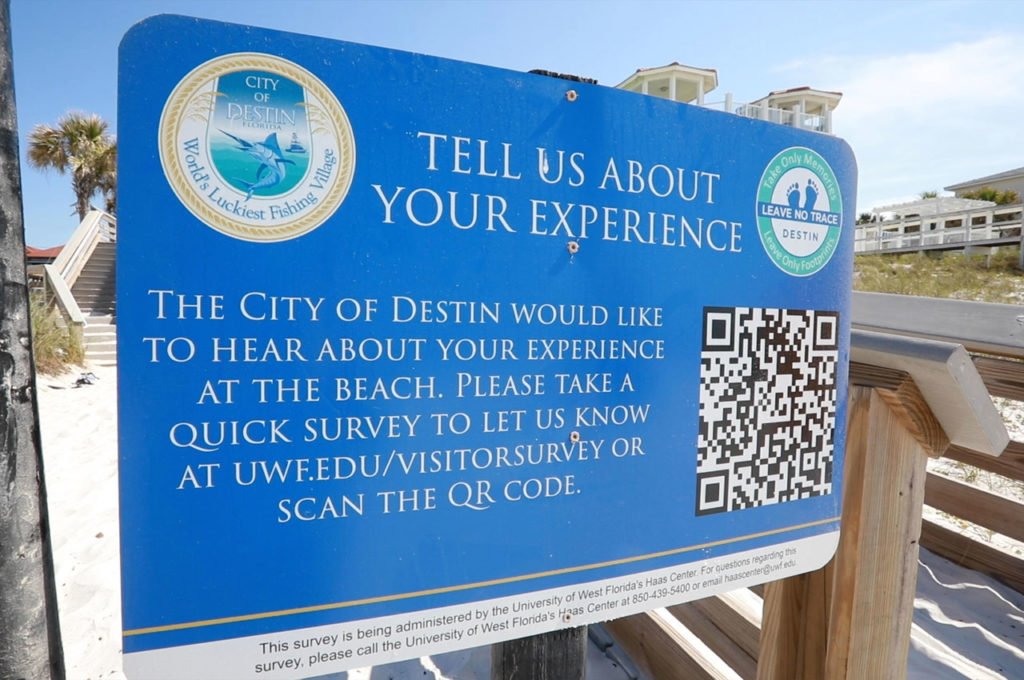 The City of Destin is continuing their partnership with The Haas Center at the University of West Florida by conducting a survey regarding public beach access and the public's experience with Destin's beaches.
Beach patrons will see signage at each city operated beach park and trail with two ways to access the survey. You can visit www.uwf.edu/visitorsurvey or scan the sign's QR code with your mobile device.
"The City of Destin appreciates the public's time and effort in assisting us on this survey," said Catherine Card, Public Information Manager for the city. "This will aide city officials in making improvements for city residents and visitors."
SHERIFF ADEN: "We could easily do 100 BUIs this Summer"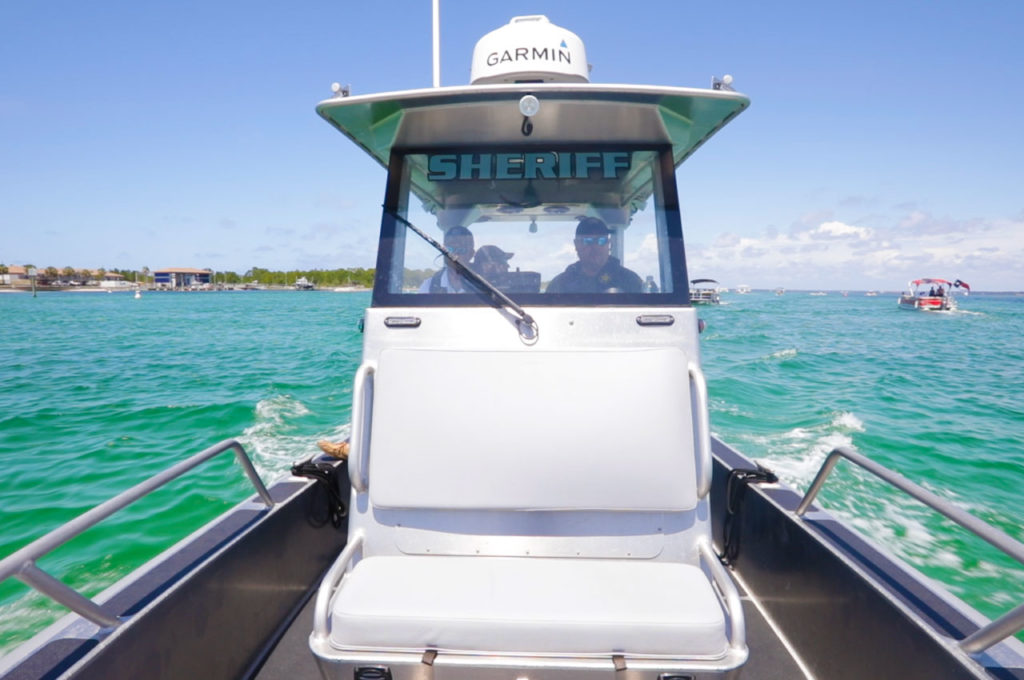 Speaking before the Okaloosa County Commissioners at last Tuesday's Budget Workshop, Sheriff Eric Aden touched on the number of BUIs that have taken place just this season, along with additional water activity.
According to the Sheriff, not only does the Marine Unit patrol 190 square miles, but Okaloosa is ranked #2 in the State for personal watercraft rentals. He went on to state that Okaloosa is #6 in Florida for boating crashes and #5 for personal watercraft crashes.
"If you go over the Destin bridge between March and October, you're going to see exactly what we're talking about," said Sheriff Aden. "And if you drive a boat, you'll smell exactly what we're talking about."
BUI numbers:
In 2019, Okaloosa had 21 BUIs.
In 2020, Okaloosa tied for #1 with 56 BUIs.
In 2021, halfway through the Summer with 64 BUIs.
According to Sheriff Aden, the reason for the increase in BUIs this year is because the Marine Unit added two more boats. Adding more resources would bring that number even higher.
"We're on pace, halfway through the summer, where we could easily do 100 BUIs," continued Aden.
For Commissioner Trey Goodwin, he'd like to better understand the source of the problem through data and determine if these issues stem from locals, tourists, rentals, private vessels, teenagers, adults, etc.
"I'm very supportive of putting more resources out there," said Goodwin. "Our waterways are dangerous. This is not 30 years ago when it was Dad with a six-pack and maybe Mom would drive the boat home. This is people going crazy out there and now you're seeing them further and further away from Crab Island."
"I am totally supportive of providing the resources we need," continued Goodwin. "I don't think you have enough Marine Units for the number of tourists that we're seeing."
Bed-Tax: According to John Hofstad, County Administrator, if Okaloosa was to pass the bed-tax expansion, the money to provide resources for the Marine Unit could come from that funding.
Hofstad explained that the OCSO has an operational line item in their budget for maintenance for their Marine Unit. He wonders why that line item isn't in the Tourist Development Department's contract.
"We have a carve out right now where we pay for public safety," said Hofstad. "The Sheriff gets a cut of that carve out, and that's shared with our own public safety, our beach safety and Destin's beach safety. I believe if we expand the bed-tax district county wide and we capture the inland waters as well, then all of that probably needs to be a portion of that budget that we recover."
The need for more data: Commissioner Nathan Boyles brought up the Waterway Rental Safety Committee that was recently formed, and said that the committee should be in the process of a "taking a look at these issues with rental vessels in Okaloosa County."
"I do think the data that y'all are talking about really plays back into that larger discussion," said Boyles. "If we can identify some trends, then we may able to use that data to more intelligently make decisions about the future of those wave-runners and pontoon rentals in Okaloosa county."
The data, so far: Sheriff Aden provided some rental data based on the last 6 months.
34 of 58 BUIs were rentals.
119 of the 191 citations were rentals.
As for the data on boating crashes, Sheriff Aden said he does not yet have those numbers broken down between rentals vs. private because FWC works those vessel crashes.
"We can get that data for you," said Aden. "We'll be glad to look at anything the Board recommends."
Meanwhile, the Okaloosa County Watersports Operators Coalition released a brand new 'waterways and navigational safety' video at the beginning of July. Several operators and organizations assisted in the creation of this video including the Okaloosa County Tourist Development Department, City of Destin, and the Okaloosa County Sheriff's Office.
The purpose of the video is to help new boaters safely navigate the local waterways, and the first topic discussed in the video is "driving while impaired."
While this first video is an overall safety video, the plan is to release two additional videos: The next 2 videos will go into more detail on the operation of the vessels.
One will be specifically on personal watercraft.
The other will be pontoon boats.
Ok, that's all I have for you this morning. Hope you have a great Tuesday!
Jared
p.s. What did you think of this morning's newsletter? Hit the reply button and let me know!