Okaloosa County is considering implementing a smoking ban within all County-owned public parks and public beaches. During a Tuesday afternoon Board of County Commissioners meeting, the board discussed the possibility of a ban.
The smoking ban is made possible by Chapter 2022-213, a law signed by Governor DeSantis on June 24, 2022, which amended the Florida Clean Air Act to allow counties and municipalities to restrict smoking in public beaches and parks they own.
Several other counties and cities in Florida have already enacted ordinances banning smoking in their public parks or beaches, including Fort Walton Beach, Panama City Beach and Pensacola.
According to Deputy County Administrator Craig Coffey, the main complaints the county receives are about smoking debris rather than actual smoking. Coffey says that smoking debris, including plastic vaping cartridges, is found at all of the county's parks and beaches, and is particularly prevalent on the beaches.
During the most recent International Beach Cleanup Day in September, volunteers collected 8,000 cigarette butts from 6 area beaches.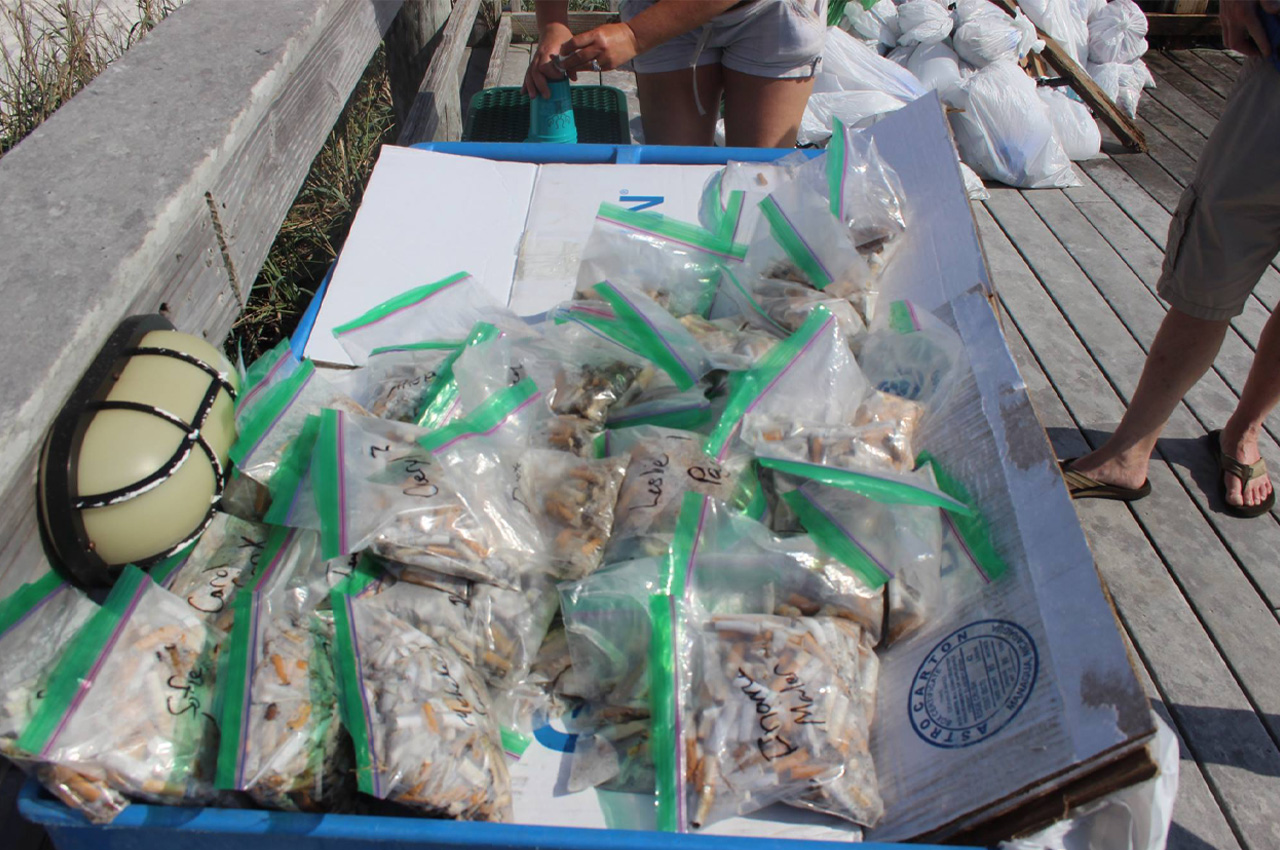 In response to this issue, a draft ordinance amendment to Section 16-43 would prohibit smoking in all County-owned public parks and public beaches. The amendment reads:
"It shall be prohibited for any person in or on any County-owned public park or public beach to smoke, burn, ignite, inhale, exhale or possess any cigarette, pipe, or other lighted tobacco product other than an unfiltered cigar."
Commissioner Nathan Boyles voiced his concern over the use of the word "possess" in the amendment.
"I'm just thinking about the theoretical person who lights up a cigarette on the beach and is completely oblivious of this issue, has parked four blocks away and then somebody tells him, 'Hey, you can't do that here,' he explained. "They put their cigarette away and then technically we're saying, 'Nope, you got to drudge back to the parking lot to put your cigs in your car."
Coffey says that enforcement will be primarily educational, with warnings and limited fines given out for violators. The primary enforcement is expected to be performed by a safety and enforcement team on the beaches, which will also deal with other safety issues, vending, weddings, picnics, and other non-life safety activities. Under the new law, any law enforcement agency could enforce the ban.
Another concern that was brought up during the meeting is how the smoking ban would impact larger events that happen at county parks/venues such as the rodeo at the Baker Arena.
"I can't imagine not allowing it [smoking] during the rodeo," said Commissioner Carolyn Ketchel.
Coffey followed up by saying that other counties have taken an approach to allow smoking if an event has a special permit where they specifically outlined that they do intend to have smoking at the event.
In the end, the Commissioners voted in favor of the direction of a smoking ban at all public parks and beaches in Okaloosa County. Staff will now work on the final details of the ordinance and will schedule a public hearing for January 17.