After over 30 years of conservation efforts, the Okaloosa Darter was officially removed from the federal endangered species list during a ceremony held Wednesday morning at Anderson Pond on Eglin Air Force Base.
The event, hosted by 96th Civil Engineer Group Commander Jeremiah Hammill, brought together leadership from Eglin Air Force Base, U.S. Fish and Wildlife Service, Florida Fish and Wildlife Conservation Commission, and other partners to celebrate the recovery of the small, two-inch fish found only in the streams of Walton and Okaloosa Counties.
"This is an amazing event this morning as we celebrate a 30 year effort to recover the Okaloosa Darter and its fragile habitat," said Dr. Dale Marks, Vice Director of the 96th Test Wing, in his opening remarks to the crowd.
Marks explained that the darter was originally listed as endangered in 1973 due to threats like sedimentation, erosion, pollution, habitat fragmentation and habitat loss.
"Since the early 90s, extensive habitat restoration efforts have reduced erosion into streams, removed barriers to fish passage, and reconnected streams so the fish could move freely. And thanks to these and many other actions, the darter population has recovered and is now thriving," Marks said.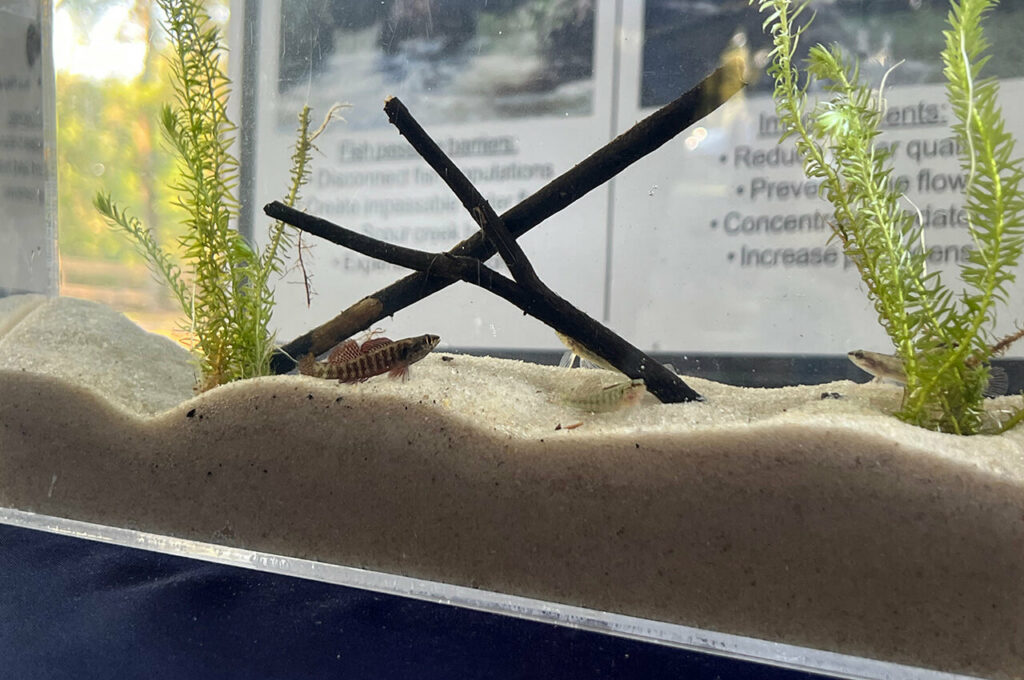 Much of the credit for the darter's dramatic population increase goes to Eglin's Natural Resource Management team and their partnerships, according to Marks. "The recovery of the darter demonstrates the strength and importance of these valued partnerships, and we at Eglin could not do what we do without the support of these partners, including our community leaders, conservation groups, and partners in this place that we call home."
Dr. Ravi Chaudhary, Assistant Secretary of the Air Force for Energy Installations and Environment, traveled to speak at the event. In his remarks, he echoed the importance of collaboration in recovering the almost-extinct fish.
"I'm here to say thank you to the entire team for your grit, stamina, tireless research, partnering across agencies and across decades, and for keeping this journey alive," Chaudhary said.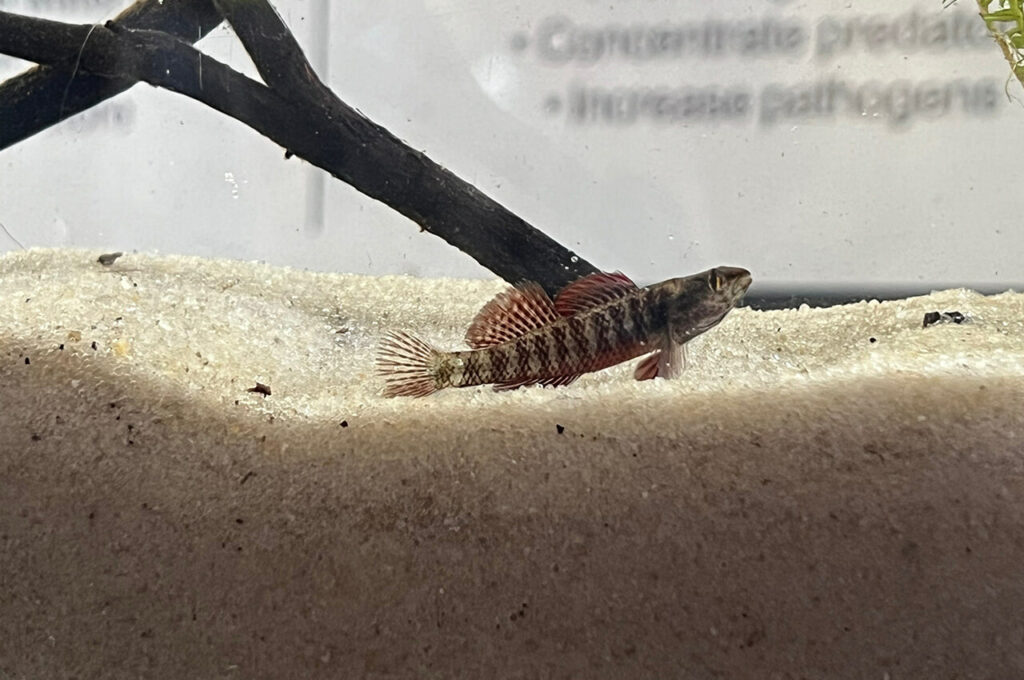 In 1973, when the darter was first listed as endangered, very little was known about the fish and its habitat needs. But extensive research and population monitoring over the decades provided important insights that could be applied to management strategies.
The conservation efforts have paid off. Chaudhary shared that the population of Okaloosa Darters has now reached over 600,000 across its small streams, a dramatic 400-fold increase from its lowest point decades ago.
"You saved a species from the brink of extinction. This remarkable achievement showcases the power of collaboration, positive thinking, patience, teamwork," Chaudhary told the crowd.
Brian Wells, who teaches anatomy, physiology and biology at Rocky Bayou Christian School in Niceville, talked to Get The Coast about the significance of the darter's recovery for inspiring local students.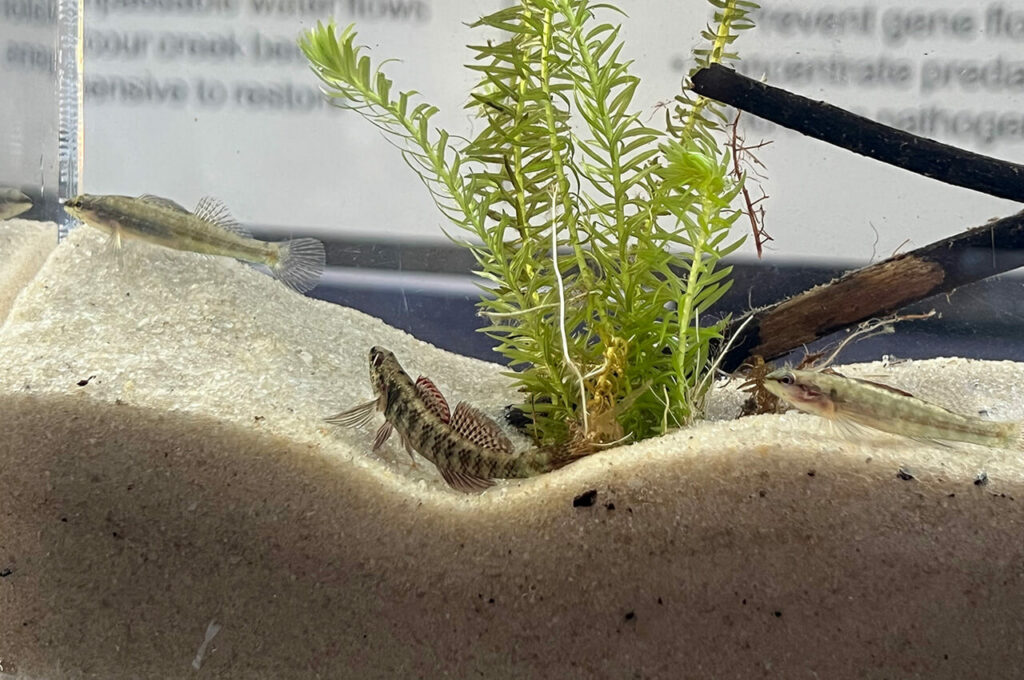 "I can remember in elementary school hearing about the Okaloosa Darter being put on the endangered list and it doesn't strike you as a child what those words actually mean," he said. "But as I grew and I understood what it means for a species to be threatened, to be endangered, you realize just how impactful those words are."
As school starts next week, Wells looks forward to educating his high school students on the Okaloosa Darter in our local streams and witnessing firsthand the results of years of conservation work.
"And we can come out here to Anderson Pond and Turkey Creek and these local streams where these fish live and we can put our eyes on them, we can put our hands on them and show that, what happens in your backyard matters," Wells said.
The successful delisting of the Okaloosa Darter demonstrates that even small species can have a big impact when people come together to preserve our natural world. As Dr. Chaudhary noted, "Some of our biggest triumphs as a nation come in little packages."