UPDATE: As of 1:45PM, a suspect who fled from Deputies while armed with a handgun near Denton Blvd. and Racetrack Rd. was taken into custody.
Multiple Deputies, K-9s from OCSO and Okaloosa Correctional Institution, and Fort Walton Beach Police Officers were involved in the search for the armed suspect, which began around 11:00AM.
The suspect was found hiding in a shed in the Capri Commons Mobile Home Park on Carlos Dr., according to the Okaloosa County Sheriff's Office.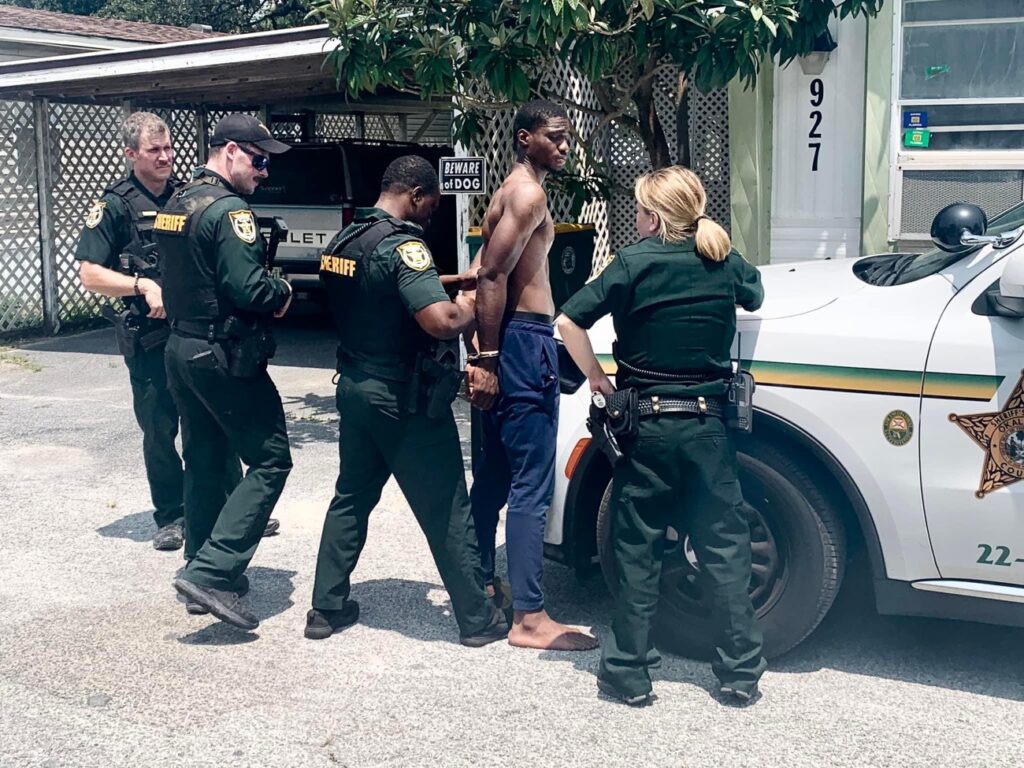 During the search, schools in the area were placed in a precautionary lockdown/lockout status. Deputies stood by at each school to ensure safety as summer school students were released to parents.
The original incident which prompted the search is still under investigation by OCSO Investigators at this time.
PREVIOUS COVERAGE:
At approximately 11:10 AM, Okaloosa County Deputies and K-9 units were dispatched to the area near Denton Blvd. and Racetrack Rd. in Fort Walton Beach in search of a potentially armed male suspect.
The individual was last seen fleeing on foot in the vicinity, according to the OCSO.
The suspect has been described as a black male, and his clothing was reported to consist of blue pants with no shirt. He is believed to be armed with a handgun, according to the OCSO.
As a precautionary measure, the Boys and Girls Club, Pryor Middle School, and Choctaw High School have implemented lockdown and lockout protocols due to their ongoing summer school programs.
Residents in the area are advised to stay indoors with doors locked and avoid the area if possible at this time. Suspicious activity in the area may be reported to OCSO at (850) 651-7400, or 911 in case of emergency.
Further information will be posted when it becomes available.