This coverage is made possible thanks to Caliber Car Wash in Fort Walton Beach! Caliber features top-of-the-line equipment and tons of free detailing tools for use after your wash, including free vacuums, air fresheners, mat cleaners, detailing air, cleaners, and towels. 
Building sandcastles and digging holes at the beach can be fun. However, leaving behind those sandcastles or holes can have a negative affect on our sea turtles. 
"From a sea turtle perspective, I can tell you that a really great piece of advice that our Okaloosa County Coastal Resource Team shared is that when we have those holes or we have a sandcastle, it can prevent the Mom sea turtles from laying their eggs, or they can become disoriented," said April Sarver, Public Information Officer for Okaloosa.
Sea turtle nesting season starts May 1st.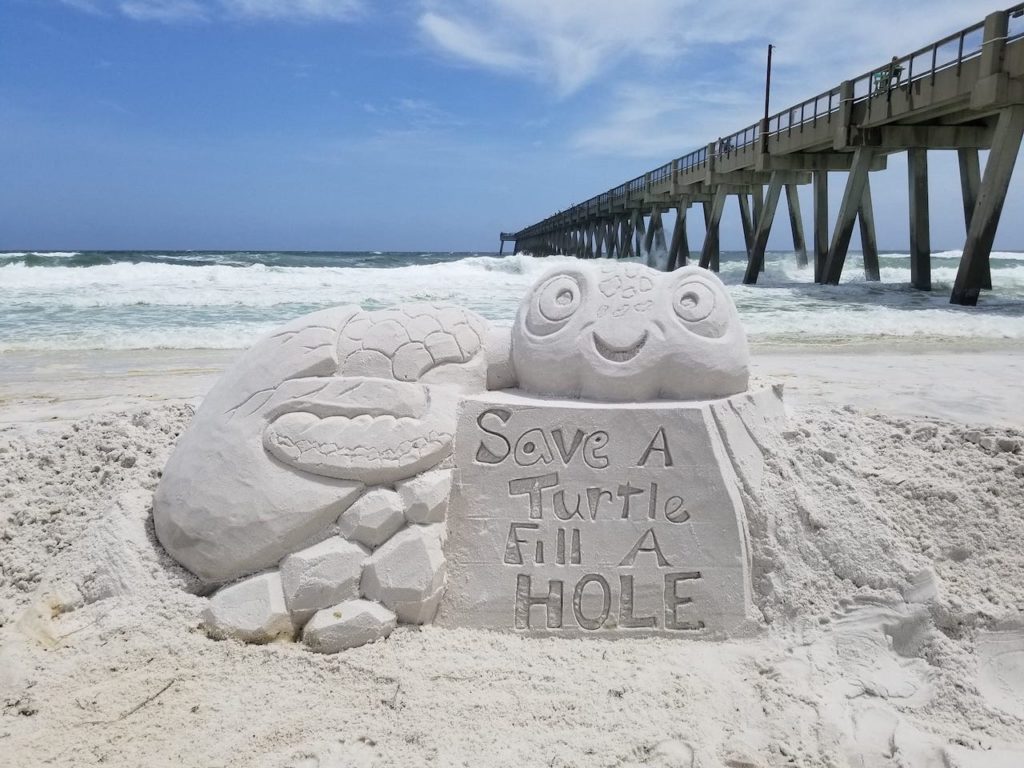 There is also a safety aspect too.
"At night, residents and visitors will be out there looking for ghost crabs and things of that nature," added Catherine Card, Public Information Manager with Destin. "When you've got big holes out there, that can cause some problems with people falling into them because they're not seeing it."
Card says that something we can all easily do is leave the beach better than we found it.
"Take the initiative, fill in the holes, because it's helpful to human beings, as well as our sea turtles," she said.
To learn more about the Leave No Trace campaign, click here or here.