On Tuesday morning, the Okaloosa Board of County Commissioners agreed to donate a piece of property to the City of Crestview that will include public parking and a splash pad for downtown area.
Originally, the County and Crestview entered into an Interlocal Agreement in March of 2020 for the property on North Wilson Street (formerly the Piggly Wiggly site).
The agreement was originally for the construction of a playground with a rubberized surface. Since then, the City of Crestview has received funding to install a "splash pad" play area instead of a traditional playground.
Transfer of the property includes the requirement that the parcel remain for use as public parking and park purposes.
The City of Crestview will have full ownership of the property, improvements, and all associated utilities.
Work still required on site will be performed by the City with no additional cost to the County.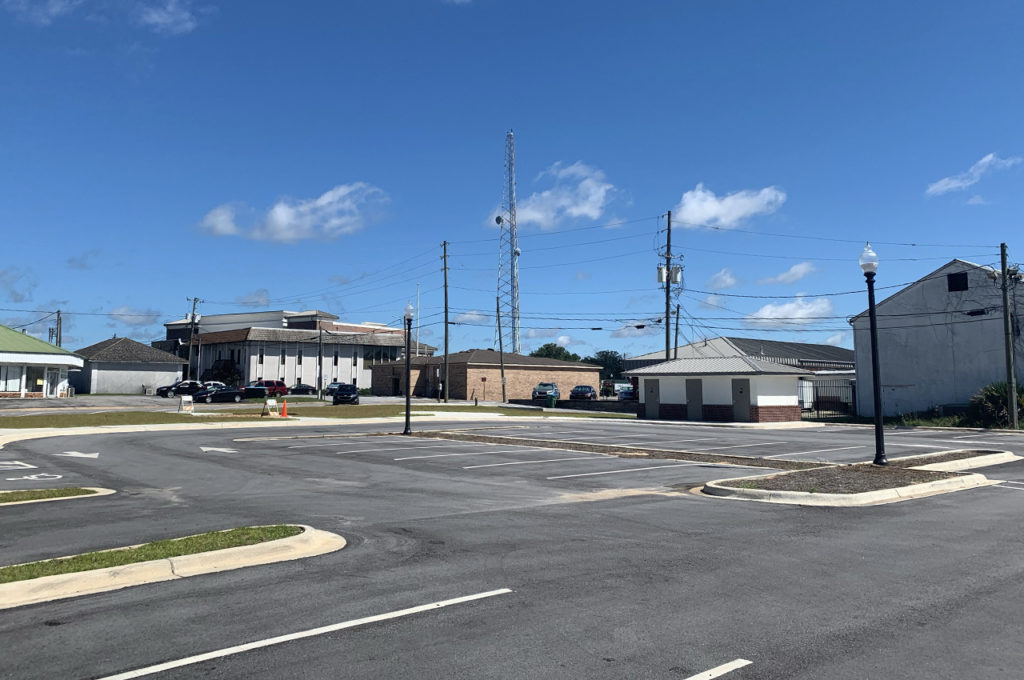 "Don't tell the City of Crestview, but we're actually getting the better end of the deal," joked Commissioner Nathan Boyles. "So they now have to pay to maintain the facility."
As noted above, part of the clause is that the property will continue to be open for public parking.
"That was the underlying reason for acquiring the property to begin with. The county owns the Brackin Street facility across the way. Parking is always tight in downtown Crestview so this was an expansion of public parking that has now been done through a partnership. The splash pad, I think, will be a catalyst at bringing folks into downtown," said Boyles.
"I'm very excited about the outcome of this project," said Tim Bolduc, Crestview City Manager. "It is a perfect example of a significant public-private partnership between Okaloosa County, the City of Crestview, and the Crestview Rotary Club. With the help of businesses and citizens, Crestview will have a great amenity in our downtown, which will provide entertainment for families and continue to contribute to the revitalization of our historic downtown area."