The Poarch Band of Creek Indians plans to open a new $50 million resort-style hotel at the OWA Parks & Resort in Foley in May 2025, according to an announcement Thursday.
The tropical-themed hotel will be located next to the recently expanded Tropic Falls water park and will include kitchenettes, bunk beds and a resort-style pool with a bar and grill.
Other amenities will include a 24-hour fitness center, meeting space, lounge, convenience store and arcade.
Architects from Jackson, Mississippi-based Dale Partners designed the colorful, sleek hotel. Rabren General Contractors, one of the largest contractors in Alabama, will oversee construction.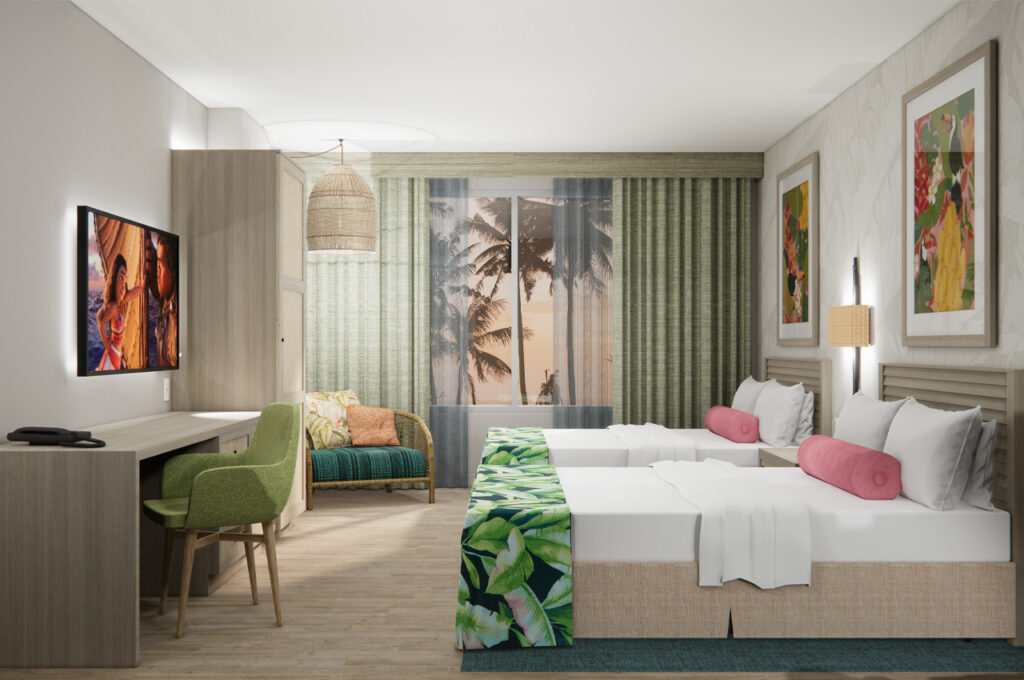 Cody Williamson, president and CEO of the Tribe's development authority, said the new lodging will give visitors "another option to relax in Coastal Alabama, while still enjoying all the fun amenities that OWA has to offer."
The hotel adds to more than $400 million the Poarch Band has invested in OWA, including the $70 million water park expansion, new luxury RV park and growth in downtown OWA.
For more information on the park, visit visitowa.com.