On Tuesday morning, the Okaloosa Board of County Commissioners approved the Park Design Layout submitted for the Shore at Crystal Beach Park Expansion project.
This is a joint project between the county and the City of Destin to acquire additional beachfront property and develop/expand park facilities in the City of Destin.  
The Shore at Crystal Beach Park Expansion is the first project for this partnership. The existing single parcel access park, with limited parking, is to be expanded to include three additional parcels and provide nearly 60 combined standard vehicle, handicap accessible, and low speed vehicle parking spaces.
Following multiple meetings between the City and County staffs, along with the design consultant (Baskerville Donovan, Inc.), the 30% design submittal has been developed.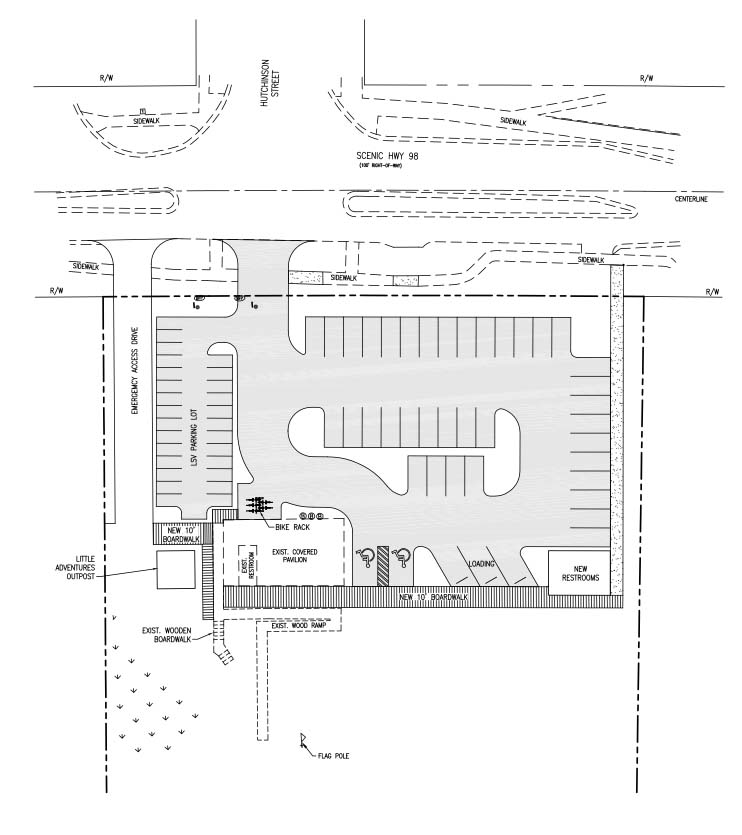 The next step will be to finalize the design drawings with the potential to begin construction during the slower tourism time.