1835 Porch Bar is located in between Dewey Destin's Harborside and Tailfins on the Destin Harbor. It's on the porch of one of the oldest houses in Destin and is sure to provide you with some of the most creative craft cocktails in the area. We had the opportunity to ask bar manager, Tarra Wixom a few questions to get the scoop about 1835 Porch Bar! Here's what we found out.
What is 1835 Porch Bar?
"The 1835 Porch Bar is a satellite bar of Dewey Destin's Harborside. The concept is the first to bring mindfully, handcrafted cocktails and a curated craft beer menu to the Destin Harbor District. Each cocktail is handmade from the syrups to citrus. The Porch Bar provides an elevated bar to stop in for snacks and drinks to start a night of harbor hopping."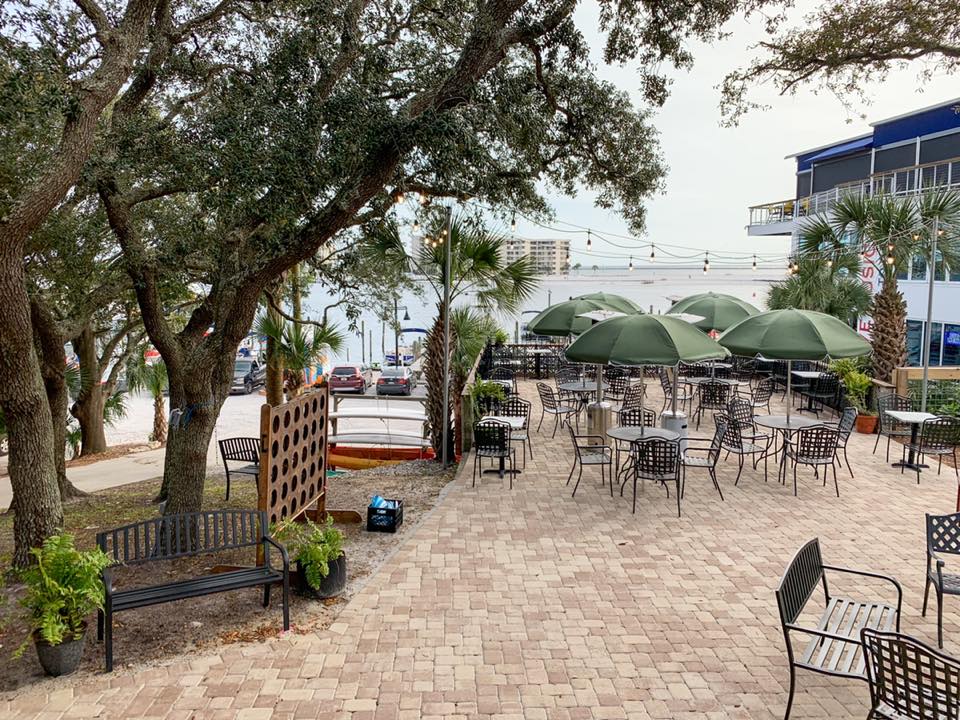 The History Behind 1835 Porch Bar
"In 1835 three New London, CT whalers set sail for Key West. Leonard Destin, his father George, and his brother William sailed down the eastern seaboard along the Atlantic coast of Florida. They ran into a devastating hurricane near Cape Canaveral, Florida. Two of the ships and Leonard's father and brother were lost at sea. Stories had long circulated in the port of New London about the excellent fishing to be found off the Florida coasts, enticing Leonard to continue on and look for the best fishing he could find as well as a place to settle down in what is now Destin sometime between 1835 and 1850. Just like that, the world's luckiest fishing village was born. The bar takes its name in honor of that fateful hurricane."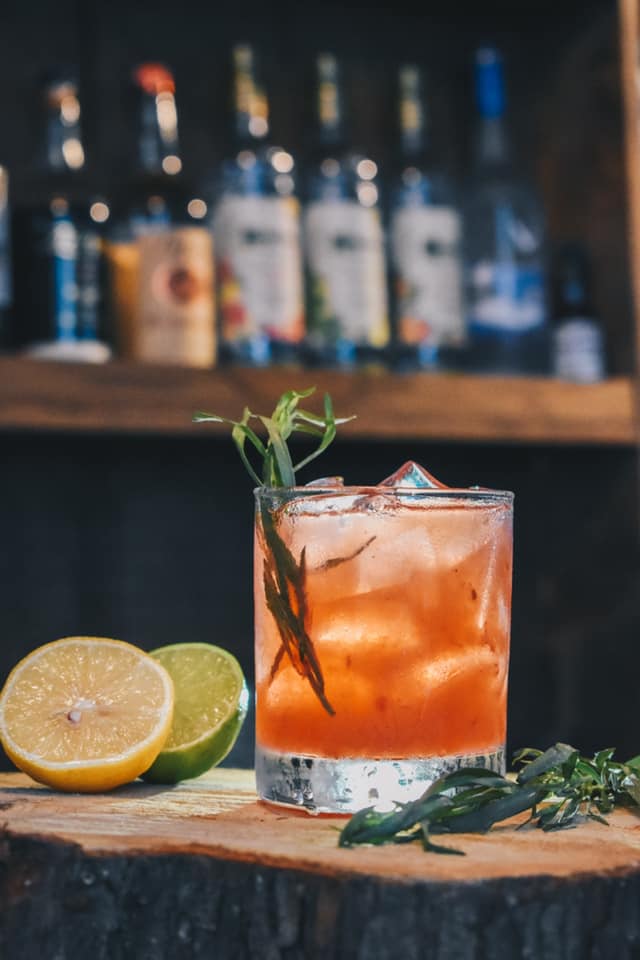 What makes 1835 Porch Bar unique?
"We are the only craft cocktail bar on the harbor. Our venue is low-key and secluded. We are situated on a patio beneath old live oak trees and you could easily miss us when walking the harbor. The bar sits on the back porch of a house that was built in the 1940s. We have a view of the Gulf and the harbor. The exclusive and secluded vibe make the Porch Bar the perfect location to people watch, catch some live music (check our Facebook for the schedule) and enjoy giant connect four, jenga, or a game of cornhole."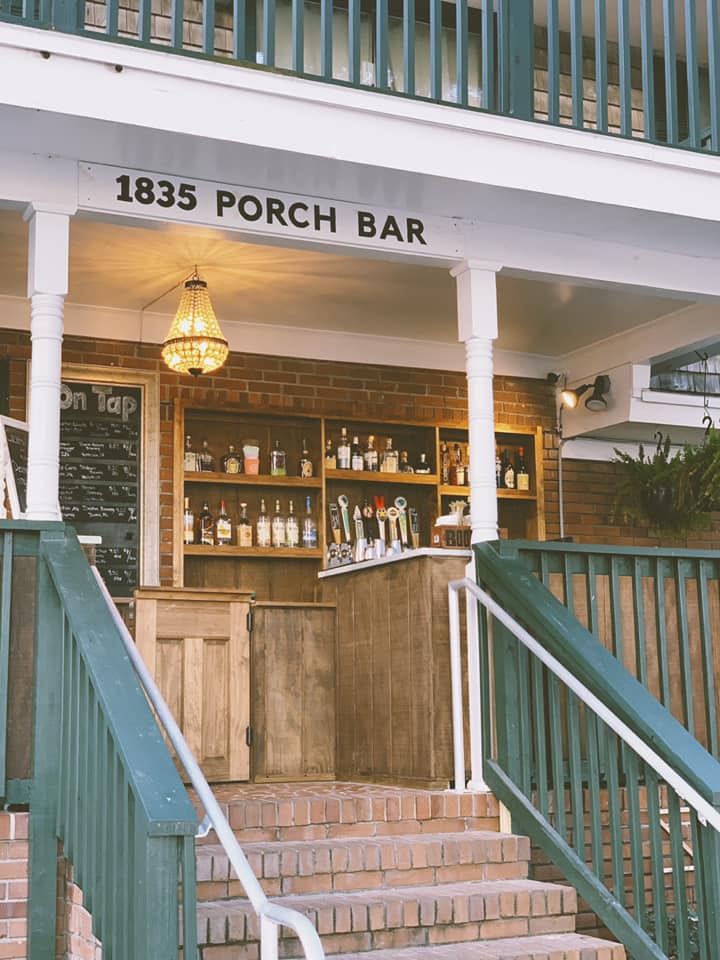 Another thing that makes 1835 Porch Bar unique is that the cocktail menu changes seasonally. Tara says the summer menu will be released next week with a batch of fresh, handcrafted cocktails.
While 1835 Porch Bar is known for their craft cocktails, they have eight craft beers on tap and a selection of wine. According to Tara, if they have the ingredients, they are happy to create anything you order.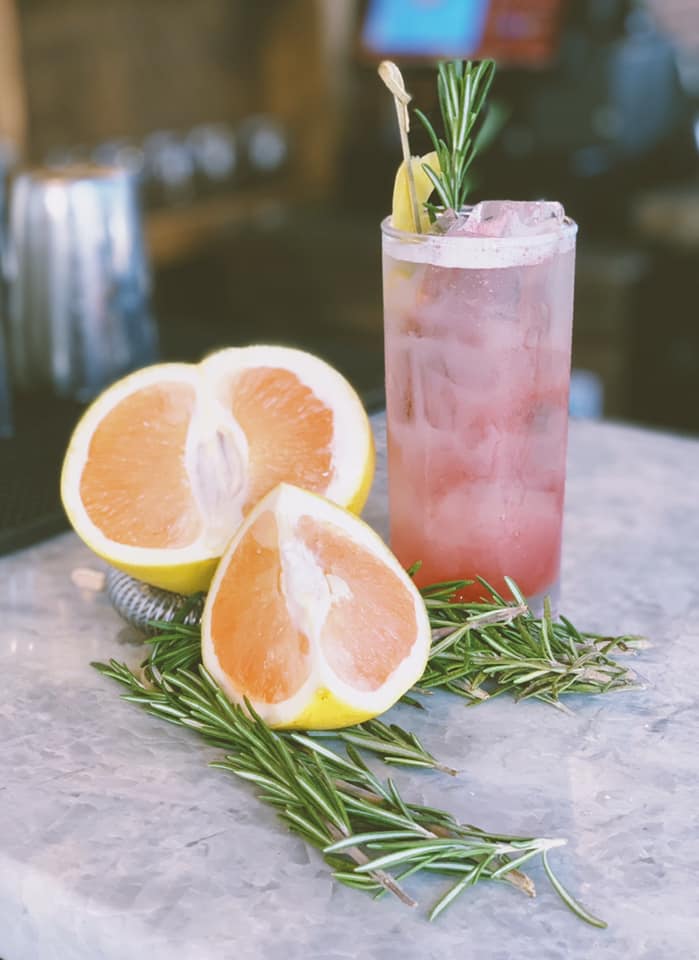 In addition to their usual business hours, they are happy to host private events if you reach out via Facebook or email!
---
This would be ther perfect place to stop for before or after dinner drinks! Have you tried 1835 Porch Bar yet? 🍸