The Summer cleanup dive event is back at the Okaloosa Island Fishing Pier on Saturday, August 5, 2023. This event, put on by Visit Destin-Fort Walton Beach, The Gulfarium and the Okaloosa Island Fishing Pier, is geared towards experienced scuba divers and aims to remove fishing line and debris from the pier pilings and seafloor, helping to preserve our coastal environment.
This is also the only opportunity the public has to dive the pier as it is usually off limits.
To participate, divers must bring their certification cards with them, sign up on the registration page ahead of the event and sign a liability waiver. The event will begin with a check-in at 6:00 a.m., followed by a safety meeting at 6:30 a.m. Once the briefing is complete, divers will hit the water at 7:00am to start the cleanup.
"Getting to dive the Okaloosa Island pier is a very unique opportunity that most people may never get to do," said Jessica Valek, Okaloosa Coastal Resource Coordinator. "It's a really cool experience to dive the pier and see what kind of life is living on it. We can see marine life from up above, but it's really special to get to see it down below."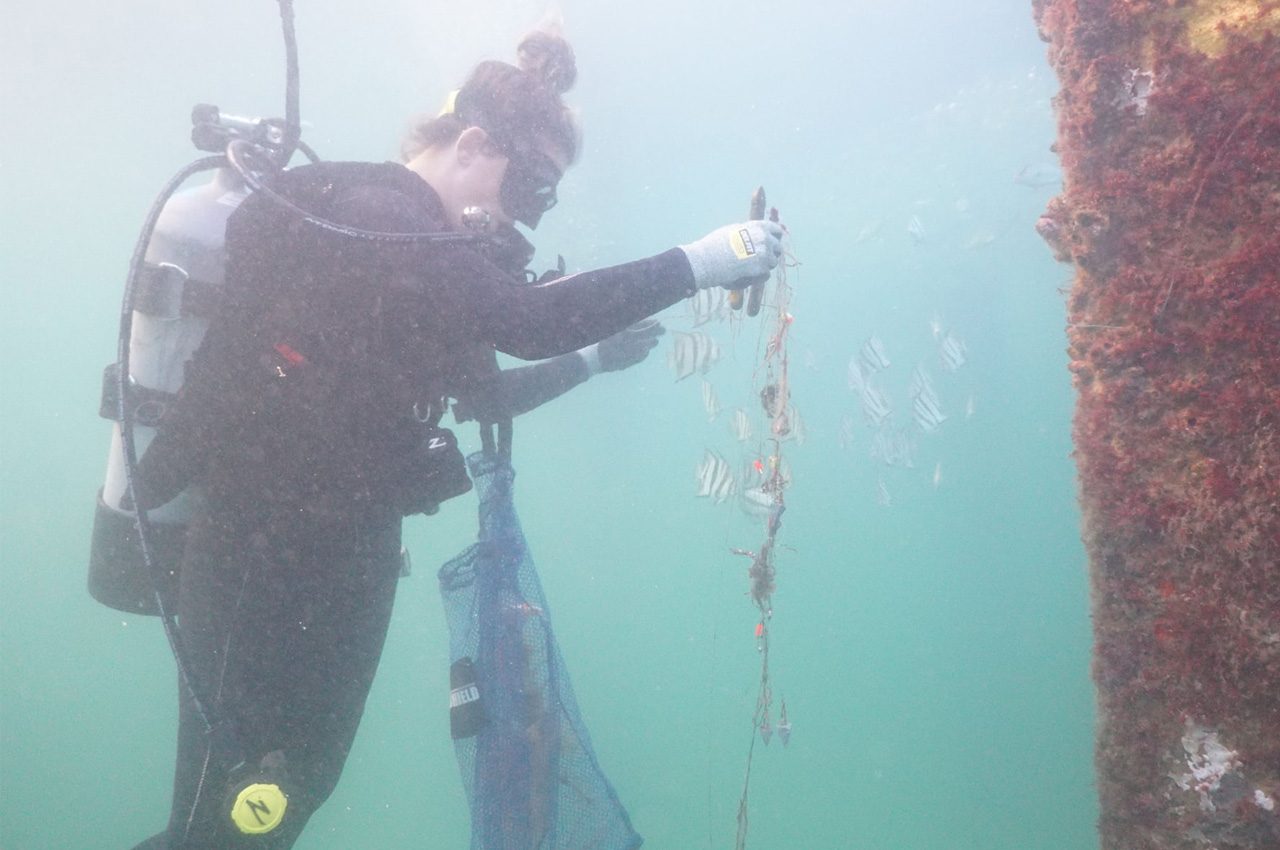 Divers will have to bring their own gear, air tank, and cutting utensils, and will use mesh bags provided by the organizers to collect the debris. After the dive, all participants will be required to check-out.
"These dive cleanup events play a crucial role in preserving our local marine ecosystem," says Alex Fogg, Coastal Resource Manager for Okaloosa County. "By removing debris, especially fishing lines, from the pier pilings and seafloor, we're not only keeping our waters clean but also protecting marine life from entanglement and other dangers."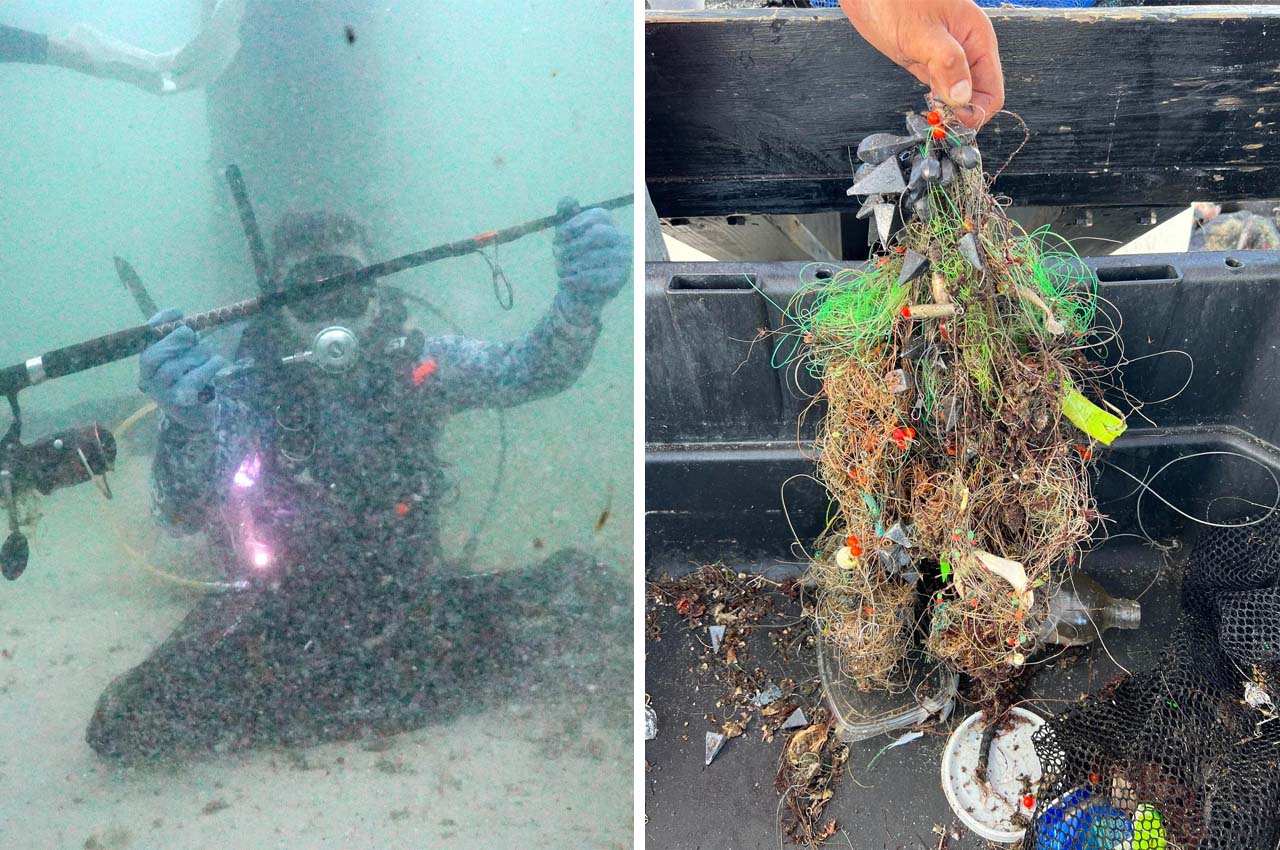 For land dwellers, a beach cleanup, hosted by Divers Down Pollution Project, Eco Clean Marine and Erase the Trace Okaloosa, will simultaneously be taking place. Participants will meet at 7:00 a.m. behind Angler's Beachside Grill. Buckets, gloves, and water will be provided. No registration is required for the beach cleanup.
The Spring cleanup back in April attracted 50 divers from all over the region, removing almost 100 lbs. of debris. In the past, items found have included:
Fishing line
Fishing gear
Hooks
Bait containers
Fishing lures
Fishing rods
Knives
Sunglasses
Water bottles
Beer cans
"With each fishing line and piece of debris we remove, we're not only cleaning our waters but also providing a safer habitat for marine species," added Fogg. "With the continued help from our dive community, we can make a lasting impact and ensure the preservation of our coastal environment for generations to come."
If you are interested in participating in this event, simply click here to register.