In an interview on August 7, 2023, Coach Melanie Marchena discussed the Fort Walton Beach Girls Volleyball team's preparations over the summer and her outlook for the upcoming season now that it has started. 
The Vikings are coming off a disappointing 5-21 season last year. However, Coach Marchena, a recent college graduate who played volleyball at Anderson University, is aiming to reshape the culture and mindset of the team.
"The girls understand it comes with sacrifice and commitment to be a great team," said Coach Marchena. "As a former athlete myself, I know how it feels to have a losing season, and we don't want to have to feel that feeling again."
Marchena has focused on building trust between herself and the players during summer training, many of whom are returning from last season. She also brought in Coach Sammy Nimpchaimanatham to run a clinic and boost the girls' confidence. According to Marchena, the team has been working on discipline, recovery after mistakes, and learning to play at a fast pace.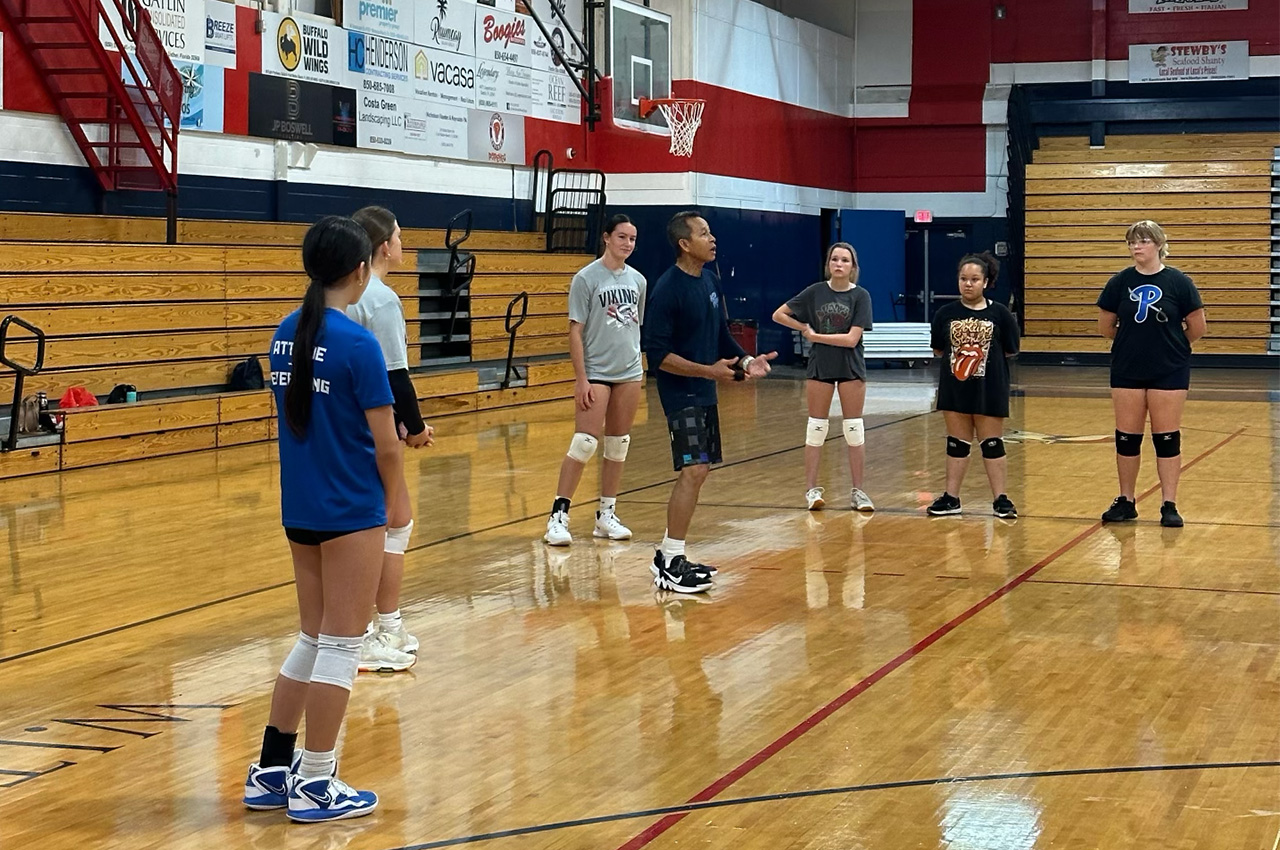 "It's been neat to watch as they get physically stronger, and also mentally tougher," she explained. "Volleyball is a game of mistakes. Someone is going to make a mistake, but it's how we recover, and how we move on from those mistakes that we've really been focusing on."
Aside from a new transfer this year, the Varsity team is all returning athletes. Four seniors and no freshmen. As for who to watch already this year, Coach Marchena pointed to sophomore Aubree Davis. 
"She's an amazing leader, with great character, but also on the court, she's always looking for ways to improve. She's very coachable and plays hard, works hard, and is a great teammate," Marchena said. " I'm definitely excited to watch her continue to grow and fall into that leadership role."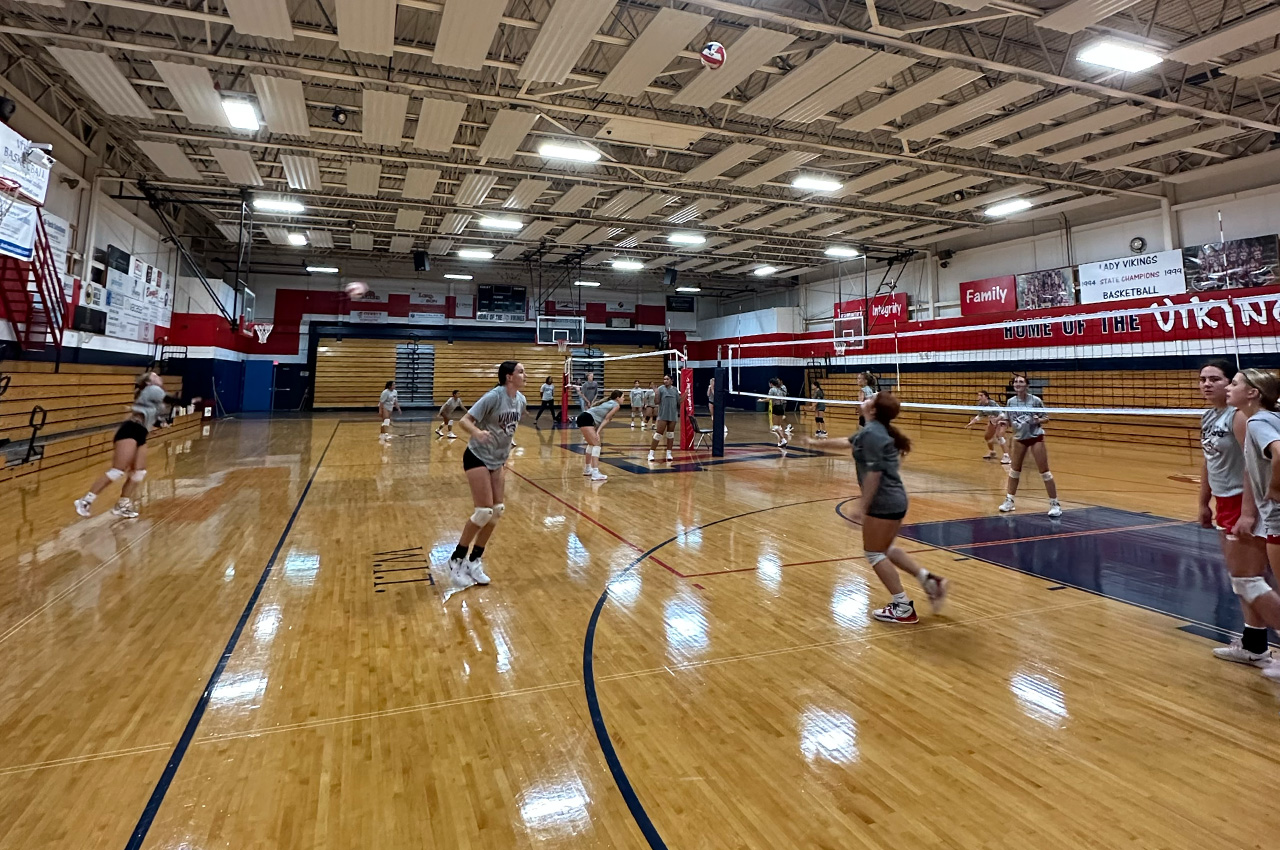 With a squad of experienced upperclassmen eager to improve, Coach Marchena is setting the bar high for the Vikings this fall. As a former athlete at Rocky Bayou Christian School in Niceville and at the collegiate level, she relates to exactly what the team has been going through this summer.
"I know how it feels to have a losing season, and we don't want to have that feeling again," she said. "In practice is when we'll go hard and fix the things we need to. But once it comes to game time, it's time for them to perform and for me to advocate for them to perform the best way they can."
As their first game approaches on August 21 against Pensacola Christian, Marchena is looking forward to rebranding the volleyball program.
"Not a lot of people at my age get to head up a program, especially a sport that you're passionate about," she said. "I want to make people actually think twice when they see the Vikings on their schedule and not just as an easy win."
The Vikings' first game of the season is an away game on August 21 against Pensacola Christian in Pensacola.