Construction activities are underway for the $171-million Brooks Bridge replacement project in Fort Walton Beach. The project includes constructing two new parallel bridges that will increase capacity to six travel lanes.
The land-based project work zone extends along U.S. 98 from west of Perry Avenue to Pier Road and includes the side streets beneath the Brooks Bridge in Fort Walton Beach and Okaloosa Island.
On the water, the project work zone extends 1,000-feet in all directions from the bridge construction activities.
The Brooks Bridge construction zone extends into the Okaloosa County "minimum wake zone" within the Santa Rosa Sound. Any vessel operating in a speed zone posted as "Slow Down – Minimum Wake" must operate fully off-plane and be completely settled in the water.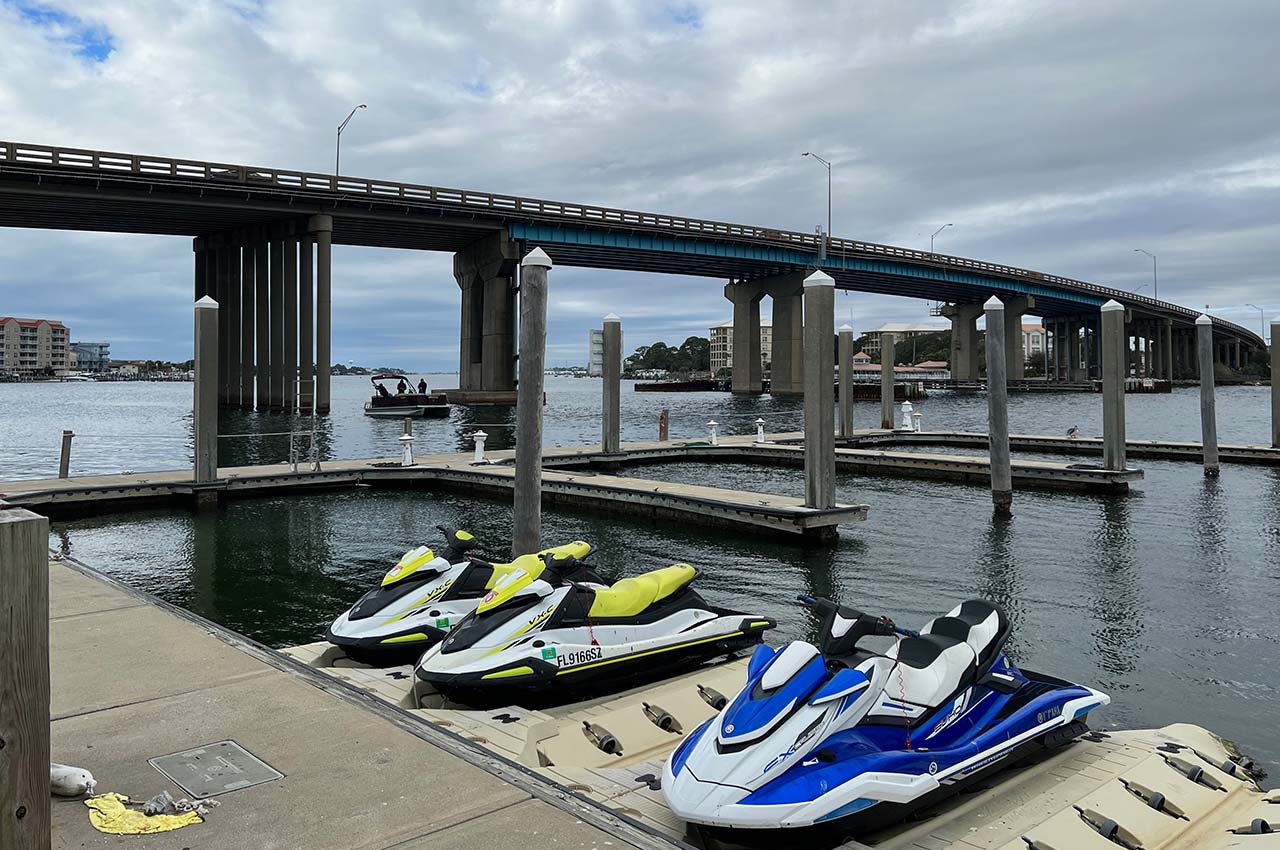 In addition to being a minimum wake zone, the construction zone extends 1,000-feet from all Brooks Bridge construction activities. In the active work zone, a
vessel's wake must not be excessive nor create a hazard for other vessels, construction equipment, or workers, according to FDOT.
"Work zone safety is critical, whether it's in your car on the roadways, or in your boat near the Brooks Bridge construction site," wrote FDOT in a press release. "Practicing safe behaviors, like eliminating distractions and reducing speed, can help save lives."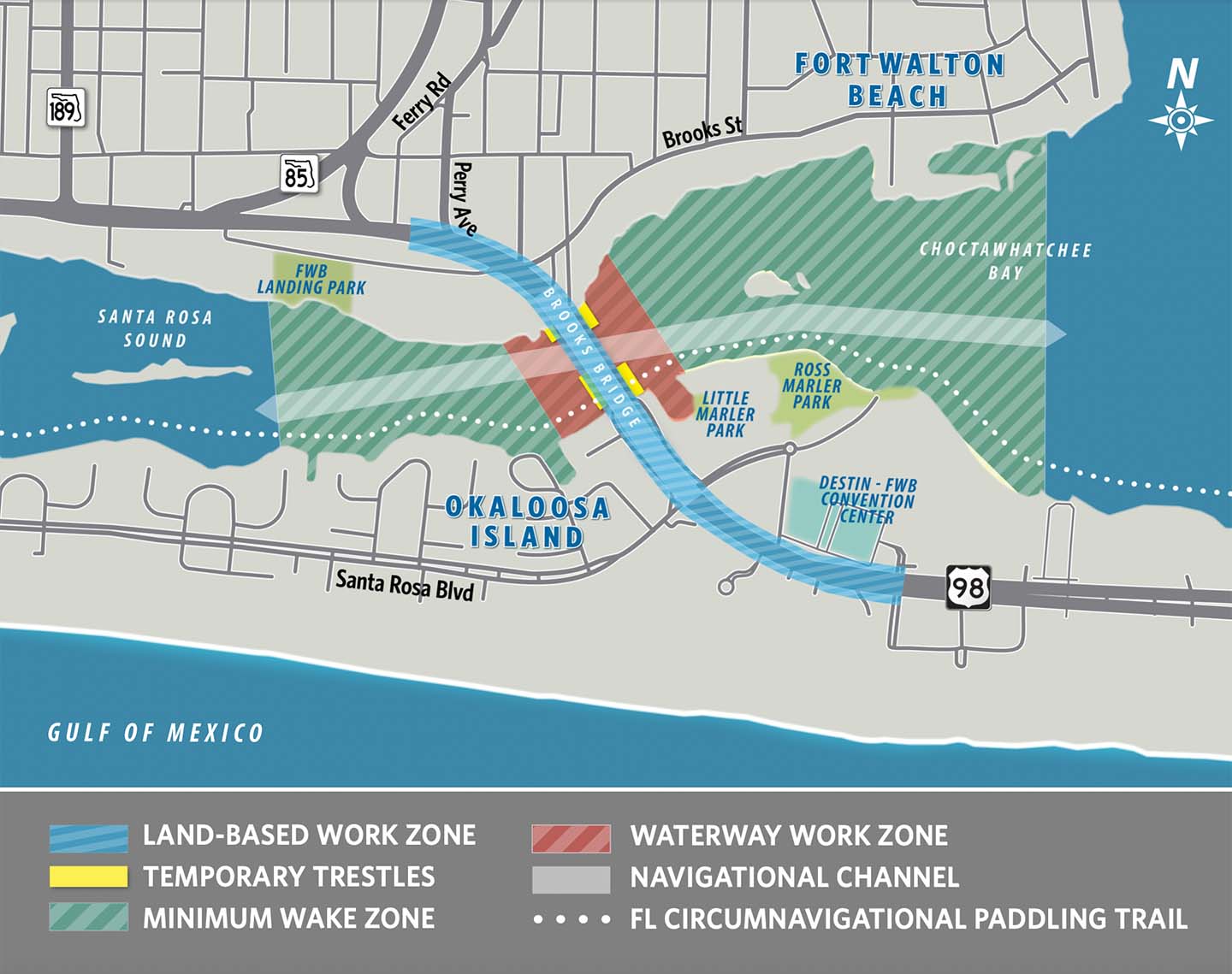 According to FDOT, all motorized watercraft are required to utilize the navigational channel within the construction zone. Access to the Florida Circumnavigational Saltwater Paddling Trail will be maintained and marked through the east side of the construction zone along Okaloosa Island.
For the latest on all things Brooks Bridge, head to ilovefwb.com.