Culinary enthusiasts and avid golfers alike have a new spot to visit in Destin, as City Food Hall officially opened its doors at the Destin Commons on Friday.
The 14,000-square-foot space houses 9 different eateries, a central bar, and two Top Golf Swing Suites. 
According to Kenzie Motai, Chief Operating Officer at City Food Hall, the goal of the space is to act as a culinary incubator, providing local chefs with the opportunity to operate at a low startup cost.
"We really like to look at ourselves as a culinary incubator," Motai said. "The concept is for us to build these beautiful spaces and make it almost turnkey for local chefs to be able to come in and start operating right away."
The 9 eateries at City Food Hall offer a diverse range of cuisines, from Jamaican-inspired soul food to health-forward café fare. Visitors can enjoy power foods from Birdie's Nourished Kitchen, Japanese cuisine with Southern flair from Nanbu Too, or bold Thai street food from Tuk Tuk Thai. Other options include Mexican-inspired dishes from Macho Taco, fresh cuts of fish from Poke Loa, and traditional Middle Eastern dishes from Zaitoun.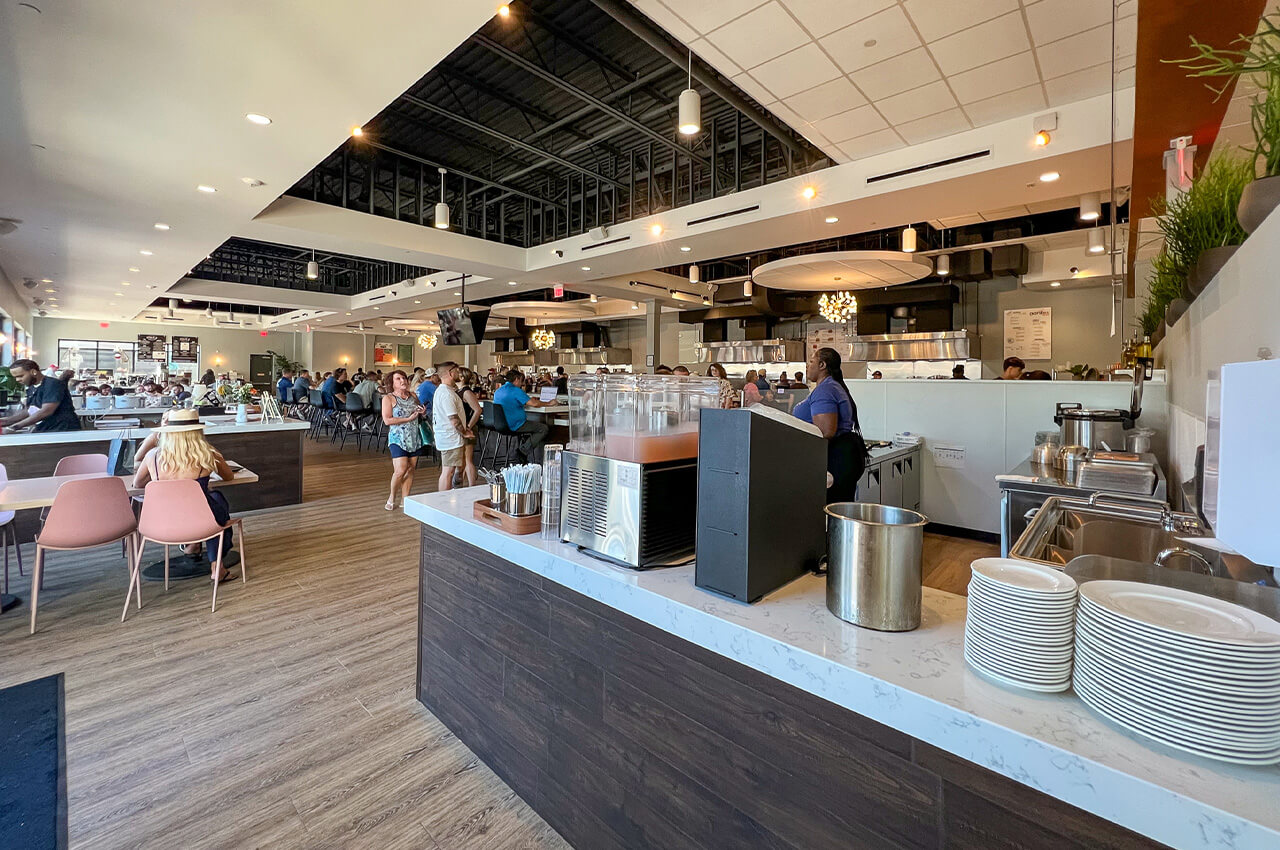 Here are the eateries:
Birdie's Nourished Kitchen: Birdie's offers a range of power foods from acai bowls and salads to healthy takes on traditional Southern fare.
City Food Hall Bar: Anchoring City Food Hall Destin, the bar features signature crafted cocktails, an expansive wine list featuring natural/sustainable/bio-dynamic options, and local beers.
Likkle jamdung: Jamaican Patois for Little Jamaica, is a concept created by Chef Shaun Watson. Originally from Kingston, Jamaica, Chef Shaun shares his Caribbean culture by giving the same creativity and authentic flavors in each and every dish served, from jerk chicken to braised oxtail.
Macho Taco: Mexican inspired soul food.
Nanbu Too: Created by owner and executive chef Nikhil Abuvala, Nanbu Too was born from his early love of Asian fare. Nanbu (translated to 'Southern' in Japanese) offers Japanese cuisine with Southern flair.
PB&J Bakery & Cafe: A health forward café with bold, unique dishes and nostalgic classics created by husband and wife duo, Phillip Bauer & Jess.
Pluma: A concept by brothers Robert, Ruben and Giancarlo originally from Miami, where they make 25-hour brined Fried Chicken.
Poke Loa: A family owned business from New Orleans serving up the freshest cuts of fish around. Poke Loa's fish is delivered fresh daily, and the fish, toppings and vegetables are chopped and prepared in house.
Tuk Tuk Thai: A concept by Chef Sonya Thaijjaroen bringing authentic Thai street food to the shores of Destin with ambitious dishes, bold flavors, mixed with hand-blended seasonings showcased by a military veteran owned team.
Zaitoun: A concept by a mother and daughter duo Lina and Haya, poised to bring traditional Middle Eastern dishes to the Destin community. The duo prides themselves on using signature recipes, spice blends, herbs, and homemade sauces to enhance only the freshest of ingredients.
In addition to the food offerings, City Food Hall also features a central bar with an expansive wine list, signature crafted cocktails, and local beers. The two Top Golf Swing Suites can be rented out by the hour for $45 on weekdays and $55 on weekends, offering visitors the opportunity to play different courses from around the world or other family-friendly games like football and soccer.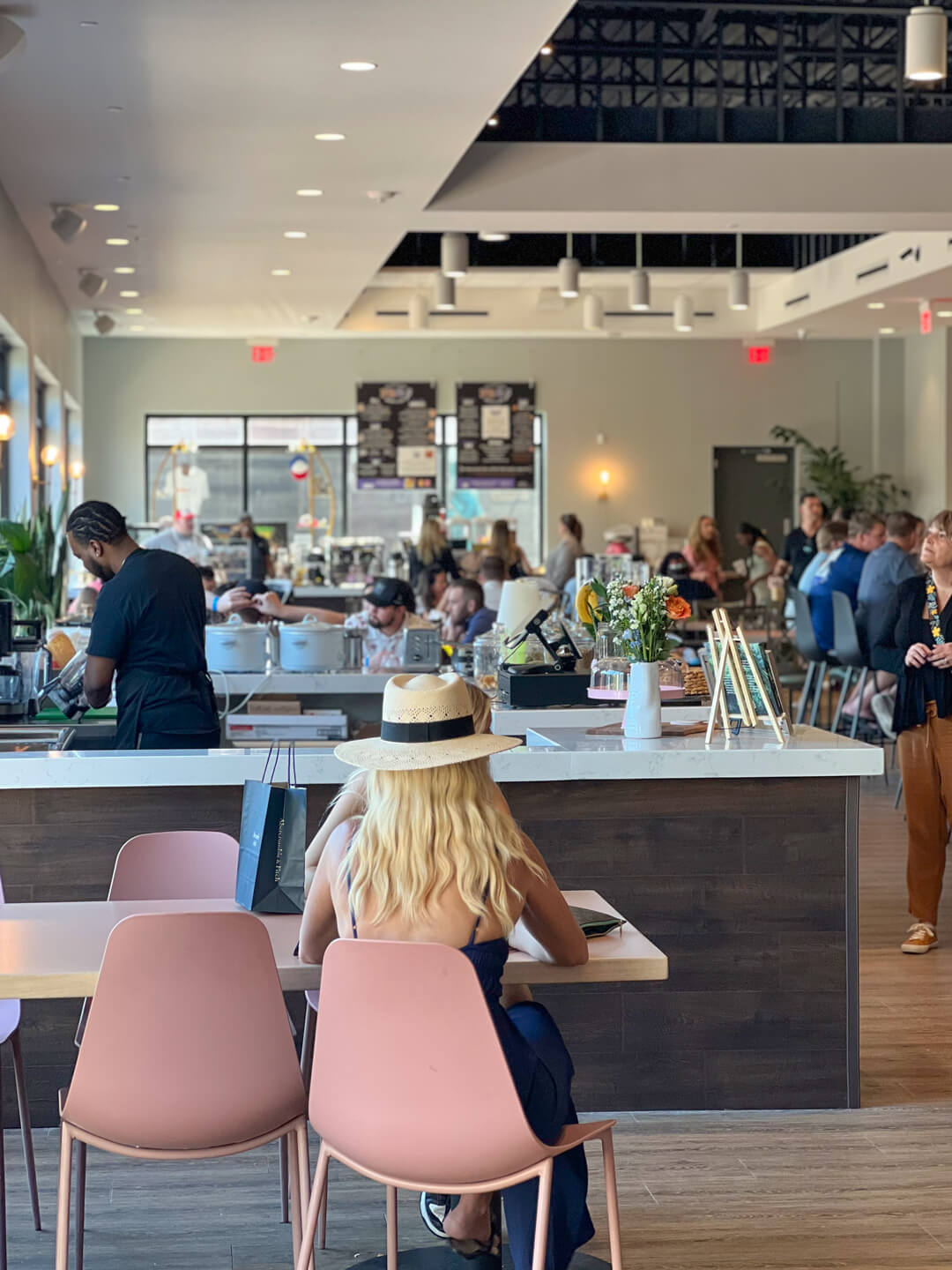 Motai says that they chose the Destin Commons as the location for City Food Hall due to its high visibility and heavy foot traffic. "We obviously want to be in highly visible areas and Destin Commons is one of the highest trafficked places," said Motai.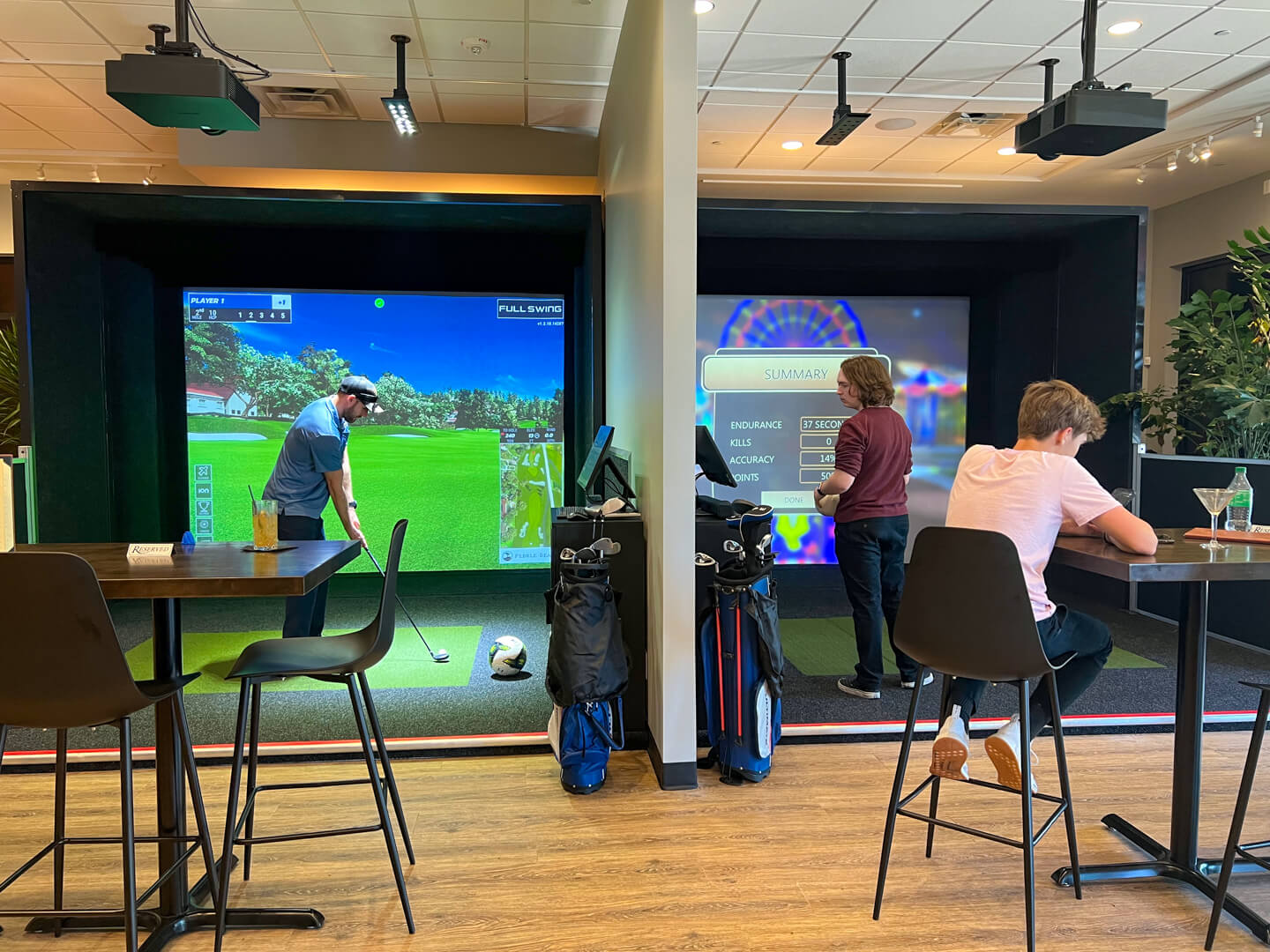 City Food Hall is open seven days a week, with hours from 11:00 AM to 9:00 PM on Sundays through Thursdays, and 11:00 AM to 10:00 PM on Fridays and Saturdays.
"It feels amazing to finally be open," Motai said. "Just seeing people enjoying the space and enjoying the food, it's pretty special to see it all come to light."
City Food Hall is located at 4237 Legendary Dr. H104, at Destin Commons.