At Monday's Okaloosa County School Board meeting, Board Member Dewey Destin was honored by Superintendent Marcus Chambers and his fellow board members for his 8 years of service to the school district.
"I think this is a proud moment for everybody," started Chambers. "You've been a person of character and a person of integrity. You've been a school board member who has been extremely supportive, but also not afraid to make the tough decisions, not afraid to appropriately challenge."
Chambers stated that Destin has been a "champion" for teachers and support professionals across the district and someone who has taken an interest in the capital needs of this school district.
"When you leave on this last day, we are a better school district than when you arrived and we appreciate you. So I just want to say thank you." said Chambers.
The Superintendent then read the plaque that was presented to Mr. Destin.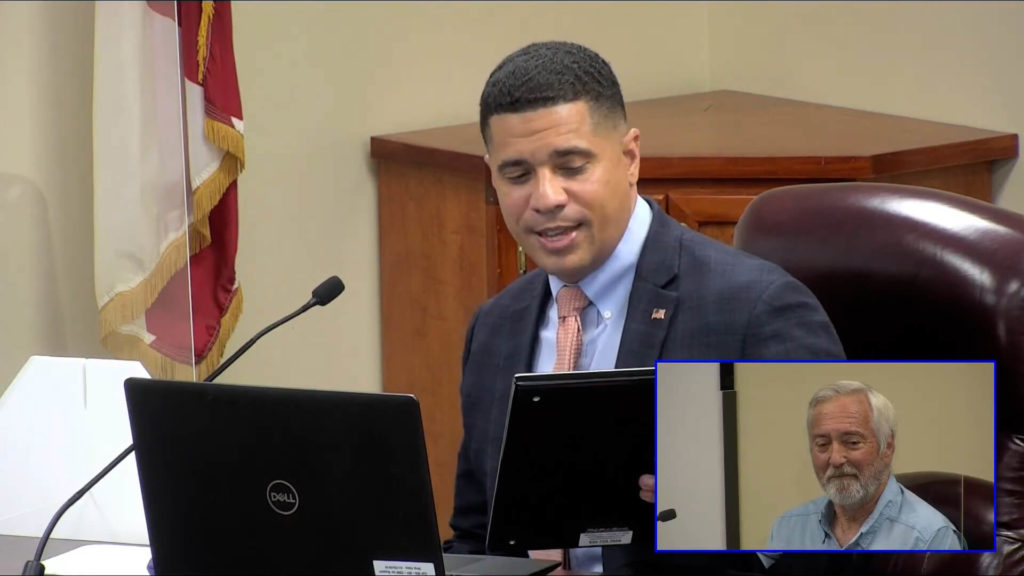 "In grateful recognition of the dedication, achievements and leadership of Dewey Destin, School Board Member District 2, from 2012-2020. Admired and respected for eight years of distinguished service to Okaloosa Schools. Presented with respect and highest esteem, Superintendent Marcus Chambers, and the Okaloosa County school board, November 9th, 2020."
The rest of the board thanked Dewey for his years of service and what he meant to each of them.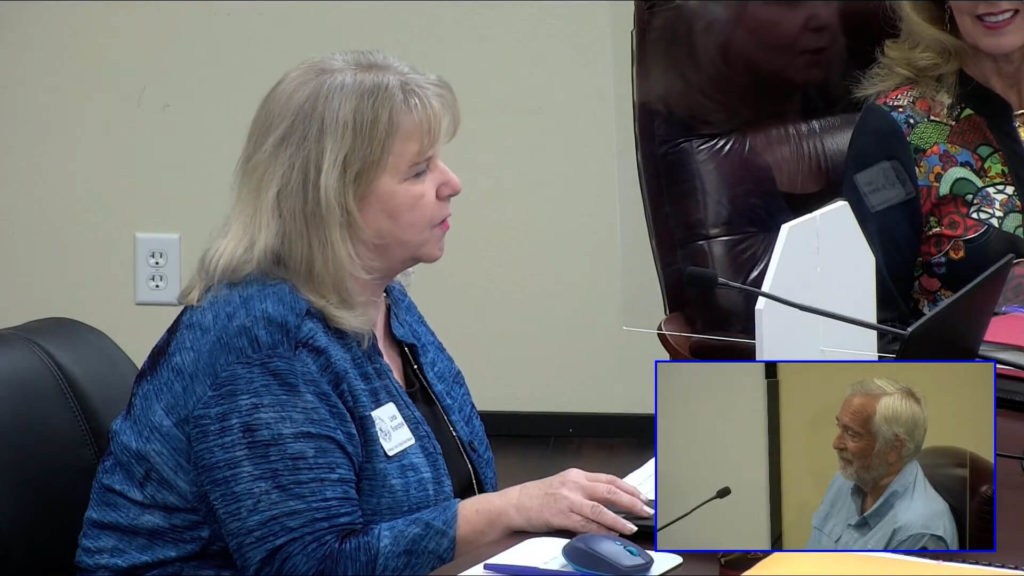 "I just want to know that I learned a lot from you," said Linda Evanchyk. "I really was a student with you being a teacher here on the board with me coming in new. Listening to you and hearing what you had to say. So I appreciate that. You really trained me on a lot of things in the two years that I've now been here. And I appreciate that."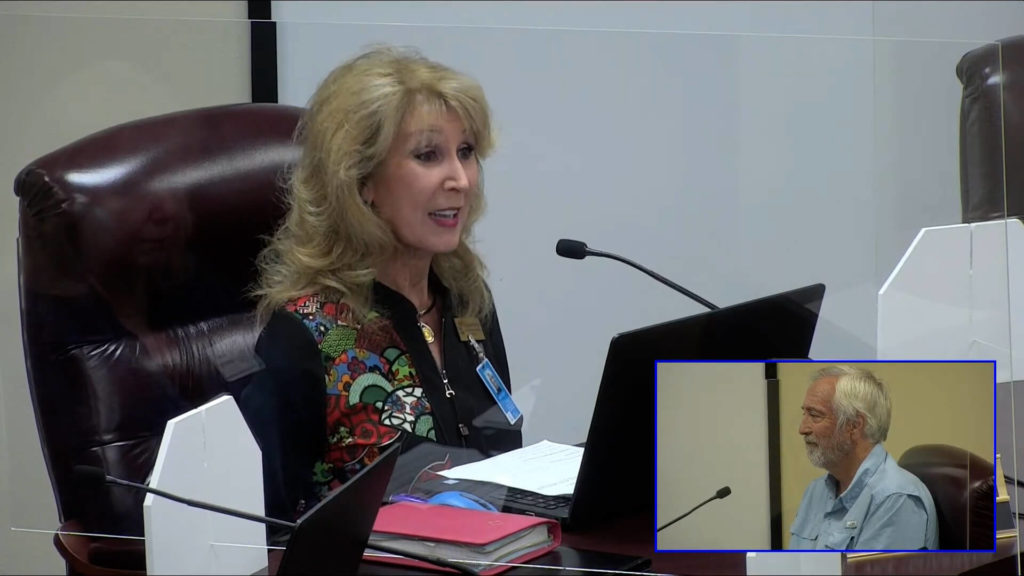 Dr. Diane Kelley spoke of her time as Principal at Destin Middle School and the family's impact and legacy on the Destin community.
"I will say that for the generations going forward in four years, eight years, 12 years, other people will occupy that seat but no one will fill it like Dewey Destin did," said Kelley.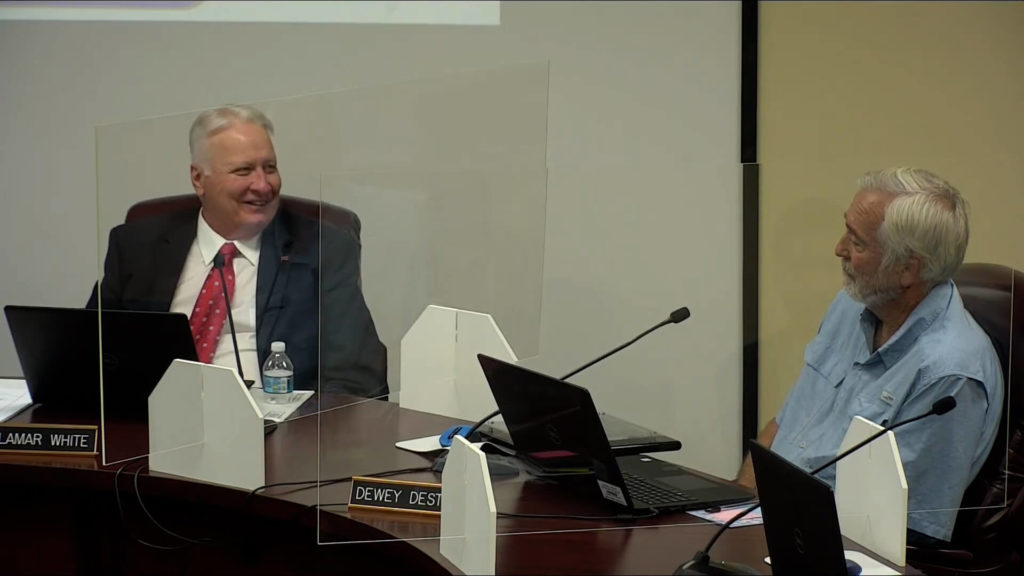 "I've been privileged and honor to know Dewey since we were both sophomores at Choctawhatchee High School 51 years ago," said Dr. Lamar White. "And it's just been great serving with you on the school board. I think it's important to note that Mr. Destin is leaving this board by choice in that he chose to seek another position and will be serving again on the city council there at Destin."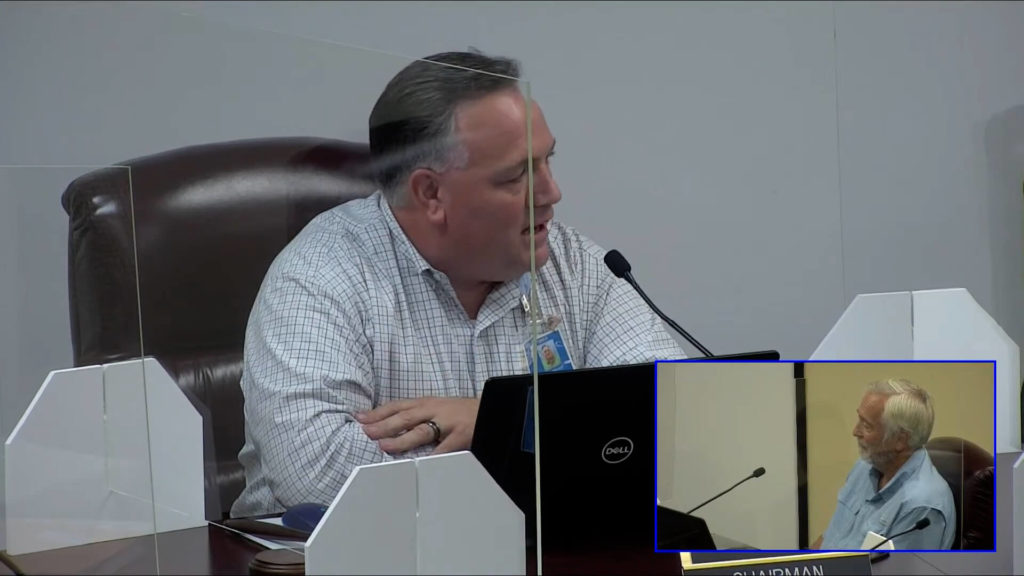 "It's going to be different not having you on the school board," said Tim Bryant. "Your two years of working with facilities, I'll just say… you got stuff done. And with the amazing team that was working with you, a lot of things got accomplished, especially with the Marjory Stoneman Douglas Safety Protocols that we had to get in place. And we're going to miss that. So thank you for your eight years of service on the school board."
Dewey Destin then addressed the board.
"It has been a pleasure and an honor to serve in this position. With the present board, and the boards that were here when I first came, it's very bittersweet to be leaving. I am very happy though that we were able to have the citizens support us and pass the half-cent. So I don't feel like I'm jumping off a sinking ship, which is a lot better than what it would have been had that not passed. I've really enjoyed the work that we've done here and I'll miss it. "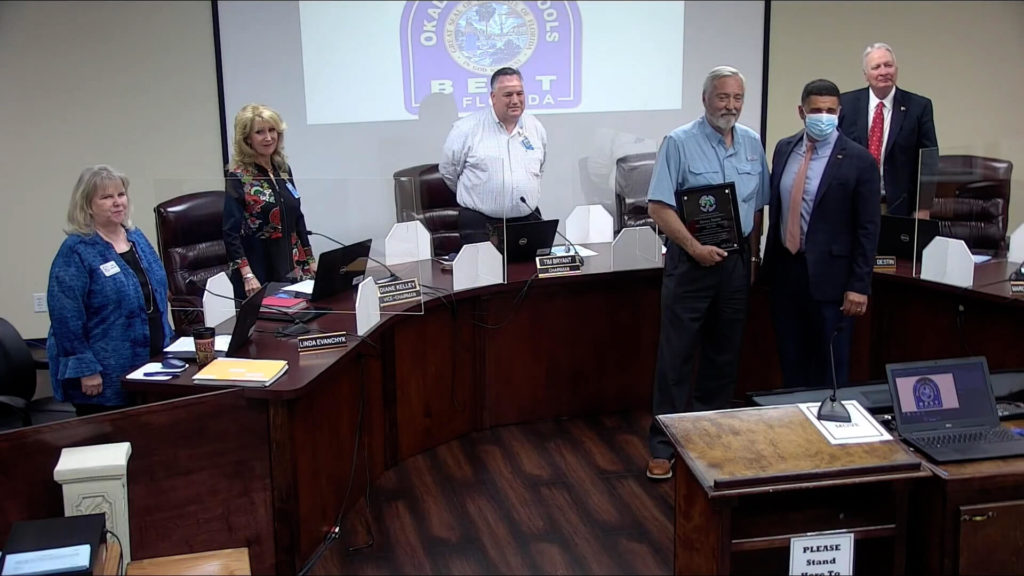 "I leave with the satisfaction of knowing that the half-cent sales tax money will be well monitored and that you all will do a good job in making sure that it goes toward the projects, along with Superintendent, that it should go to."