The Fort Walton Beach Vikings football team impressed with a dominant 28-13 victory on the road against the South Walton Seahawks on Friday night. The Vikings were led by an explosive running game and a stifling defense.
Offensive Triumph
Behind a solid offensive line, the Vikings unleashed a potent rushing attack that South Walton struggled to contain.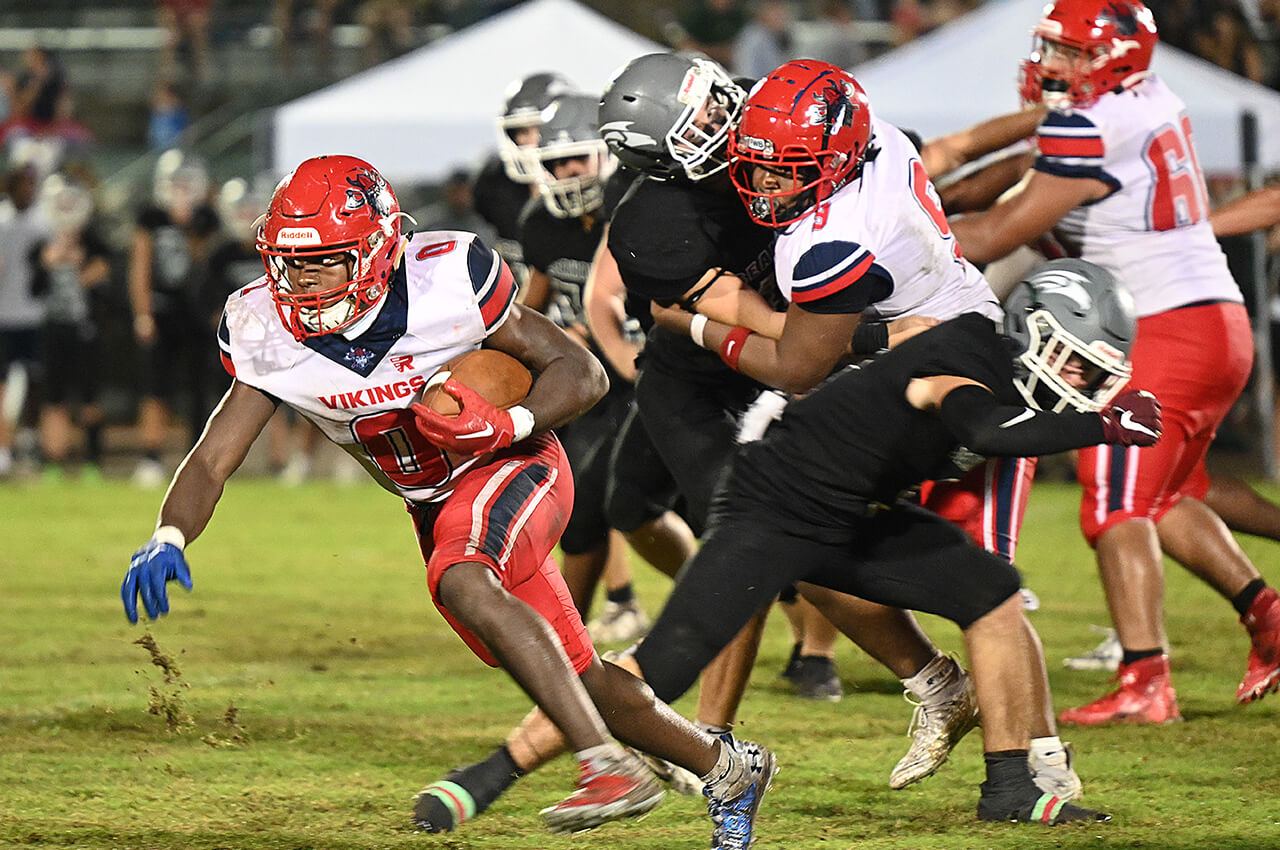 Junior running back Eddie Love Jr. was the star of the show, rushing for a whopping 259 yards on 23 carries with three touchdowns. He broke off a long 65-yard touchdown run in the first half that ignited the Vikings offense.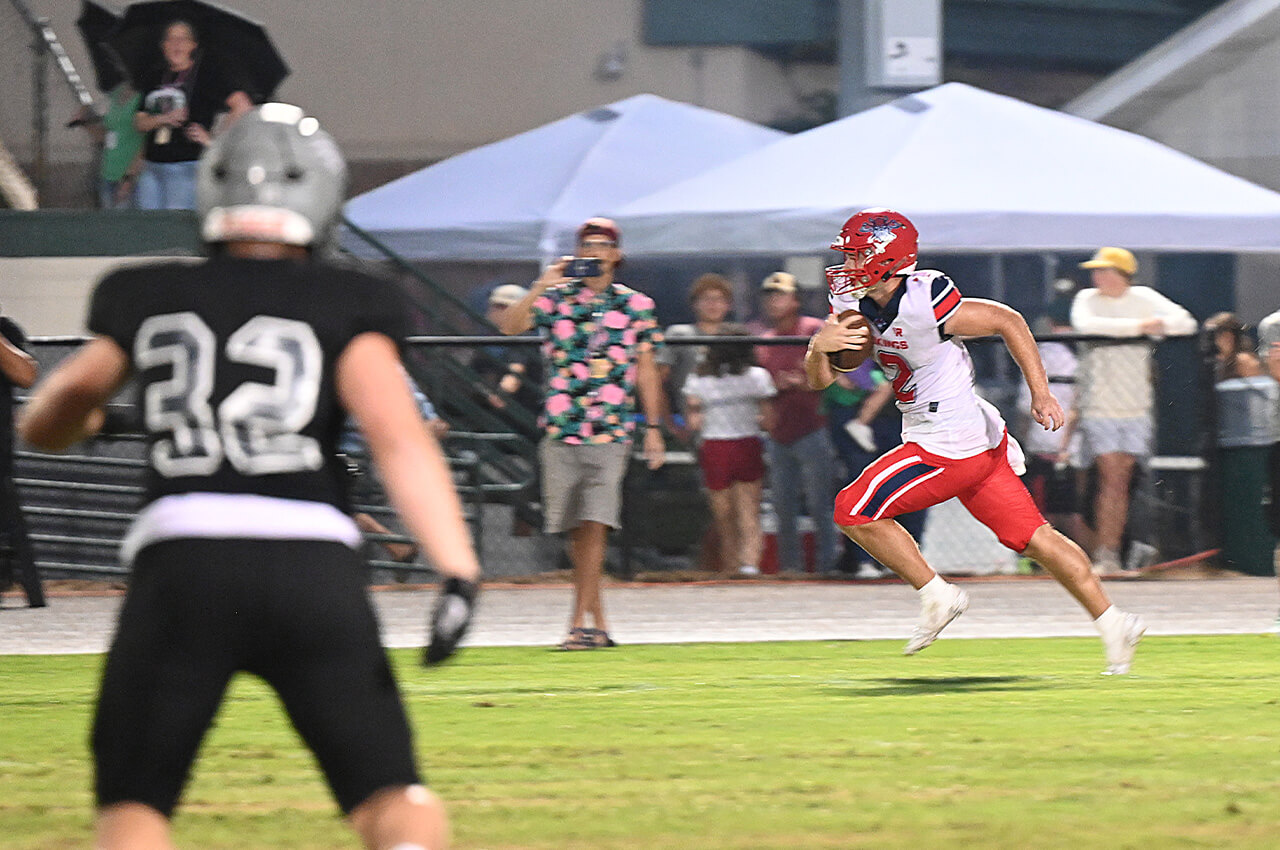 Senior quarterback Harrison Orr complemented Love's ground attack by managing the game efficiently. Orr went 4/6 passing for 38 yards and also added 58 rushing yards and a touchdown.
Junior wide receiver Owen Davis was a reliable target for Orr, tallying significant receiving yards on multiple receptions.
The Vikings offensive line imposed their will, opening up massive holes for the running backs all game long. Love and Orr's big nights would not have been possible without the dominant blocking up front.
Defensive Superiority
Defensively, the Vikings flew to the football and delivered crushing hits to overwhelm South Walton.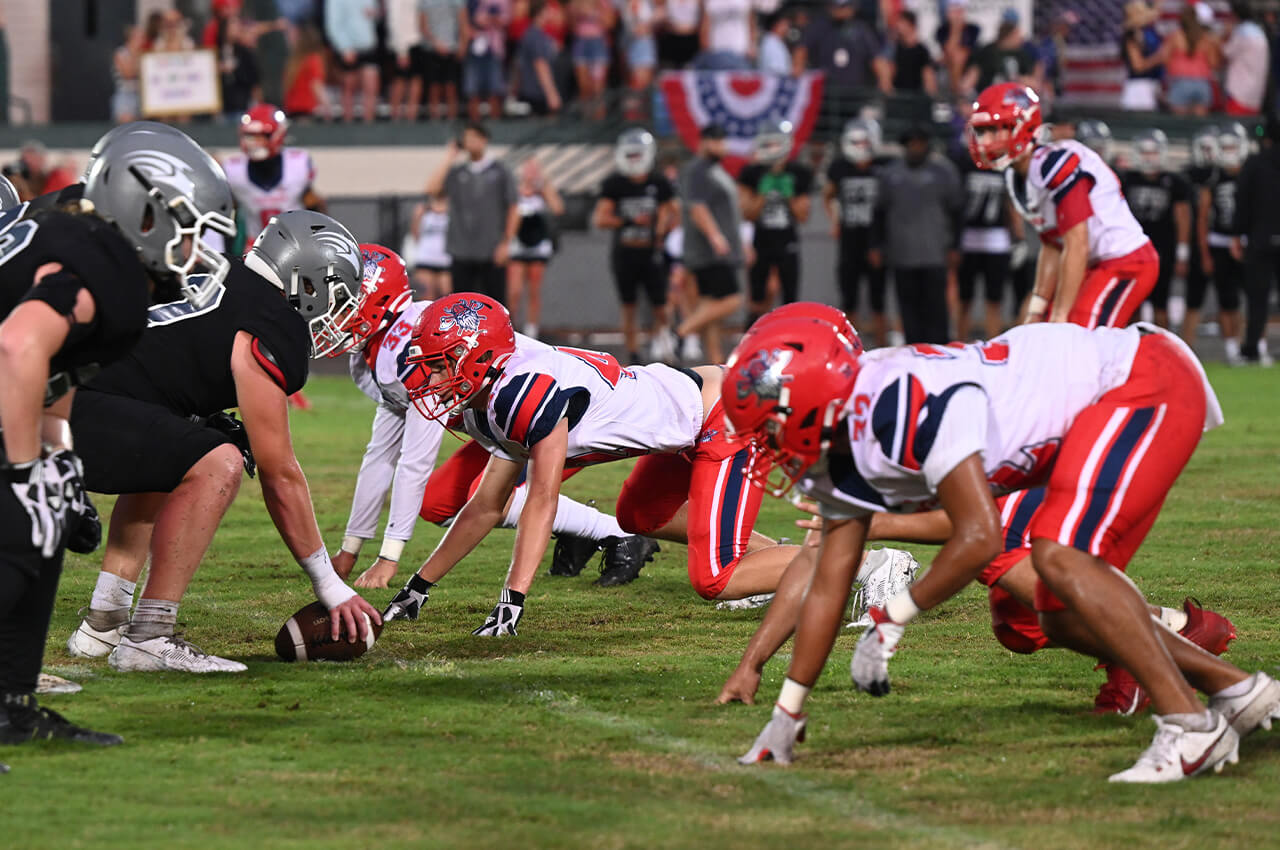 Senior linebacker Zavier Hamilton secured a crucial interception, while junior linebacker Dante Core added an interception of his own.
The defensive line, led by junior defensive end Marcuise Taylor and junior linebacker Ison Newcomb, applied relentless pressure on the Seahawks' quarterback. Taylor recorded an impressive five sacks, while Newcomb contributed two sacks, disrupting the Seahawk's offensive rhythm.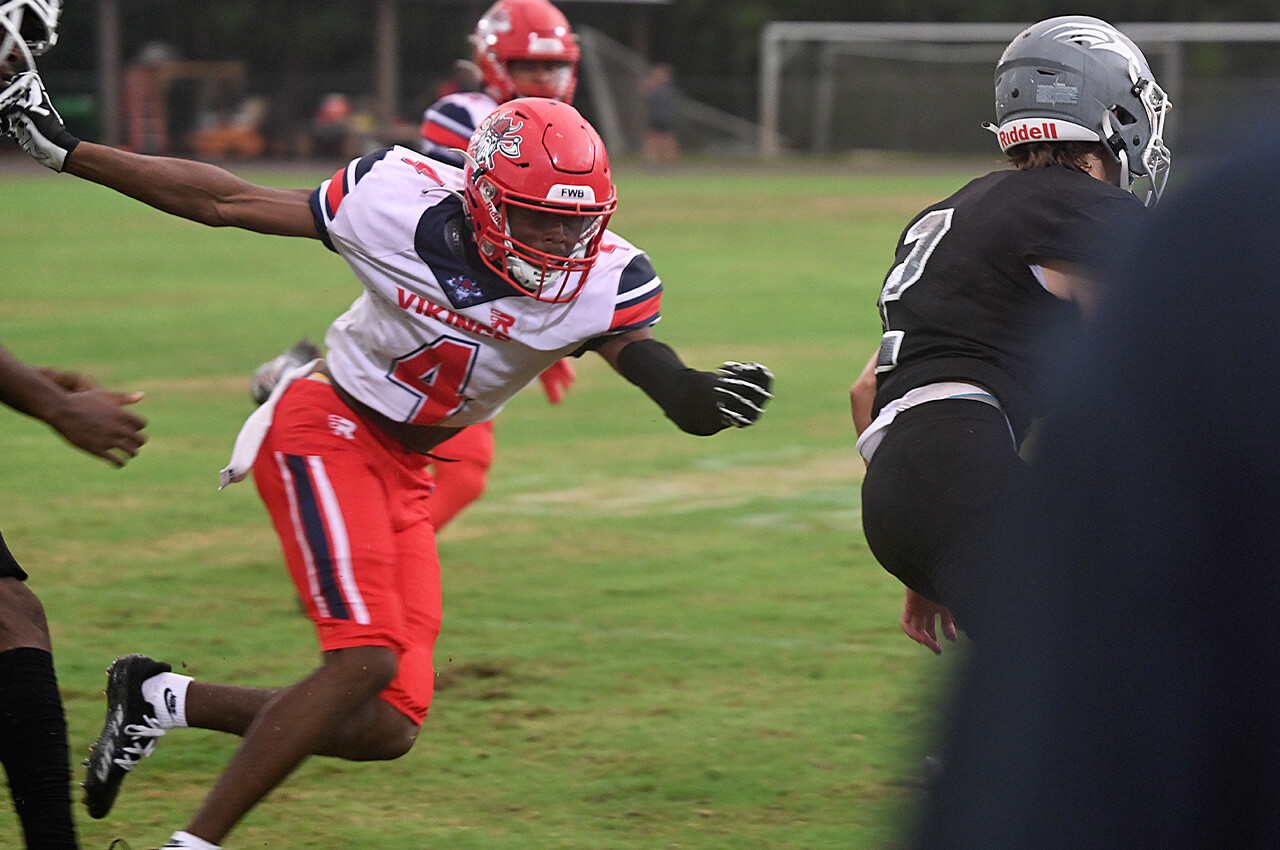 Special Teams Excellence
The Vikings' special teams played a crucial role in the victory. Senior kicker Jax Lechner made all four field goal attempts, and returners Eddie Love Jr. and Dante Core provided valuable field position through kick and punt returns.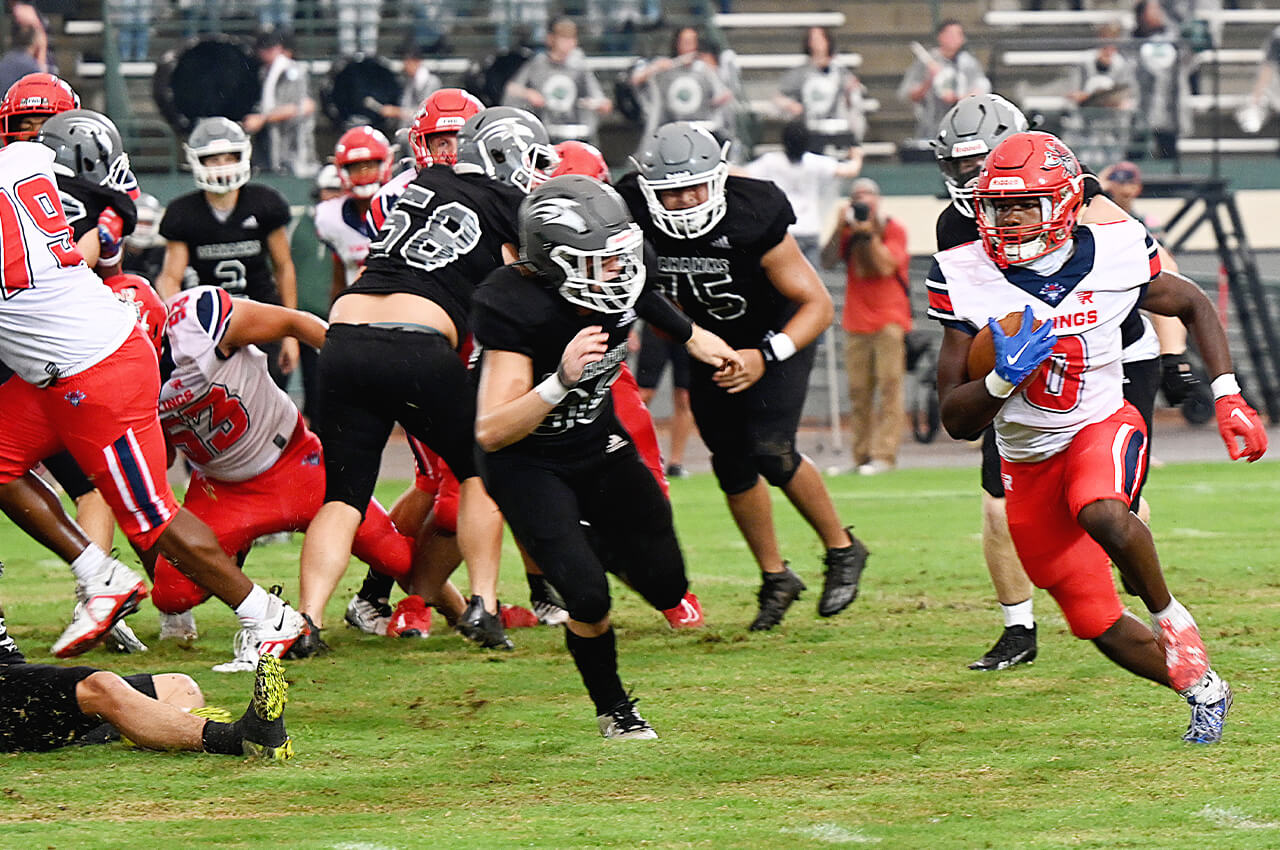 Next up: The Vikings have a home game vs. Rutherford on Friday, September 8 at 7:00pm.