The Captain Royal Melvin Heritage Park, a long-awaited project in Destin, was officially opened on Tuesday, July 18, 2023, with a ribbon-cutting ceremony.
The park, located at 206 Harbor Boulevard, had faced significant delays in construction since its inception in January 2021. Originally scheduled for completion in Fall 2021, the project extended over two years, with a revised estimated completion date of mid-April 2022.
However, the City of Destin successfully opened the park as planned. This morning's ceremony was attended by city officials, community members, and representatives from the Melvin family.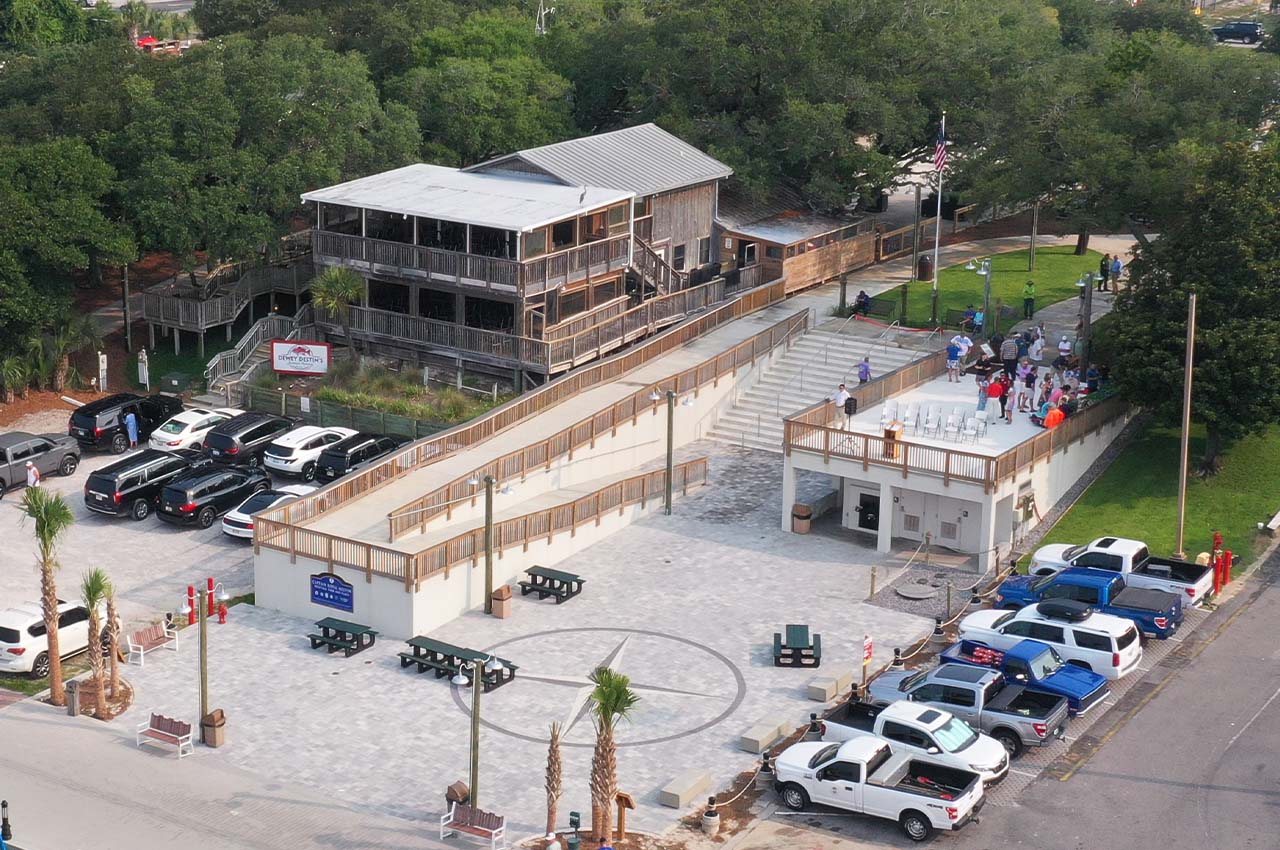 Mayor Bobby Wagner, expressing his excitement about the park, acknowledged the collaborative efforts that made the project possible. He said, "This is just another great initiative that was years in the making, but we're finally done. We could never have done this without the partnership of the private entities, the City Council, the citizens, and the family members that this is in honor of; this is really what community is about."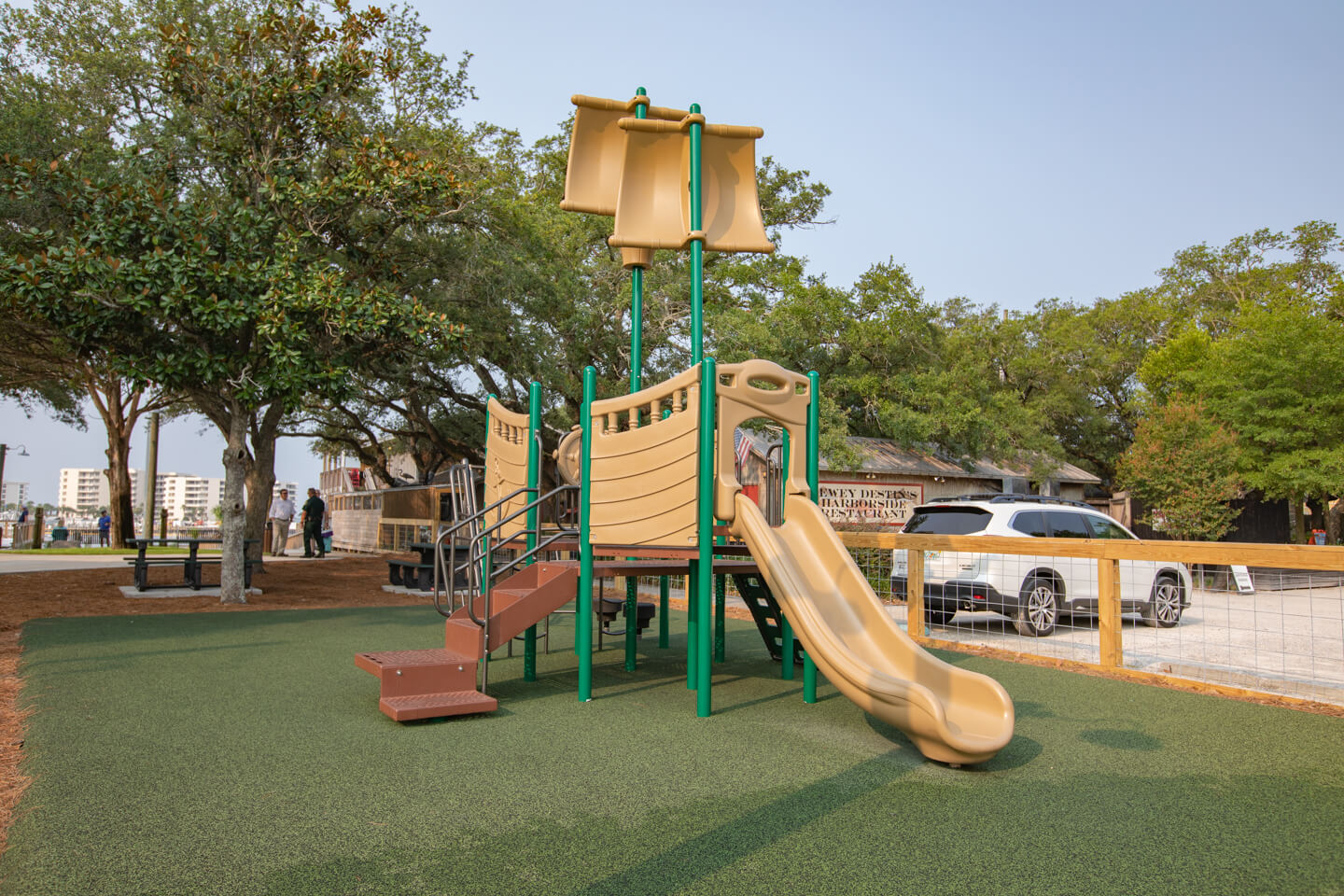 The park is situated just east of Dewey Destin's Harborside Restaurant and offers various amenities for visitors to enjoy. These include:
A small playground.
Harbor and Wildlife Observation Platform with educational signage.
Harbor Boardwalk.
Picnic pavilion.
Terraced walkway from Harbor Boulevard to the harbor boardwalk.
Drinking fountain and restrooms at the resource center.
Bike racks near the park entrance at Harbor Boulevard.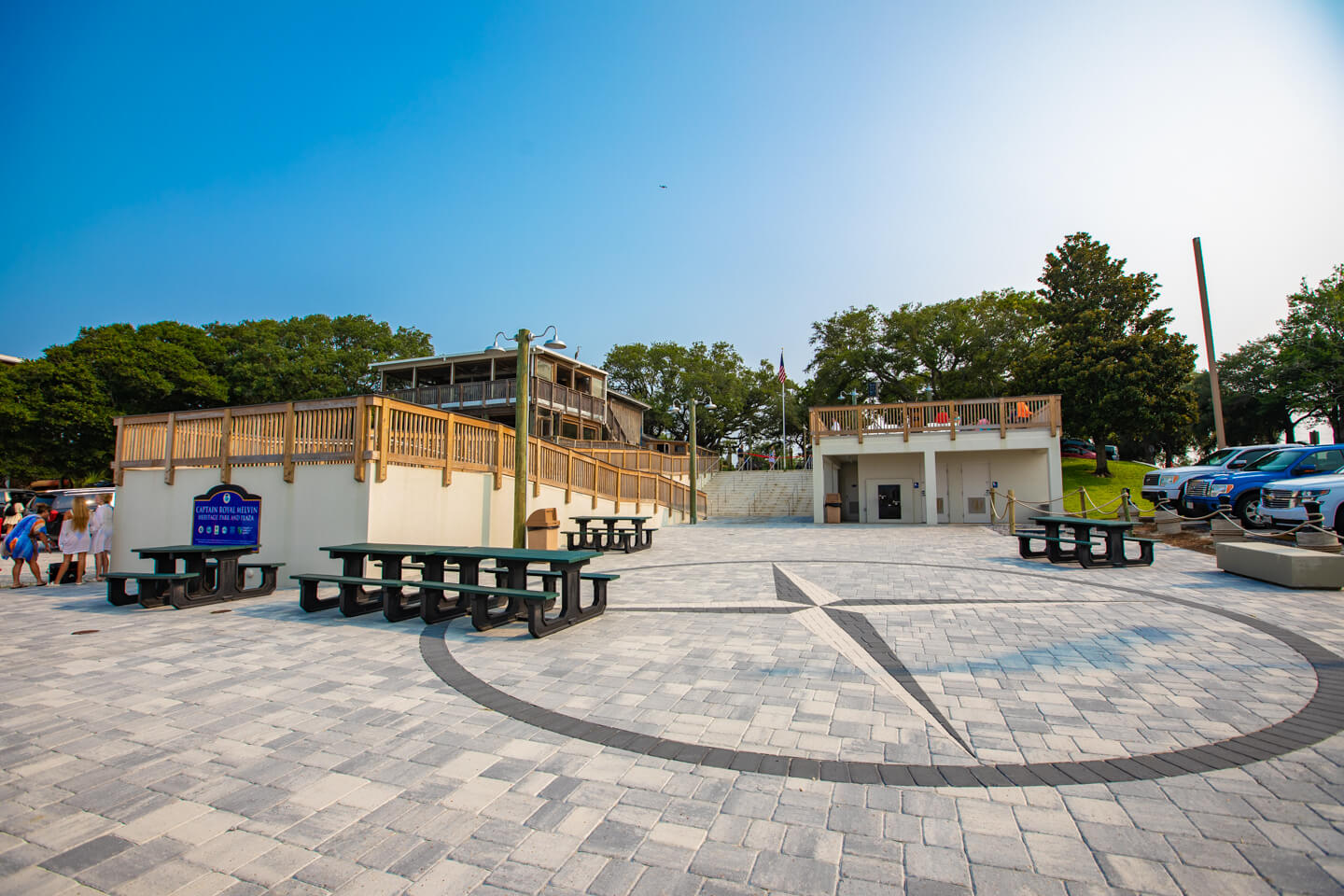 City Manager Lance Johnson reflected on the journey to complete the park, and expressed his pleasure at witnessing the opening.
"Back in 2006, I was told when I was the Parks and Rec Director that we were purchasing a new property to have a new park in Destin, and I was ecstatic," said Johnson. "I didn't ever know if we were going to get here. This is one of the best days of my whole tenure with the city of Destin."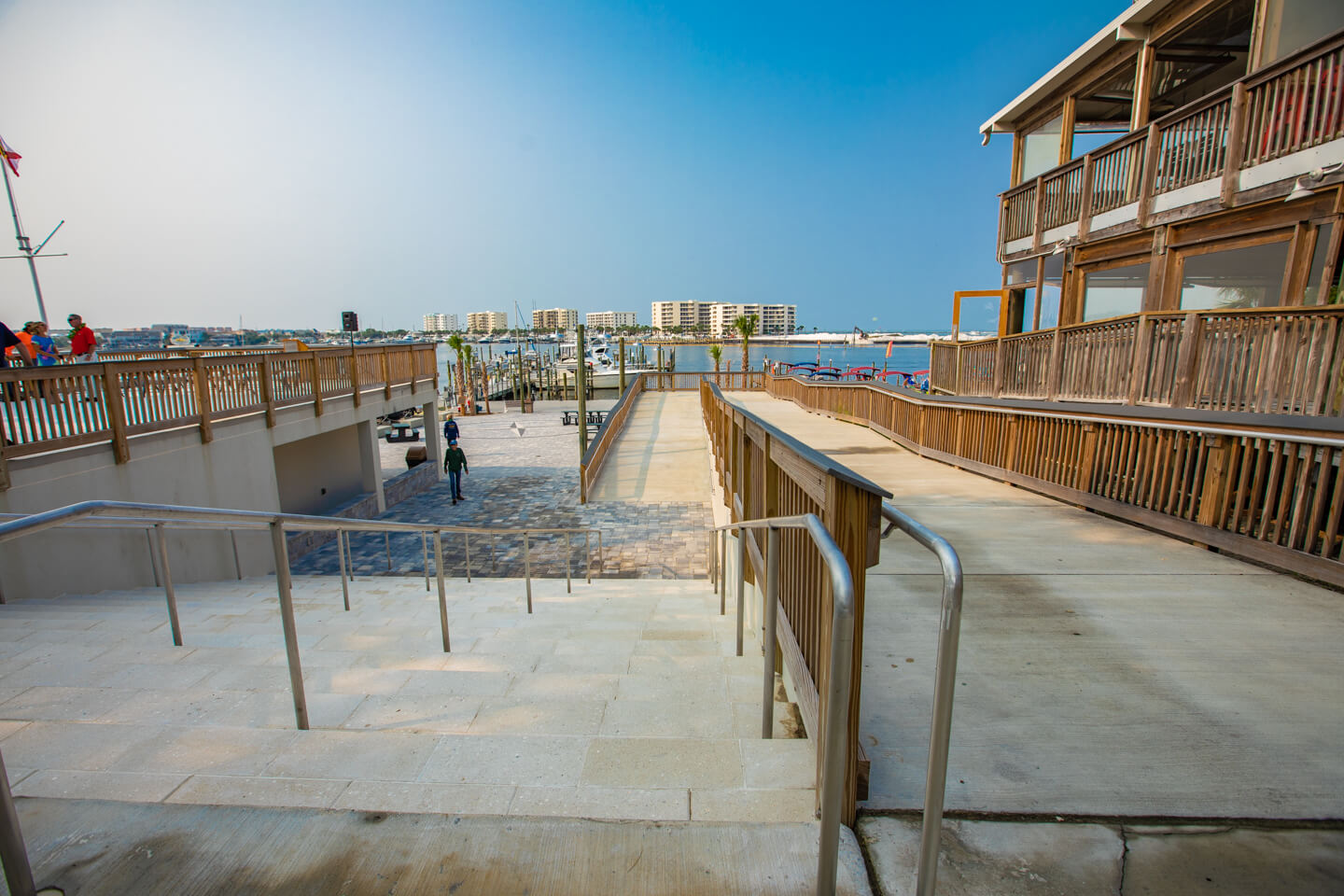 Scott and Royal "Bo" Melvin Jr., sons of Captain Royal Melvin, expressed their gratitude to the community and city officials for their support throughout the project.
"It all goes back to our grandparents, Millard and Sarah Melvin," said Bo Melvin. "If it wasn't for them settling on this piece of property right here, five generations of Melvins would not have been able to live here or play here on this property, and to see what has become our father and grandparents would be humbled and honored."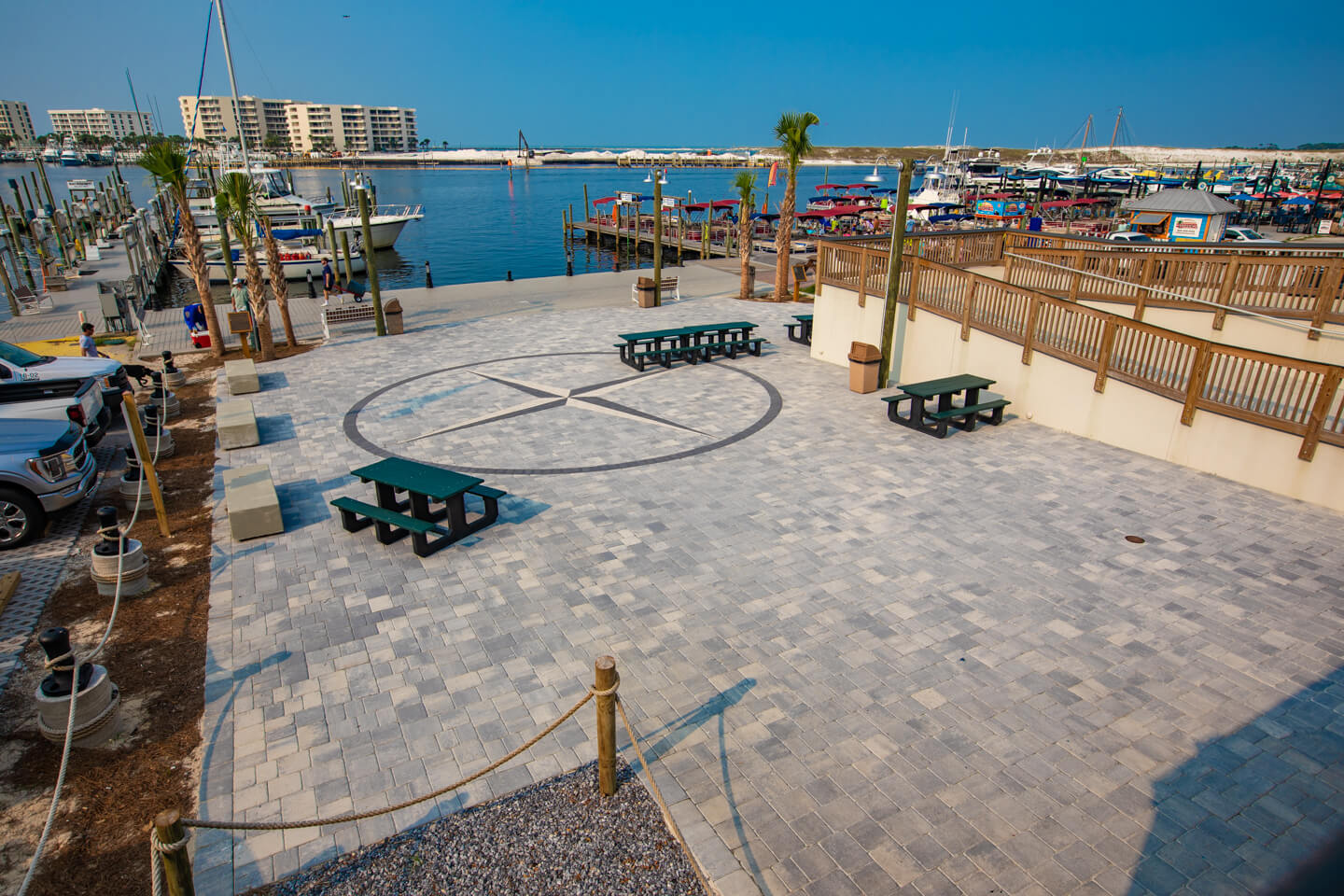 At the end of the ceremony, Mayor Wagner presented the Melvin family with Destin Challenge coins, recognizing their enduring legacy and contribution to the community.
He stated, "With over five generations, I believe that very much puts you guys in this category. I really appreciate you guys being a part of it and allowing us to carry on your legacy and the name with a new city park."
Destin residents and visitors can now enjoy the new Captain Royal Melvin Park, a place that celebrates the heritage and natural beauty of the area, while honoring the Melvin family's significant contributions throughout generations.