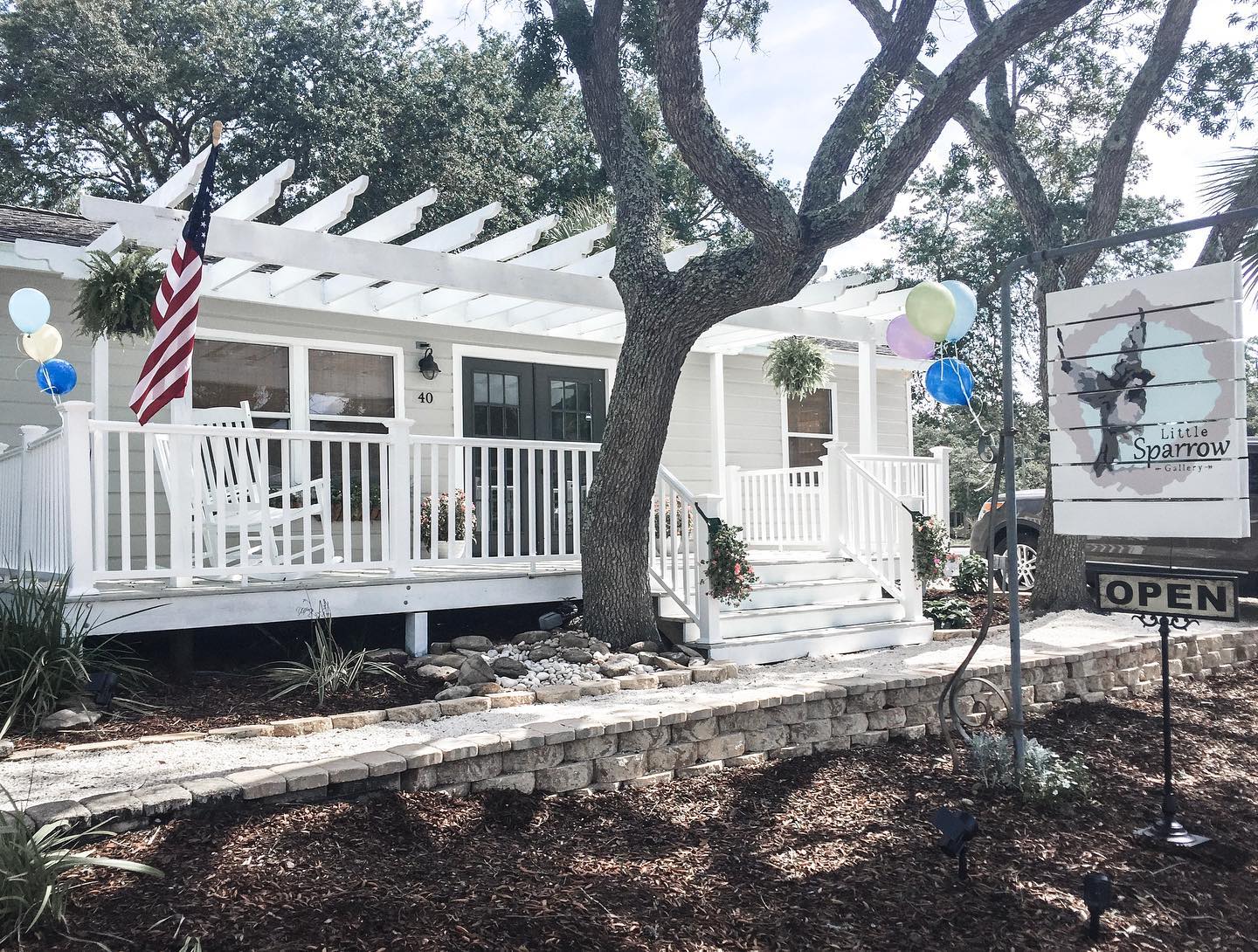 Little Sparrow Gallery opened this week in Cinco Bayou! It's the newest place to stop and shop for home goods, local art, and gifts! Eden Wiegand put blood, sweat, and tears into renovating this house and has turned it into something lovely. We had the opportunity to ask Eden a few questions and here's what we found out!
Can you share a little about who you are and what inspired you to open Little Sparrow Gallery?
"My name is Eden. I am the owner and founder of Little Sparrow Gallery. The idea to start a business was honestly birthed out of a realization that life doesn't always go as planned. Somewhere between my graduation from art school & Dolly Parton's music, I learned my passion lied not in art specifically, but rather the home & how art & specific elements make a house a "home".
So with a million questions, no plan, I moved back to Florida from Washington State with my dog to begin renovating the new property. I put my skills together, and the resources I had. Goodness, I was workin' more than 9 to 5, but with every small success, I kept going. I'm a determined gal, so I continued to ask questions, work with what I could get my hands on, and prayed.
"Here we are now 3 months later and I'm so grateful for how far I've come. & I'm just thrilled to see what will happen next!"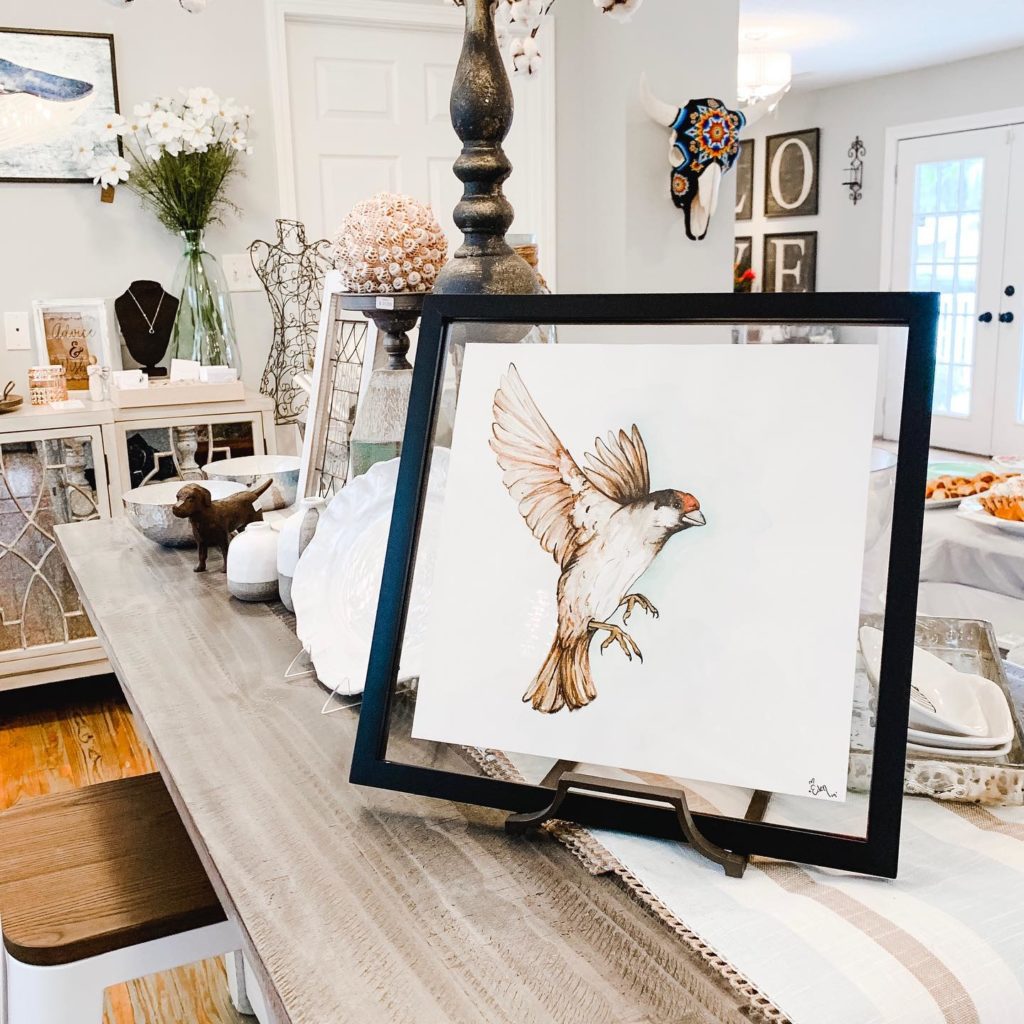 What types of items do you carry?
"Our inventory offers high-quality goods that will help create inspirational, memory-filled homes, that are full of both rest & creativity. I carry a variety of home decor including lamps, votives, & unique accessories. Daily necessities for life's big moments or every day adventures like jewelry, inspirational gifts, candles, paper products, cards, & my personal favorite — gurgle pots. Displayed throughout the store are one-of-a-kind art pieces made by myself along with other local artists & artisans I have curated."
What has been your favorite part of opening this business?
"The opportunity & ability to be creative in ways I had never originally planned is so special. I'm grateful for the ability to curate something I am truly proud of. Meeting people & making new friends has been an added bonus!"
What makes Little Sparrow Gallery unique?
"As an artist or business owner, it's easy to compare everything I do to other people in my line of work. But I read something recently, "God made only one of me, so I figured I should start using that to my advantage." & that's what I'm doing. I want to be me, and I think you can feel it.
So yes, this is a store, but I've created an inviting atmosphere to make you feel as though you've been invited into my home. May it be elevated & inspiring, encouraging & always bright."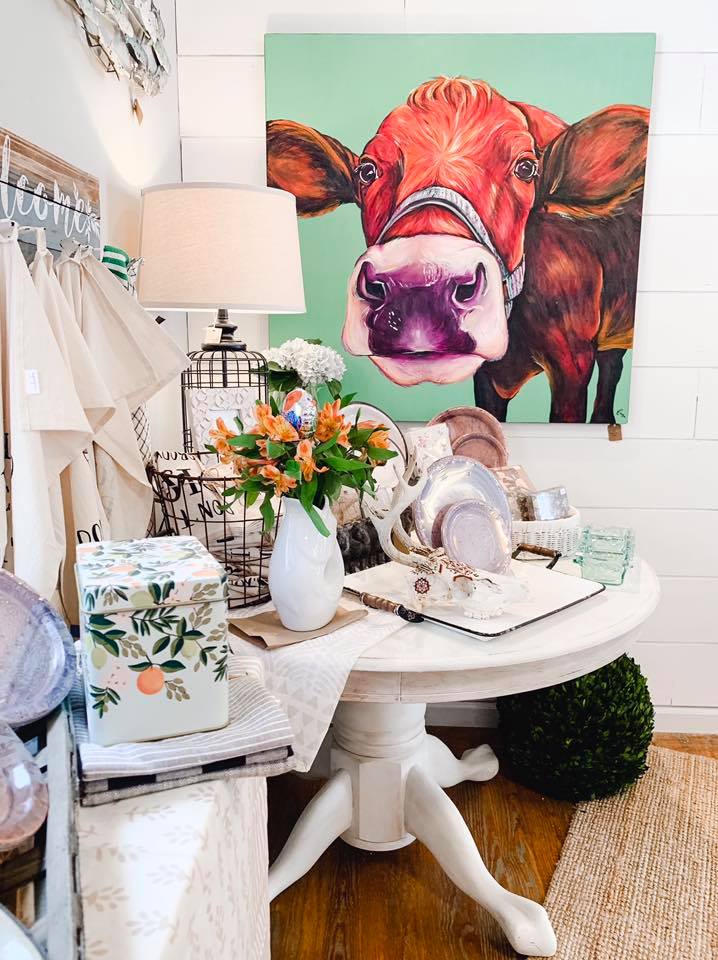 I noticed you renovated the location of the store. Can you share more about that and did you face any challenges during that process?
"I did! Challenges = many, plenty of sweat, blood & tears went into this labor of love. When I first saw the property, I knew it drastically needed help. It was terribly unwelcoming! I began the renovation to uncover the core bones of the building, letting it be simple, light & fresh.
The exterior makeover consisted of tearing off 3 landings to the front, removing two windows, reconstruction of the back & front decks, replacing boards, adding new railing & new siding, lots of landscaping & of course, paint. All the things! The interior was painted & a statement wall with custom shiplap was created too!"
Location and Hours
📍40 Irwin Ave Fort Walton Beach FL, 32538
⌚Monday-Friday from 10 AM to 5 PM and Saturday from 10AM to 6PM and closed on Sundays
---
Little Sparrow Gallery also has a shop dog in training named Dolly. She may give you kisses when you stop in to shop! Eden also offers opportunities for custom art pieces. She does acrylic colorful pet portraits, watercolor, and more!
You can follow Little Sparrow Gallery on both Facebook and Instagram to stay up to date on new products, events, tips for the home and more.
"I am just so grateful for this opportunity to follow my heart. Thank you, to everyone who has come and supported the business. I cant wait to see how this goes. "

Eden Wiegand
Have you stopped by Little Sparrow Gallery yet?