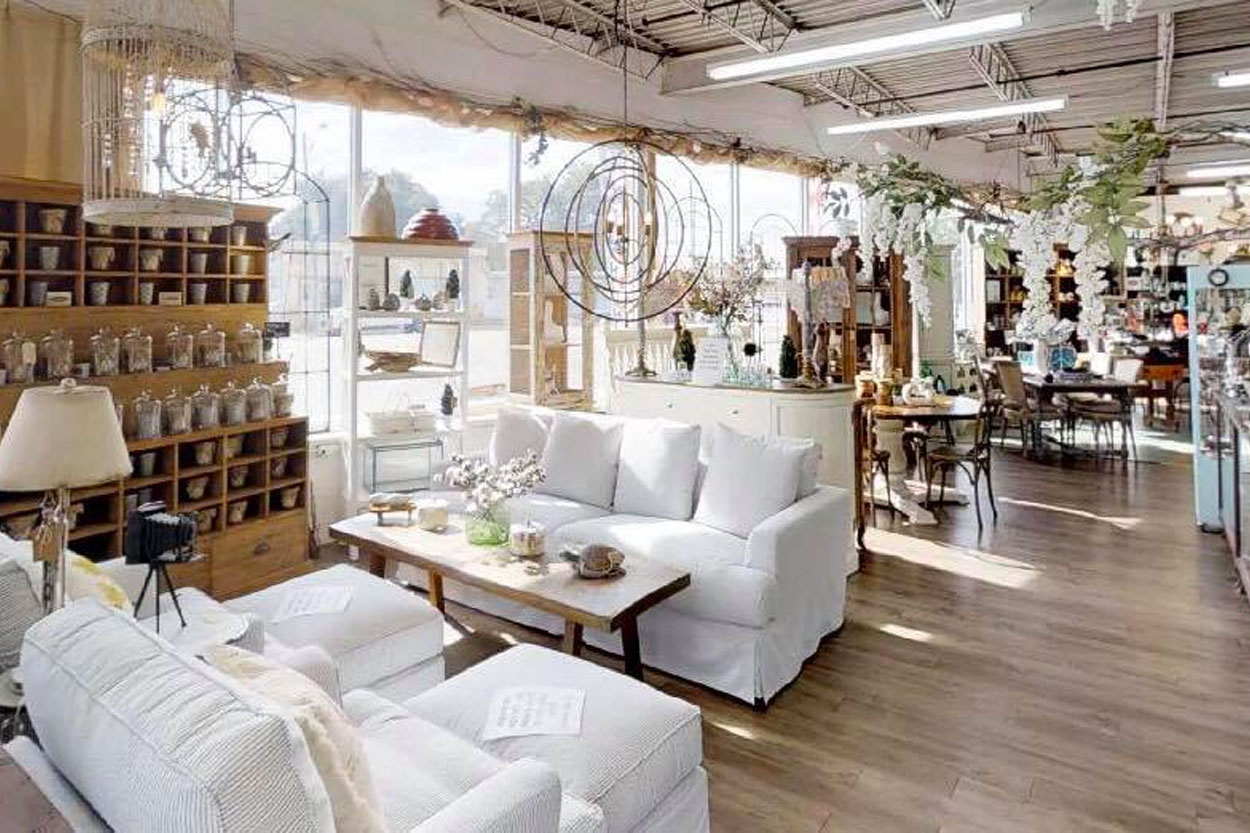 We've talked before about ways to support local businesses, but how about a suggestion on WHERE to shop local? Belles and Whistles Southern Market is a one-of-a-kind market located on Eglin Parkway in Fort Walton Beach that's worth checking out.
Bethanne Adams opened Belles and Whistles with the vision of bringing a variety of "really cool ideas" to the local consumer. As the previous owner of an antique store, Bethanne loves timeless items that are not only in good working order, but feel new and smell great. That's why you won't find many antiques around the store, but instead new items with a vintage touch. Here are a few of the unique items you can expect to find at Belles and Whistles.
Furniture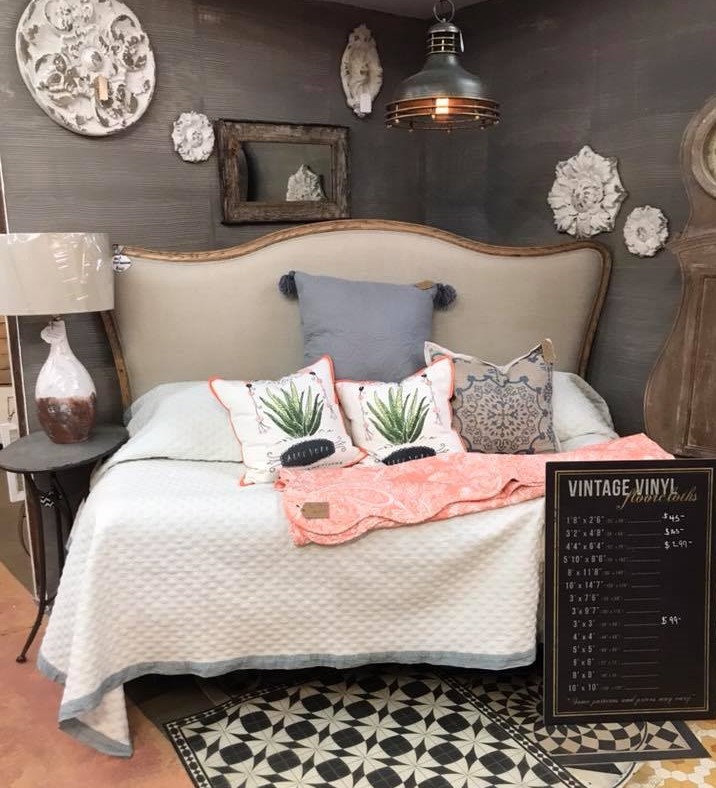 Belles and Whistles has a lovely selection of unique furniture pieces that is always changing. Every time I stop by, they have something new. In fact, our family recently purchased a gorgeous farmhouse table made from reclaimed wood by a man out of Niceville. It is a very special piece of furniture and an example of what you can expect to find there. They carry new pieces of furniture as well.
Vendors
Along with all of the cool things the market itself carries, there are also several vendor booths throughout the store. These vendors include everything from unique children's clothes, locally made dog collars, handmade wreaths, and jewelry! How awesome is it to not only support a local business, but also local artisans?
Home Decor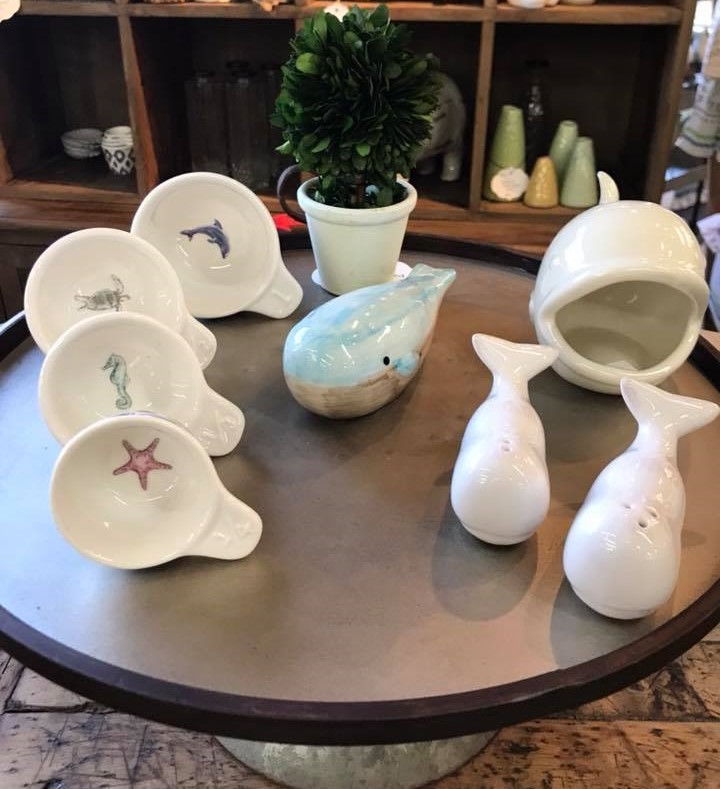 The selection of home decor is different than what you will find at most stores in the area. You can expect to find everything from plates to vintage vinyl floor mats to quirky throw pillows. That means Belles and Whistles isn't only a great place to shop for yourself, but also for gifts! Not to mention, they have a Christmas booth all year round 😍.
Soaps and Candles
Another product I personally go to Belles and Whistles for is the soap. They carry SallyeAnder soap, which is an amazing all natural soap with great ingredients. There are a few other soaps and lotions they carry, along with a great selection of soy candles. The delightful smell that greets you as you enter the store is either the soap or candles!
Clothing and Shoes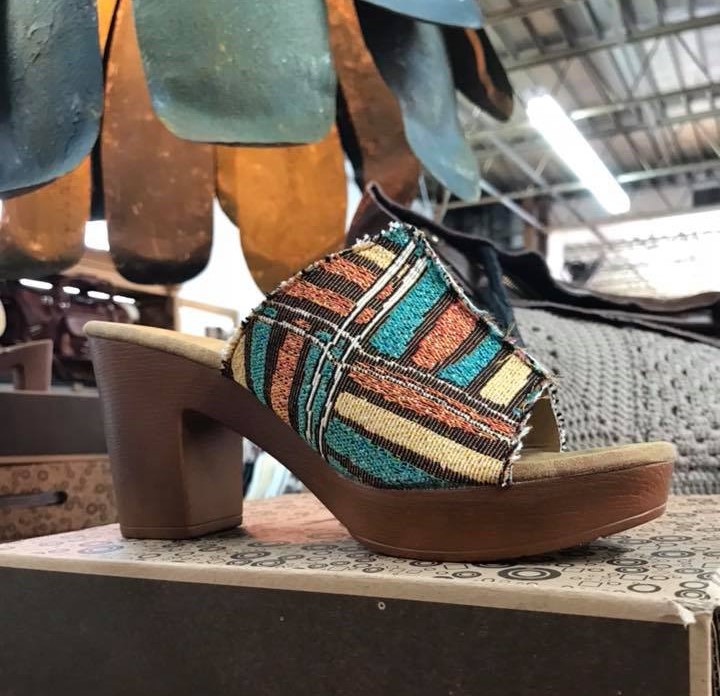 On top of the charming home items that are carried at Belles and Whistles, you'll also find boutique-type apparel for both women and children. There's an awesome selection of things like tops, linen dresses, and even shoes!
---
Aside from the shopping aspect of Belles and Whistles, they also frequently host art classes, such as an upcoming Art Resin Class. You can expect to always be greeted by friendly faces and if you're not local, they have an online shop! If you're in the mood for shopping, consider stopping by Belles and Whistles Southern Market and support a local business before heading to the big box stores.
Have you stopped in Belles and Whistles yet?