Beal House Fort Walton Beachfront, Tapestry Collection by Hilton, has officially opened its doors on Okaloosa Island, marking the completion of an extensive renovation project.
The six-story, 100-key hotel, formerly known as the Best Western, underwent a complete transformation to merge its new identity with the area's rich history. The reimagined Beal House is owned and operated by OTO Development, based in South Carolina, and is part of The Johnson Group.
Nestled along the sugar-white sand of Okaloosa Island, Beal House Fort Walton Beachfront is ideally situated to offer guests an unforgettable experience. The hotel reopened on Thursday, May 25, after an extensive renovation that left no stone unturned.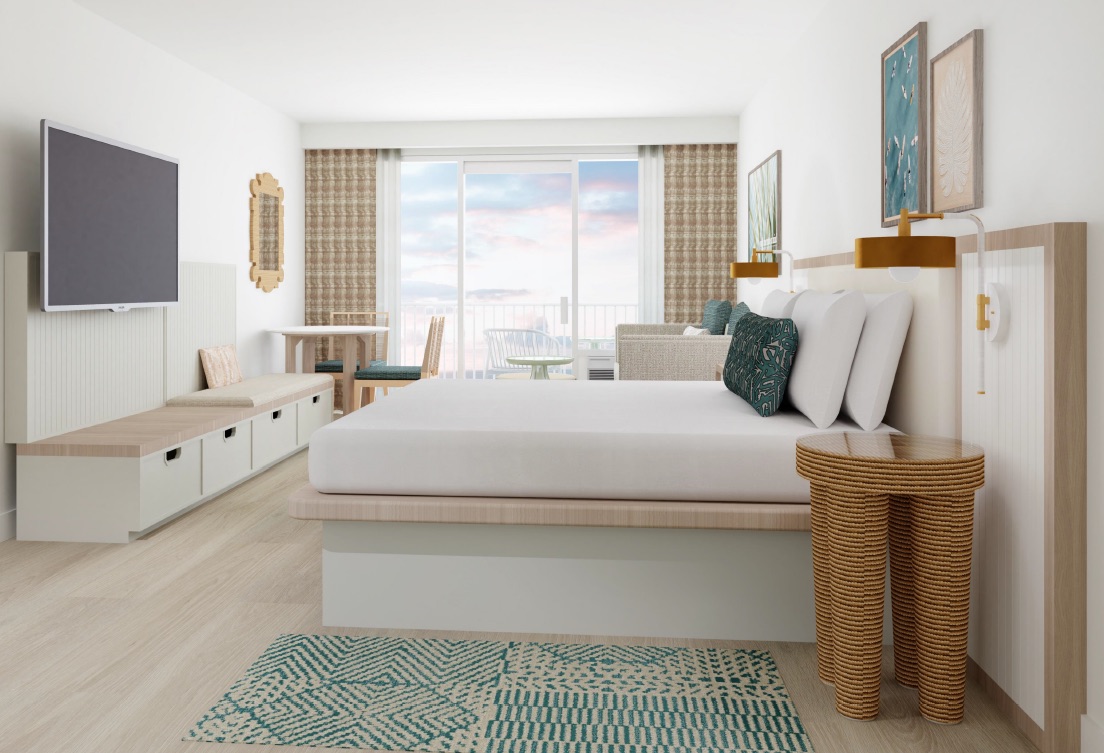 Paula Evans, the general manager of Beal House, emphasized the hotel's commitment to capturing the essence of Fort Walton Beach, stating, "It matters where you stay, and Beal House makes the most of everything visitors love about Fort Walton Beach: the sugar-sand beach, the emerald-green water, the balmy weather, and, of course, the laid-back vibe."
Evans leads the hotel's dedicated leadership team, which includes Diana Gonzalez, the director of sales.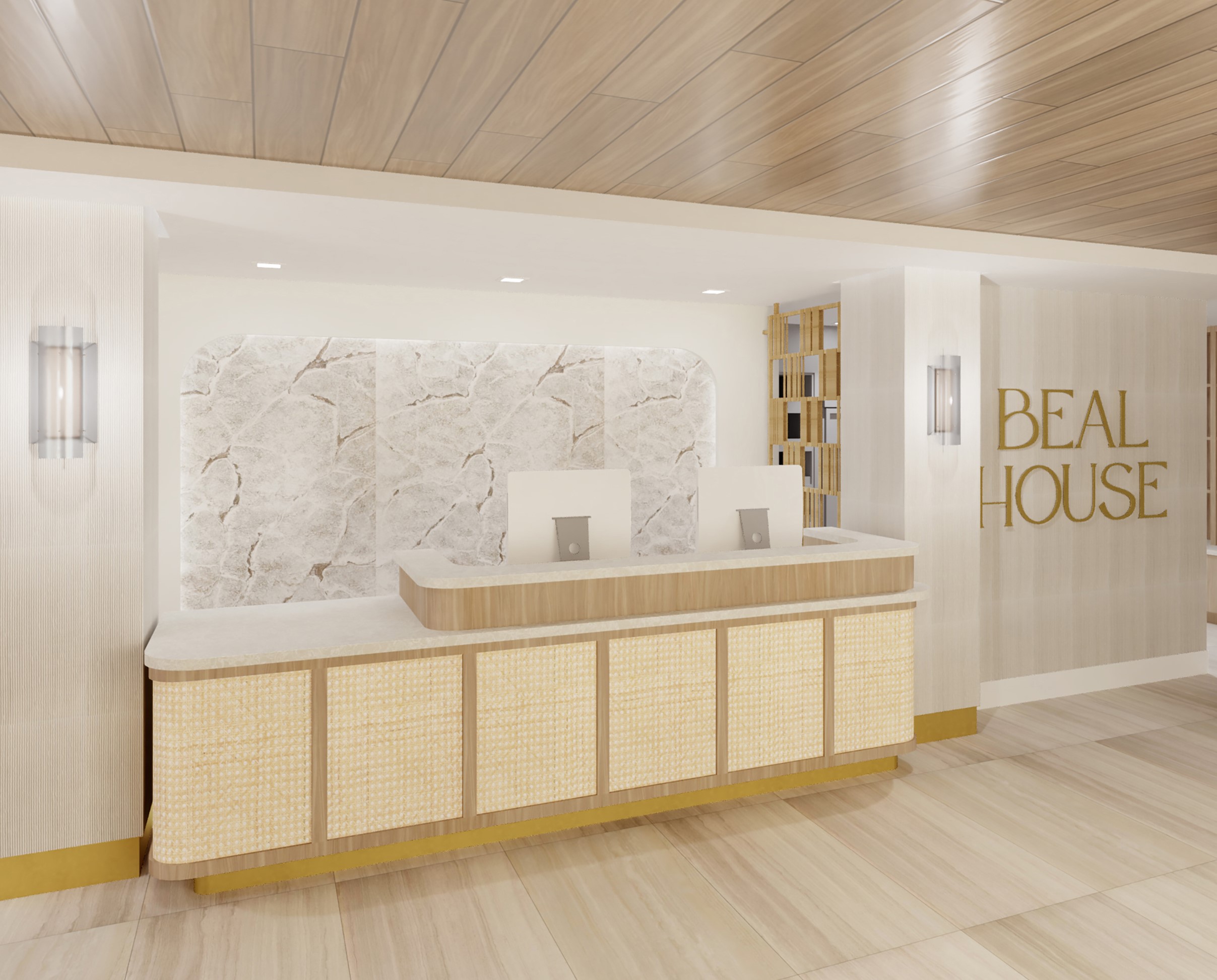 Beal House features 100 thoughtfully designed rooms, with 60 offering balconies that overlook the stunning waters. The rooms boast clean lines, coastal touches, and practical amenities such as storage cubbies to accommodate guests' beach gear.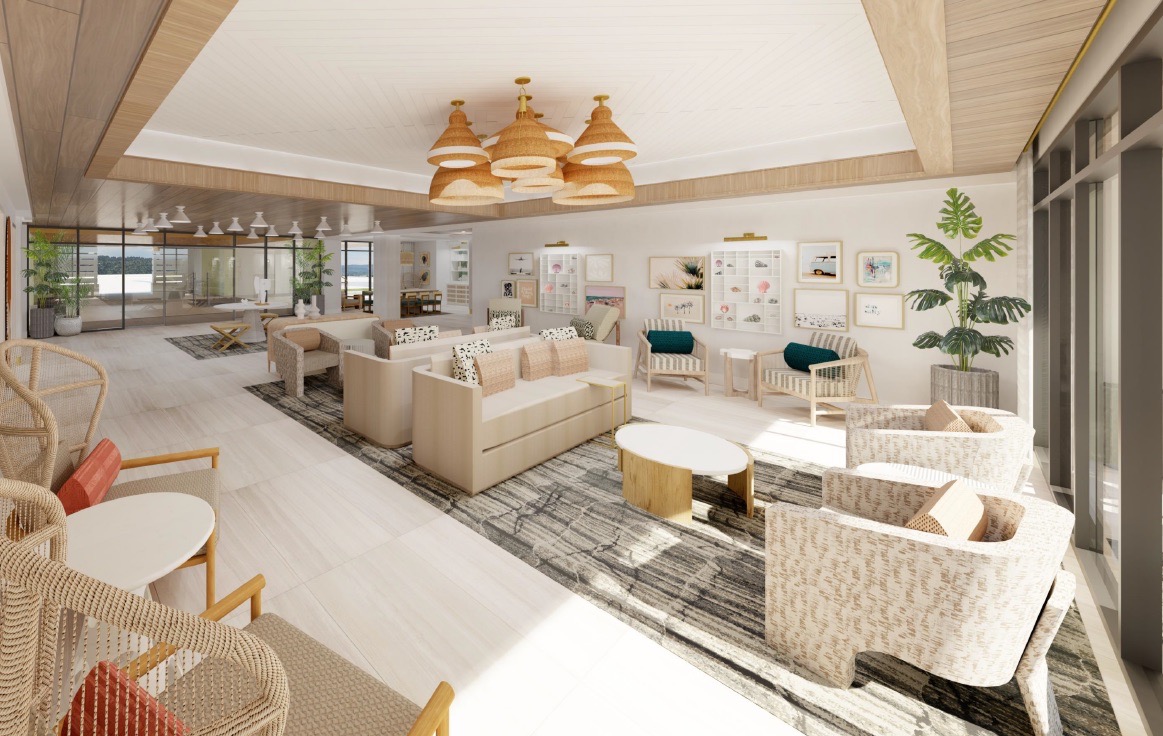 The hotel provides a range of conveniences, including a well-equipped fitness center, an outdoor pool, a library, and an onsite restaurant called The Remedy Coastal Kitchen + Bar. The restaurant specializes in "Coastal Fresh with a Dash of Cajun" cuisine, offering a relaxed beach atmosphere and both indoor and outdoor bar seating.
From morning coffee to late-night cocktails and meals in between, The Remedy aims to satisfy guests' cravings. The dinner menu focuses on locally sourced seafood, while the bar menu showcases handcrafted cocktails, specialty martinis, boozy slushies, and local brews.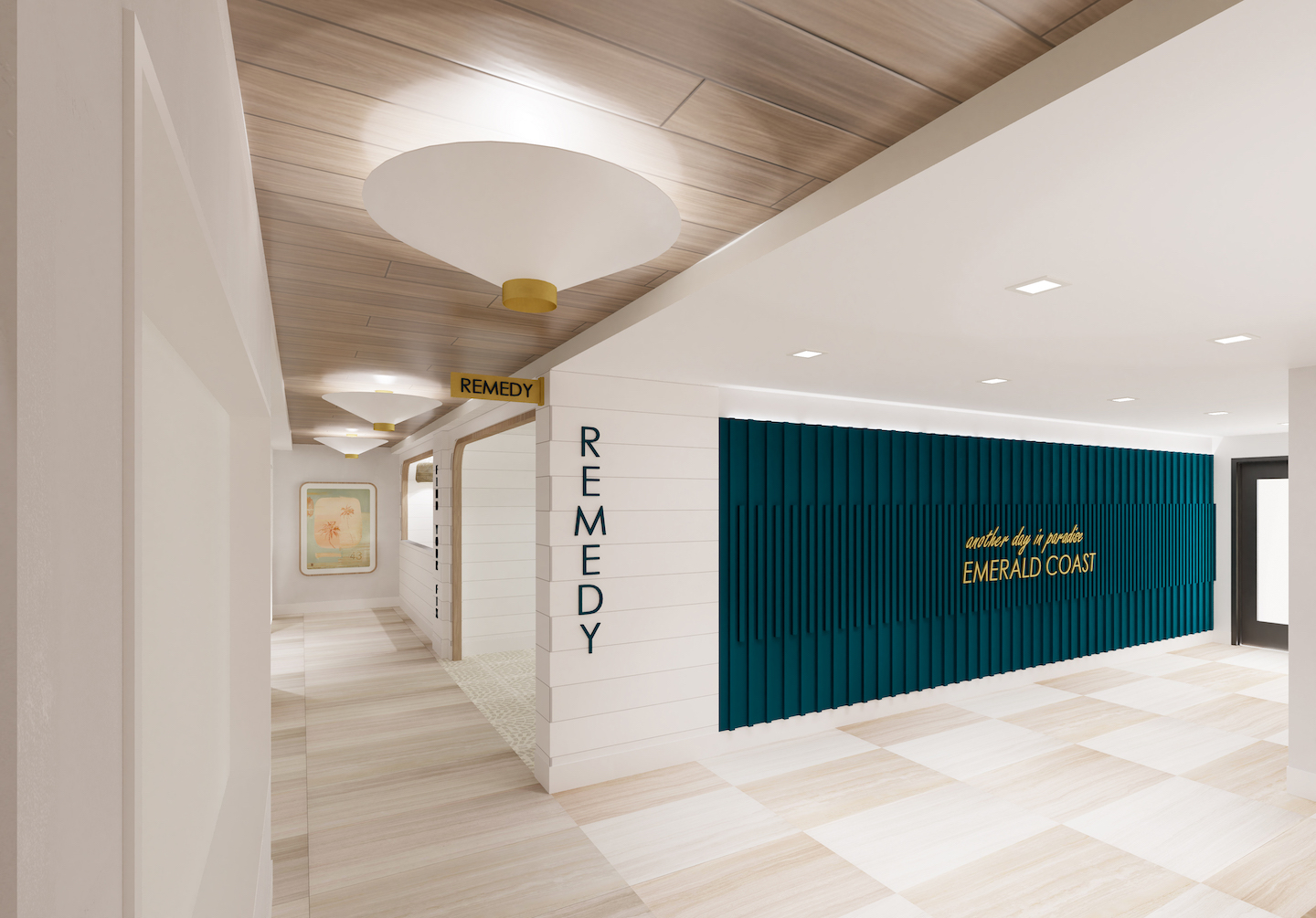 Evans describes Beal House as a "home base for guests," providing cozy rooms that make it easy to unwind. However, the hotel's new identity is designed to encourage guests to explore the local area. Beal House seamlessly combines contemporary décor with elements that honor the history of Fort Walton Beach.
The hotel's name pays homage to Dr. James Hartley Beal (1861-1945), a remarkable figure known for his accomplishments as a pharmacist, avid shell collector, and contributor to the region's early tourism industry.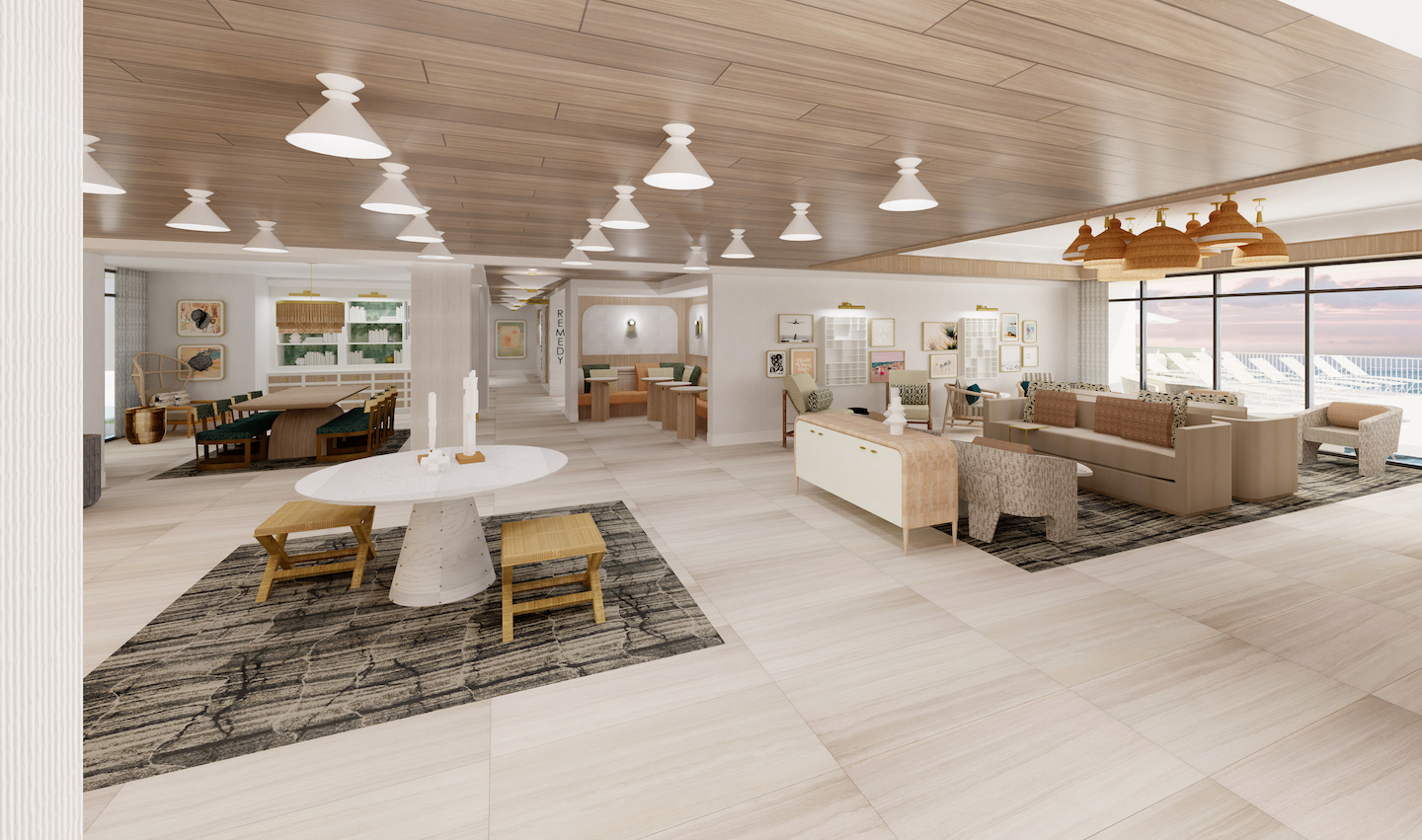 To further celebrate Dr. Beal's legacy, the hotel incorporates his passion for shell collecting into its design. Throughout the property, guests will find a commissioned mosaic created by Georgian artist Brandon Harder, featuring over 300 pounds of shells from around the world. Lobby shadowboxes proudly display an array of captivating seashells. Additionally, a pool bar selfie wall by Panhandle muralist Sara Gramlich sets the tone for a "Good Time State of Mind."
Evans states, "Beal House is imbued throughout with authentic touches to invoke guests' curiosity, encouraging them to discover both the history and current attractions of Fort Walton Beach."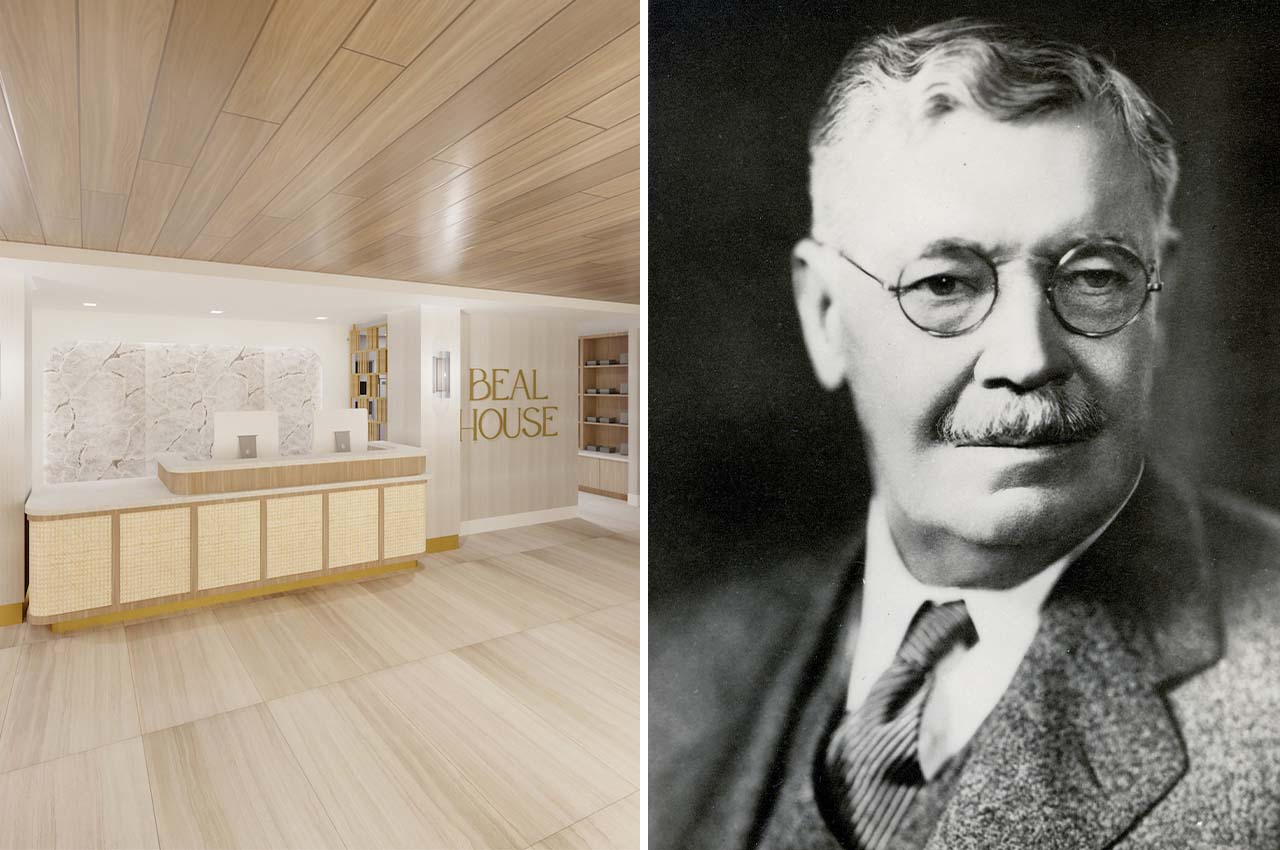 Conveniently located at 380 Santa Rosa Blvd. on Okaloosa Island, Beal House is less than a mile away from prominent local destinations, including the Destin-Fort Walton Beach Convention Center, the Gulfarium Marine Adventure Park, and The Boardwalk on Okaloosa Island.
Beal House Fort Walton Beachfront, Tapestry Collection by Hilton, is part of Hilton Honors, the acclaimed guest-loyalty program encompassing Hilton's 19 distinct hotel brands. For more information about Beal House or to make reservations, visit BealHouseFortWaltonBeach.TapestryCollection.com or call +1 850.243.9444.