On Tuesday, August 22, 2023, Northwest Florida State College hosted a groundbreaking ceremony at their Niceville campus to mark the start of construction for the college's first-ever on-campus student housing facility. 
Named "Raider Village," the new student housing facility has been highly anticipated by NWFSC administrators, students, and the local community. 
The ceremony was led by NWFSC President Dr. Devin Stephenson, with an invocation by Bishop Shawn Baker of the New Life Church, and featured remarks from Jay Odom (The Jay Odom Group), Alan Wood (Chair of the NWFSC Foundation) and Fred Leopold (Coastal Region Officer, Community Bank of Mississippi).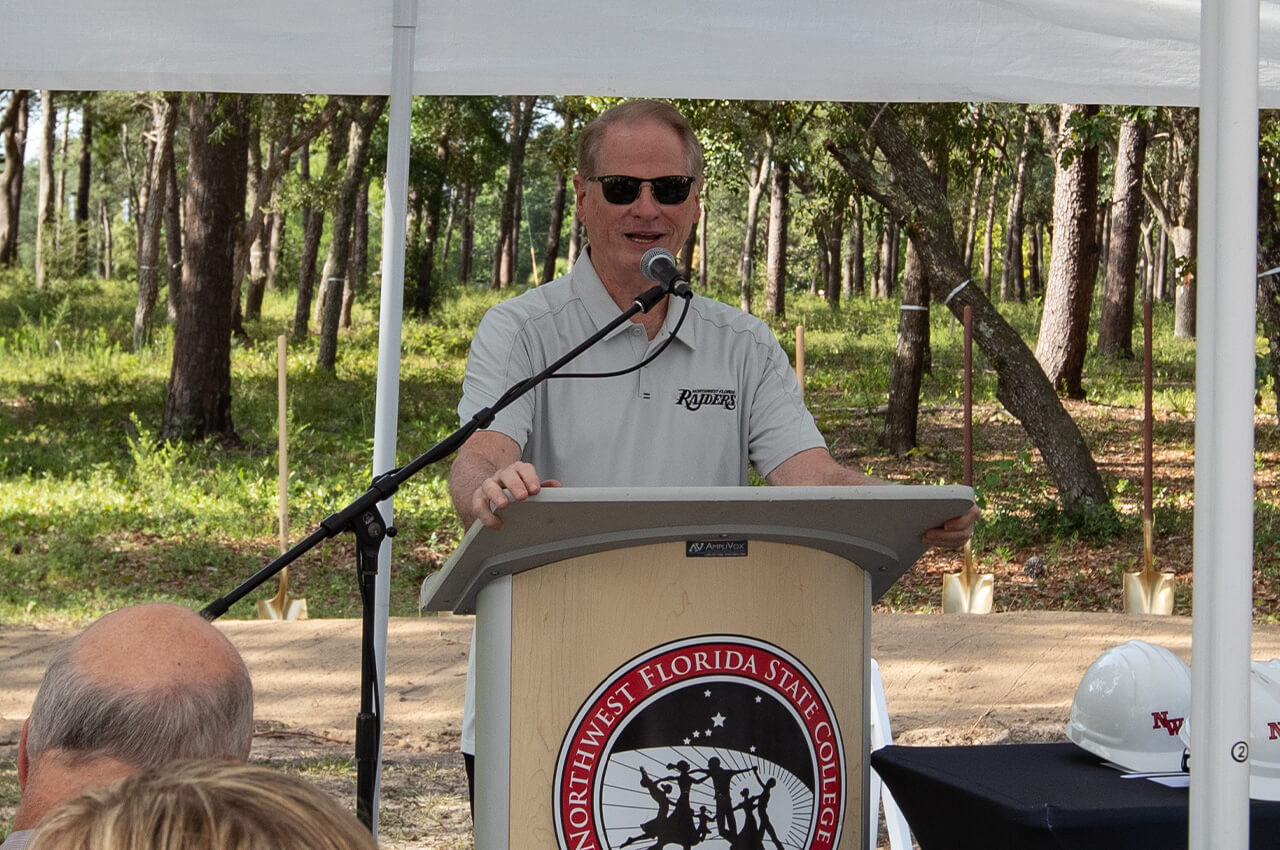 Dr. Stephenson started out by expressing his gratitude for the partnerships that made Raider Village possible, specifically singling out honorary alumnus Jay Odom. "This project would not be possible without the participation and leadership of Jay Odom and The Jay Odom Group who designed the buildings, who will build them, and who will manage Raider Village," said Dr. Stephenson.  
He went on to praise Odom for his instrumental work in economic and workforce development in the region, calling him a "passionate individual that wants to see our economy flourish both in Niceville and in the surrounding region."
Dr. Stephenson also thanked the NWFSC Foundation for their financial support and unwavering commitment to making the housing facility a reality for students, along with Community Bank of Mississippi.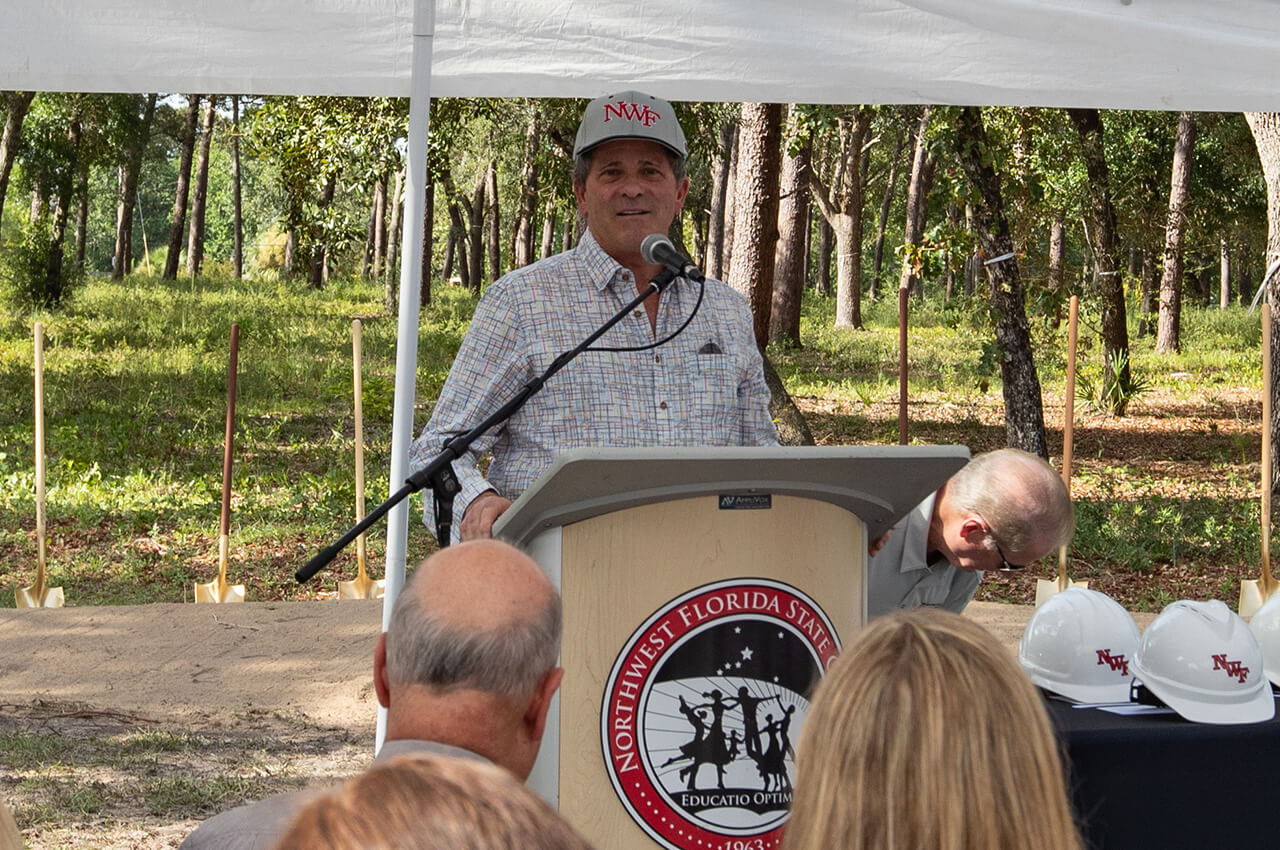 In his remarks, Jay Odom reflected on his time as a student at the college in the 1970s, telling the story of having to park his old Volkswagen at the top of the parking lot since "it had no reverse." 
"I parked at the top of the parking lot so I could push it off in the afternoon and start it by putting it in second gear because that's all I could afford at that time," he said. "It's unbelievable how this [campus] has evolved and grown since I was here. We're just blessed to be part of this program."
Odom promised that the new housing would be "first class" featuring four bedroom, four bath units, where each bedroom has its own bathroom with a kitchen and living area, and washer and dryer. Lobby/lounge areas will also be on every floor to facilitate community building.
"This facility is going to be first class. 192 beds in the first building and we anticipate that'll be full as soon as it's built," Odom explained about the scope of the project, which will be developed in multiple phases.
The second phase is expected to have another 128 beds.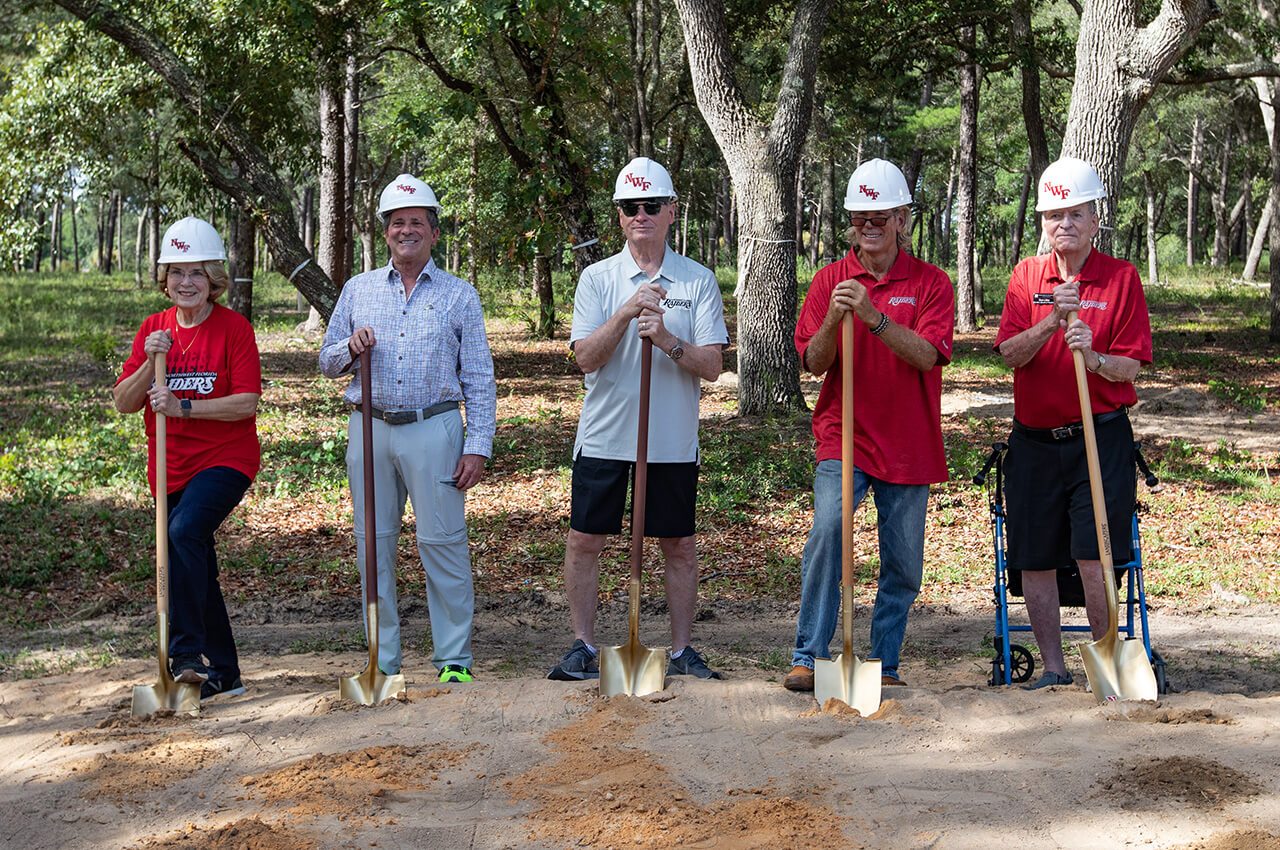 According to Dr. Stephenson, the new student housing is expected to open in Spring 2025, meeting a longstanding need for on-campus accommodations. Having dorms on campus is expected to boost academic performance and retention by allowing students to fully engage in campus life. It will also give the college a recruiting edge for athletes.
"I'm expecting these residence halls to be a magnet for you to bring in the best athletes and I'm expecting a national championship out of you every year," Dr. Stephenson jokingly challenged the school's coaches in attendance.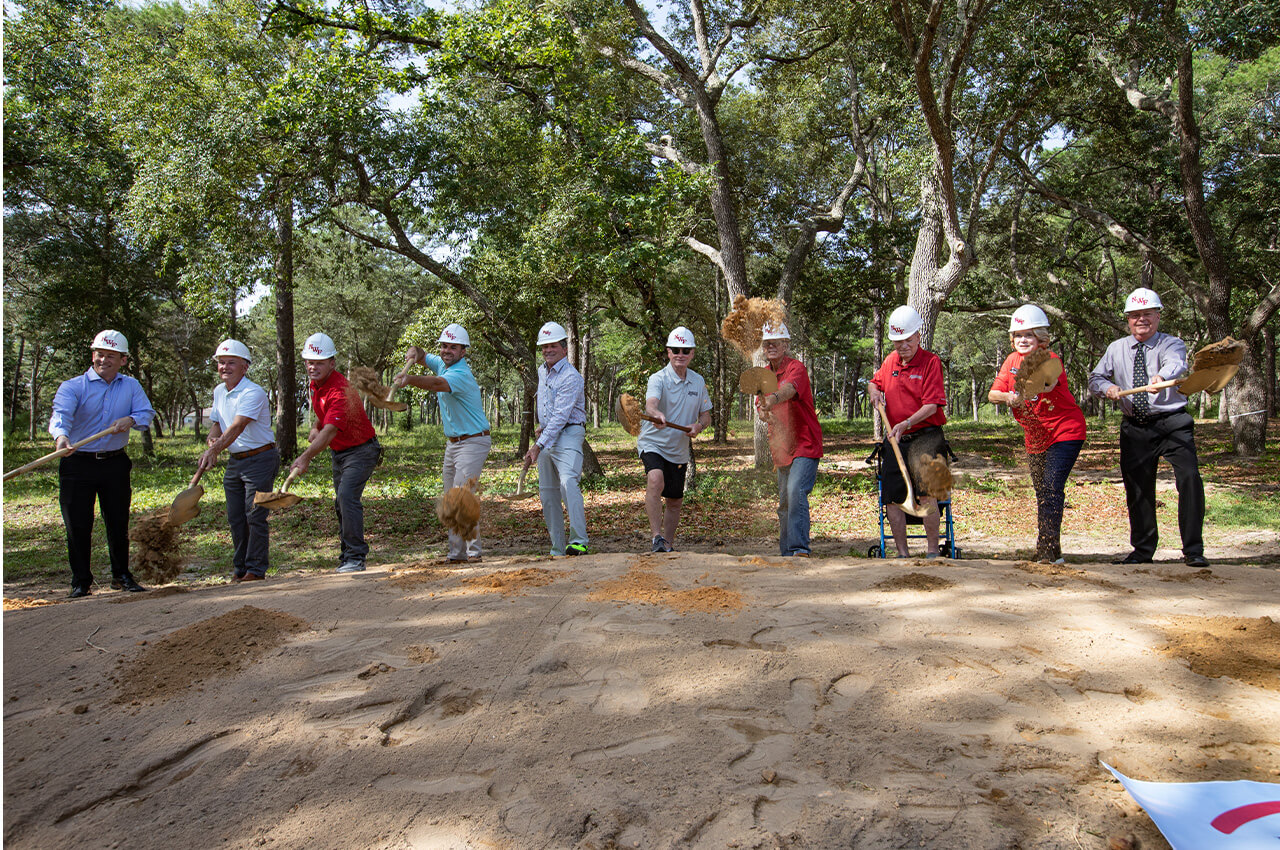 Raider Village will be located at the front of the 264-acre campus and match the existing brick architectural theme. Dr. Stephenson predicted it would become one of the most beautiful facilities on campus.
"From where I sat then in the 1970s to now, I did not have the vision at that time to know that I'd be standing here today being able to contribute to the community," said Odom regarding The Jay Odom Group's role in managing the new housing. "We're going to do our part to make it a world-class facility for the college and we'll do it right to make sure that all of you students have a nice place to live. I promise you."
The groundbreaking signifies a major milestone for NWFSC as they work towards enhancing the overall campus experience. For Dr. Stephenson, Jay Odom, and all involved, today represented the culmination of years of dreaming, planning, and hard work to reach this moment.
Raider Village will forever change the landscape of NWFSC's campus and opportunities for generations of students to come.