Downtown Fort Walton Beach is set to lose one of its iconic waterfront buildings, but also gain an exciting new entertainment venue.
The property at 189 Brooks Street, most recently home to the longtime restaurant Giovanni's One89, will soon be demolished after attempting to rehabilitate the nearly 100-year-old structure and bring it up to today's required standards.
Local entrepreneur Ben Merrell, who acquired the lease on the property in early 2022, had originally planned to remodel the old home portion of the building into rentals and open a commercial kitchen and bar. However, he soon realized the extent of problems with the aging building.
"The more we did, the more we found. It was one of those situations that became a 'money pit,'" Merrell said in an interview. After sinking over $100,000 into repairs, Merrell made the difficult decision to raze the dilapidated structure. "I went to [owner] Richard Tona and talked to him about knocking it down and he agreed," Merrell explained.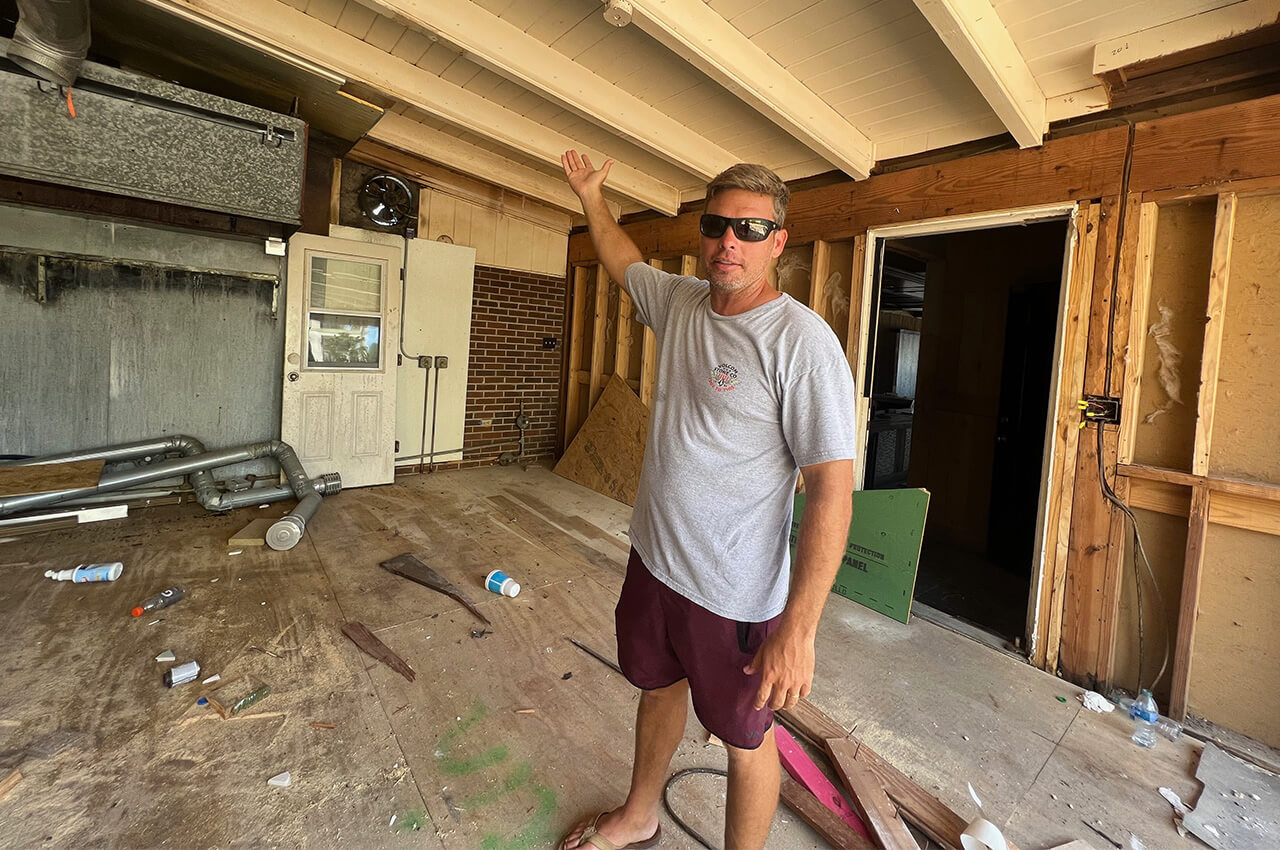 While the demolition will erase most of the existing building, Merrell plans to retain the newer section that housed the restaurant's bar.
"We're actually going to try to keep the newest addition, which is what was their current bar," he said. "There'll be some pieces of this from the original building and we'll see if we add to that as it goes on. But for now that's a good start for us to have that structure in place."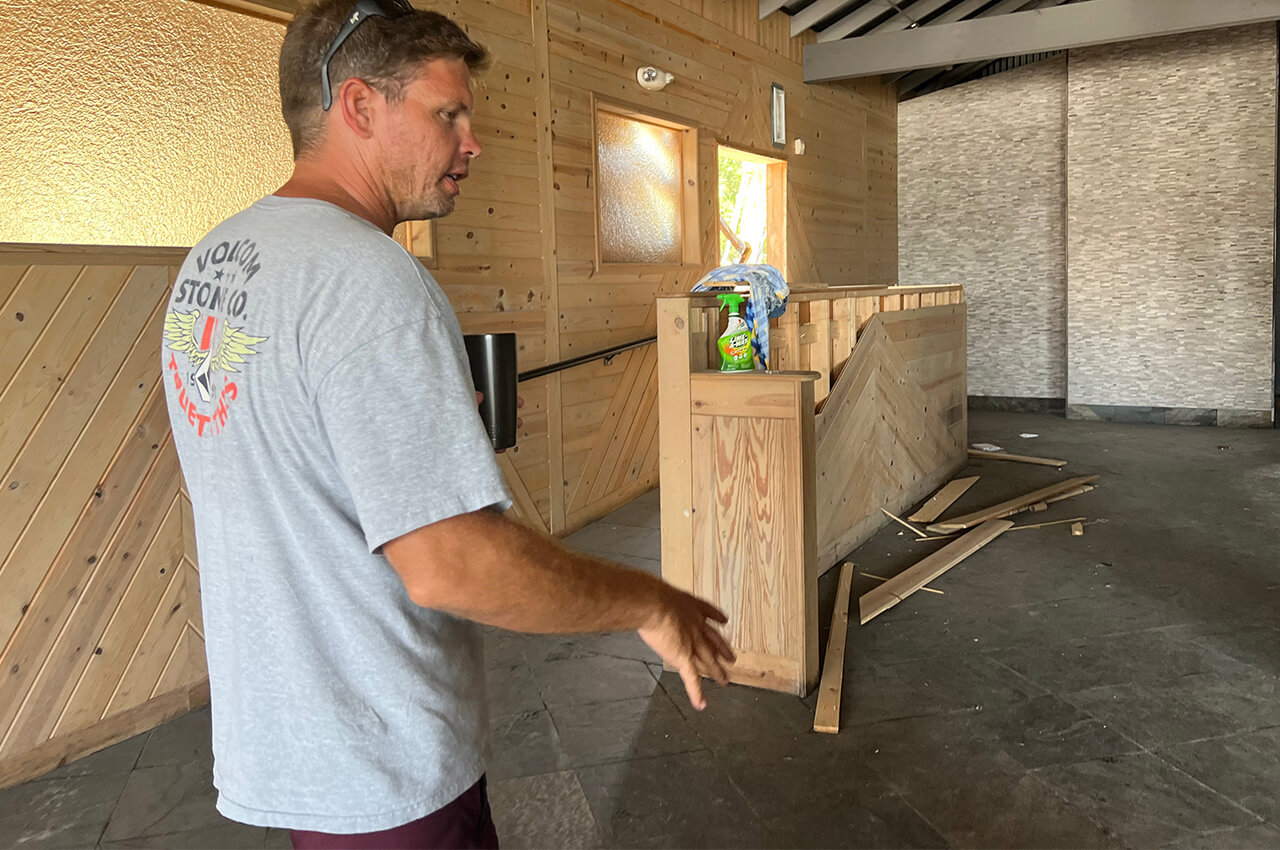 Merrell recognizes the property's long history in downtown Fort Walton Beach. Parts of the original house structure date back to 1925 when it was transported to the site by barge. Over the decades it has been home to restaurants like Cafe Italia, White Sands Cafe, and most recently Giovanni's One89. The waterfront venue has hosted countless weddings, parties and receptions through the years.
"I know a lot of people have had memories here. People have gotten married here and had their wedding receptions here," Merrell reflected. "It is tough to see it go in some ways, but exciting to see it become something new."
One unique aspect of the property is that is has a basement. "Because I grew up in Florida, I thought the coolest thing was that it has a basement. Honestly, it was eerie down there."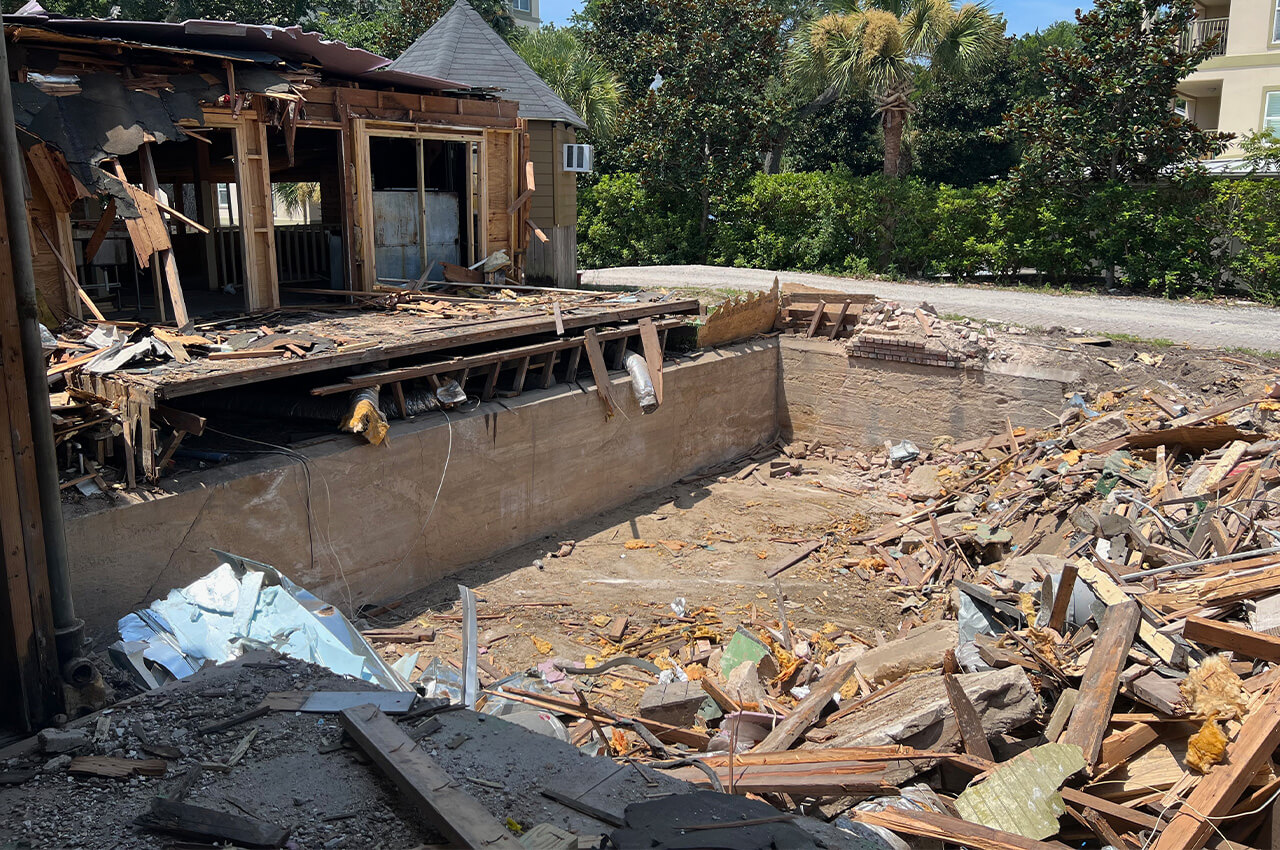 The demolition will make way for Merrell's vision of creating an exciting new entertainment hub called Soundside. His plans include a tiki bar, areas for live music and other events, boat rentals, food trucks, and potentially a rooftop bar (longterm).
The goal is to leverage the unbeatable waterfront location into a destination where both locals and visitors can gather day and night. He says he is also exploring golf cart parking for the adjoining neighborhood.
"We want it to be a place where you can come in the afternoon or the evening and have a drink, hang out, whether we do music or trivia," Merrell described. "We want it to be a place where stuff is happening, not just a bar, not just a boat rental place."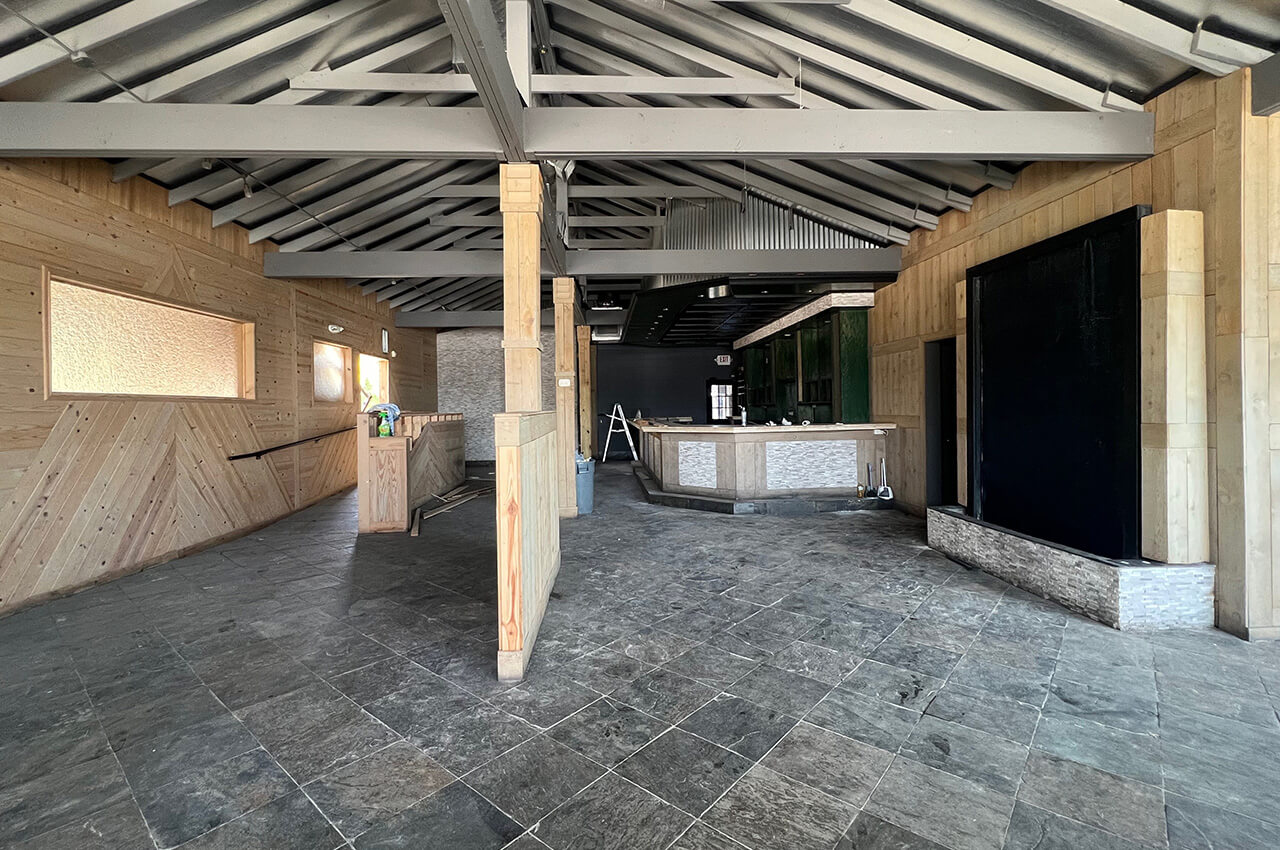 Merrell expects the new Soundside to open in phases over the coming year, with the goal of being fully operational by next spring. As a longtime local (he and his wife Amber graduated from Choctaw), he aims to strike a balance between tourists and locals. "We definitely want to cater to both groups," Merrell emphasized.
The redevelopment is welcomed by Ashley Sukalski of the Downtown FWB Organization. "It truly is incredible to see the private investment going on downtown. All of the development happening in the downtown core, including the Landing renovation, is being done by locals that are raising their families here so that the next phase of development – the enjoyment phase – can be done in family-friendly, clean, safe spaces," Sukalski said.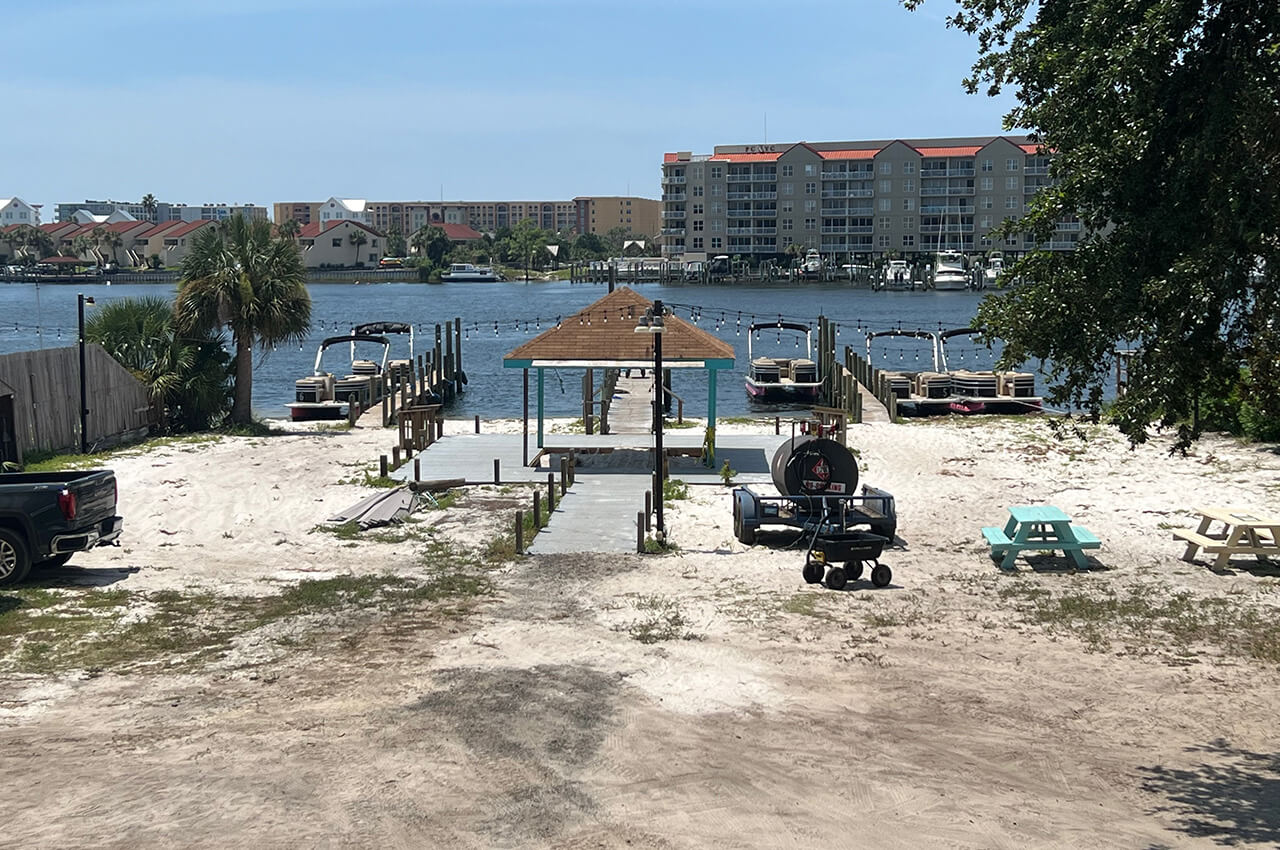 According to Sukalski, the stakeholders doing the development share this vision of bringing the things they like about other places to their home, to share it together.
"The biggest feature we have for our locals and visitors alike is our waterways, which has been one of the hardest assets to have any access to unless you're affluent enough to live on the water or belong to a private club," she added. "Watching private investment and municipal investment work to protect our access to the water at the same time really is inspiring."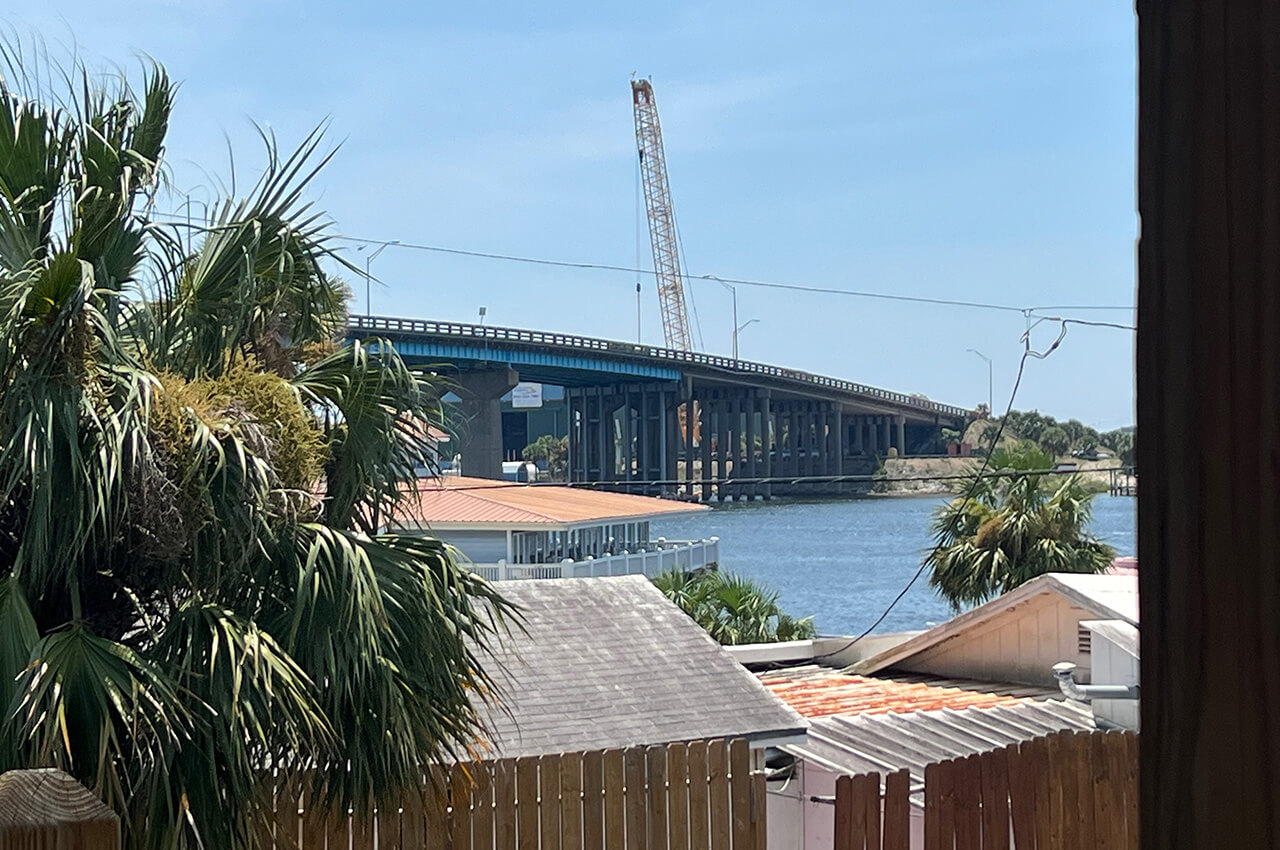 Sukalski acknowledged some frustration among downtown businesses and locals due to construction impacts, but said, "My advice is to just get through it and be part of the process in some form, because on the other side of all this change, we'll have a brand new downtown."
As for how the Soundside project fits into the downtown vision, Sukalski said, "I think the parallel with the city and the Merrells working hard on two beautiful pieces of waterfront property is a great signal for downtown. Being able to enjoy our water views and access with the new beach at the Landing and the multi-use space that the Merrell's are creating is making me think we'll get some back-to-the-future style feel for downtown, where we can throw some paddleboards in the water, have some coffee or lunch and make downtown a true work/play/live situation."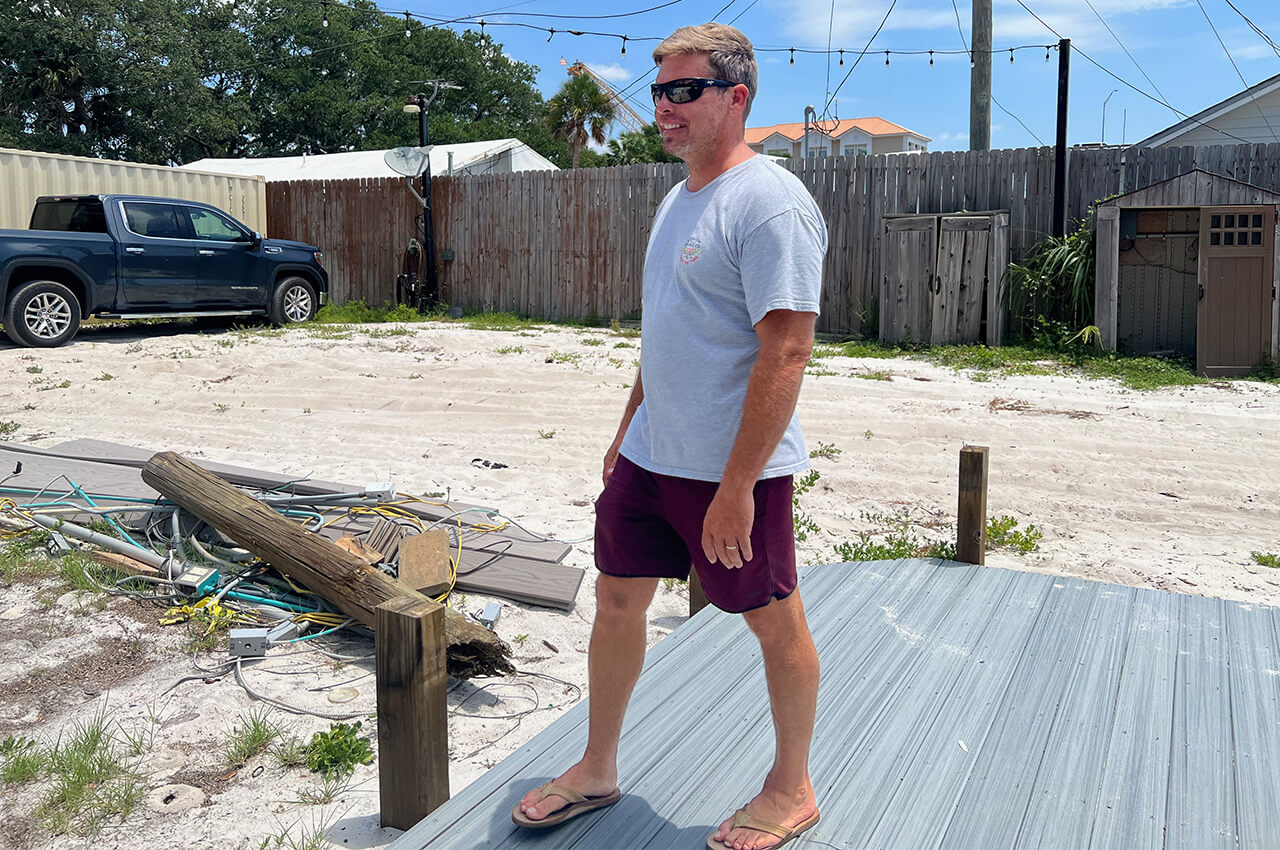 The Brooks Street redevelopment coincides with the ongoing Brooks Bridge replacement project. Merrell is excited about how the combined transformation will improve downtown.
"I'm really excited about how it will open up downtown Fort Walton Beach, and we're excited to be here to be a part of that and to see that happen," he said.
While the demolition marks the end of an era, Merrell aims to launch an exciting new chapter in the property's long history along downtown's iconic waterfront. He acknowledges the nostalgia some may feel, but also looks ahead to what Soundside can become.
As Merrell put it, "It's got history. It's iconic. But we tried to rehab it and now it's time for it to become something else. I'm excited to be a part of what it's gonna become."